The Tour de France returns to Donostia / San Sebastián
Sport city
2023 Mar 14
San Sebastián is cycling and excitement
In July the Tour is back in Donostia / San Sebastián, meaning that for all cycling enthusiasts the summer of 2023 will be unforgettable!
The Basque Country has a huge cycling tradition, with many fans of professional cycling. This is borne out by the many cycling competitions organised, with large amounts of people turning up at the professional events along our roads.
The first bicycle race in the Basque Country was organised in San Sebastián in 1887. Donostia has been the venue for 30 of Spain's "La Vuelta" Tours, 61 Basque Country Tour events or "Euskal Herriko Itzulia", and 41 San Sebastián "La Clásica" events.
But there can be no doubt that Donostia is the city in the Spanish state with the most prominent Tour de France tradition, because it was the first city to host this major cycling event, in mid-1949, when Louis Caput won after the rest period.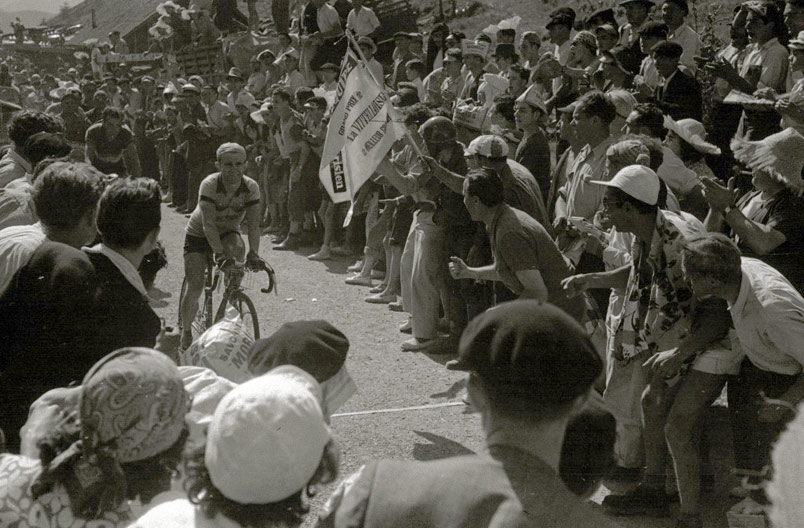 Tour de France, 1949 Donostia / San Sebastian – Pau stage
The most famous instance of the Tour in San Sebastián, however, was in the 1992 "Grand Départ", when Miguel Induráin shot to fame after he won the initial round.
Gran Départ 1992 – Donostia / San Sebastián
We are proud of our history of two incredible phases of the world's most famous cycling event. The Tour de France will be coming to Donostia / San Sebastián and the surrounding area, moving through many of the beautiful spots around us.
3, 2, 1 ... Are you ready for the Tour de France in San Sebastián? Experience a memorable Tour in Donostia: Check out stage 2 and stage 3 of the 2023 Tour de France!
Ongi eTOURri!
Ongi Etorri! In Donostia we believe that the best way to welcome the Tour is a bike ride around the routes and mountain stages where professional cyclists will be giving their all.
Bike around stage 2 of the Tour de France: between Vitoria and San Sebastián
The second stage of the Tour is between Vitoria-Gasteiz and Donostia / San Sebastián, via the Jaizkibel mountain pass. How about biking around this part of the Tour before anyone else? Can you imagine crossing the very same finish line as Jonas Vingegaard, Remco Evenepoel or Wout van Aert?
The 210 kilometres from Vitoria-Gasteiz to Donostia/ San Sebastián conceal a route that is tougher than it looks. We intend to divide the route into 2 or 3 days, for full enjoyment of everything around the narrow winding roads across Álava and Gipuzkoa.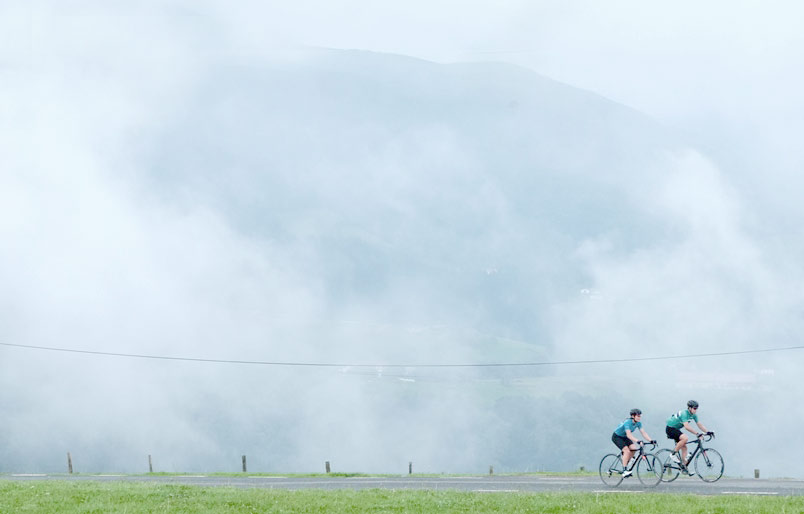 We start off in Gasteiz, a city with 145 km of bike lanes, and a large number of green spaces and gardens. This small city also has an Old Town, which was declared an Official Monument in 1997.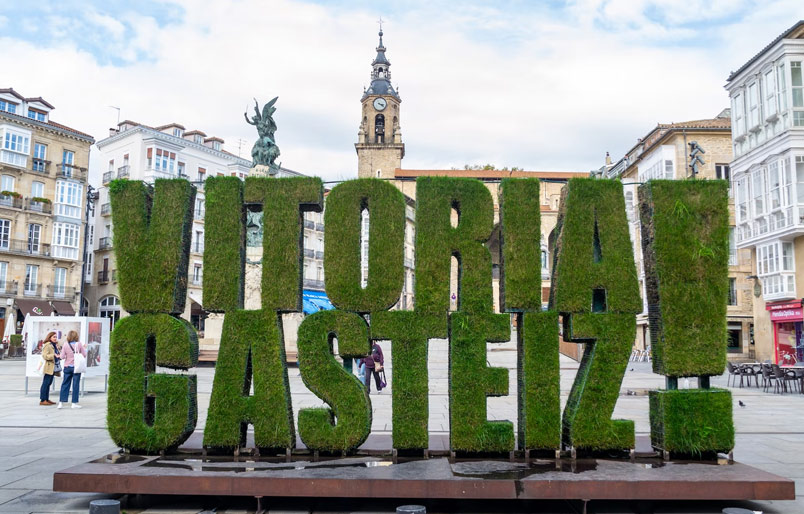 The route features nature parks and monuments steeped in history.
The second stage of the Tour de France continues around the Aizkorri – Aratz Nature Park, which contains some of the highest mountains in the Basque Country, and also the Arantzazu Sanctuary. This basilica is held to be the most prominent manifestation of modern art and Basque culture.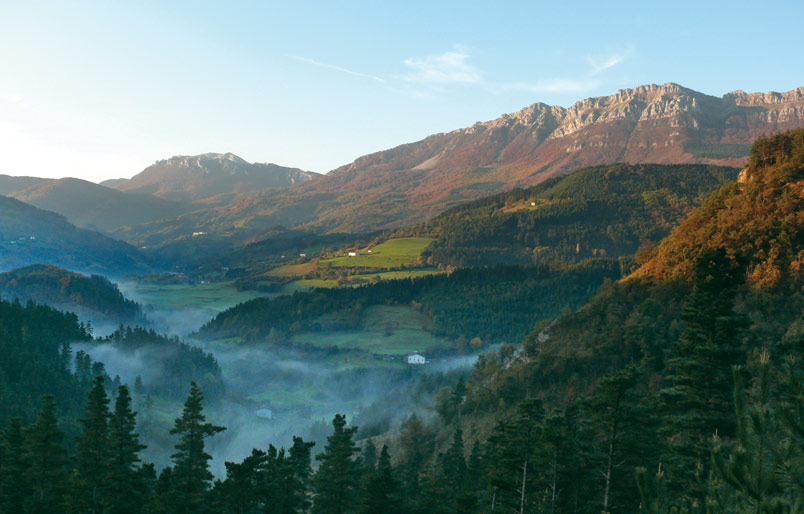 If you like cycling and are also a rambling enthusiast, you're in the best possible place. The Sanctuary is a starting point for a number of rambling routes with various levels of difficulty to discover some incredibly beautiful, breath-taking scenery.
Not far from this nature park, in Zumarraga, we find another sacred monument, the hermitage known as La Antigua "La Catedral de las Ermitas", one of the main locations on the three-temple route.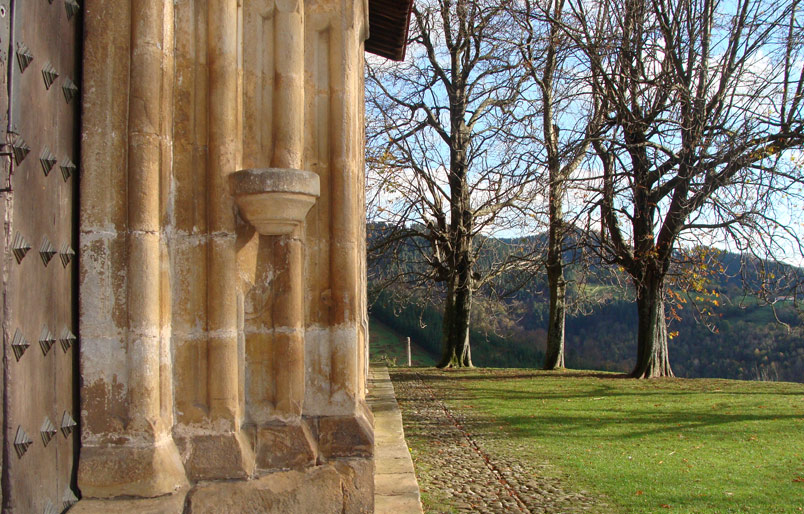 A few kilometres further on, the Basque Matterhorn (Txindoki) and green meadows catch our attention. We have arrived at the Aralar Nature Park, a unique, sublime spot with white backdrops in winter and green meadows in summer and spring.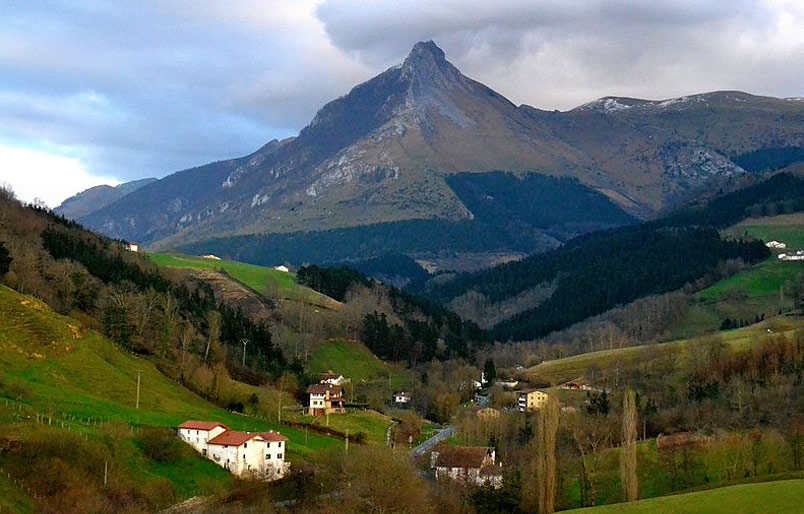 At this point on our journey we now feel peckish, and you probably do too ... but don't worry, the San Sebastián area has the best ingredients to enjoy the delights of Basque gastronomy where you will be spoilt for choice: Tolosa beans, Idiazabal cheese, the traditional cider house fare or a selection of pintxos. What's your preference? We're off to the cider house! Txootx!
We booked at the Txirrita Cider House, in Donostia city centre. It's a charming place, and the food was great too!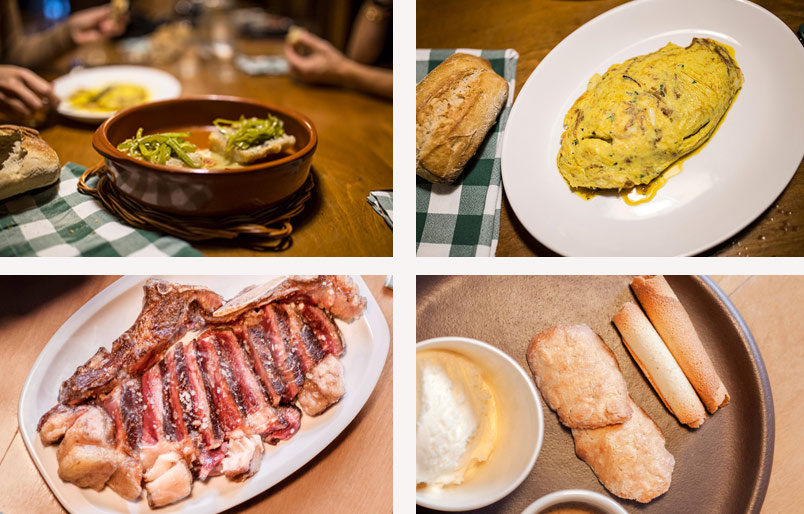 After a meal of cod omelette, "txuleta" beef chop and a visit or two around the cider barrels, the watchword for the afternoon session is rest and relaxation. And to get our strength back for the morning session, the perfect plan for rest and relaxation is the La Perla Thalassotherapy Unit, one of the legacies of the city's "Belle Époque" era. You can also add in the ultimate experience by taking a dip in La Concha Bay even in winter, your tired muscles will be grateful!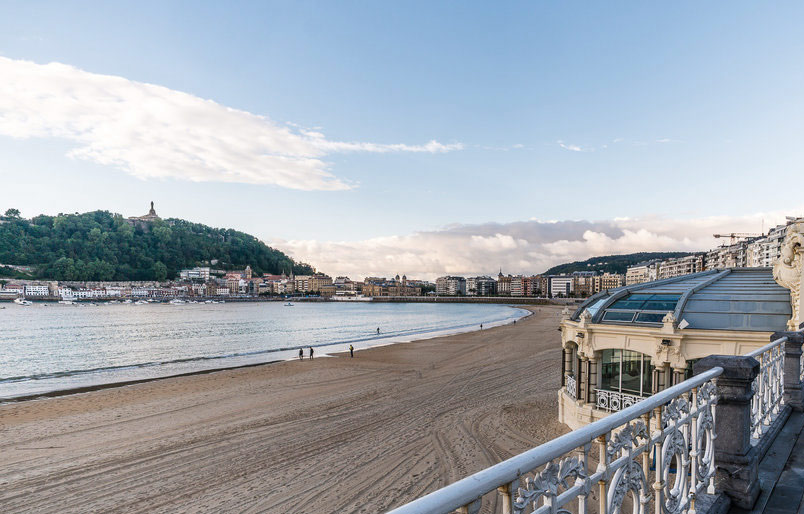 We spend the night in Donostia and tomorrow we're back on the route.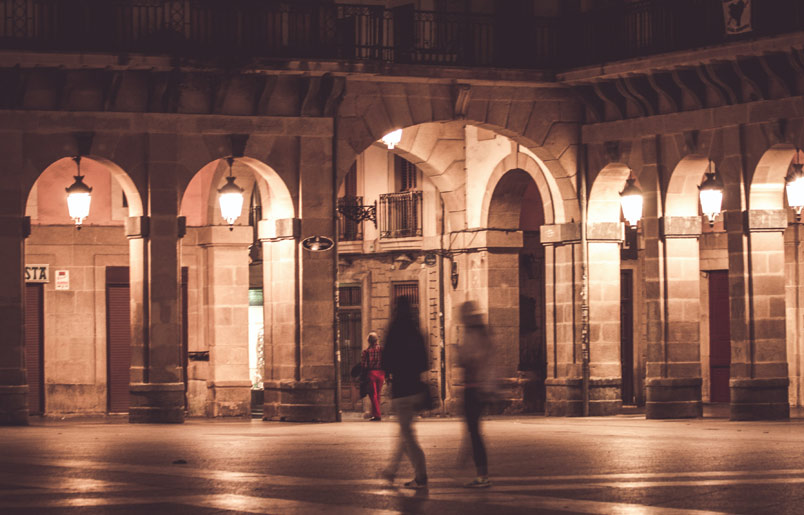 We're fit again, and ready to pedal! The route we've left for today is spectacular and goes along the entire East Coast.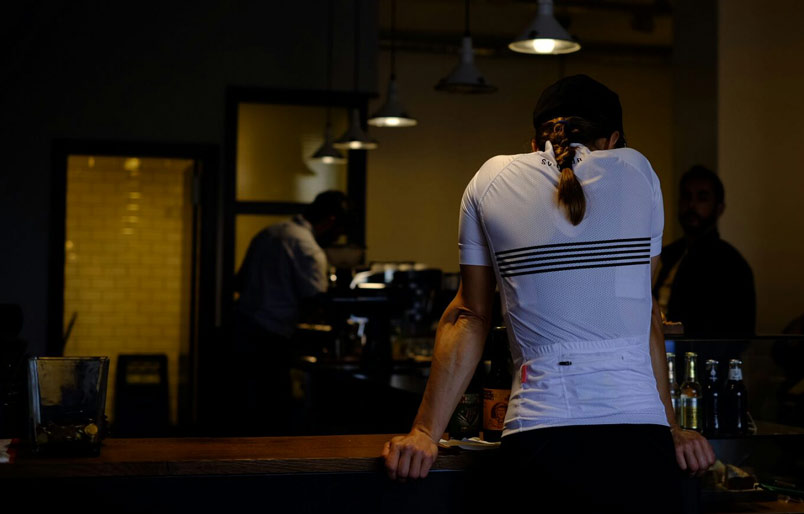 We head for Oiartzun, a typical Basque country village, with a charming old quarter. From here we get a glimpse on the horizon of the three granite mountain tops in the Aiako Harria Nature Park, described for you in another post
For the moment we simply go up the Gurutze pass, a well-known hill section in the Donostia area, as it is part of the last stage of San Sebastián's "La Clásica". Leaving behind the city of Irun, which was a major Roman settlement, we arrive in Hondarribia.
Hondarribia is simply spectacular! Founded eight centuries ago, it has an upper district with a distinctly medieval atmosphere by way of a contrast to the brightly coloured fishing area down below, La Marina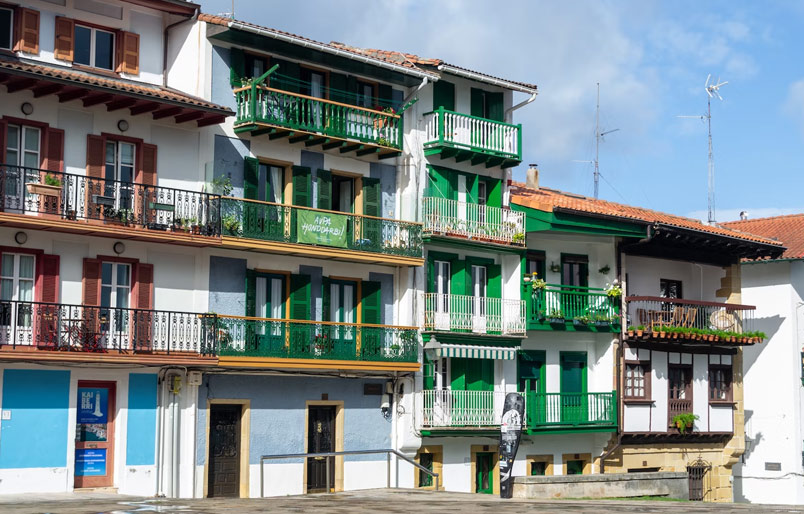 Hondarribia presents us with the second challenge of the day: Mount Jaizkibel.
The first few kilometres up to the Guadalupe Hermitage are relaxing, an easy ride. When we arrive at the Hermitage, we advise you to stop and take in the view of Txingudi Bay connecting Irún, Hondarribia and Hendaya.
The fun starts after a kilometre of downhill terrain and false flats. The toughest section in the mountain pass! An excellent straight run with a 10% gradient and another 3 kilometres up to the summit at 455 metres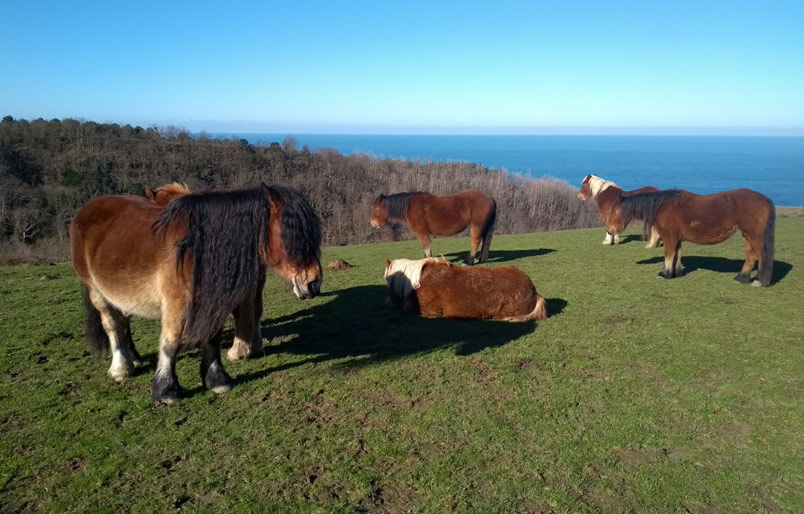 The downhill run to Pasaia has to be taken slowly, because it is one of the routes with the best views of the Cantabrian Sea.
And there we have the finish line! We finish off our day in Donostia / San Sebastián, a small city held by many to be one of the world's most beautiful, with a balanced mélange ofmountains,majestic buildings andsea
To celebrate, we'll have some pintxos!
Discover Stage 3: From Amorebieta to Bayonne, via Donostia
On this route you will find plans and exciting experiences to cater for all possible tastes. Get on your bike and imagine you're Annemiek Van Vleuten or Tadej Pogačar, and ride into the fantastic landscapes around our region as you learn about our culture.
We've decided to cheat a little, and start the route at San Juan de Gaztelugatxe, an idyllic location made famous by Game of Thrones. But it's much more than that! The 241 steps lead up to a beautiful hermitage, the scene of battles, pillage and witching meetings or akelarres.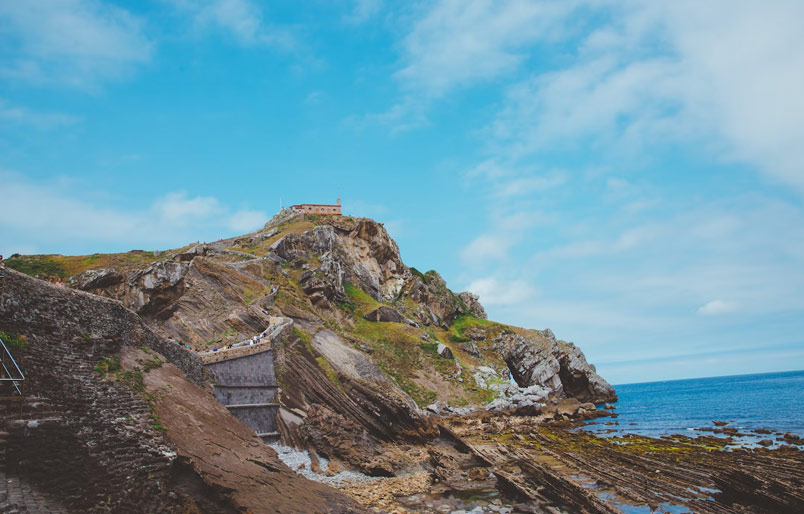 We continue our bike trip along the west coast through Mutriku, Deba and Itziar, and our next stop is Zumaia. In the course of these 80 kilometres, you will discover famous fishing villages, beautiful beaches and seaside areas, innumerable geographic accidents, and a coast that keeps the tectonic secrets of the last 50 million years.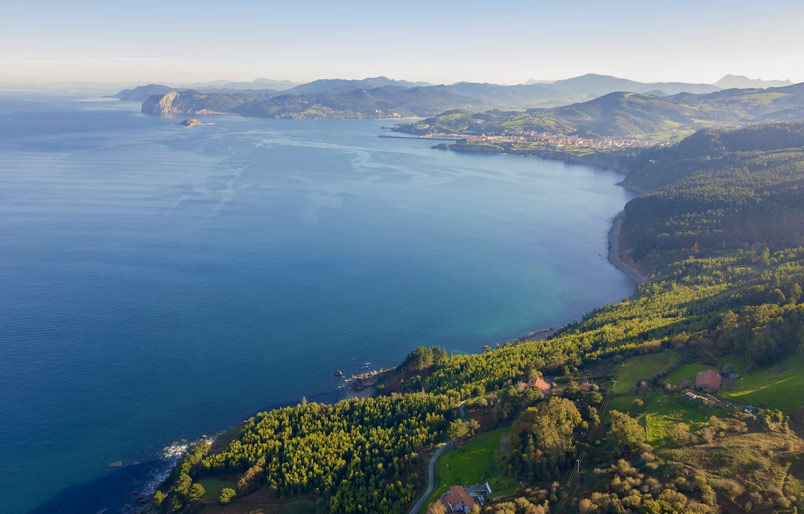 NWe stop off in Zumaia, at the Flysch Observatory, near the San Telmo Hermitage, to take a leisurely look at the entire impressive coast we've been riding along. From here we can see the amazing formation of successive layers of rock eroded away by the sea. What a piece of beauty!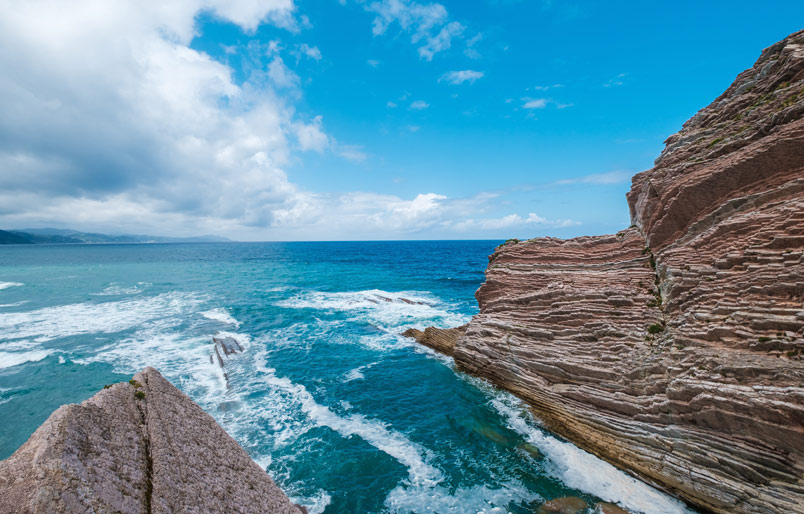 We go on pedalling a little more to Getaria, where we will be having lunch. Getaria is such a charming fishing village! This little enclave is famous for its mouse-shaped mountain, its grilled fish and favourite sons: the sailor Juan Sebastián Elcano, the first man to sail around the world, and fashion designer Cristóbal Balenciaga, whose museum displays some of his magnificent creations.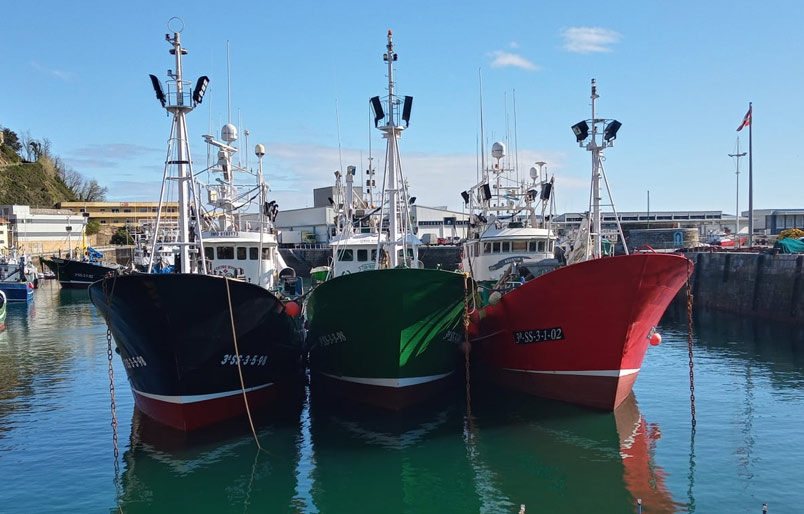 We have a booking at Toxko, a restaurant overlooking the sea, where the fish and rice dishes are legendary. And, since this is also vineyard territory, we wash it all down with a fine txakoli wine!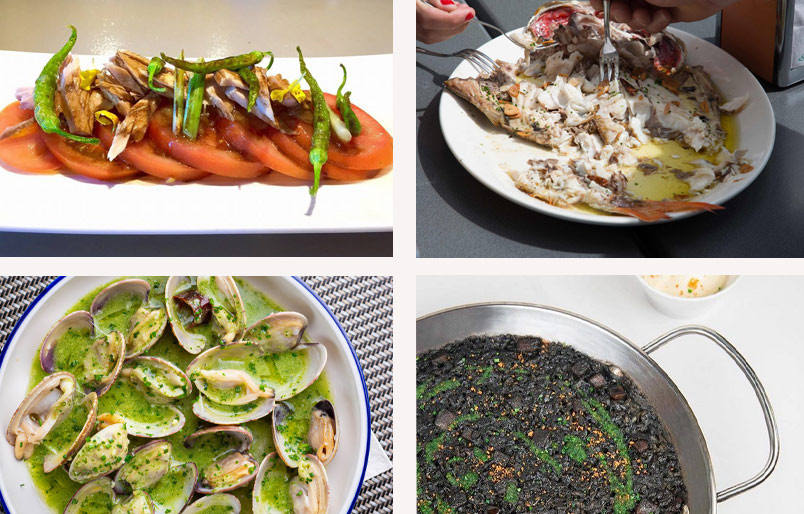 After coffee and a leisurely post-prandial dawdle, we get back on our route. On arrival in Zarautz we can see people surfing. What a spectacle! The beach is a long one, and the atmosphere brings out a certain amount of envy in us - next time we'll sign up for a surfing class in Zarautz or La Zurriola.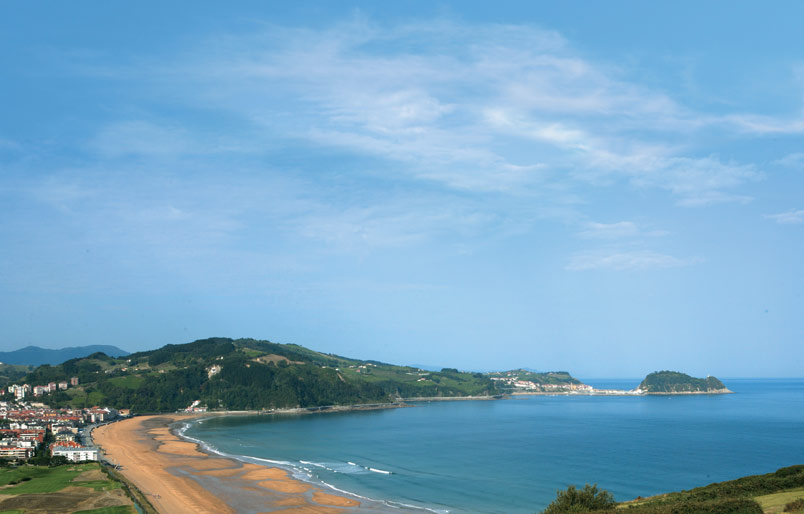 For those who prefer land to sea, we recommend a visit to the Pagoeta Nature Park, only a few kilometres from Zarautz. A stroll through the silent woods surrounded by beech, ash and oak trees can be so gratifying.
Again we finish the first stage of our trip in Donostia, but this time we stay in a lovely bungalow at the Igeldo Camp Site.
Yes! We plump for another small tribute in the Oteiza spac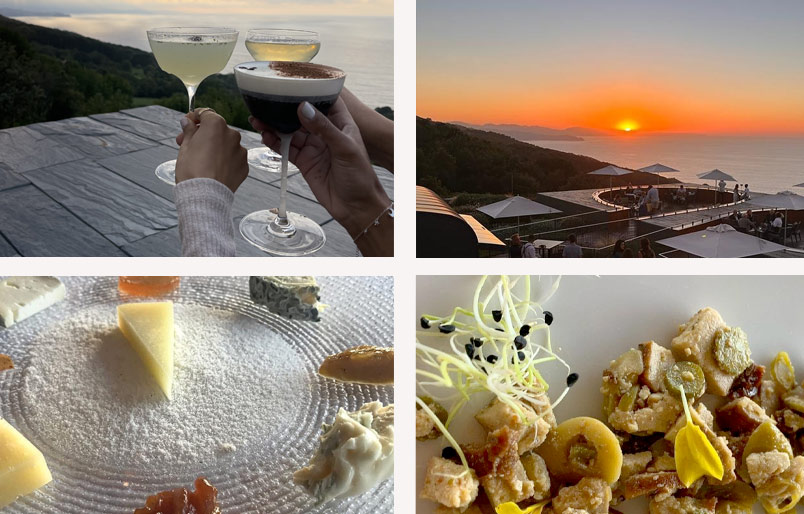 It's seven in the morning, and we're ready and motivated for the last part of our adventure. Although the Tour actually goes along the GI-636 road, we've decided to go up to Jaizkibel again because the section frequented by professional cyclists has a lot of traffic (and it's not so pretty or pedal-friendly). Another alternative would be from Oiartzun to Irun.
That said, we go down from Igelo to Pasaia in the twinkling of an eye, we get into the boat and take in the toughness of the Jaizkibel pass, going up on the other side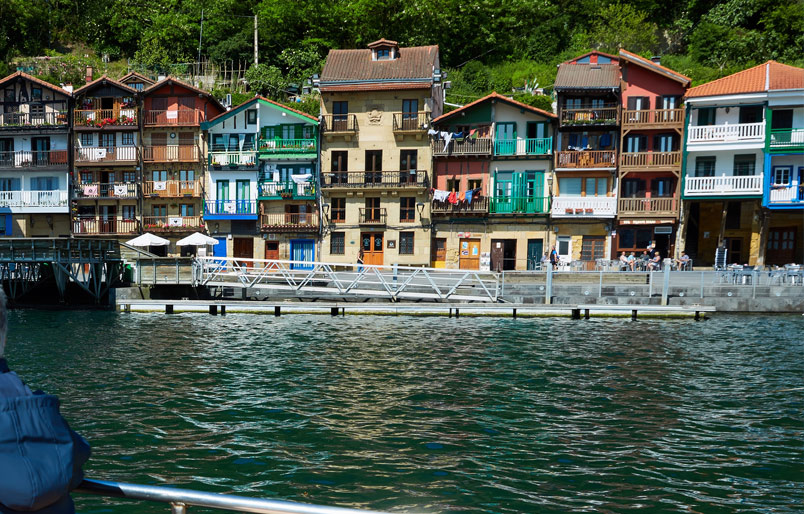 After a tactical pause for provisions in Irun, we're back on our route. Again we decide to make a small change to the trajectory, because we've been strongly advised to bike along the cliffs of "La Corniche".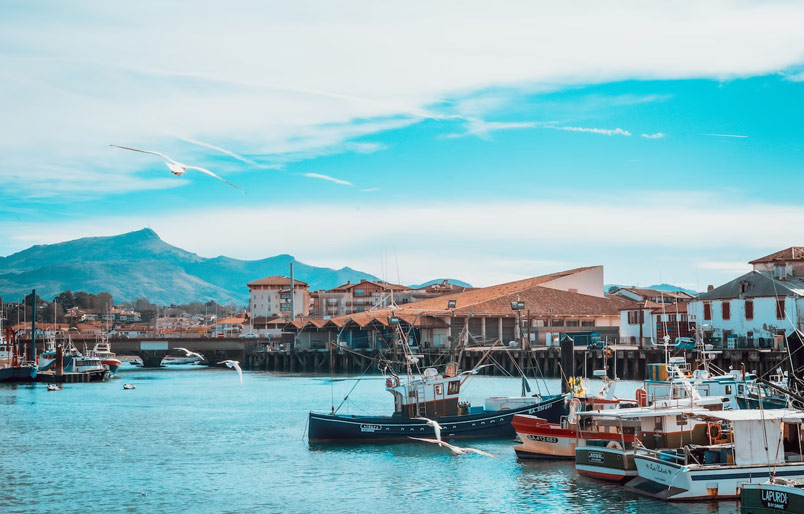 Instead of veering off towards Ascain, a small village which is also worth a visit (we'll leave that for next time), we continue along the coast, via Saint Jean de Luz, Guéthary, Bidart and Biarritz until we reach our destination, Bayonne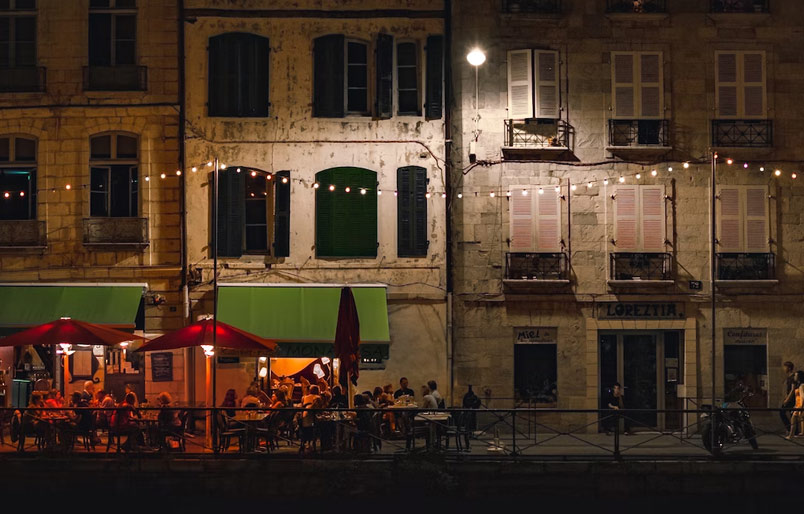 This, and gâteau basque, signals the end of our cycling feat!
A Tour for all tastes
If you prefer, you can test your mettle up and down the best mountain passes around Donostia / San Sebastián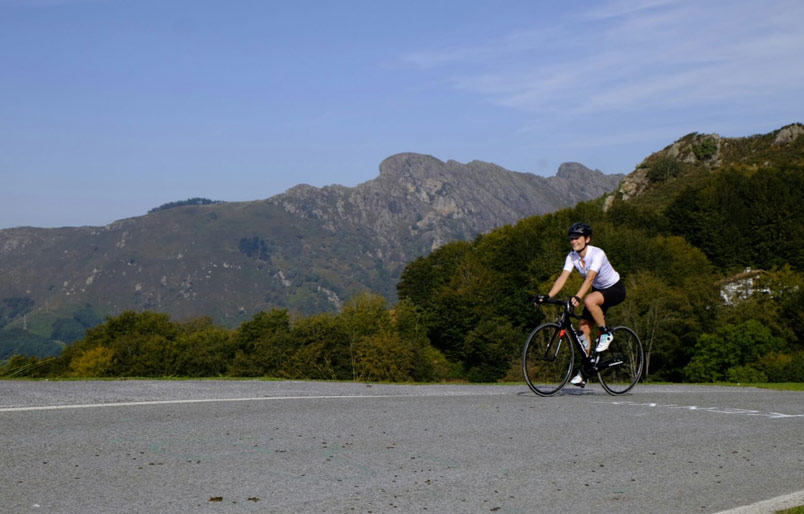 Murgil Bidea
Altitude, 260 m. 1.8 km to the top. Average gradient, 11.47%. Difference in altitude, 202 m.
A classic in San Sebastián's "La Clásica"
Jaizkibel
Altitude, 455 m. 8.1 km to the top. Average gradient, 5.4%. Difference in altitude, 444 m.
A classic in the Basque Country Tour and San Sebastián's "La Clásica"
Erlaitz – Castillo de los Ingleses
Altitude, 501 metres. 7.53 km to the top. Average gradient, 6.62%. Difference in altitude, 473 m.
We suggest this 25 km route - 2h 30 minutes, and altitude difference 720 metres: Erlaitz – Castillo de los Ingleses – Gurutze – Donostia.