Donostia, by land, sea and air
Touristic bus and train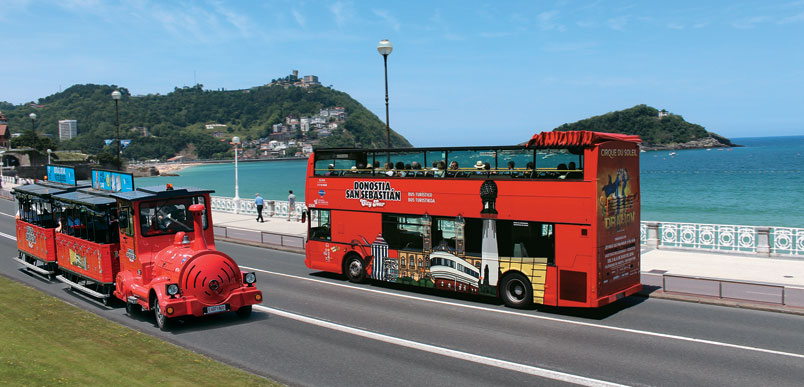 The city tourist open-top double-decker bus and articulated train offer a panoramic route with the best views of Donostia / San Sebastian. They provide an audioguide in 8 languages, and a service adapted for people with reduced mobility. The departure of the tourist train and the tourist bus starts at 11.00am. Both depart every hour, until 19.00pm the bus and 20.00pm the train.
Igeldo Funicular railway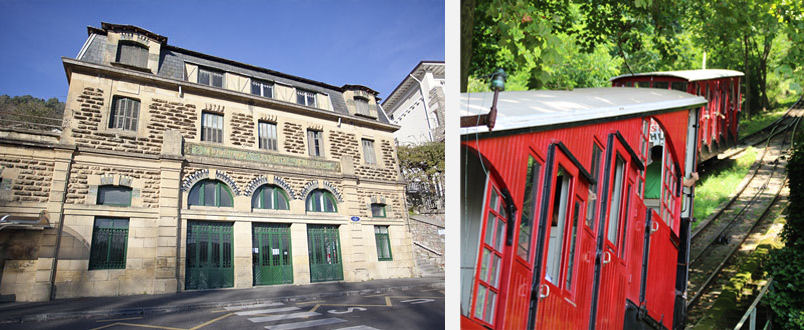 Now over a hundred years old, the funicular railway maintains its charming olde worlde feel. It runs from just beside Ondarreta Beach to Mount Igeldo and the journey takes 3 minutes. There is a small public car park at the entrance to the Funicular Railway building. Consult the departure times.
Discover the city from the sea
Boat Trips San Sebastián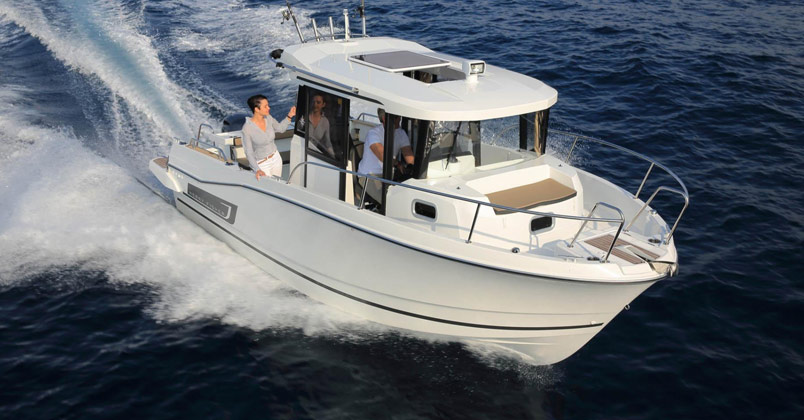 Welcome to Boat Trips San Sebastián a space for fisheries, excursions and maritime sports, with the idea of ​​meeting our coast from another point of view.
Ciudad de San Sebastián Catamaran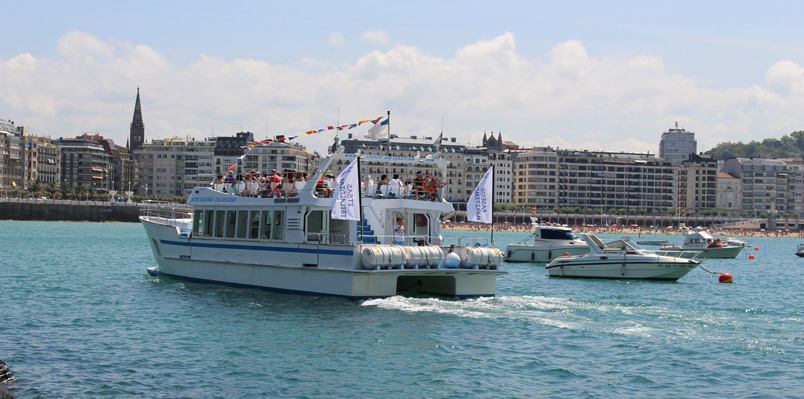 The Ciudad de San Sebastián catamaran will show you the city from a very different angle. Recently renovated, it proposes underwater windows and a 40-minute trip on which to enjoy delightful views of San Sebastián from the sea.
Getari Charter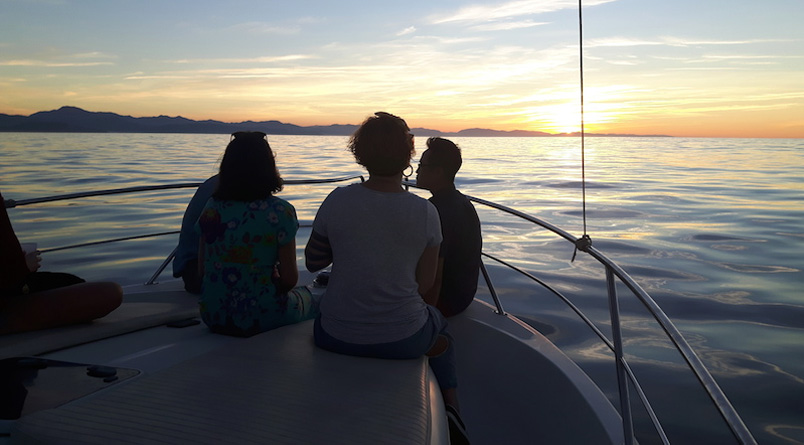 Getari Charter is specialized in boat trips and fishing trips in Donostia / San Sebastian and Getaria. They take onboard small groups, maximum 9 people, so you can enjoy your own space on board, the company and the sea without hassle. In all the trips they stop for swimming and offer you a drink of your choice. You can also hire the yacht on private mode.
| | |
| --- | --- |
| More information: | getari.es |
| Book your experience: | Coming soon |
Island ferry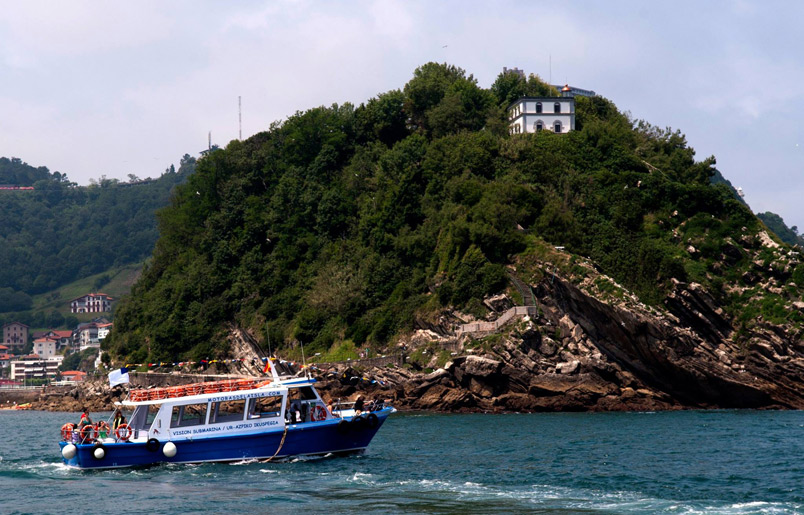 Photo: Motoras de la Isla
From June 1st to September 30th, the island ferry runs regularly back and forth between San Sebastián's harbour and Santa Clara Island. Sailing excursions with underwater viewing are also available.
Oribay Tours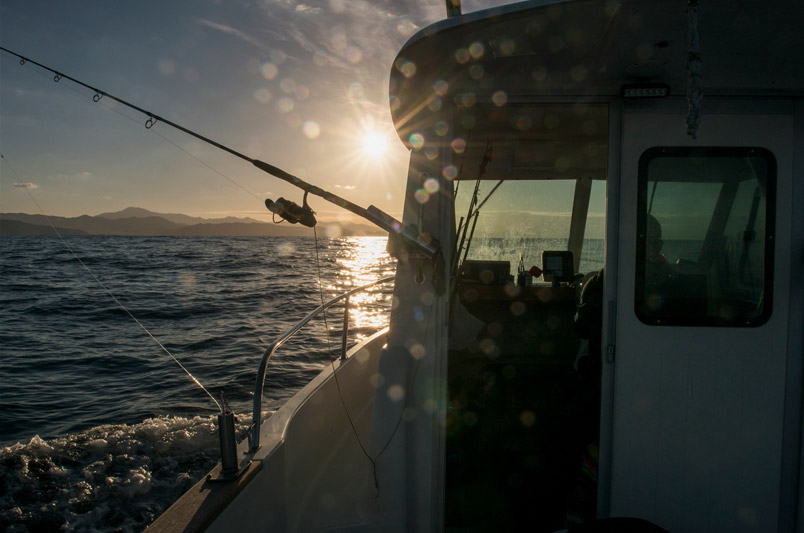 Oribay Tours offers guided boat trips that are always planned to the concerns of participants, to ensure safety and fun for all. For ecotourism and nautical leisure trips the maximun is 6 passengers and for fishing groups a maximun of 4 passengers is recommended. Professional skipper.
Get to know the city from the air
Fly Donostia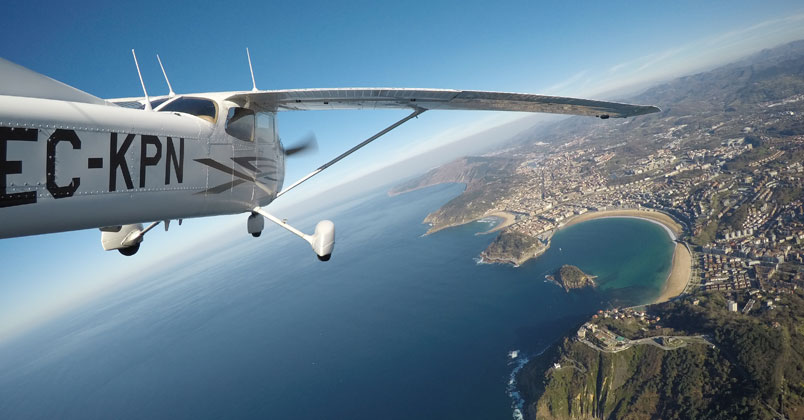 Fly over San Sebastian in a 4-seater plane (3 + pilot). Discover the secret of the Basque Coast from the air and enjoy the views of the Bay from an unique perspective. Departures and arrivals from San Sebastian airport.