8 Michelin-starred restaurants in San Sebastián
Tasting menu. Akelarre Restaurant.
Take a compass and place it on a map of San Sebastian. Point the arrow towards the City Hall and draw a 25-kilometre radius. Do you know how many Michelin stars there are within that small circle, within just a ten-minute drive? There are 16 Michelin stars. What's more, of Spain's nine restaurants with three Michelin stars, three are locates in San Sebastián and the sourrounding area: Arzak, Akelarre and Martín Berasategui. In addition, there are many other Michelin-starred restaurants in the area: Mugaritz and Amelia, with two stars, and Kokotxa, Alameda and Elkano, with one each. This is extraordinary. In fact, with the exception of Kyoto, Japan, no other place in the world has a greater concentration per square kilometer.
As if this were not enough, the Zelai Txiki restaurant has been awarded a Michelin Green Star in the 2023 Guide, which rewards those restaurants whose philosophy is based on sustainability and circular economy.
But San Sebastián's haute cuisine is not only recognised by the Michelin Guide. Restaurant magazine's list of the 50 best restaurants in the world has included Andoni Luis Aduriz's Mugaritz as one of the best restaurants in the world since 2006, and as the third best restaurant in the world overall since 2011. The restaurant Arzak has also been included among the 10 best restaurants in the world since 2006, while in 2012 Elena Arzak, the fourth generation to work in the restaurant Arzak, was named the world's best female chef.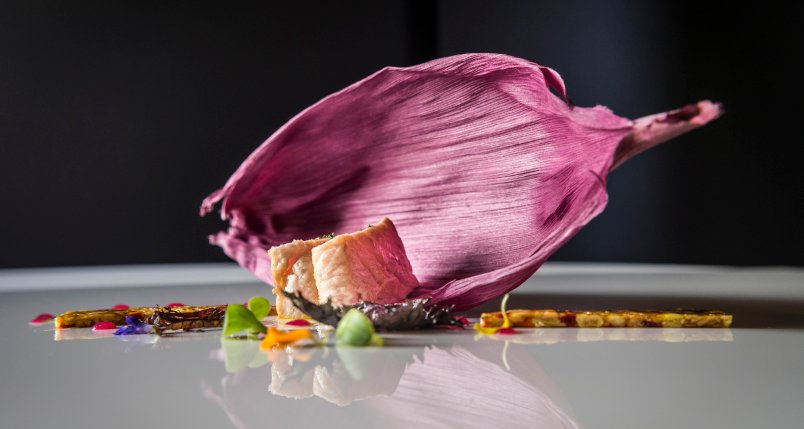 In San Sebastián we have turned the kitchen into a laboratory of ideas and a workshop of creativity recognised all over the world. We have madegastronomy an art, a form of engineering, a sign of identity. But don't take our word for it. Some of the most prestigious gastronomic guides and the media agree, including Saveur Culinary, which recognised San Sebastián as the Best International Gastronomic Destination, Caterwings and The Liberty, which considered Donostia as the Best Gastronomic Destination in the world, and The Telegraph, which published a report on San Sebastián as the Best City in the World for Gourmets.
Another indicator of the city's fine dining is the fact that it is home to the first faculty of gastronomy in the world, the Basque Culinary Center.
Akelarre: 3 Michelin Stars
On the slope of Mount Igueldo, in a privileged setting overlooking the sea, is the restaurant Akelarre run by chef Pedro Subijana. Akelarre has been more than just a 3 Michelin-starred restaurant since 2017, when Subijana decided to open a luxury hotel with spa to offer a complete experience to its clients.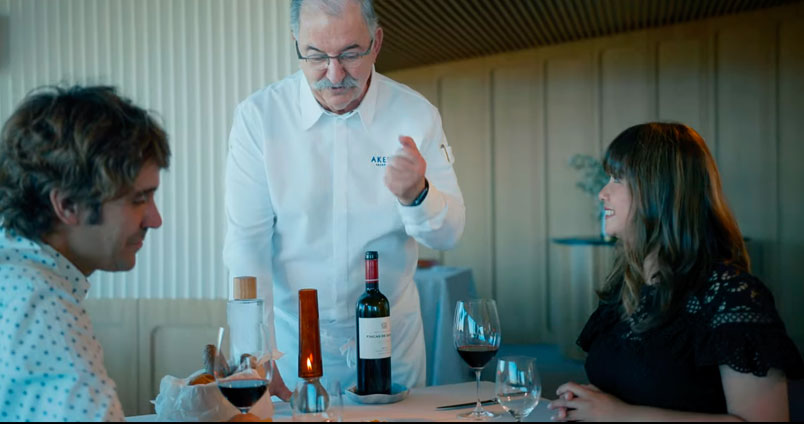 Pedro Subijana.
Akelarre offers its customers three different menus, one with a more traditional approach and the others with more innovative proposals, allowing them to enjoy haute cuisine with all their senses.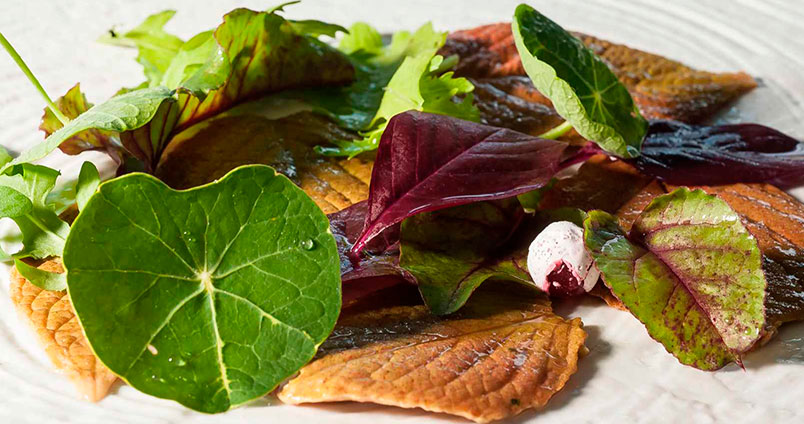 Akelarre Restaurant. Leaves and foie gras in the rain.
In the 1970s, Pedro Subijana and Juan Mari Arzak were the main driving forces behind the so-called New Basque Cuisine movement, which was Spain's first gastronomic avant-garde.
Subijana's cooking is praised around the world, as shown by a report published in The Food Journal.
Arzak: 3 Michelin Stars
Arzak is located in a hundred-year-old house. This restaurant's story began with Juan Mari Arzak's grandparents who built the house in 1897, originally as a wine cellar and tavern. Paquita Arratibel, Juan Mari's mother, turned it into a restaurant serving traditional Basque and Donostian dishes. She was his mentor and taught him everything about traditional Basque cuisine.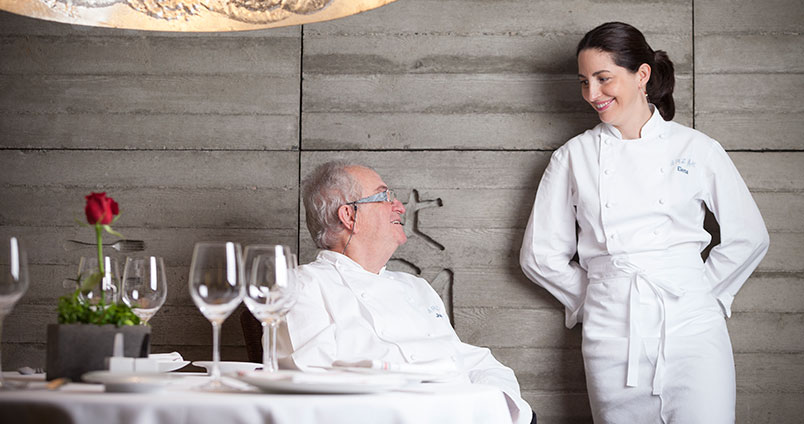 Elena Arzaka and Juan Mari Arzak in their restaurant
Mother and son joined forces in 1966. Her know-how and his desire to innovate gradually developed into Arzak's signature cooking. In the nineties, when Elena Arzak, Juan Mari's daughter joined the operation, the restaurant was again headed by a family tandem, a model that has been so important in the restaurant's history.
Raw materials, traditional Basque cuisine, creativity, avant-garde and constant evolution mark the Arzak's signature cuisine. The restaurant offers visitors two different options: a tasting menu and an à la carte menu which includes an aperitif, a starter, a main course and a dessert.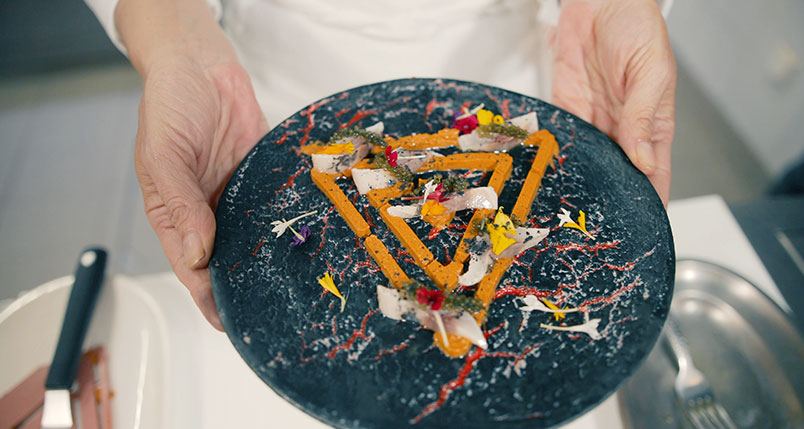 Elena Arzak showing one of her elaborations
Arzak is also widely recognised internationally, as shown by the article published in Forbes magazine: Go to Spain's Basque Country for legendary restaurant Arzak. And the magic of this cuisine will last for many years to come with Elena Arzak, who has been named Best Chef in the World by Veuve Clicquot.
Martin Berasategui: 3 Michelin Stars
7km from Donostia - San Sebastián, in an elegant spot in the midst of nature, we find the restaurant Martin Berasategui.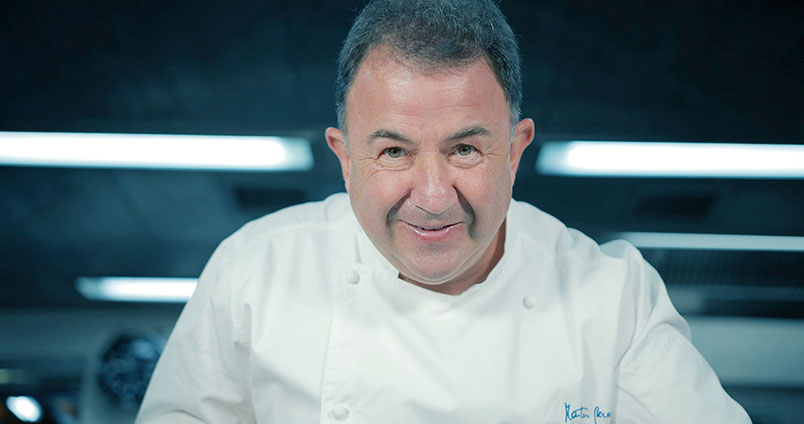 Martin Berasategui in his kitchen
Since he opened the restaurant in 1993, the great chef Berasategui has been winning awards and has become the chef with most Michelin stars in Spain and third most in the world. These 12 Michelin stars spread across his various projects led him to be voted Chef Of The Year 2019.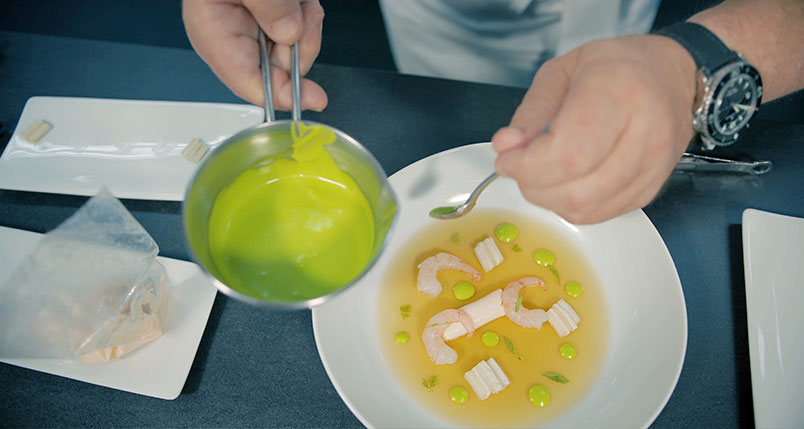 Martin Berasategui preparing one of his star dishes
Martin Berasategui's restaurant offers a tasting menu and a menu with more than 25 dishes to choose from: starters, fish, meat and desserts. In an atmosphere of total comfort sure to capture anyone's attention, diners can discover his light, fresh, imaginative signature cuisine that is both rooted in its surroundings and truly unique.
Amelia: 2 Michelin Star
Amelia is located in the Hotel Villa Favorita, located in La Concha Bay. The restaurant is an intimate spot to enjoy creativity through to an exquisite seasonal tasting menu. Striking a perfect balance between seasonal products and technique in the kitchen, Chef Paulo Airaudo offers an exclusive experience to his guests.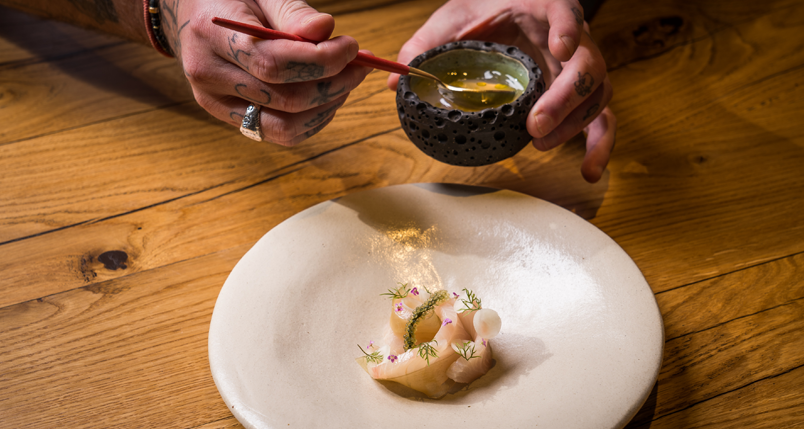 Paulo Airaudo preparing a dish at the Amelia restaurant
Mugaritz: 2 Michelin Stars
Mugaritz opened its doors in 1998 and has held 2 Michelin stars since 2006. Located in the middle of nature, between Astigarraga and Rentería, (15 minutes from San Sebastián), Mugaritz pays homage to the border and the oak tree: MUGA (border or edge in Basque) and HARITZ (oak tree in Basque). It is on this edge that chef Andoni Aduriz creates his dishes; playing with the avant-garde and the traditional, gastronomy and science, cuisine and art. This innovative way of creating magical dishes is what has made it one of the 10 best restaurants in the world since 2006 according to Restaurant magazine.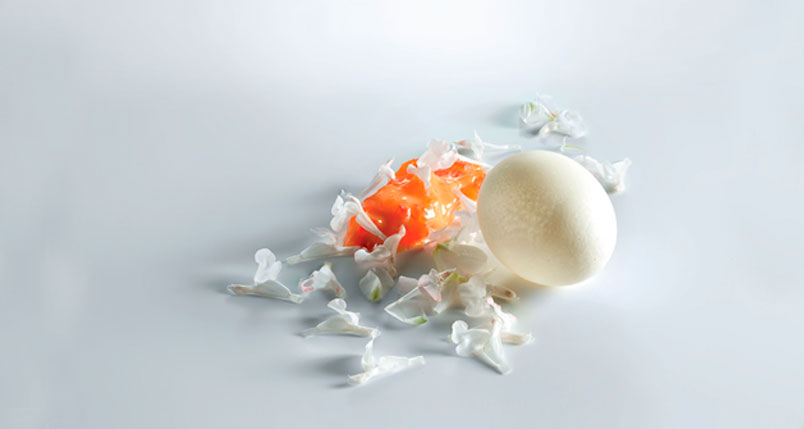 Broken egg, frozen yolk and white flowers. Mugaritz Restaurant.
The menu at Mugaritz comprises more than 20 dishes that change throughout the year to bring customers fresh seasonal products. You can taste Mugaritz's philosophy of "Gastronomic creativity and innovation" in every bite.
Restaurants with one Michelin star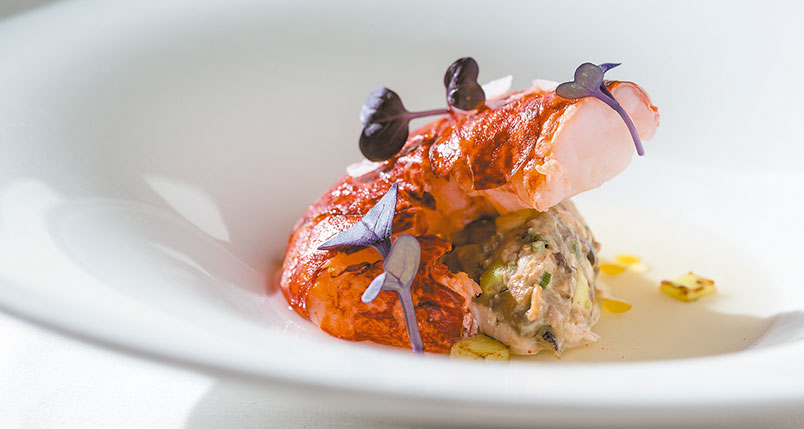 Alameda Restaurant
Alameda
Run by three brothers, the restaurant Alameda has held a Michelin star for over twenty years. Located in an exceptional gastronomic territory, the Bidasoa region, Alameda offers menus with local and seasonal products. True to the advice handed down by their amona (grandmother), the restaurant's founder, the Txapartegi brothers continuously reinvent traditional Basque cuisine to offer two unique menus: Hondarribia and Gartzinea.
Elkano
Elkano is a family restaurant founded in 1964. Its specialty is grilled fish and seafood. Aitor Arregui and his team know the sea and its rich produce well thanks to the heritage handed down to them by their parents and grandparents. Elkano does not do tasting menus. This famous grill in Getaria offers a range of seasonal products and, especially, fresh fish from the fish market.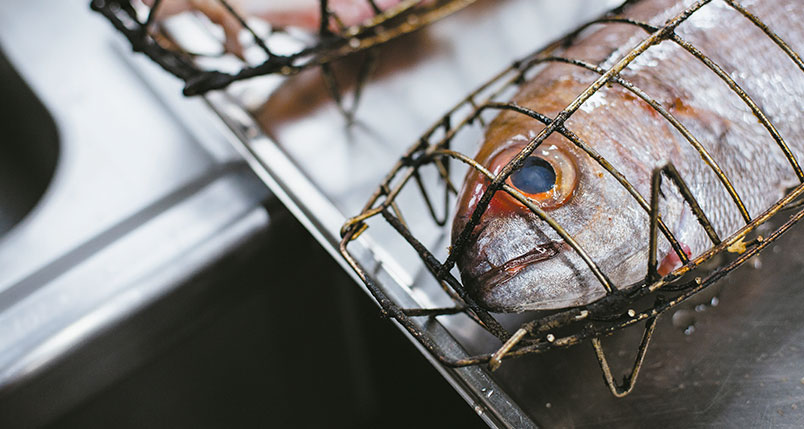 Elkano Restaurant
Kokotxa
Kokotxa is a restaurant in San Sebastian's old town, next to the port. Besides excellent culinary delights, in this restaurant you can also enjoy views of the heart of Donostia. The restaurant has two menus.
Zelai Txiki: One Green Star
Restaurante Zelai Txiki (@zelai.txiki)
Zelai Txiki
It has been more than 20 years since Eva Hernández and Juan Carlos Caro started the Zelai Txiki restaurant in a century-old farmhouse on the slopes of Ulía, in San Sebastián, and after ten years of intense work they decided to take a break to have and look after their family, a time they also took advantage of to improve professionally. Today, they continue the project while maintaining the essence of what they were.
"We have always thought that the main protagonist is the raw material and that our task in the kitchen should be not to spoil it".