11 restaurants in Michelin Guide
18 Michelin stars within a 25-kilometre radius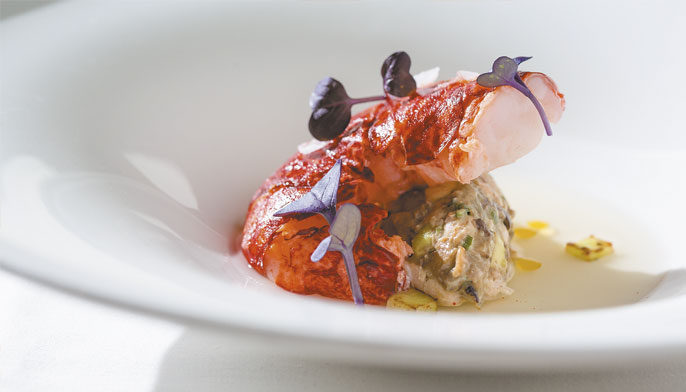 Gastronomy is an art and a feature that sets San Sebastián apart. Our chefs lovingly tend their recipes and products to make an art of gastronomy. That's what has earned us our widespread fame; the quality of our cuisine is well known right to the other side of the earth.
In fact, of the elven 3-Michelin star (the highest there is) restaurants in Spain, three are here in our city, home to another great selection of establishments holding a total of 18 Michelin stars where you can enjoy the excellent fare dished up by the city's culinary artists. San Sebastián is [one of the cities in the world to hold the highest number of Michelin stars per square metre (only beaten by Kyoto in Japan, and well ahead of cities like Paris and Lyon).

Andoni Luis Aduriz (Mugaritz), Pedro Subijana (Akelarre), Juan Mari Arzak (Arzak) and Martín Berasategui (Martín Berasategui).
But the local haute cuisine is not only recognised by the Michelin Guide; the list of the top 50 restaurants in the world published by the magazine, Restaurant, considers the Mugaritz, helmed by Andoni Luis Aduriz to be one of the best in the world since 2006, and the third best restaurant in the world since 2011. Also since 2006, Arzak has ranked among the 10 best restaurants in the world, and in 2012, Elena Arzak, fourth generation in the family of restaurateurs, was named the world's best female chef.
Another indicator of the city's fine dining is the fact that it is home to the first faculty of gastronomy in the world, the Basque Culinary Center.