The East Coast
From Donostia to Hondarribia
Let's start at Pasaia bay. Mount Jaizkibel, to the east, separates us from the next bay, Txingudi, and forces us to take a notso-tedious 20km detour. This takes us to the end of the road in Gipuzkoa: it's the last village, Hondarribia, the last headland, Higuer, and the last river, the Bidasoa.
In Pasaia bay, we find Pasai Donibane, one of the great surprises along the way. It is a seafaring village with only one street: there's no room for anything else between the mountain and the sea. It is so unique that the French novelist Victor Hugo described it with great admiration in his book 'The Pyrenees'. Nowadays you can visit the Victor Hugo Museum House here.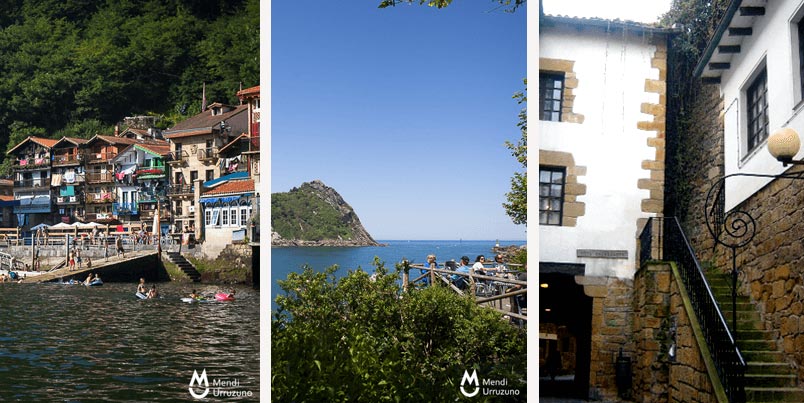 Photos: Oarsoaldea
It's lovely to stroll up to the north river mouth, crossing a real fjord no more than 200 metres wide, or climbing up to St Anne's hermitage to get a great view of the port. One of the bay's other great attractions involves climbing aboard the boat that crosses between Pasai Donibane and Pasai San Pedro, and visiting Albaola, La Factoría del Mar de los Vascos, a shipyard for traditional Basque boats where you can see a 16th century whaling boat being built.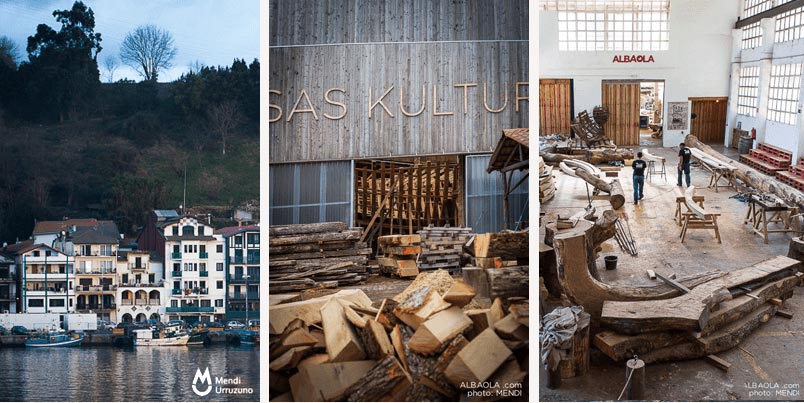 From Pasaia bay, you can also get to TXINGUDI bay along the 20 km route climbing and descending Mount Jiazkibel, via the Virgin of Guadalupe sanctuary. From the top of the port, the view is both spectacular and moving.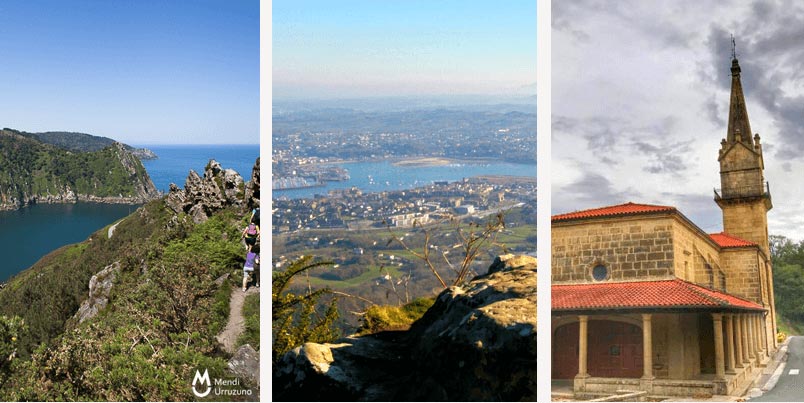 Photo: Oarsoaldea - Photo: Sisters and the city
Oiartzun is a typical Basque country village with a sweet old town. On the horizon, you can see the three granite summits of the Aiako Harria Natural Park and reach its foothills by walking along the Arditurri Rail Trail to visit its Roman mines.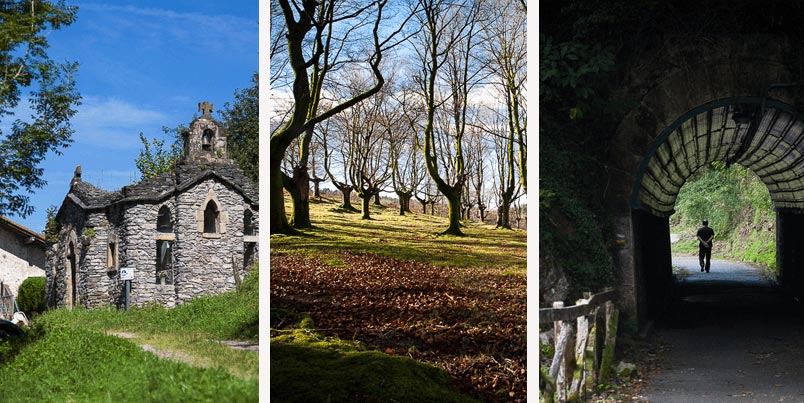 Photos: Oarsoaldea turismo - Mendi Urruzuno
The Romans set up camp in Irun twenty centuries ago. To see how they buried their dead, visit the Santa Elena hermitage where a necropolis was discovered and the Roman Museum at Oiasso. It is very common to see pilgrims in the city's streets, taking the coastal path on their way to Santiago. Txingudi Bay lies at the mouth of the River Bidasoa. Its Marshes have a rich ecosystem and the romantic charm of borderlands.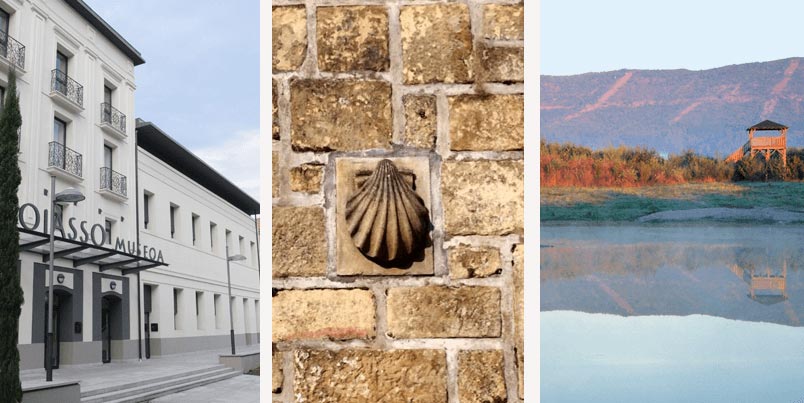 Photo: Oiasso Museoa
The Old Town of Hondarribia was declared a historic-artistic monument, as a unique set of palaces and emblazoned houses. Some of its attractions revolve around the art of war that its border position forced upon it: the slim Santa Maria port, the Carlos V castle or the Plaza de Armas. Don't miss the colourful neighbourhood of La Marina in the heart of its fishing district.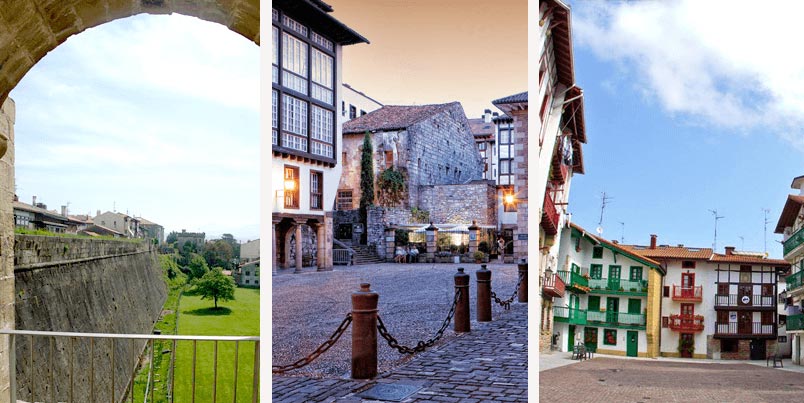 Photos: Bidasoa turismo
From Txingudi Bay, you can take a boat across to Hendaye or visit the Higuer Headland, home to the lovely lighthouse that a few decades ago saw significant Roman remains found under its waters, dragged from Irun by the River Bidasoa.