Mansions and castles
MIRAMAR PALACE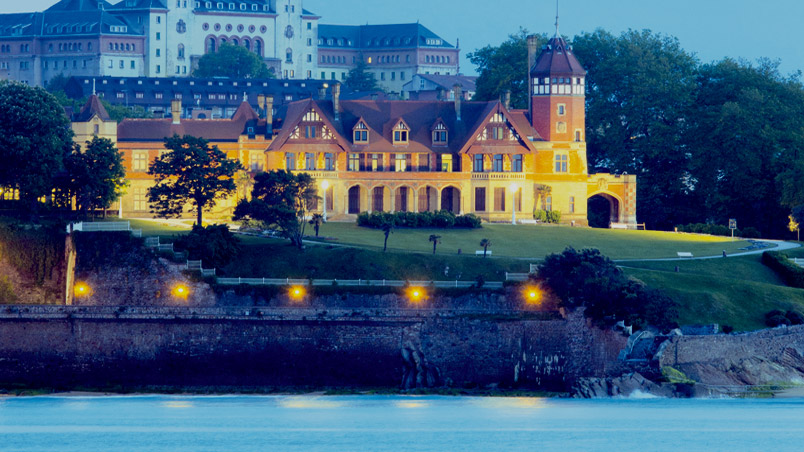 Miramar gardens and palace seen from La Concha bay
Audioguide
PALACIO MIRAMAR
This mansion was created to house the Royal Family when they decided to start spending their summers in San Sebastián from 1887 onwards. The building enjoys impressive direct views of the bay and Santa Clara Island.
The Miramar Mansion was built in 'Queen Anne English cottage' style under the direction of the British architect Seldon Wornum, who also designed several mansions in Biarritz and Saint Jean de Luz. It is built in brick and sandstone with timberwork. Its gardens are the work of master gardener Pierre Ducasse, author, too, of the Palacio de Aiete and Plaza de Gipuzkoa gardens.
Its rooms are home to the University of the Basque Country Summer Courses. The Palacio Miramar can be hired for events.
PALACIO DEL DUQUE DE MANDAS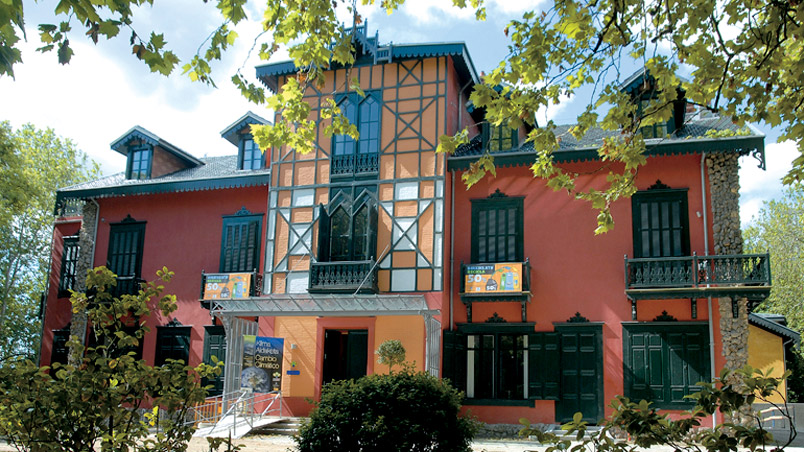 Main facade of the Duque de Mandas Palace
Standing in the Cristina Enea Park, the building is presently occupied by the Fundación Cristina Enea, created to raise awareness on environmental issues and sustainability.
The present distribution of the mansion, which dates from 1890, is the work of José de Osinalde. Entering through the front door, you will come to the reception area and a large wooden stairway. The second floor houses the office once used by the Duke of Mandas and two exhibition spaces. Lastly, the building has a gallery for travelling exhibitions that connects the main building to an educational room in the former chapel. There is also a rest area for visitors.
PALACIO DE AIETE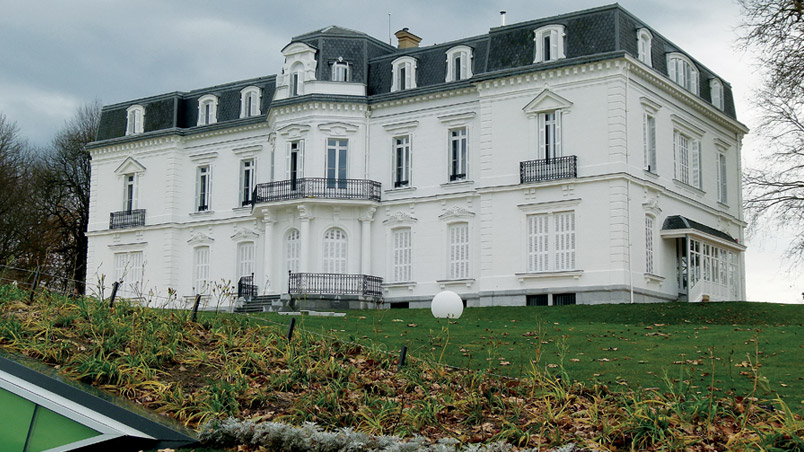 Side and rear facades of Aiete Palace
Audioguide
AIETE PALACE
Built on commission by the Dukes of Bailén in 1878. Neo-classical in inspiration, the construction is attributed to the French architect, Adolfo Ombrecht. For many years it was used as a residence by members of royalty and nobility.
On the first floor, previously the bedrooms, are the offices of the House of Peace and Human Rights. On the second floor or attic, the space formerly occupied by servants and services is now used for the Culture Centre workshops.
CASTILLO DE LA MOTA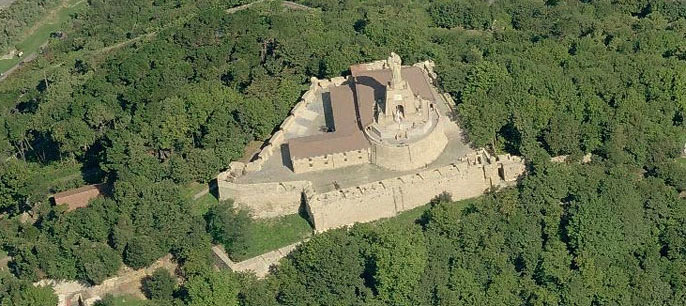 Aerial view of La Mota Castle (photo: Provincial Government of Gipuzkoa)
Audioguide
CUMBRE URGULL
Monte Urgull is a natural area in the centre of San Sebastián that affords fabulous views of the sea and the city.
Witness to the wars suffered in their long history by the people of San Sebastián, a structure of ancient paths and fortifications can still be found on Monte Urgull today, including the splendid La Mota Castle.
In times of Sancho the Great, King of Navarre, the first defensive lookout point and San Sebastián's early walls were built. The date was around 1150. That first castle was a classic rock-top construction, square, with a tower at each of the four corners and a keep to the rear. It has suffered numerous transformations over the years, just like the other fortifications on Monte Urgull.
---