For the non-stop traveler
San Sebastian is a city that you have to visit at least once in your lifetime. This is a must-see city due to its cuisine, culture, customs and scenery.
La Concha Beach. One of the most award-winning beaches in the world

Located in the city centre, year after year La Concha Beach wins awards for being one of the best urban beaches in the world.

More information

Donostiarra style

Basque cuisine, and particularly the good eating for which San Sebastián is so well known,...

More information
City guide
Download the complete guide to Donostia / San Sebastián. Ongi etorri!
2022 Agenda
Discover our cultural activities for this year... Ondo pasa!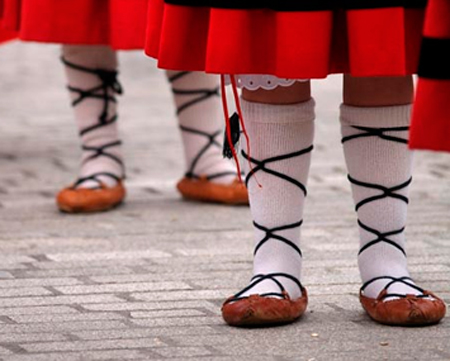 Who are the Basques?
San Sebastian continues to maintain the essence of Basque culture. The traditions of this age-old town are reflected in its streets, its people, its cuisine and festivals.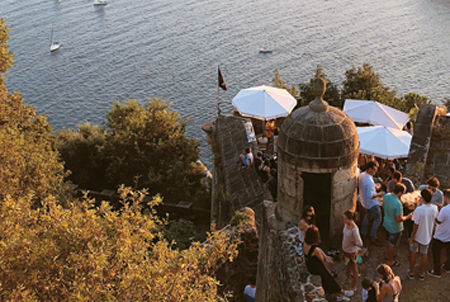 The heart and soul of San Sebastian
Discover the distant history of a city that was once a military fort, commercial port and, nowadays, a tourist hot spot. Visit Mount Urgull and the narrow streets in its Old Town, full of pintxo (tapa) bars and culinary gems...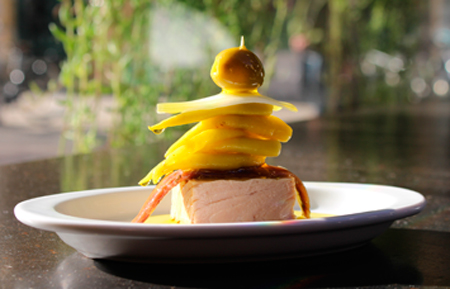 Good enough to eat
San Sebastian has received international acclaim and awards for its cuisine. 18 Michelin stars, its pintxos (tapas), cider houses, local restaurants, etc. have made it an essential visit for lovers of good food...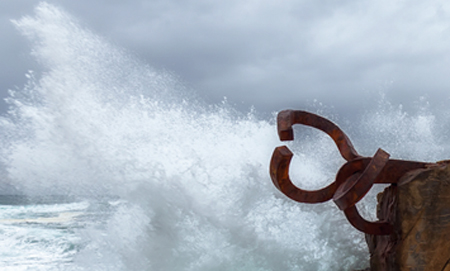 San Sebastian treasures
San Sebastian is an open-air museum. On its streets you can find sculptures by distinguished figures such as Chillida and Jorge Oteiza, architectural works from the 19th century and modern buildings like the Kursaal...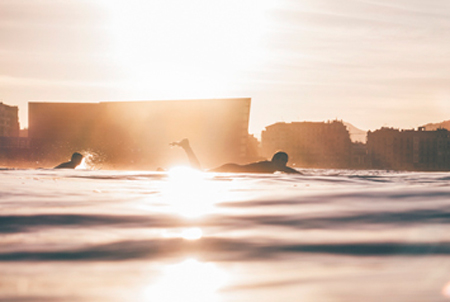 Sport and adventure
By land, sea and air, sport and adventure are both essential parts of your trip to San Sebastian. Surf the waves in one of the world's top cities for this sport.
A festival city
Cinema, art, music, dance and theatre flood the city throughout the year. After all, San Sebastian is the stage for some of the most famous and oldest festivals in Europe. Enjoy the Heineken Jazzaldia on the beach or enjoy some of the best movies in an outstanding setting at the International Film Festival.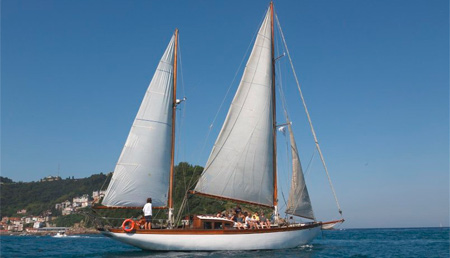 Sail and fish. Sail and motor boats
Donostia / San Sebastián has a network of tourist resources to visit and get to know the city from the sea.
HONDALEA: New sculpture on Santa Clara Island
Excavated inside the hollowed-out lighthouse, Cristina Iglesias's work incorporates the peculiar geology and ecology of the Basque coast and the wild waters of the ocean that surround the island.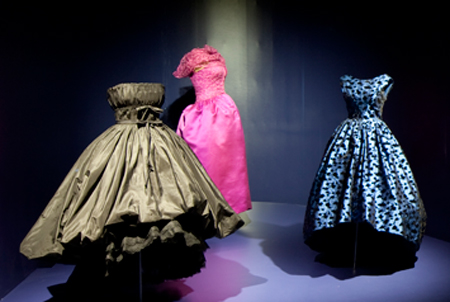 A city for shopping and wellness
Wide avenues run through the city, packed full of stores with the top brands, San Sebastian fashion, surfing fashion and Nordic fashion stores and shops where they sell exclusive designs. Start the day shopping and finish it with a deluxe treatment at La Perla Thalassotherapy Centre.