Donostia San Sebastián Turismoa, committed to sustainable tourism development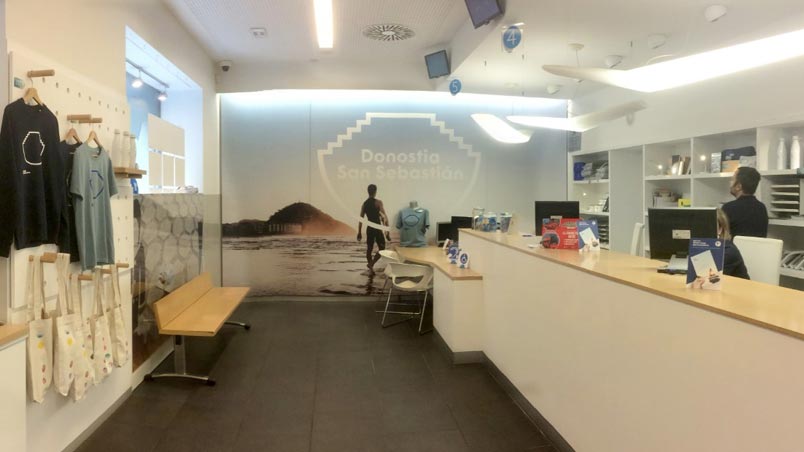 We are committed to sustainable tourism, because the quality of life of our citizens is our guiding principle
Sustainable Tourism Master Plan 2023-2027 co-created among Donostia San Sebastián Turismoa, the public-private sector and citizens.
We are firmly committed to sustainable tourism development (social, environmental and economic sustainability), based on comprehensive tourism management, with participatory governance, which meets the general interest and the common good.
We are constantly working in coordination with the tourism sector in the city, more than 300 local companies, in order to protect and safeguard the city's identity and values, as well as the quality of life of its citizens and the experience of our visitors.
We are moving away from mass promotion, by segmenting and selecting strategic markets and publics, outside high season, in order to de-seasonalise tourism.
We try to spread tourism flows among areas which receive fewer tourists (neighbourhoods, territory…), in order to decentralise and share out the economic impact of the sector.
The authenticity of our city and the quality of life of its citizens above all. We place great value on our identity, our culture and own language and our traditions.
We encourage our visitors to experience the city in a sustainable, ecological and respectful way, by suggesting sustainable plans and activities: #GreenDonostia.
We select local products and services provided by small local businesses, and encourage visitors to experience the city like real locals do.
We control the use of public space, to ensure that guided group tours are small, and to limit noise pollution.
We are restricting the number of hotels and tourist apartments.
We coordinate with various departments of the City Council on ordinances that regulate various issues like accommodation, parking, mobility, the use of public space, the urban landscape etc.
We have set up a Tourism Observatory to learn about and monitor the tourism sector, so that we can take smart decisions to support sustainable tourism development.
We are encouraging the transition towards a climate-neutral city, based on sustainable mobility, by applying Circular Economy principles to the tourism sector.