Hills and Mountains surrounding San Sebastian
The hills surrounding San Sebastián shelter, protect and embrace the city. The true green lungs and leisure areas, in the not too distant past they were used as a military fortress, a place of aristocratic enjoyment and even a lookout post where fishermen would go to spot whales.
Mount Igeldo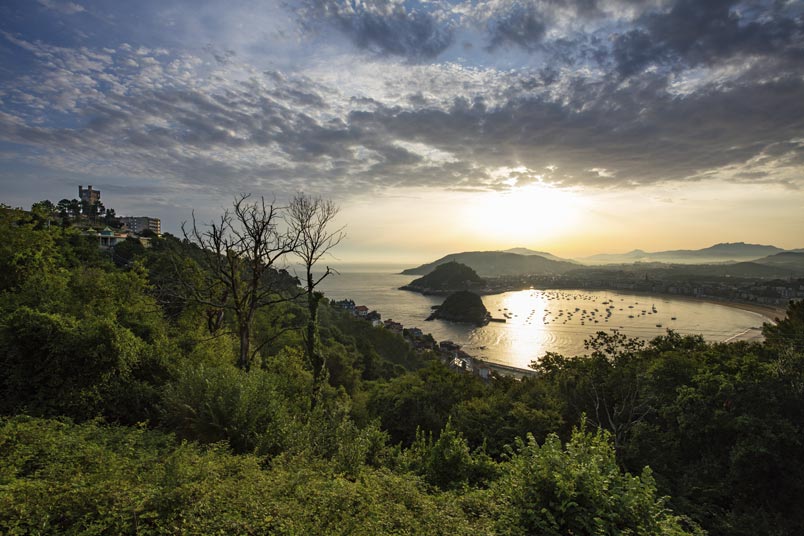 Panoramic view of the funicular ride up Igueldo
The 18th century Torreón de Igeldo, the former lighthouse turned viewpoint, presides over Monte Igeldo with its pretty amusement park.
We recommend that you take the funicular railway, the oldest in the Basque Country, running since 1912, to observe and photograph the city from a spectacular angle.
To the west of the hill you can see the lighthouse built in 1855 by the civil engineer, Manuel Pieroncely. This is the perfect spot to enjoy the beauty of the sea and the cliffs of Monte Igeldo.
Mount Urgull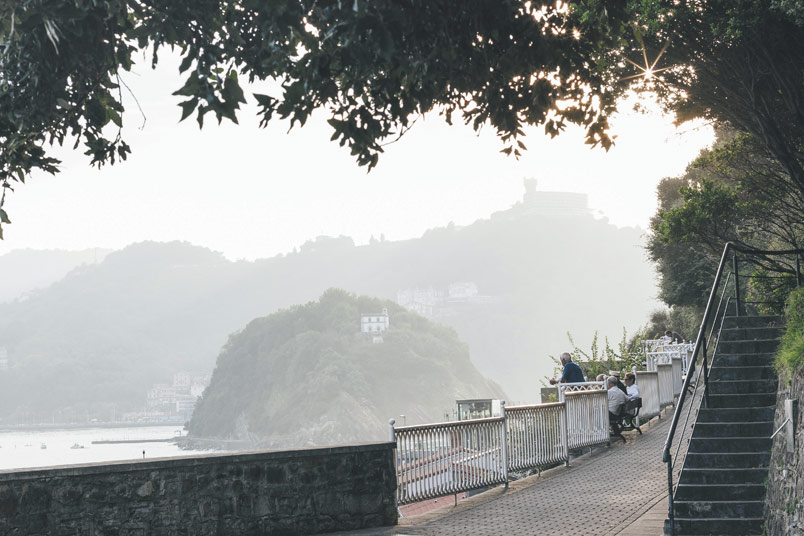 Aerial view of Mount Urgull and the Old Town
The city's abrupt military history remains alive on Monte Urgull. The setting and terrain of the hill led to its use in the 12th century as a military fortress, sole witness to the numerous attacks and sieges suffered by the walls of San Sebastián down through the years. Part of these walls can still be seen in the Boulevard underground car park. In 1794, Monte Urgull witnessed the first capitulation of the city into French hands and looked on, powerless, as fire from the battle between French troops and the Anglo-Portuguese army razed the city to the ground in 1813.
The 12th century Castillo de la Mota standing at the top of the hill was key in defending the city, and around it you can still see the canons and arrow slits used to defend it. It is also home to the Casa de la Historia, where you can learn about the city history. The English Cemetery, opened in 1924 and standing on the north face of the hill, testifies to the stay in San Sebastián by the English during the 1st Carlist War (1833-1840).
Mount Ulia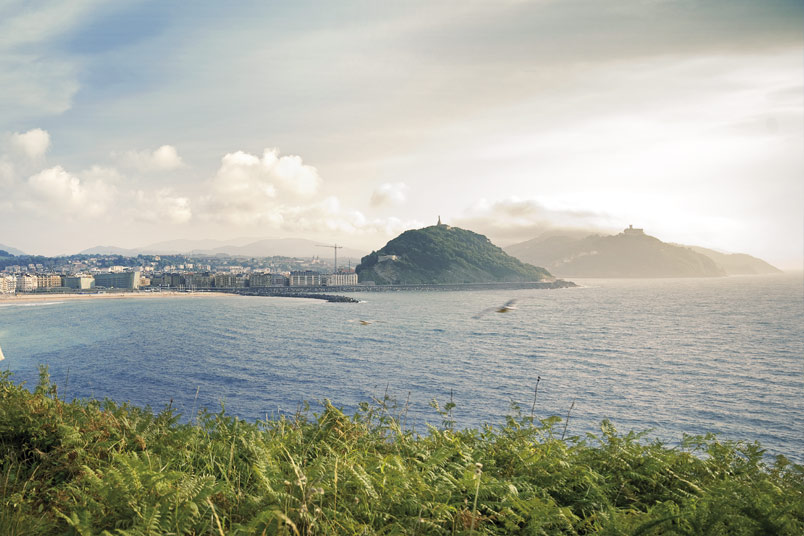 Panoramic view of Zurriola beach and Mount Ulia
A natural park in the heart of the city
A natural park in the heart of the city. An ancient lookout point for spotting whales, the area covers an extensive green area of 318,249 m².
Ulía was constituted for recreational use by the aristocracy in the early 20th century. Today it is the city's biggest hillwalking area. The Coastal Route on the Way of Saint James crosses the hill from east to west. The Peña del Ballenero (Whaler's Rock) and Peña del Rey (King's Rock), enormous stones used as lookout points, its picnic area, the revamped Ulía Youth Hostel and the unusual views of the city are just some of its attractions.
---