Txakoli wine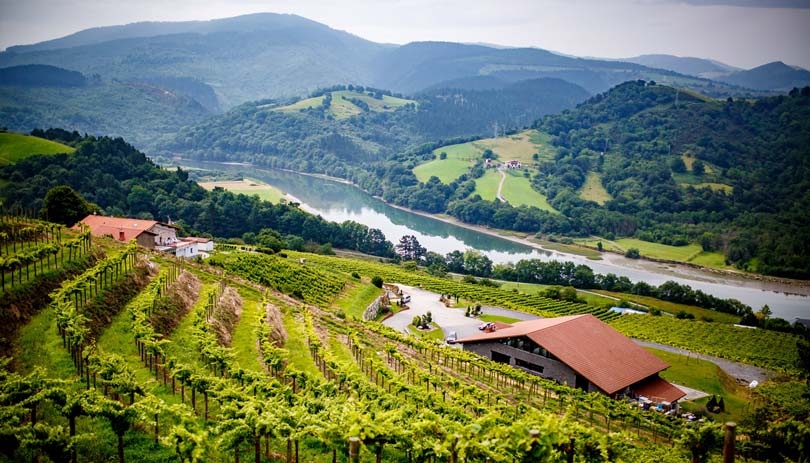 Txakoli fields in Getaria
30 years ago, txakoli was considered a vulgar drink, acidic, uninteresting. But now it is one of the great ambassadors of our cuisine. A white wine, sophisticated, with irresistible freshness which dazzles the most demanding of diners. A tour of the wineries of Aia, Zarautz, Hondarribia and Getaria, the towns in Gipuzkoa that produce the most txakoli, will reveal the secrets of this young and fruity wine. You will also enjoy a delightfully pretty view of the coastal scenery on this tour, anticipating the pleasure of the txakoli that you will be able to taste as soon as you arrive.
Txakoli (G.O) is a wine which has been linked to the culture of the Basque people for centuries, a great accompaniment for our food.
The Grape and the wine

Today, the geographical area of the Getariako Txakolina Designation of Origin is the province of Gipuzkoa with 433 hectares devoted to vineyards. The Ondarrabi Zuri white grape variety is the main one used to produce Getaria txakoli. Txakolí is a young, fruity white wine with moderate alcohol content (9.5º-11.5º). Pale yellow in colour, with intense citrus, herb and flower aromas, fresh, slightly acidic and very easy to drink, txakolí is at its best when served cool out the fridge and from a height to release its flavours as it splashes into the glass.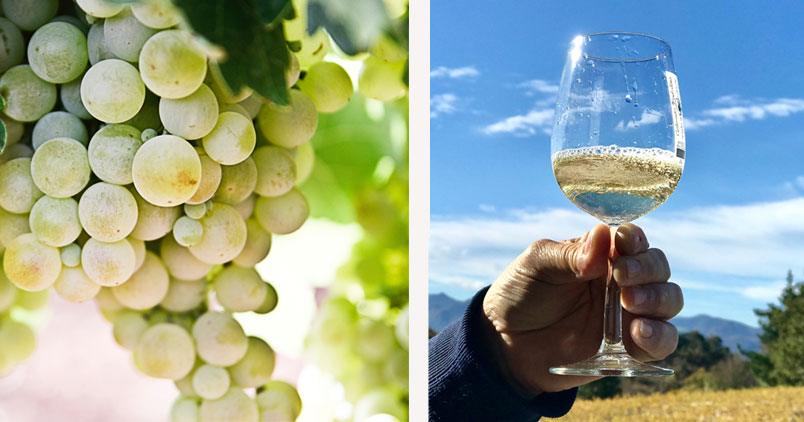 It was originally produced by artisanal means in the local farmhouses, and a number of existing documents demonstrate that it has been used for trading purposes in Gipuzkoa since at least the early 16th centuTxakoli winery. The grape is harvested in late September or early October, when it is perfectly mature and the sugar/acidity ratio is just right.
It is excellent with fish and seafood. We also recommend that you try it with salted anchovies and white tuna in oil, the aperitifs served by the producers of Txakolí de Getaria on visits to their bodegas.