La Perla
Donosti Feeling
2022 Dec 19
A spa with views across the bay… Can you imagine a better plan?
Today I am going to tell you about one of my favourite plans… specially when the weather isn't great … a bit of relaxation in La Perla, with its Belle Époque ambience and the nicest views of Concha bay, it's unbeatable!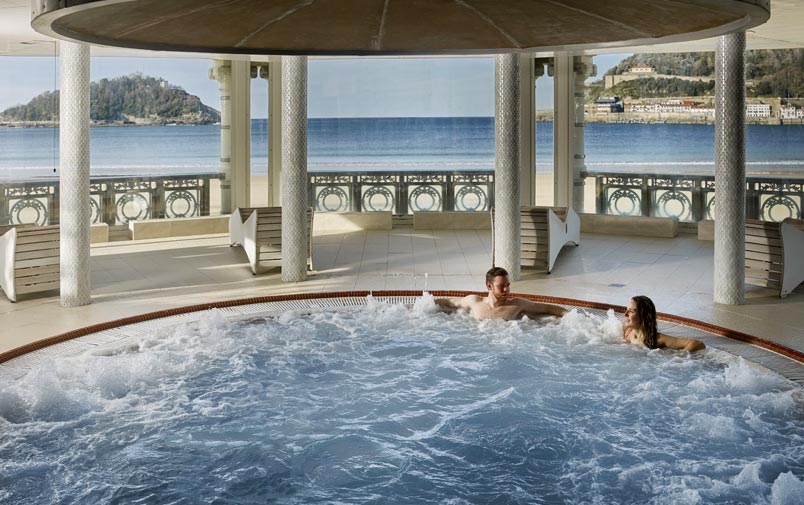 The La Perla thalassotherapy centre is one of the San Sebastian's Belle Époque landmarks. Queen María Cristina established the royal summer retreat in the city centre and the baths formed part of the refined pleasures of the holidaymakers… after the old wooden spa was replaced with a new spa in 1912, it was declared as one of the most beautiful in the world in the media of the time.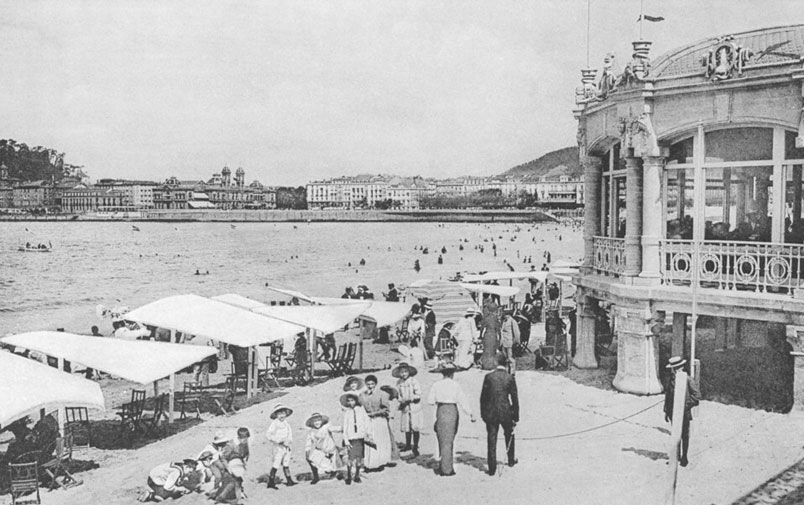 For over a century, La Perla has been the place that combines therapy, relaxation, and well-being with some unrivalled views... And did you know that it has direct access to the beach? In winter in particular, I recommend running into the cold water sea and coming back to the warm swimming pool and its bubbles…
There's more, take advantage of the thalassotherapy, strengthening, rehabilitation, and massage treatments… then round off the day with a meal in the restaurant, or if you want something more informal, have a snack or a drink on the Terraza Burguer or in El Perlón.