La Perla
Donosti Feeling
2015 Jan 07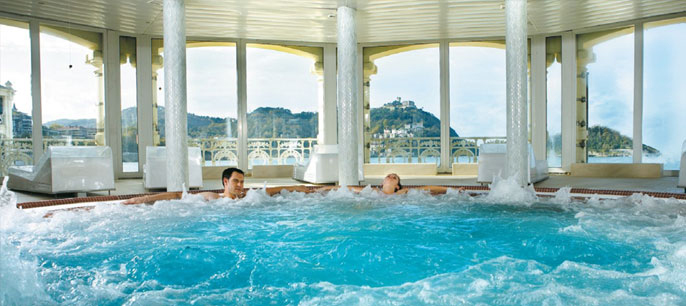 The Perla Spa is the natural heir of San Sebastián's Belle Époque period. More than a century ago, Queen María Cristina decided that San Sebastián was to be the royal summer home. Bathing in the sea was one of the refined indulgences enjoyed by the summer visitors, a pleasure that combined therapeutic effects with relaxation and well-being..
Today the Perla Spa and Sports Centre offers you all sorts of spa, toning, physical therapy programmes… plus beauty treatments and massages to make your visit to San Sebastián a truly relaxing experience.
You can also round off the day with a meal at the restaurant or on the burger terrace.
Find out how to complete your Wellness plan in San Sebastián.