Donostia / San Sebastián, a sustainable and responsible destination

San Sebastián is an open and welcoming city; we are working for sustainable quality tourism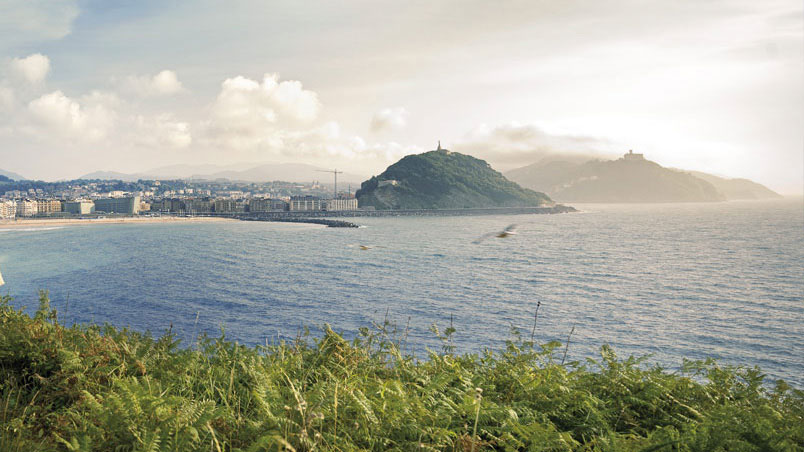 Donostia / San Sebastián is a city that invites you to stroll through its streets, to discover natural spaces, to enter its museums, its bars... The men and women of Donostia are friendly people. We love our city and invite you to visit it, to enjoy and get to know it, its corners, its culture and its traditions, sustainably and respectfully.
We like tourists who respect the way we do things, who keep the streets, parks and beaches clean, who show consideration towards our local shops and activity. That's why we propose an array of sustainable activities and options for our visitors.
Welcome to a city where your stay can be sustainable as far as your travel, your accommodation, and your leisure activities ...are concerned. A city that enriches your trip so that future generations can come and follow the same path.
What is Donostia Green Destination
Did you know...?

20.3% of the urban area of Donostia / San Sebastian is made up of green areas.
We have 21 m2 of green areas per inhabitant (double the level recommended by the WHO).
We have 25 exceptional parks and over 250,000 trees.
27.5% of our land is protected because of the wildlife and for being areas of geological interest.

You can enjoy 80 km of bike lanes.
Donostia / San Sebastian is one of the best cities to ride a bike (Consumer Affairs Organisation - OCU).
The walking distances between the main points of the city are within a radius of 15-20 minutes on flat ground.

The quality of the tap water is excellent, it is one of the best 3 in Spain! (OCU).
The quality of the bathing water of the 3 beaches has been given a Excellent hygiene rating since 2008.
The air quality is also excellent (for 341 days last year, the air quality was rated as "good" or "very good" according to the European index).
San Sebastian is a quiet city (only 11% of the population is exposed to noise levels higher than those recommended by the WHO).

The urban waste selective collection rate is 41%.
More than 5000 tons/year of organic waste are collected to make compost.
We work together with our hotels and restaurants on sustainable programmes: Zero Plastik, Zero-waste Donostia…
My guide to feel like a true local
In San Sebastián we love our city and we like to have a good time. Here are a few ideas on how to immerse yourself in local customs while showing respect and taking care of our city, respecting its spaces, people and traditions.
Donostia San Sebastián Turismoa, committed to sustainable tourism development
We are committed to sustainable tourism, because the quality of life of our citizens is our guiding principle
We focus on the sustainable development of tourism, in a participative manner in the public interest.
We foster collaboration between the public and private spheres. We work with over 300 local companies in a bid to preserve our identity and standard of living.
We eschew promotion en masse, and prefer to home in on strategic targets.
We invite our visitors to experience the city in a sustainable, respectful manner #DonostiaGreenDestination.
Accessible destination
Donostia / San Sebastián for all
Donostia San Sebastian Turismoa, aware of the need to improve the destination's accessibility, has diagnosed the accessibility level offered by the major monuments, attractions, and tourist services in Donostia/San Sebastián. Because a destination that works to improve accessibility is a more comfortable and safe destination, with more personalised and higher quality services.
ACCESSIBILITY
Information for people with physical, visual, auditive or intellectual functional diversity