Donostia sustainable destination
My guide to be a donostiarra (true local):
In San Sebastian we love our city and we like having a good time. Here are a few suggestions on how to immerse yourself in the local customs while showing respect and taking care of our city, respecting its spaces, people and customs.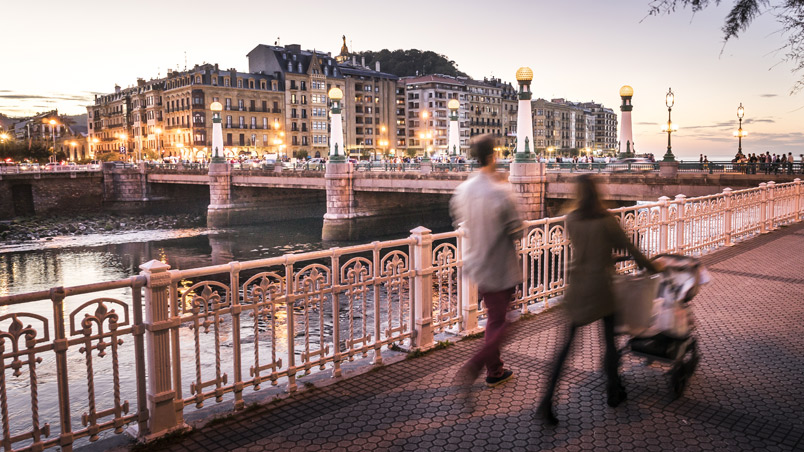 1. I will say hello & goodbye in basque: kaixo & agur!!!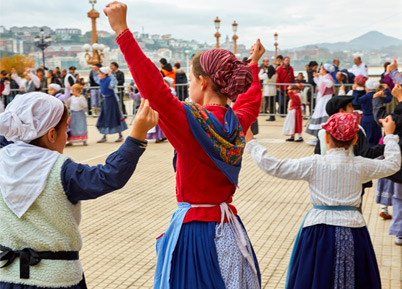 Try greeting people with "kaixo" and "agur". You will find other simple handy terms in our dictionary. Aníma zaitez! Give it a go!
3. I will be environmentally responsible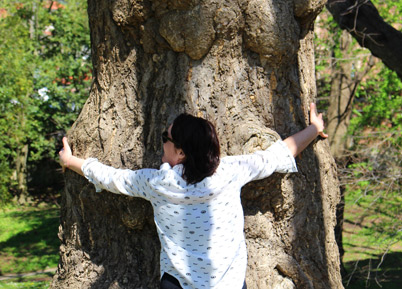 Simple little gestures help to protect our environment. Remember to turn off the tap and switch off the air conditioning or heating. In Donostia/San Sebastian, we have environmentally friendly accommodation.
4. I will get around on public transport, foot or bicycle.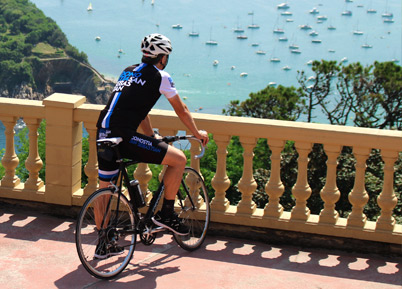 Whenever possible, use public transport. We recommend using the Tourist Card for this. You can also hire a bicycle and travel around the city on two wheels.
5. I will buy in small or traditional stores, like a local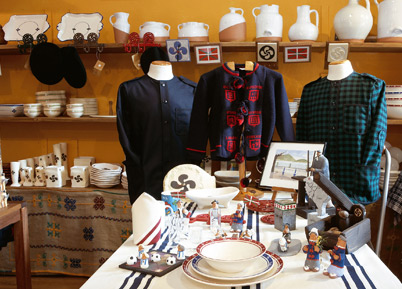 Explore the streets of the city and buy in traditional stores, like a local.
6. I will respect the sleep of local residents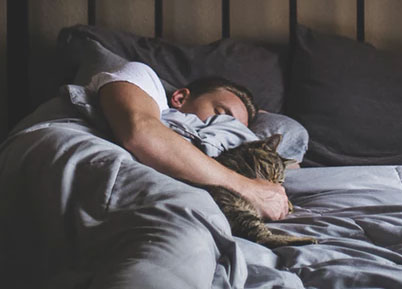 If you go out to bars at night, remember that there are people sleeping right above where you are having fun. If you respect their sleep, they will be grateful.
Don't miss the best tips and plans from locals in our blog!
Donostia-San Sebastian Tourist Office is committed to the sustainable and responsible development of tourism, seeking to ensure that local residents and our visitors enjoy the greatest benefits and wellbeing.
Accessible destination
Donostia / San Sebastián for all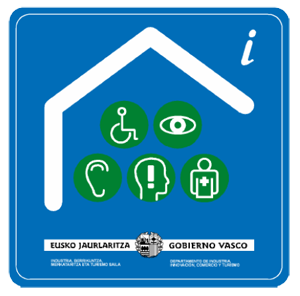 Donostia San Sebastian Turismoa, aware of the need to improve the destination's accessibility, has diagnosed the accessibility level offered by the major monuments, attractions, and tourist services in Donostia/San Sebastián. Because a destination that works to improve accessibility is a more comfortable and safe destination, with more personalised and higher quality services.
The information that can be consulted HERE, provides information for people with:
Physical functional diversity
Visual functional diversity
Auditory functional diversity
Intellectual functional diversity
Based on this model, our Information and Welcome Service was certified as fully accessible by the Basque Government in 2011 and is one of the few establishments that reaches the green level of accessibility in these core concepts.
High-quality destination
From the moment that Donostia San Sebastián Turismoa was created, the company made a major commitment to getting San Sebastián recognised as a tourist destination based on the core values of creativity and excellence.
The work to make San Sebastián a high-quality destination includes SICTED and SMART BUSINESS (ICT) programmes.
SICTED
SICTED is a methodology that provides a comprehensive, ongoing quality management system in a tourist destination with a new approach to expected results, a focus on continuous improvement, and an attitude of recovery and enhancement of resources and space. It is based on holistic knowledge about the destination and on the identification of common goals of the stakeholders involved.
Since 2008, Donostia San Sebastián Turismoa has participated in the SICTED (Integral System for Quality Tourism in the Destination, named after its acronym in Spanish) project, making a major commitment to working towards the recognition of San Sebastián as a high-quality destination. Unsurprisingly, we won the SICTED 2010 Best Tourism Quality Destination Award in 2010 (out of a total of 106 participating destinations), in recognition of our commitment to promoting, driving, and enhancing tourism quality in our city's tourism companies and services. Likewise, San Sebastián also won SICTED 2013 Best Quality Manager Award, in 2014.
Smart business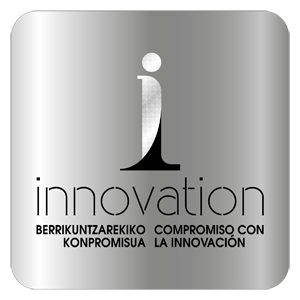 Smart Business is focused on improving the use of information and communication technologies (ICT) in tourism companies by raising awareness and providing comprehensive support.
It focuses on improving the digitalisation of four areas:
Systems and Technology
Security
Business and Processes
Products and Services
Smart Business 2019 evaluated companies