The Concha Bay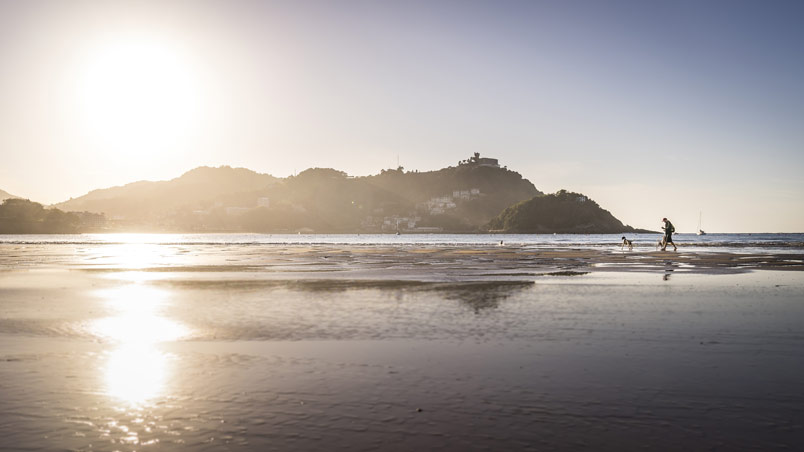 Audioguide
THE CONCHA BAY
One of the best city beaches in Europe
The Concha Bay is the image par excellence of San Sebastián: it is the most classic, the most photographed, the most visited of them all... The Concha Beach stands right in the centre of the city and stretches from the City Hall to the Pico del Loro (Parrot's Beak). Its 1,500 metres of white sand are elegant and cosmopolitan (it will come as no surprise that the Concha is considered to be one of the best city beaches in Europe).
The The Concha promenade is punctuated with several elements famous in their own right and well known beyond the city: the Concha railing (one of the most universal icons of the city, unmistakable for its design), the lamp posts (replicated in the Film Festival awards, "los relojes" ("the clocks", main access to the beach), the area around La Perla (with its variety of spa options, bars & restaurants, sports clubs, etc.). All of these elements make a stroll round the Concha (whether by the beach or the promenade) an essential activity for locals and tourists alike. You can continue your walk round the bay by taking the Paseo Nuevo promenade round the bottom of Monte Urgull and heading along the Zurriola Beach until coming to Sagüés in a spectacular city stroll covering around 6 kilometres.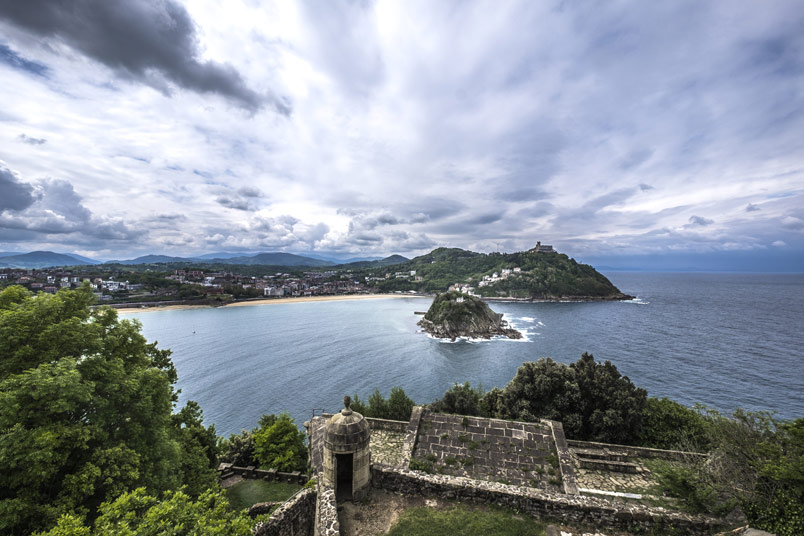 The other major feature of the bay is the Isla Santa Clara. Few cities can lay claim to an island smack bang in the centre of their bays and San Sebastián is one of them. The island has a small beach, walks to its unusual lighthouse, paths with picnic tables and a bar on the seaside terrace. Being so close to the bay means that you can swim out to the island all year round.
Santa Clara's little beach is proficient in the art of disappearing tricks. Being no more than 30 metres in length leaves this tiny beach at the mercy of the tide, but it also makes it delightfully charming. Just because it's tiny doesn't mean it has nothing to offer, quite the opposite. The island beach offers all kinds of services, from a bar and terrace to a first aid post, and even its own natural swimming pool with sea water. Rumour has it that you can walk out to the island from the Peine del Viento when the autumn spring tides are at their lowest.
---