Day 3: Discovering the architecture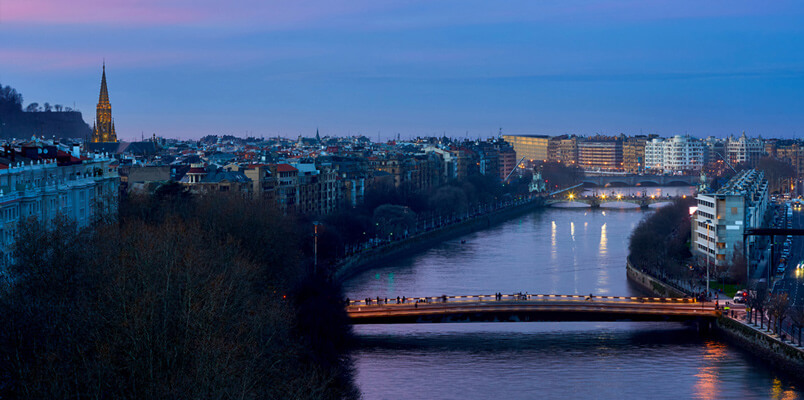 To explore the city's architectural treasures, the tour starts by the sea and follows the course of the River Urumea and its magnificent bridges.
From the first bridge, the Zurriola Bridge, you can see the modern cubes of the Kursaal Auditorium, by Moneo (simulating two rocks stranded in the sand) on the one side and, on the other, a couple of impressive buildings with a typical Belle Époque design, the Victoria Eugenia Theatre and the Maria Cristina Hotel, a five-star hotel.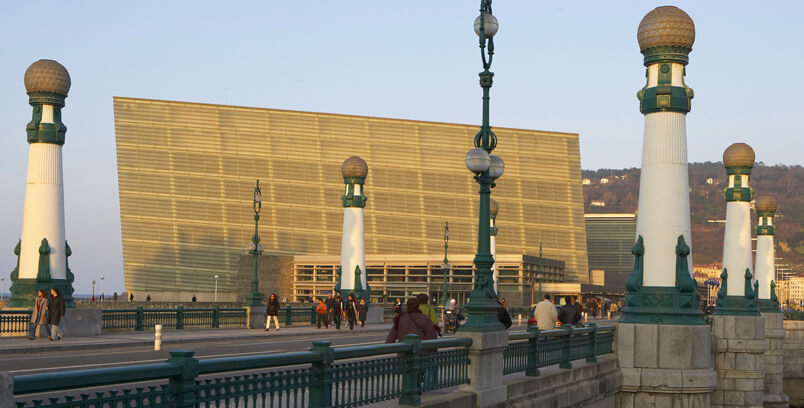 When you arrive at the second bridge, Santa Catalina, you will find 'La Equitativa' (the Equitable), a building in the expressionist-rationalist style, which welcomes you into the Gros district on the left. Continuing along the pleasant Paseo de Francia with its spectacular mansions, you arrive at the Maria Cristina Bridge and the Tabakalera: an old tobacco factory converted into a centre for contemporary culture.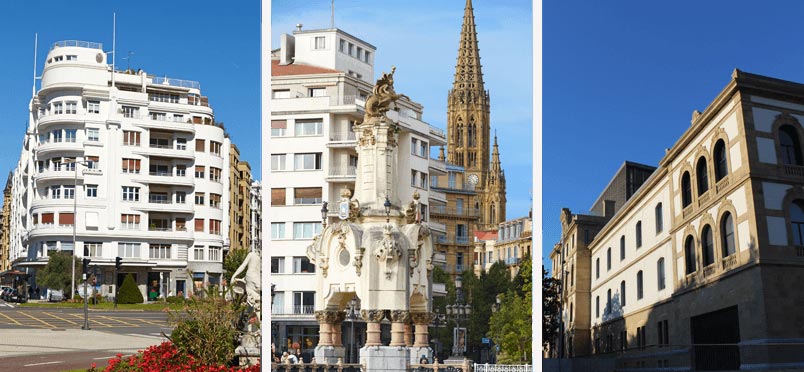 After viewing some of the exhibitions – for free – or enjoying the view from the terrace, we recommend wandering around the 94,640 square metres of the Cristina Enea Park, among its swans and peacocks.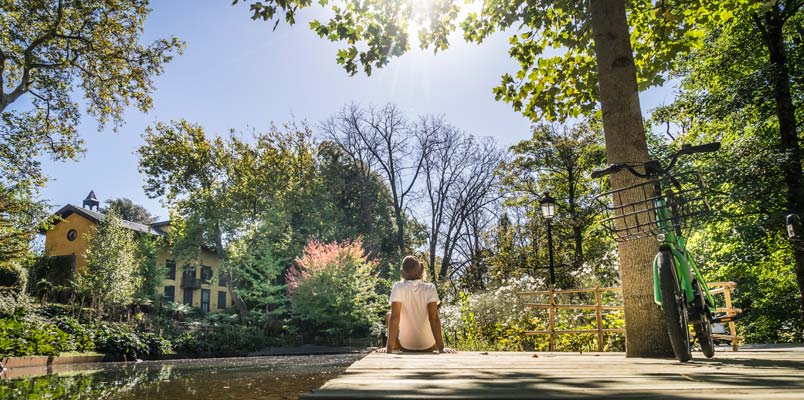 After crossing the Maria Cristina Bridge, in the city centre, you arrive at Plaza Bilbao, the Koldo Mitxelena Library and the Buen Pastor cathedral with its pointed arches, surrounded by numerous terrace cafés to stop off for a bite to eat.
The area around the San Martín Market is ideal for going shopping in chic shops, alternative stores and boutiques that sell big brands.

Local Tip!
Finish the tour in the Yacht Club: a rationalist building emulating a boat moored in the dock. From the jetty that juts slightly into the sea, you can enjoy one of the finest sunsets in San Sebastian.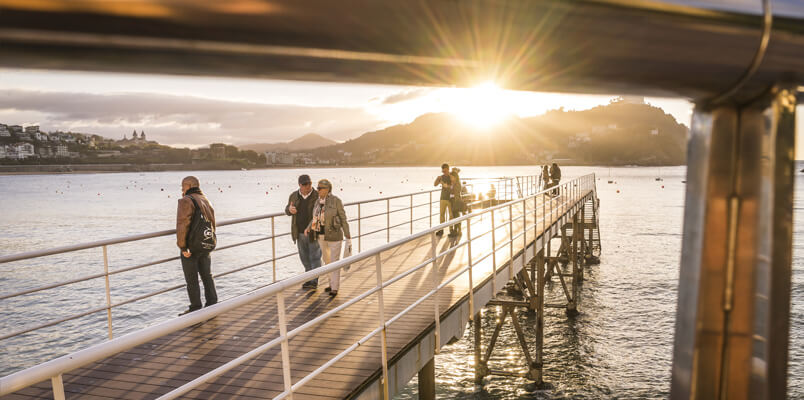 And finally, treat yourself by booking a table in one of the Michelin Star restaurants or in one of the traditional restaurants in the Old Town.
---