What is Donostia Green Destination?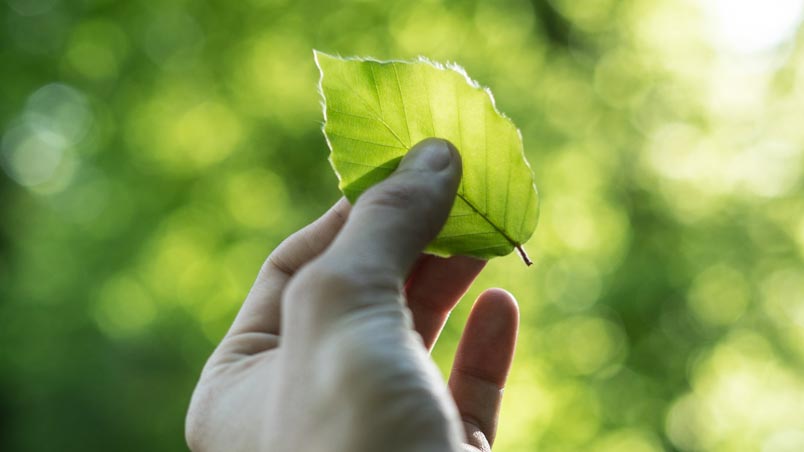 Environmental, social and cultural sustainability
"Donostia Green Destination" has emerged as a symbol that aims to combine, promote and raise the profile of all the environmental, social and cultural sustainability initiatives that are launched in the city.
The aim is to promote a city with more sustainable tourism, and to encourage our visitors to experience the city sustainably and respectfully, by providing them with all kinds of plans, activities, initiatives and practical advice.
This initiative also includes environmental programmes and good practices by public authorities, and internationally recognized certificates.
The "Donostia Green Destination" symbol or logo makes it possible to identify all the sustainable places, activities, services, infrastructure and plans that you'll be able to find on our web site.
Sustainable initiatives launched by Donostia / San Sebastián City Hall

Project aimed at tourist accommodation, focusing on waste prevention and improving its management.
It is promoted by the City Council Department of the Environment in collaboration with Donostia San Sebastián Turismoa and the Basque Government.

Project whose aim is to tackle food waste in various sectors of the city by adopting simple feasible practices. It is promoted by the City Council Department of the Environment in collaboration with Donostia San Sebastián Turismoa and the Basque Government.


In the year 2000 work began to define an Environmental Management System for the comprehensive management of the beaches in San Sebastián with the final aim of ensuring that all the procedures and operations carried out on these would meet strict environmental criteria and that any impact that might result from these would be reduced as far as possible.
Responsible tourism tries to minimise its negative effects on the ecosystem, economy, society and culture of tourist destinations, and aims to turn this into a sector that has a positive impact on the lives of the local population and their surroundings. Tourist guides have the extremely important task of boosting the local economy while protecting the planet and its heritage, and valuing our hosts and their culture...
Internationally-recognised ecological or environmental certificates
Ecological or environmental certification is a certificate provided by an assessment body that certifies that certain products, services, processes, or management systems have been carried out in an environmentally-friendly way, and if applicable, in accordance with the respective environmental standards.
These certificates, not only help to improve environmental performance, but also make it possible to show the key players (customers, the local community, employees, suppliers, shareholders, etc.) that tourism services meet the environmental requirements specified by each of these certificates.
The most commonly used environmental certificates in the tourism sector, all of which are voluntary, are the following:
Through the use of strict criteria focusing on the most important environmental effects caused by services, it is guaranteed that tourist accommodation certified by the EU Eco-label appear among the very best on the market as far as their environmental performance is concerned. To be precise, the label guarantees the following:
Optimised environmental management of tourist accommodation.
Reduced CO2 emissions and energy consumption.
Reduced water consumption.
Reduced use of chemical substances.
Reduced waste production and optimised waste management.
Reduced transport emissions.
Limited food waste.
SThis is a certificate based on sustainability principles so that as well as environmental criteria, it also includes economic and socio-cultural aspects related to the local community where the hotel is located.
Through this certificate work is being carried out to adapt tourism to meet the 17 Sustainable Development Goals (SDG), in accordance with the analysis and indicators of the UNWTO, the Global Compact, the EU indicators and the Global Sustainable Tourism Council (GSTC) criteria.
Environmental management certificates, that can be introduced in any company or organisation regardless of its size and activity sector, such as:
EMAS Regulation:


The European EMAS ("Eco-Management and Audit Scheme") Regulation consists of an Eco-management and Audit scheme that is applicable to any company in the EU. This regulation includes a series of good practices and specific indicators for the tourism sector.

ISO 14001:


The ISO 14001 -Environmental Management Systems (SGA) certificate is an international standard based on the methodology of the PDCA (Plan - Do - Check - Act) cycle whose aim is to protect the environment through the management of the environmental risks associated with the activity being carried out.
Other local sustainable initiatives

Climate change
The city of San Sebastián has spent over a decade measuring its emissions, and planning and implementing specific measures to reduce greenhouse gas emissions in order to adapt to meet the main impacts of climate change.
Klima DSS 2050: San Sebastián has developed a local climate change strategy that enables us to get citizens to feel a connection to this huge challenge so that we can face up to it collectively, by taking advantage of the opportunity to also solve other environmental and urban social problems.
Urban Klima 2050: Initiative considered to be the largest climate change project in the Basque Country for the next few years. The consortium of companies that are carrying out this important project groups together more than 20 organizations that are working in coordinated fashion to achieve the aims that have been set.

Sustainable mobility
Various projects in support of a cleaner city, by reducing pollution:
Dbus: Municipal bus company. It constantly works to provide an environmentally-friendly quality service, to contribute to the sustainability of our surroundings.
Route 25 / Donostiako Itzulia: 25 cyclable km.
Bike lanes: More than 80 KM of bike lanes all over the city to discover it and move around sustainably.

Responsible consumption and waste
Donostiatruk: Second-hand market that is organised in the Plaza Easo on the third Saturday in each month, in order to encourage the philosophy and practice of reuse and waste prevention.
Waste collection: Municipal project to reduce food waste in different sectors.

Cristina Enea Foundation
The Cristina Enea Foundation aims to enhance global sustainability based on education and raising local awareness through training courses, teaching resources and awareness-raising actions.

Food strategy