Practical information
San Sebastián is a city open to the sea and sheltered by mounts Igeldo, Urgull and Ulía

The most recognisable city snapshot features the beaches of Ondarreta and the Concha, with Santa Clara Island nestling in the centre of the bay. The city's third beach, the Zurriola, lying alongside and beyond the Kursaal Congress Centre, is famous worldwide for its excellent surfing.
San Sebastián is the administrative capital of Gipuzkoa, one of the three provinces making up the Basque Autonomous Community. It lies to the north-east of the Iberian Peninsula, 30 kilometres from the border with France. The cross-border region running from San Sebastián to Bayonne represents an important hub of social, economic and tourist development in the south-west of the European Union (EU).
Currency
Euro, commonly used throughout the European Union.
Language
Basque and Spanish. Try greeting people with "kaixo" and "agur". You will find other simple handy terms in our dictionary. Aníma zaitez! Give it a go!
Climate
Warm climate, characterised by mild temperatures, high humidity, frequent clouds and regular rain spells all year-round.
Time zone
GMT + 1 (Paris).
Electric network
In San Sebastián, the common voltage is 230 V. The frequency is 50 Hz. Plugs and sockets are type F.
Water
Tap water is high-quality and drinkable.
Telephone - Use of mobile phones
There are no roaming charges in the European Union. If you have a SIM card from a member state of the EU, you will be able to use your phone with no additional charges for calls, texts or internet use in any other member state.
Wifi
No password in the majority of establishments and meeting venues. Available outdoors in gardens, streets, markets, squares and bus stops. (Map of the free municipal Wi-Fi areas).
Banks and cash
More than 180 bank branches are open on midweek mornings. There is an extensive network of 24-hour cash machines, meaning you can take money out whenever you like.
Bureau de change
Bureau de change Navinet (C/Narrika, 12). Open from 10:00 to 22:00, Monday to Sunday (exchange only available for U.S. dollars and British pounds).
Taxis
Taxis usually allow clients to pay with a bank card; however, we suggest asking before getting in.
Tourist tax
There is no tourist tax.
San Sebastián (Donostia in Basque) is a medium-sized cosmopolitan city (186,700 inhabitants). It is renowned for its cuisine, award-winning urban beaches and Parisian-inspired architecture. The city is well prepared to welcome demanding visitors who want it all: high-quality services, unique spaces, memorable experiences and a full range of cultural and leisure opportunities.
+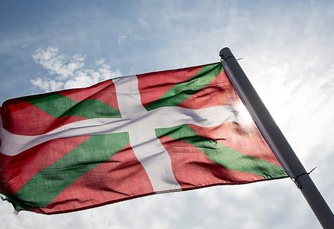 Basque Language
{jcomments on}