Restaurants with Repsol Suns in Donostia
In San Sebastian, 14 restaurants with a total of 23 Repsol Suns await you, two of them with the highest award. The Akelarre and Arzak restaurants have three Repsol Suns each, and the Kofradia restaurant has been awarded a Sustainable Sun for its commitment to energy management and the use and promotion of proximity and use.
Do you know of any city as illuminated by the Repsol Suns as San Sebastian? For two consecutive years, we have hosted the Soles Repsol gala, where awards are presented to the restaurants awarded with this distinction. In the city alone, we have a total of 14 restaurants awarded with the Sol Repsol. In fact, one of them, the Kofradia restaurant, has been awarded a Sustainable Sun.
Donostia has some of the best restaurants on the gastronomic scene, as in addition to the exclusive Michelin Stars, the following establishments have also been awarded Repsol Suns: Akelarre, Arzak, Kokotxa, Mirador de Ulía, Amelia by Paulo Airaudo or Eme Be Garrote, among others.
3 Repsol Suns
Akelarre restaurant
Pedro Subijana is one of the most emblematic icons of our cuisine, the driving force behind the New Basque Cuisine, in his vantage point overlooking the Bay of Biscay. He delights with modern, signature Basque cuisine.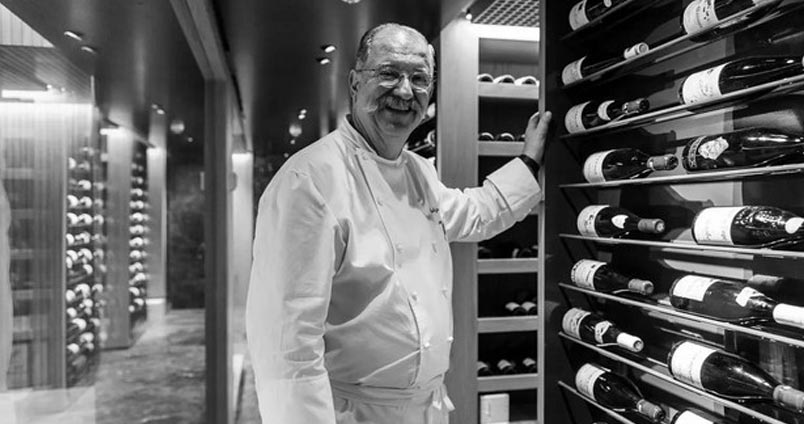 Pedro Subijana en su bodega
Arzak restaurant
A culinary institution of our cuisine that is not weighed down by the passing of the years and that is always in constant evolution and never ceases to surprise with the creation of imaginative dishes, based on a cuisine with its own identity, Basque, contemporary and based on research, all from the hand of his alma mater Juan Mari and his daughter Elena Arzak, supported by a great team that make the Arzak experience a gastronomic experience. A luxury.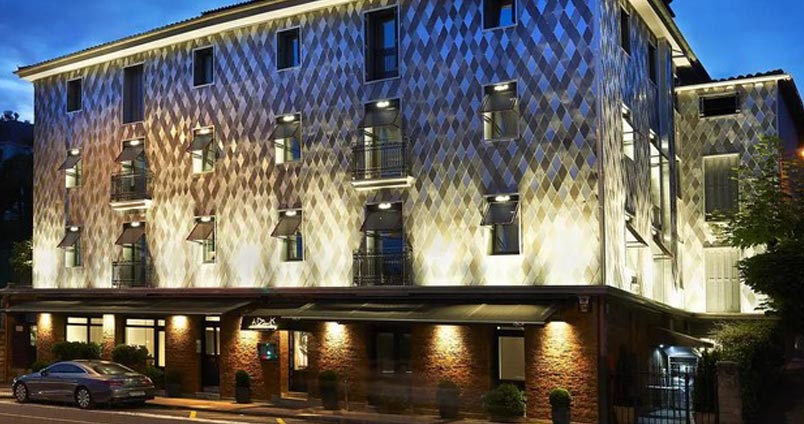 Exterior Restaurante Arzak
2 Repsol Suns
Amelia by Paulo Airaudo restaurant
Chef Paulo Airaudo's Amelia restaurant is located in front of La Concha Bay, in the Villa Favorita hotel. It is an intimate restaurant where you will find a sophisticated tasting menu with seasonal products prepared with the most advanced culinary techniques.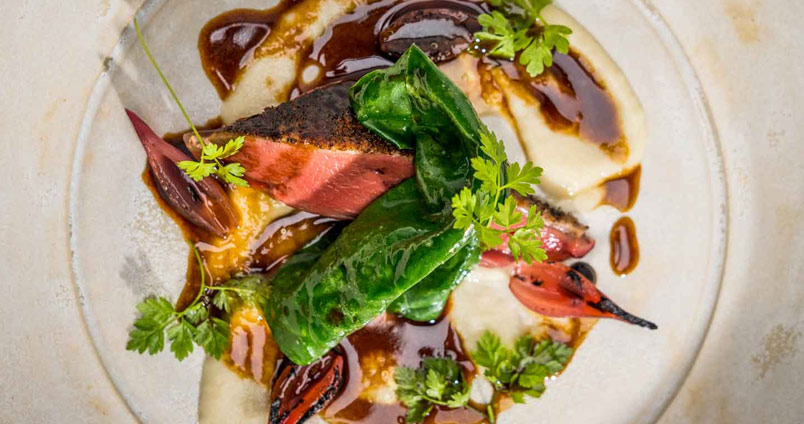 Amelia by Paulo Airaudo
Casa Urola restaurants
Founded in 1956 in the heart of the Old Part of San Sebastian. Pablo Loureiro pampers and cooks seasonal produce like few others, dishes full of flavour, with a great base of updated traditional cuisine, both at the bar and in the restaurant. Grilled dishes are the restaurant's hallmark.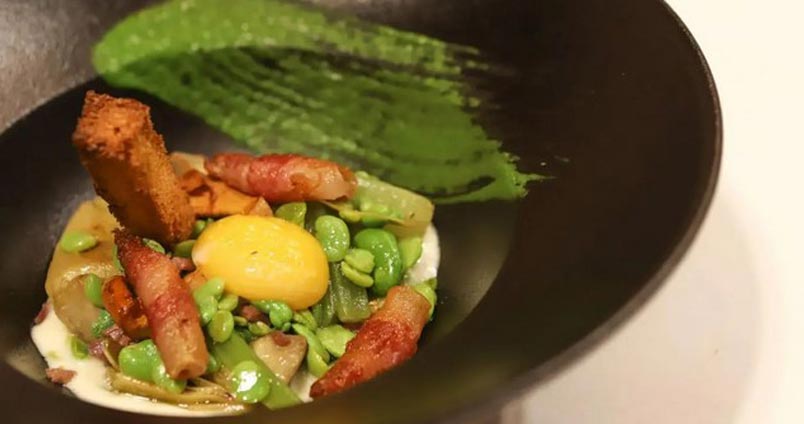 Casa Urola
Kokotxa restaurant
Dani López continues to delight with his cuisine open to the world, especially to distant Japan, but without forgetting Basque tastes, products and roots, with a great personality and category. Great wine cellar.
Restaurante Kokotxa
Mirador de Ulía restaurant
In a wonderful setting, with Donostia at his feet, Rubén Trincado captivates with his innovative cuisine without complexes, a cuisine with Basque roots that broadens its horizons with surprising proposals that catch and please.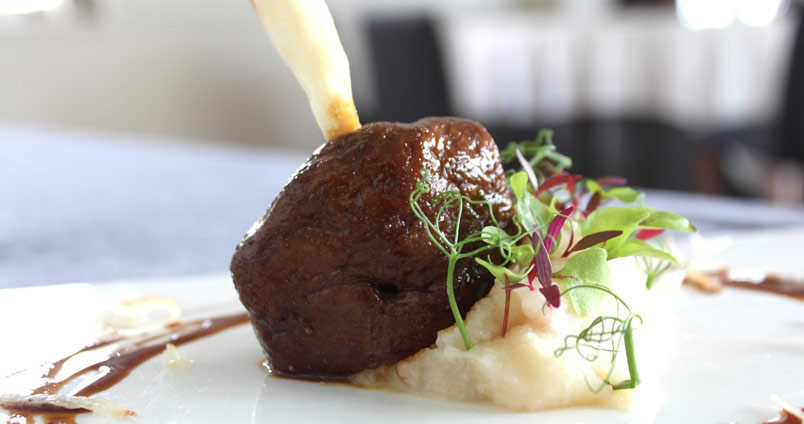 Mirador de Ulia Restaurant
Rekondo restaurant
At the Rekondo Restaurant, located at the foot of Mount Igeldo, they opt for traditional products, the key to good cuisine. In addition, they have a prestigious winery recognized by the Wine Spectator wine magazine and the French magazine La Vine Review as one of the best wineries in the world.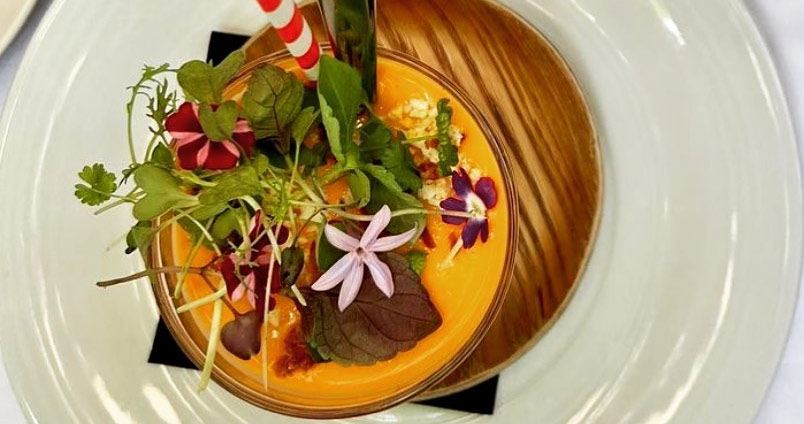 Rekondo restaurant
1 Sun Repsol
Astelena 1997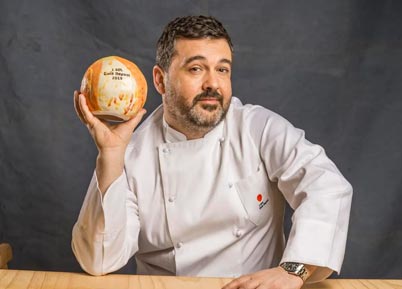 Galerna Jan-Edan
Narru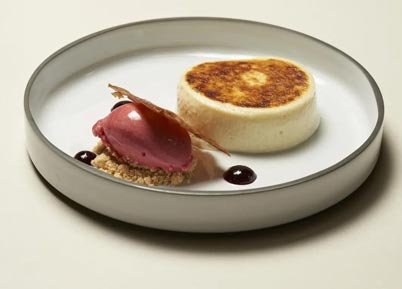 Zelai Txiki
Espacio Oteiza - Akelarre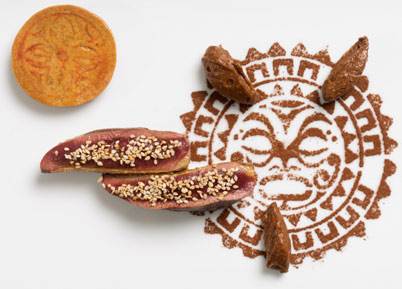 Ganbara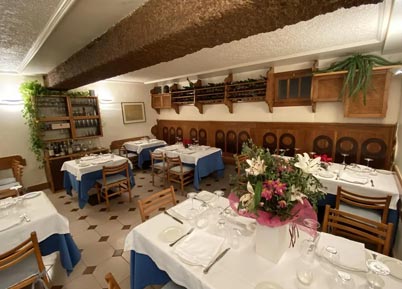 Zazpi STM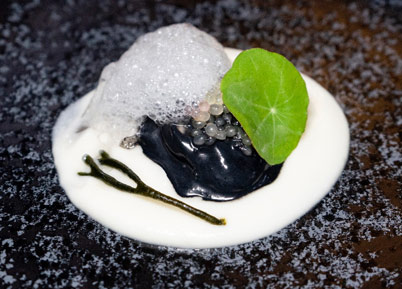 Kofradia (sol sostenible)