Rationalism
CLUB NÁUTICO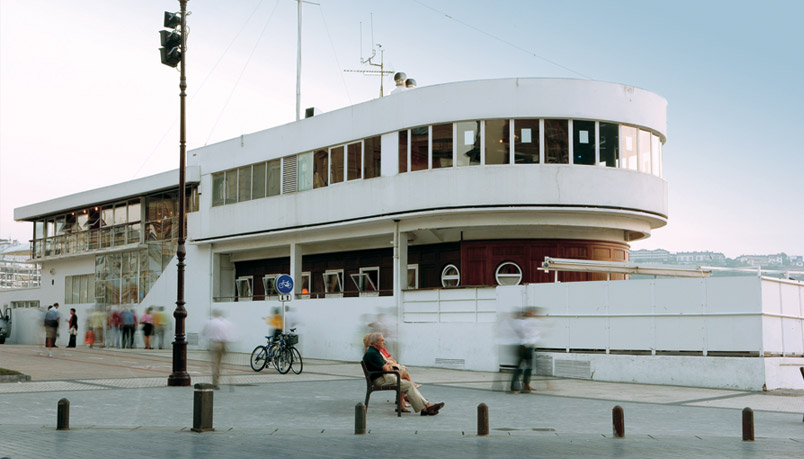 The Real Club Náutico de San Sebastián
Audioguide
REAL CLUB NAÚTICO
The Real Club Náutico de San Sebastián is a building in rationalist style built to look like a moored ship. It was built in 1929 by the architects José Manuel Aizpurua and Joaquín Labayen.
It is also the most important Spanish example of Modern Architecture and was recently declared "Site of Cultural Interest" in the "Monument" category. Alongside the building is a newly revamped public area with a jetty and terrace.
LA EQUITATIVA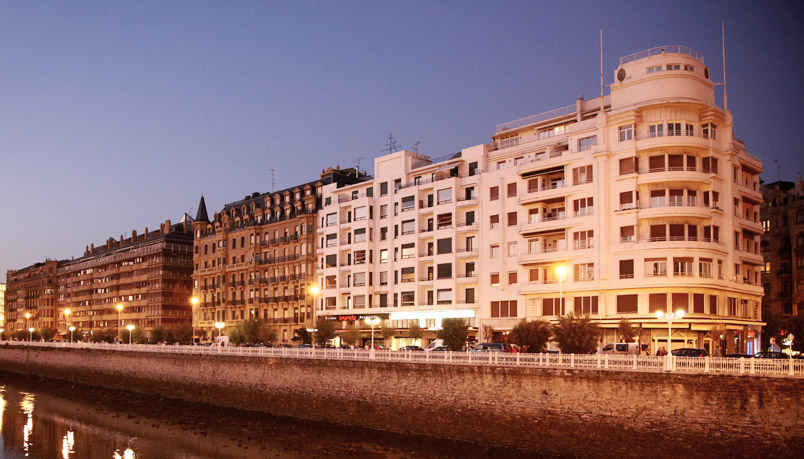 La Equitativa building

Building in the expressionist variation of the rationalist style standing in a privileged spot at the entrance to the district of Gros from Santa Catalina Bridge. The name of the building, "La Equitativa", comes from the insurance company that once had its main offices here (a plaque can still be seen at the entrance).
---