Cider houses, txooootx!
Cider houses in San Sebastian and Astigarraga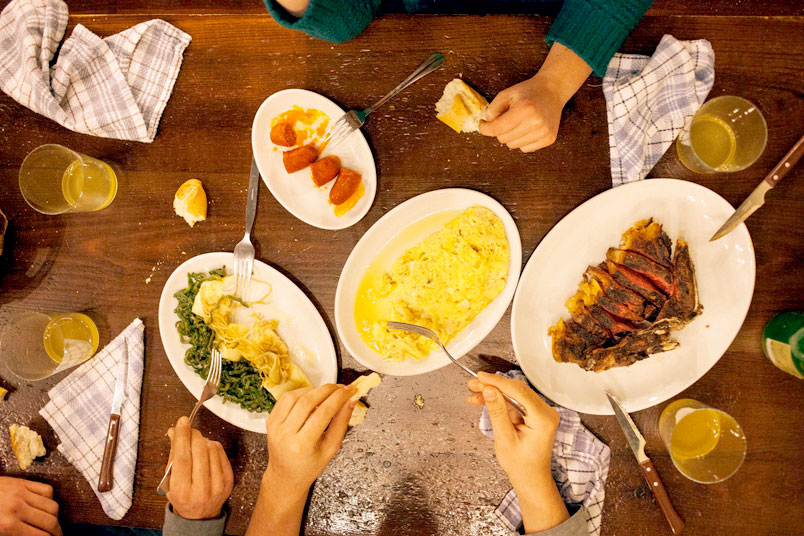 Txotx!
CIDER HOUSES... TXOTX!
A region so well known for its food just has to have the perfect accompaniment to wash down a meal. Cider is one of the locally-produced beverages par excellence: it is a seasonal produce made with the fruit of our apple trees using traditional methods.
The cider houses are mainly found in the north-east of the province of Gipuzkoa; and more specifically in the towns of Astigarraga, Hernani, Urnieta and Usurbil. Although today most cider houses are heated and food is eaten sitting on benches at long tables (sharing tables with other people is the norm), there are still a number of places you'd be wise to visit with warm clothes and prepared to eat standing up, in the traditional way.
The cider season runs from the second fortnight in January until the end of April (although bottled cider is available all year round). Traditionally, the cider houses would offer allow buyers to taste cider from the different barrels, or kupelas, before choosing the one they liked best. To fend off the effects of drinking on an empty stomach, clients would bring along terracotta dishes containing some kind of prepared food, plus beef rib chops (txuleta) to barbecue at the cider house itself. Hence the origin of today's txotx ritual and the cider house menu: salt cod in an omelette or fried with green peppers, and a charcoal-grilled beef rib chop, with Idiazabal cheese, quince jelly and walnuts for dessert; all washed down with the cider taken in on the numerous trips to the kupelas to the cry of txotx!
THE APPLE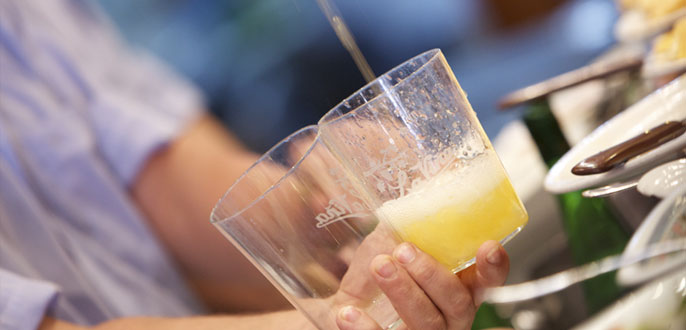 Cider, or sagardoa in Basque, is made from fermented apple juice prepared in the traditional way, with no added sugar and no other carbonic gas than that produced in the process itself (i.e. no added gas). The result is a flavour somewhere between sweet and sour with an alcohol content of 4.5º+.
Proof exists to the effect that the Basques have been familiar with both apples and cider since time immemorial. However, cider-production had almost disappeared from all of the Basque regions, with the exception of Gipuzkoa, where the cider house phenomenon and drinking cider had gathered new strength in the 80s.
Cider has been made (for centuries) in the local farmhouses for their own personal consumption. The first step is to collect the apples when they mature and drop off the trees. After washing and selection, the apples are crushed and the resulting paste is left to macerate for a time. The paste is then transferred to the press or tolare to extract the must, which is then poured into wooden barrels, or kupelas. After roughly 3 months' fermentation, the cider is ready to drink.