San Sebastián in a day or more
San Sebastian is a small city but it hides a handful of corners that you should not miss. It would be a pity if you left the city without having seen at least the 10 most beautiful places in the city that we have compiled for you in "What to see in San Sebastian".
To make your visit easier, we have created a group of tours of the city, with which you can walk through our streets and get to know the essence of San Sebastian. If you only have one day, we recommend that you follow this route through the old part, the port and Mount Urgull, you will surely like it so much that you will be looking forward to returning soon.
If you have one day more, you can not miss your walk along the coast of San Sebastian. La Concha Bay is our greatest treasure. Take a quiet walk from the old part to the Ondarreta Beach and go up to Mount Igeldo to get the best pictures of San Sebastian.
A third day in San Sebastian will allow you to discover the architecture of this wonderful city. An architecture that goes from the Belle Epoque to buildings as modern as the Kursaal.
And if you have a whole week, we recommend you do not miss visiting the Villages near San Sebastian. You can discover wonderful coastal towns such as Hondarribia or go hiking in any of our mountains.
---
Day 1: Treasures in the Old Town
City walls, cannons and fortresses guard San Sebastian's most precious treasures: pintxos (tapas)
In the morning, climb up Mount Urgull in the very heart of the city to enjoy the only place in San Sebastian where you can see all three beaches, observing the remains of the city wall and cannons that bear witness to the city's military past.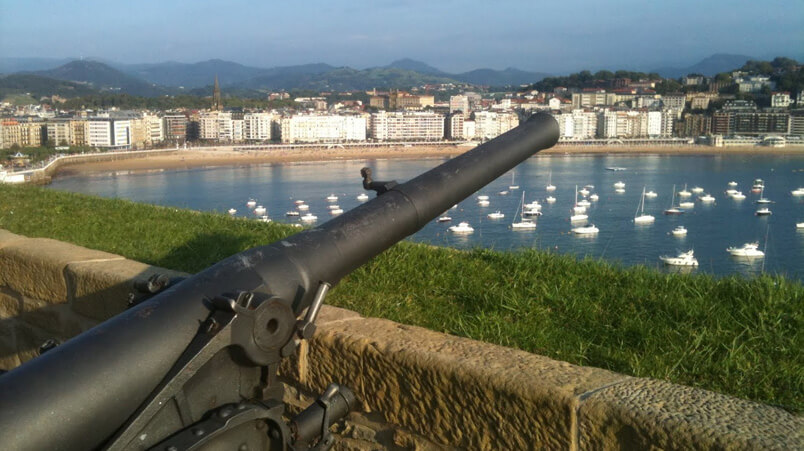 Photo:Sisters & the City
To complete the historical tour, you can visit La Mota Castle, and History House or the English Cemetery.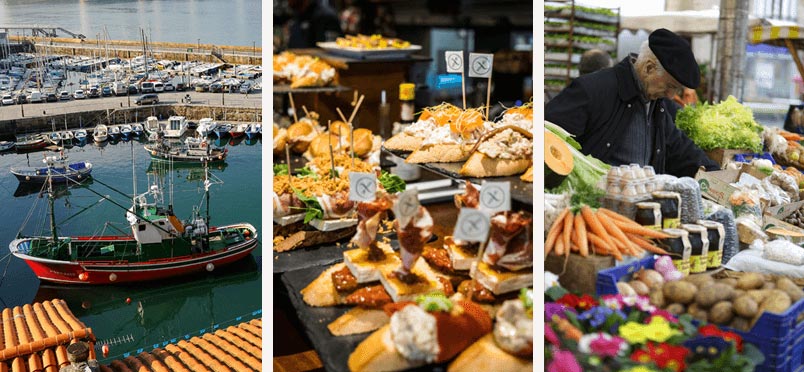 At midday, go down to the port and stroll around the Old Town, sampling its famous pintxos, miniature culinary delights, and markets such as La Bretxa Market.
Local Tip!
Go to the Plaza de la Constitución, in the centre of the Old Town, to find out why its balconies are numbered.
After lunch, there is nothing better than having a coffee on one of the terrace cafés in Plaza Zuloaga, where the San Telmo Museum safely guards the secrets of the Basque culture.

In the afternoon, go on a stroll around the romantic area, towards La Concha Beach with its iconic railings, to enjoy an unforgettable sunset.

And to round off the day nicely, look for a restaurant with a view of the sea for dinner. It's not hard in a city with three beaches!
---