San Sebastián in a day or more
---
Day 1: Treasures in the Old Town
City walls, cannons and fortresses guard San Sebastian's most precious treasures: pintxos (tapas)
In the morning, climb up Mount Urgull in the very heart of the city to enjoy the only place in San Sebastian where you can see all three beaches, observing the remains of the city wall and cannons that bear witness to the city's military past.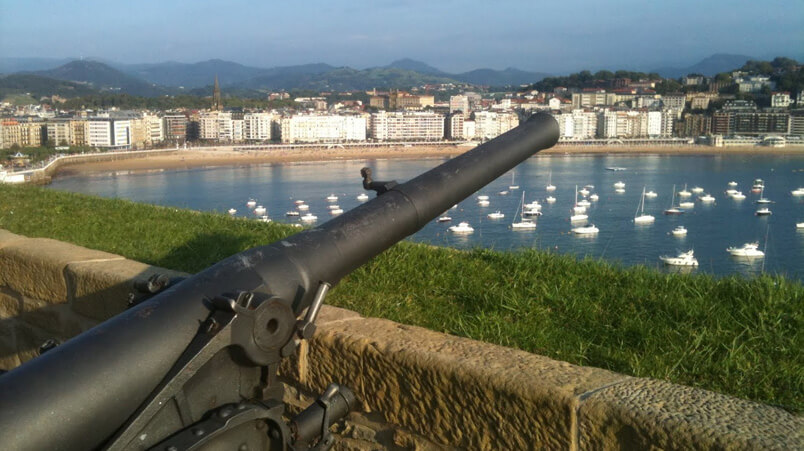 Photo:Sisters & the City
To complete the historical tour, you can visit La Mota Castle, and History House or the English Cemetery.
At midday, go down to the port and stroll around the Old Town, sampling its famous pintxos, miniature culinary delights, and markets such as La Bretxa Market.
Local Tip!
Go to the Plaza de la Constitución, in the centre of the Old Town, to find out why its balconies are numbered.
After lunch, there is nothing better than having a coffee on one of the terrace cafés in Plaza Zuloaga, where the San Telmo Museum safely guards the secrets of the Basque culture.

In the afternoon, go on a stroll around the romantic area, towards La Concha Beach with its iconic railings, to enjoy an unforgettable sunset.

And to round off the day nicely, look for a restaurant with a view of the sea for dinner. It's not hard in a city with three beaches!
---