How to get around & where to park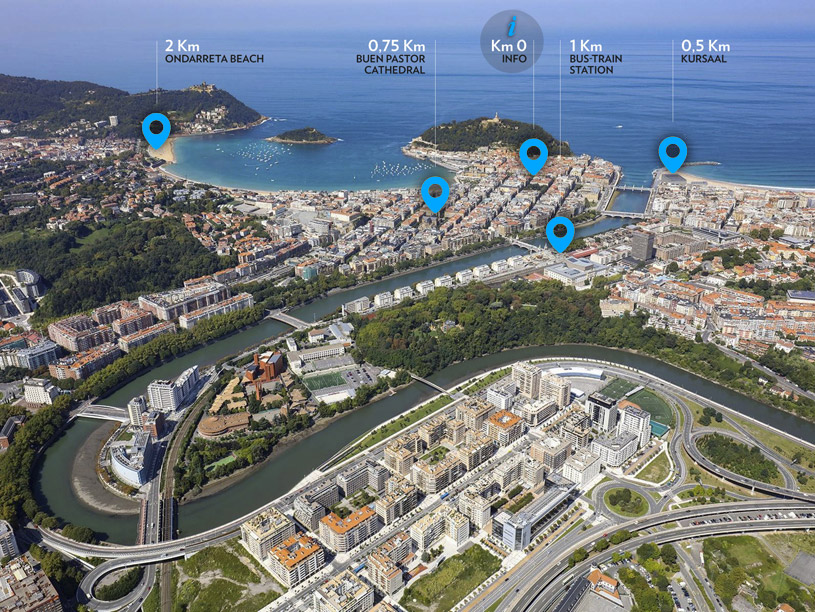 San Sebastián is user-friendly; it is easy to get around using the public transport services that connect the different parts of the city.
Tourist Card
Don't think twice... get yourself one!
Because the TouristCard is the master key to the city.
Because the TouristCard marks the difference between visiting or getting to know San Sebastián and Gipuzkoa.
Because you can use the TouristCard on public transport, and it offers you excellent discounts in museums, restaurants and shops
Public transport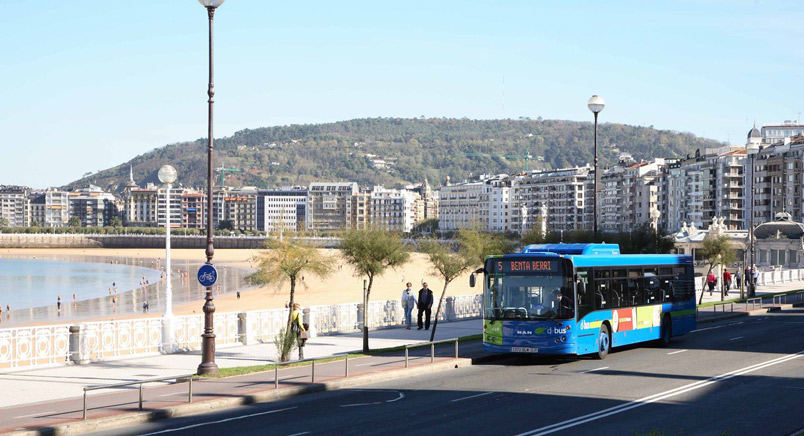 Photo: dbus
San Sebastián has a large bus fleet run by the company Dbus for fast and easy travel from one end of the city to the other. You can pay directly at the bus with your credit card. Take a look at the different lines on the Dbus website.
Taxis
San Sebastián has a large and modern fleet of taxis available 24hrs a day. The rates are official and they operate with a taxi meter. In San Sebastián, unlike in other cities, taxis do not normally stop when hailed in the street. The best idea is to head for a taxi rank or phone for one:
Car parks
In San Sebastián you can leave your car in one of the more than 6,000 parking places found in different parts of the city.

Underground pay parkings all around the town

Park and Ride free car parks with bus connection to the city centre.

You can park on the street but only on TAO / OTA blue areas where parking is limited by time.
RECOVERY OF VEHICLES FROM THE MUNICIPAL POUND
The municipal tow truck is authorised to remove a vehicle and take it to the municipal pound in the event of illegal parking, security concerns or the commitment of any other type of infraction (lack of documentation, drink driving, judicial order, traffic accidents, incorrect documentation etc.)
In general, it is possible to go to the pound directly and get the vehicle back on the spot, after having paid the appropriate fee (it is possible to pay in cash or by card). In some circumstances, depending on the infraction that has been committed, it is necessary to go to the Guardia Municipal [municipal police] first to ask them for permission to collect the vehicle.
Car rental
Rental of cars with a driver:
---