On wheels
Bicycle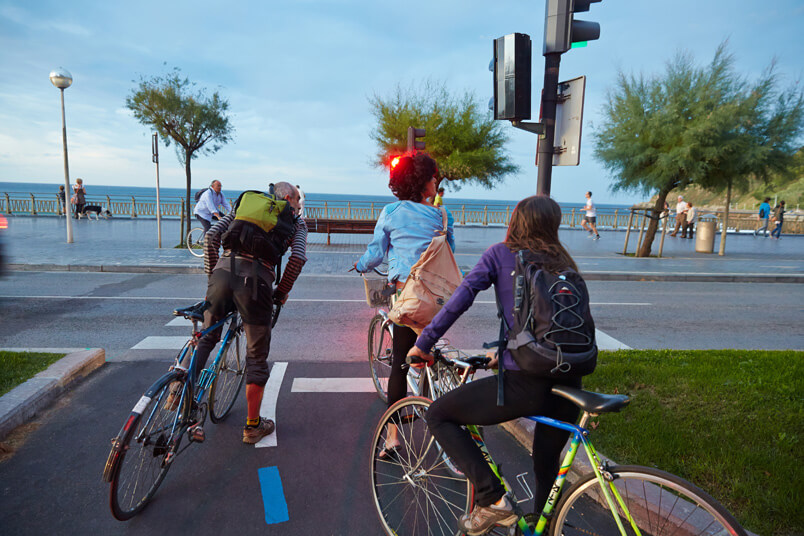 San Sebastián is a perfect city for exploring by bicycle. The city's network of bidegorris (designated bicycle lanes) extends across a total length of almost 80km and this, combined with the almost entirely level terrain, makes it possible to get around the city safely and comfortably while taking in some unbeatable views.
In recent years, bicycle usage in the city has really gained strength and there is now a plethora of services to accommodate this sporting activity, including bicycle hire, cycling associations, shops and much more.
Roller-skating & Skate-boarding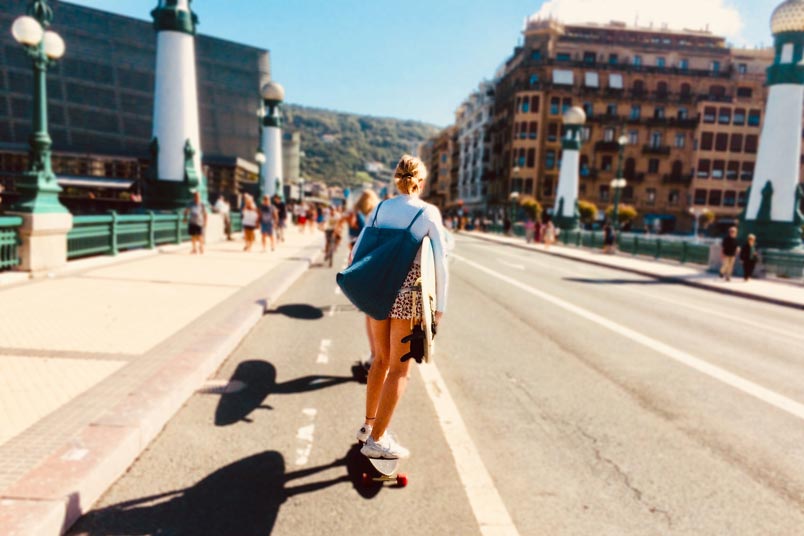 Roller-skating: roller-skating is attracting increasing numbers of adepts in San Sebastián. Several associations organise group outings for different levels.
Skate-boarding: There are three municipal skate parks in the city. The most accessible is located to the rear of the Anoeta Stadium. There are another two, better equipped, but further from the city centre in Pagola and Txaparrene.
---