Bicycle Routes
Oil up your bicycle chain and discover San Sebastián and its surroundings by bicycle
San Sebastián and its surrounding area are linked by bicycle lanes and vías verdes (greenways) which facilitate sporting activities and allow cyclists to enjoy a safe and pleasant bicycle outing.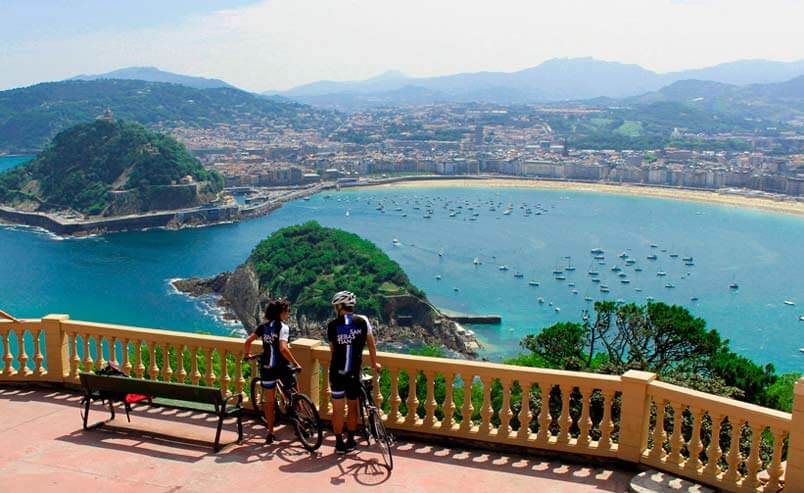 The network of bidegorris (bicycle lanes) in Donostia extends across 30km and is worthy of the Netherlands themselves. So, if pedalling is your thing, allow us to suggest three different routes which will enable you to discover Donostia and its different neighbourhoods without having to step off your bicycle: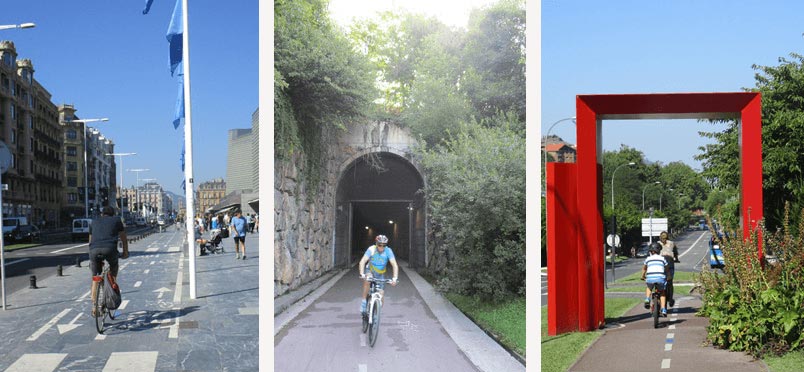 Fotos: Kalapie
If you would like to learn more about connections between Donostia and neighbouring towns or about greenways such as those in Bidasoa, Oiartzun, Leitzaran or the Urola Valley, check out Gipuzkoa's network of bidegorris.
Greenways and Intercity Cycling Routes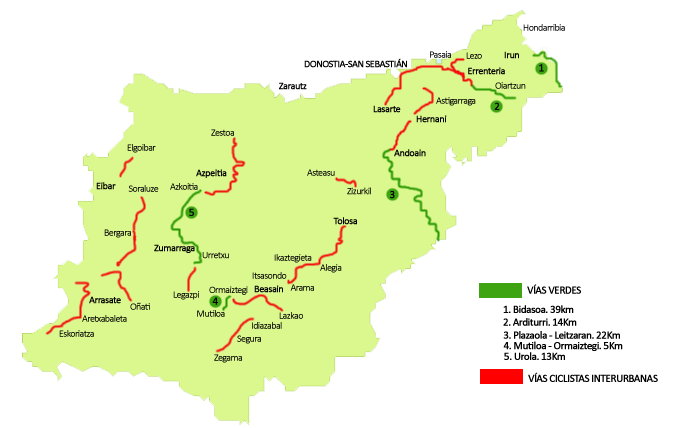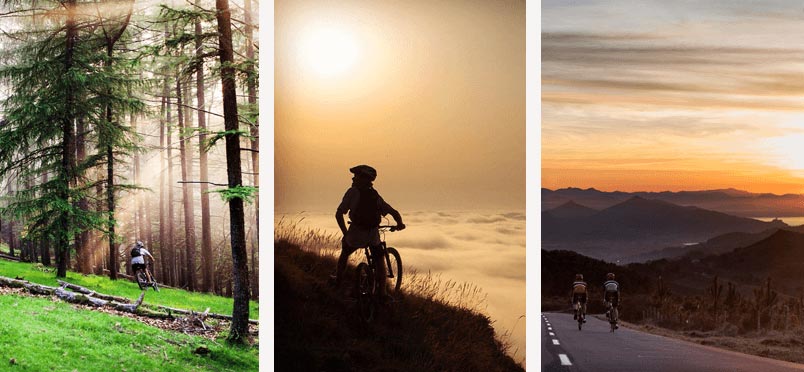 Fotos: Kili
If you would rather embark on a cycling adventure which has been tailor-made for you, Kili can suggest coastal routes for all levels plus mountain routes where you can stretch yourself. Experience cycling in its purest state, in the company of a professional, multilingual guide.