Running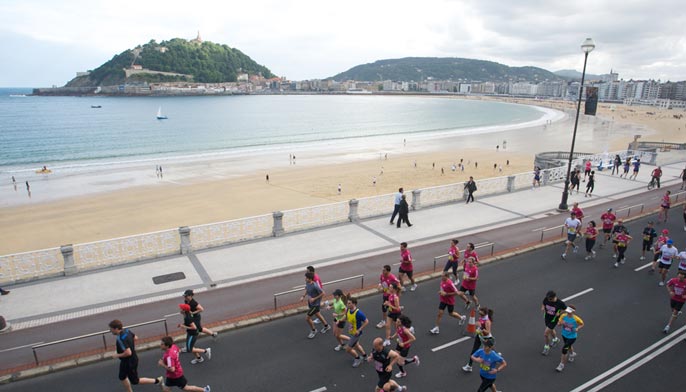 Runners in La Concha promenade

San Sebastián is a city made for running. Added to its endless seaside promenades are the countless pedestrian areas, away from the noise of traffic, which make this a perfect city for the sport. It is an ideal setting for outdoor running enthusiasts. A sustainable city where you can combine sport and exercise with the beauty of places like the Concha, the Peine del Viento and the riverside pedestrian walkways.
In San Sebastián running is hugely popular and the numerous locals and visitors who do the sport can enjoy the many races organised in the city throughout the year. The level of participation in these races is usually very high, and in the better known events many people come from places other than the Basque Country to enjoy the enormously healthy activity.
The most popular races in San Sebastián
The "Clásica"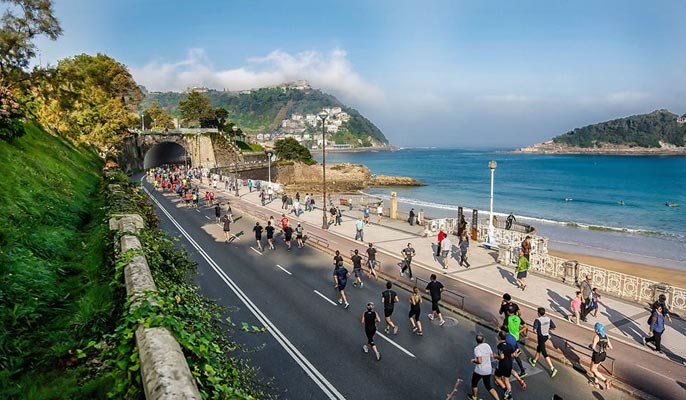 La Clásica of San Sebastián
The "Clásica", 15 km: October. This one of the essential dates on the sporting calendar for running enthusiasts. Every year, more than 5,000 participants register for this competition that makes its way through the most beautiful parts of San Sebastián.
Behobia - San Sebastián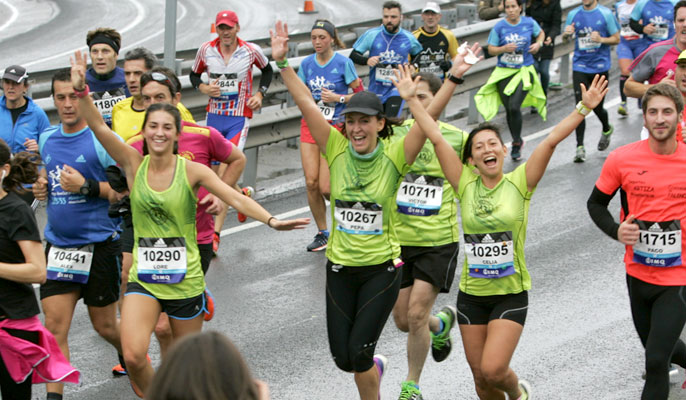 Behobia - San Sebastián
Behobia – San Sebastián. November. 25,000 runners run annually in one of the most exciting popular races in Europe, with a tradition dating back half a century. A course of 20 km lined by thousands of "animators" with a spectacular run-up to the finishing line in the centre of San Sebastián.
Marathon of San Sebastián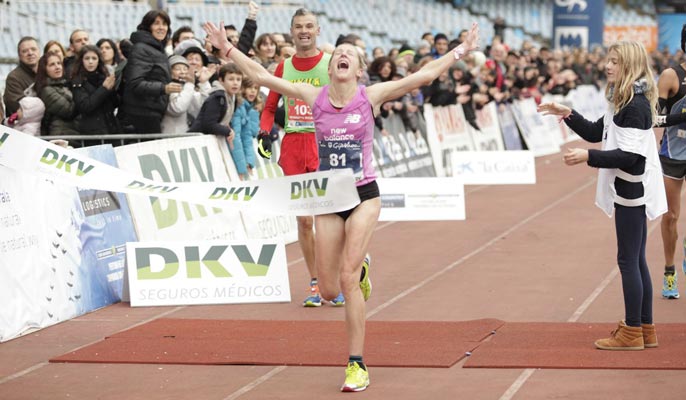 Marathon

The DKV Marathon: November. Almost 5,000 people participate in this sea-level urban marathon that makes its way through the centre of one of the most beautiful capitals in the world.
Other Races
G.P. nocturno La Caixa Carrera contra el sol
Cross Amstel 3 Playas
---