Running a marathon is also for girls!
Sport city
2019 Nov 24
This weekend Donostia hosted the 42nd edition of the Zurich Donostia Maratoia, a very demanding event that attracted more than 8000 runners to take part in the 42 kilometre event, all through the city!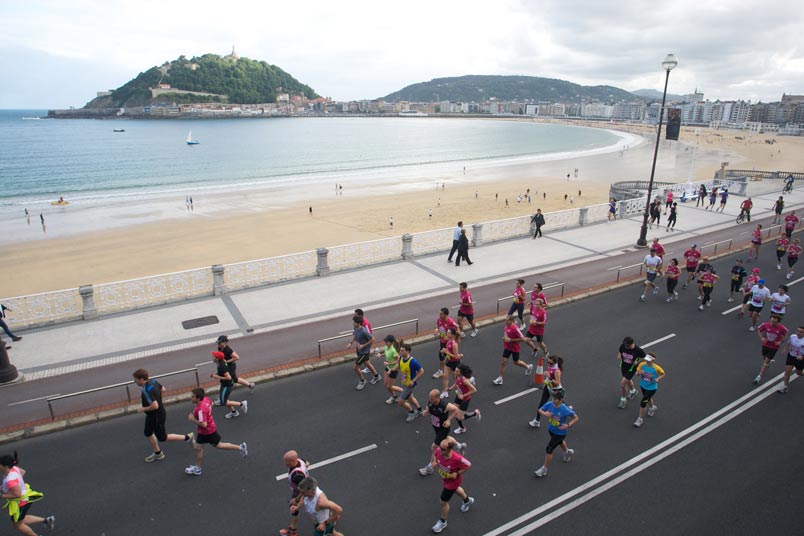 In addition, this year, the marathon has joined forces with the 50/50/25 Challenge, along with the Behobia-San Sebastián and Donostia-San Sebastián Turismoa, which seeks to promote women's sport and achieve parity in the participation of both sexes by 2025. A challenge we're sure to achieve!
Within this initiative, we have been closely following the activity of the 6 women participants in this year's challenge: Olimpia Corpuera, Carmen Martin, Miri Perez, Ane Alberdi, Elisabet Milan and María Rodríguez, all of whom we met on Saturday at the Velódromo, where we were able to chat with them for a while during the welcome party at Zurich Donostia Maratoia.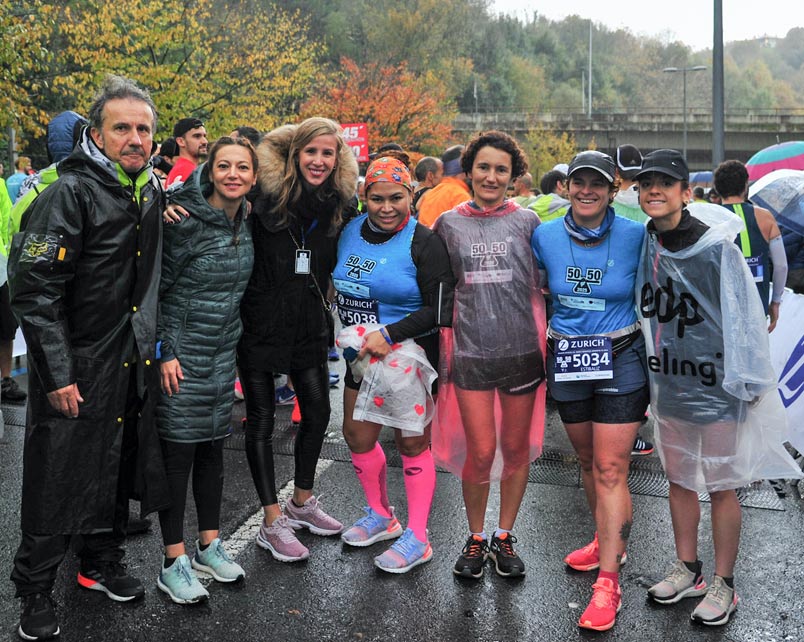 Photo: Zurich Maratón Donostia / San Sebastián
According to what they told us, the key to committing to a contest of this magnitude (for some of them it was their first marathon), was to be advised and "supervised" by the trainer, Franc Beneyto, who guided them when it came to scheduling training sessions, runs, etc.
The city itself was, of course, another of the motivating factors for the marathon, as some of them did not know Donostia and participating in this type of event allowed them to travel, get to know the most interesting points and see San Sebastian from a unique viewpoint!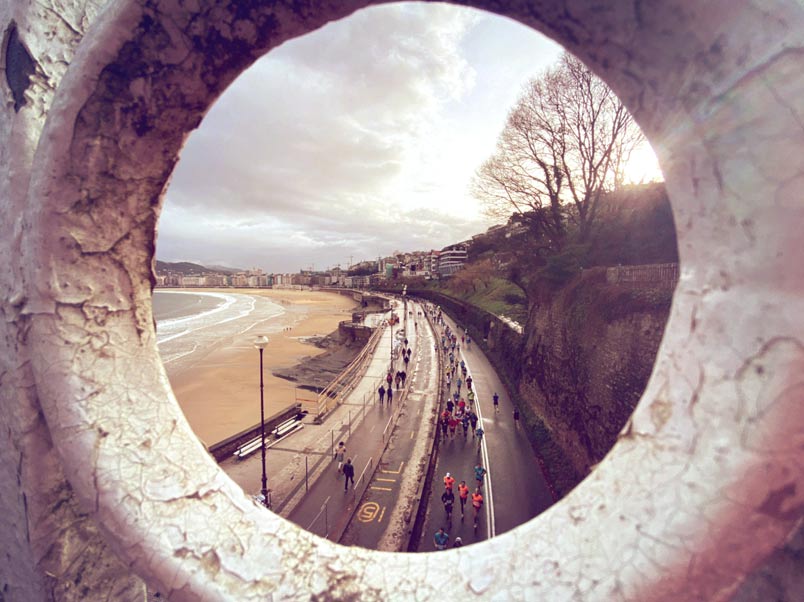 To be sure, just a few hours before the event, all the runners were looking at the sky, hoping that the weather would improve and allow them to enjoy the marathon that they had been preparing for, for so many months.
To finish the 42 kilometres with a good feeling, to arrive at the finish line with a smile and to realise that all the effort and time devoted to the race had paid off was the common goal of the runners.
The Zurich Donostia Maratoia also turned out to be a special test for some, in the case of Miri Perez, it was a return to the track after almost a year without racing. She had a tumour in her colon that left her legs immobile for a while, so running this marathon was like saying "I can do this, I'm here".
Promoting women's sport

There was also general agreement that the 50/50/25 Challenge itself and the increased visibility of the runners was a very important factor for participation in the race. "It's another step along the road to make further progress and get more and more women to enjoy this great sport," they said.
But how do you encourage more women to take up running? In their opinion, it is essential to set an objective, and participating in the popular races of our city can be a worthwhile one.
Obviously, it will involve training and "making time" in your day-to-day work, family life… for oneself. However, we shouldn't think of it as a selfish gesture, quite the opposite! Going for a run is "a way to get back in touch" with yourself, doing something "for you and by you" that brings so many benefits to your everyday health and well-being.
Without a doubt, the first step towards achieving the 50/50/25 Challenge starts by putting on your shoes and going for a run. How about we start today? Goazen neskak!