The Concha Promenade
Donosti Feeling
2018 Dec 05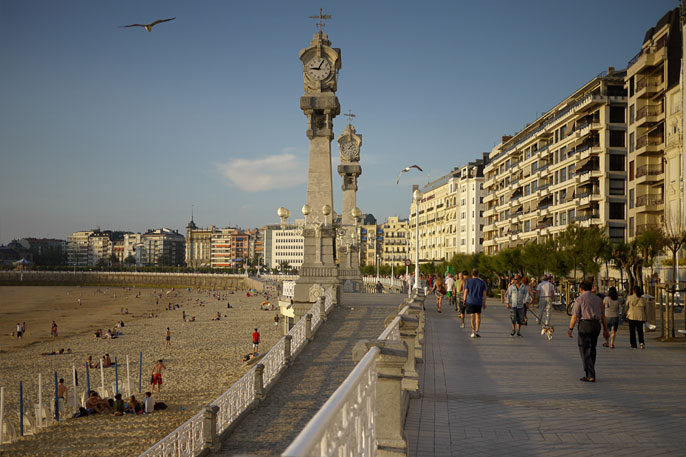 If any one aspect is typical of the city, it has to be the Concha promenade. This is a bay on the coast of Gipuzkoa, shell-shaped as indicated by its name in Spanish, home in a semi-circle to the Ondarreta and Concha beaches; it runs from Mount Igeldo to Mount Urgull and has an Island in the centre, Santa Clara.
The famous white railings that skirt the entire promenade, work of Juan Rafael Alday, have become the single best-known feature of San Sebastián. You can enjoy the promenade in different ways: on foot, by bike, up on the promenade itself or simply by walking along the beach. At low tide you can even make your way along the sand from Ondarreta to the Concha.
Pride in the promenade is such that it even has a page of fans on Facebook! The Bay is visited by increasingly large numbers of tourists who come to enjoy the views, particularly in the evening, when the dying light shines on the sea and the beach to create a fabulous sight.
La Concha Promenade is one of the essential 7 of San sebastián. Don´t miss the other 6!