Places to explore in San Sebastian and have great adventures with children.
Donosti Feeling
2022 Dec 06
Hi!!! I'm Paula, a traveller who is passionate about discovering new cities and their histories and one day, thanks to one of those marvellous twists of fate, I discovered San Sebastian and it was love at first sight!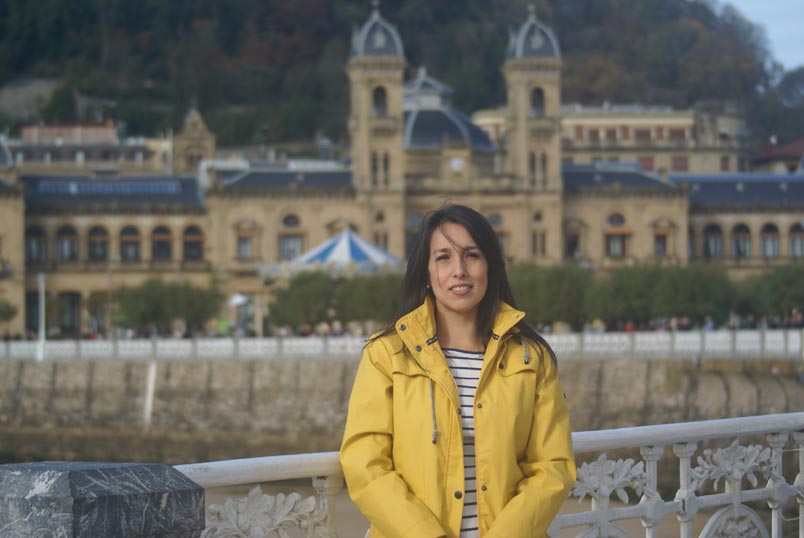 My passion for Donosti (San Sebastian) has led to me having and enjoying my finest adventures in recent years: exploring the city accompanied by the youngest and most curious of adventurers: children. Through their eyes, I relive the magic of seeing San Sebastian as if it were the first time.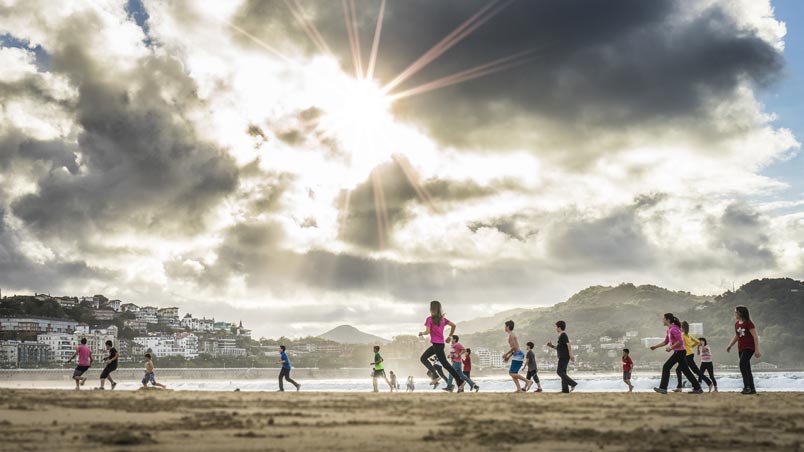 I'm sure that when you come to visit the city, you'll discover a very special place and culture. But if you want even more than that and you want to have an unforgettable experience and memory of your visit to San Sebastian with your kids, it's time to get ready, open your eyes wide and let your imagination run wild, just like your young, curious fellow adventurers do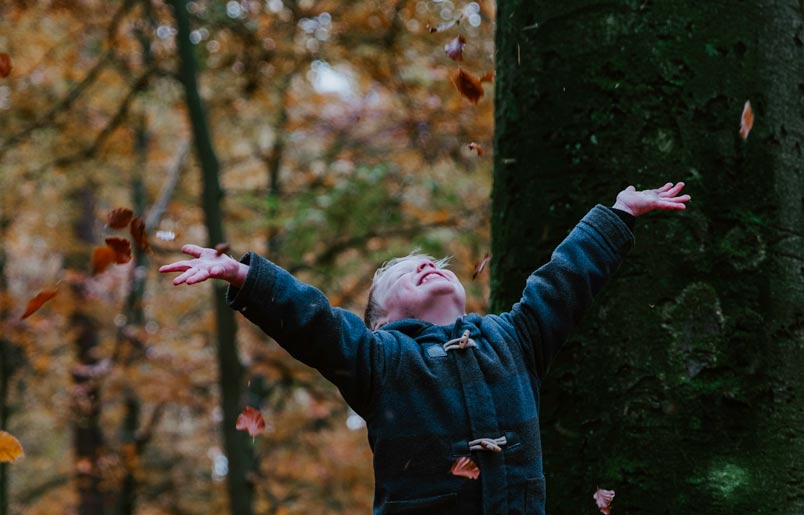 Now we're ready...1, 2, 3...city in sight!
One of the places where kids can have the most fun is climbing to the top of Mount Urgull, an unmissable attraction during your visit to the city. But before they reach the very top and enjoy a marvellous panoramic view, the kids can have great fun as they discover an amazing adventure among the canons, walls and trees along this fascinating route.
Photo: turiscapadas - #GureDonostia
At the top of Mount Urgull, you'll find La Mota Castle, a place which, besides having its entrance at the top of Mount Urgull, is home to History House, a space where you can discover the "Looking at San Sebastian" exhibition, which, it's safe to say, will impress the curious, young adventurers.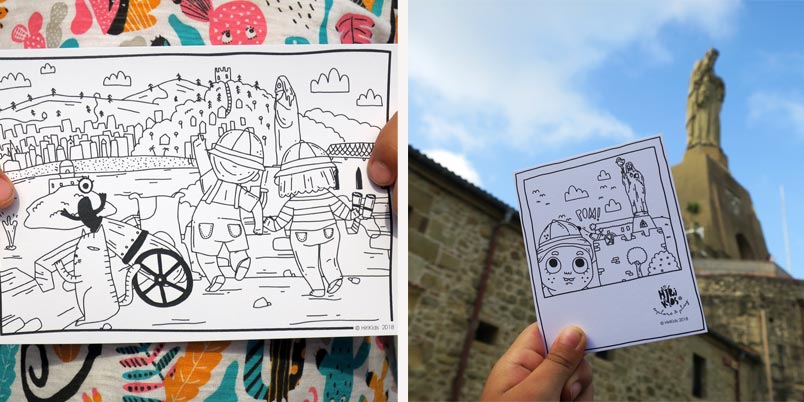 Photo: Hirikids
A perfect plan for enjoying this beautiful city is to take a walk around La Concha Bay, along the promenade that shares its name. Along this route you will be accompanied by its famous railings and other elements of great symbolic value to the city, like the clocks and lampposts of La Concha.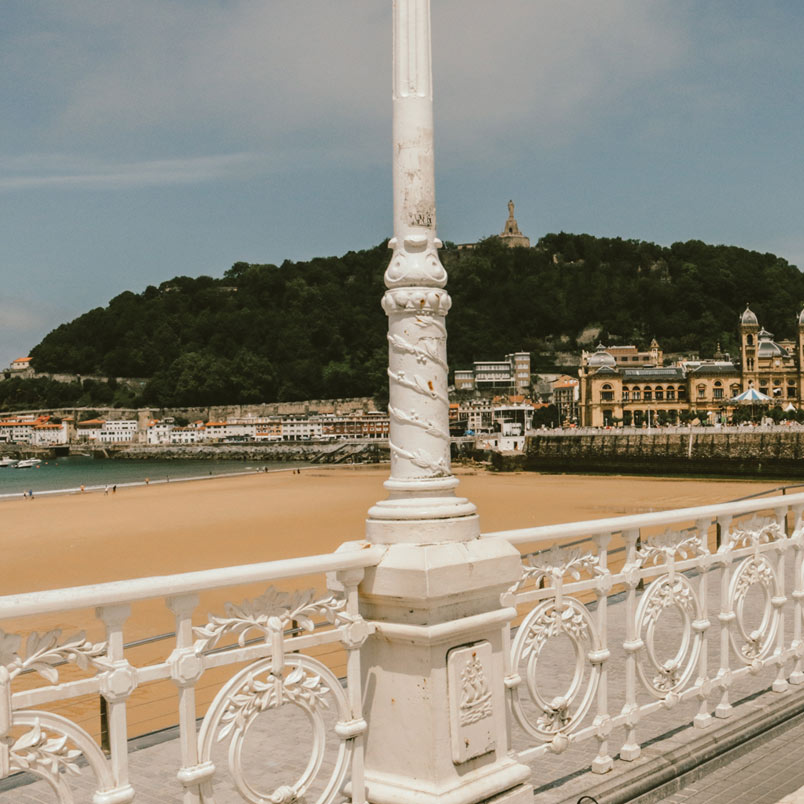 Did you know that as well as strolling along the entire bay you can ride a bike along this route? In our city there is a large network of bike lanes that allow you to get around and enjoy it, pedalling your bike from Mount Urgull to Mount Igeldo. It's sure to be a really fun experience for kids!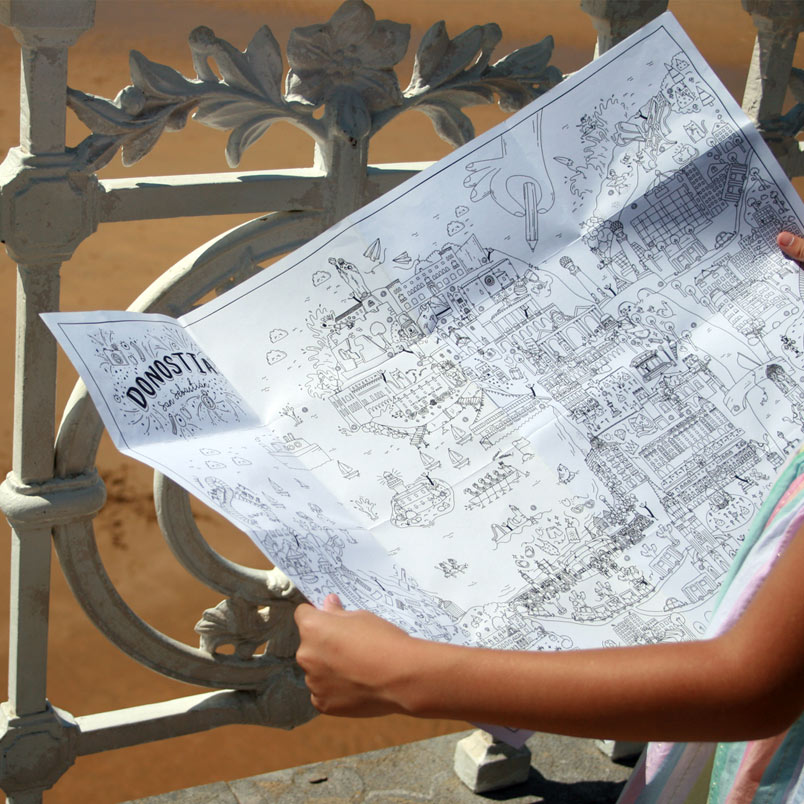 Photo: Hirikids
What places can you discover as you ride your bikes along La Concha Bay? Among other things, on this route you'll discover: the Alderdi Eder Gardens, the Miramar Palace, the monument to Queen María Cristina and, at the end of the route, you'll discover the Peine del Viento (Wind Comb) sculpture, a fantastic place at the foot of Mount Igeldo, which will add a little fun to this adventure, with the wind and water jets that spring up out of the holes in the square.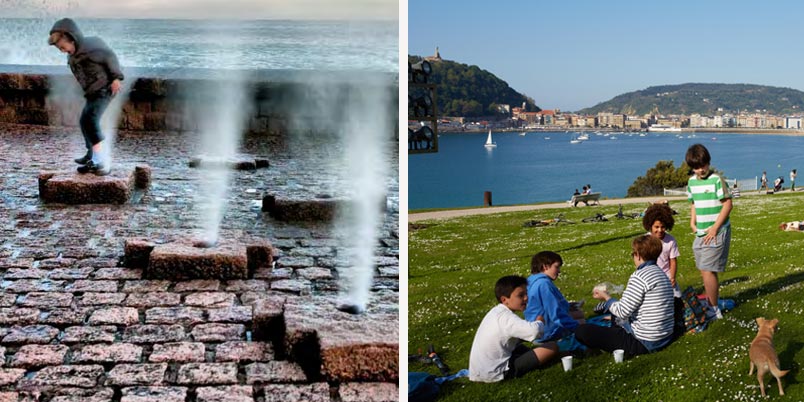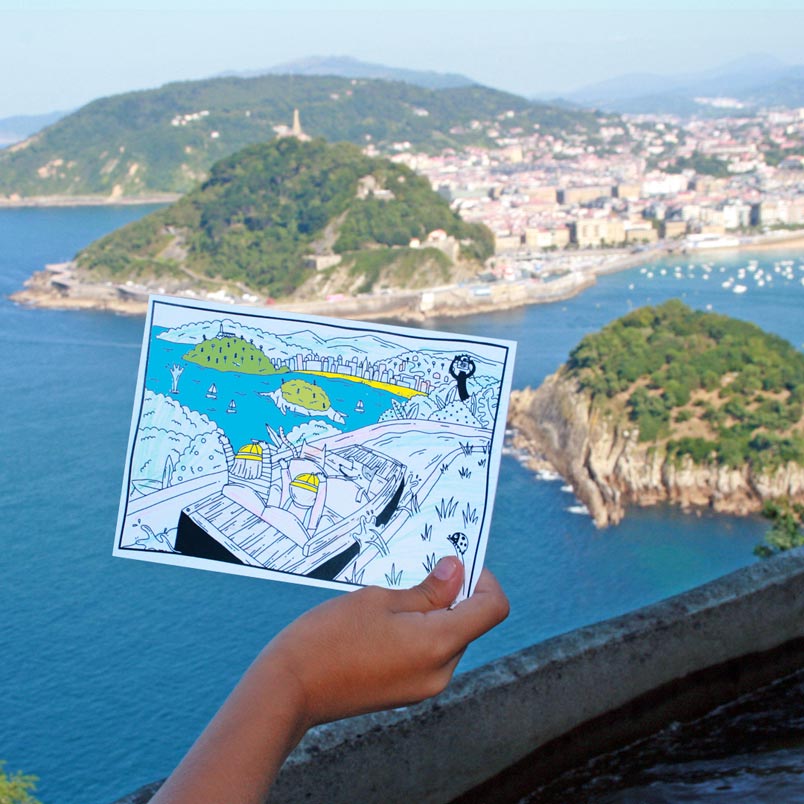 Photo: Hirikids
Look around the city and discover some of the stories within it.
After riding around on your bikes, discover the secrets of the Old Town, the perfect place for encouraging kids' curiosity and recharging your batteries while you eat some pintxos (tapas). Discover why one of our streets is called 31 de Agosto. What is hidden in the woman's basket in the Reconstrucción (reconstruction) sculpture and why? Why are the balconies in the Plaza de la Constitución all numbered?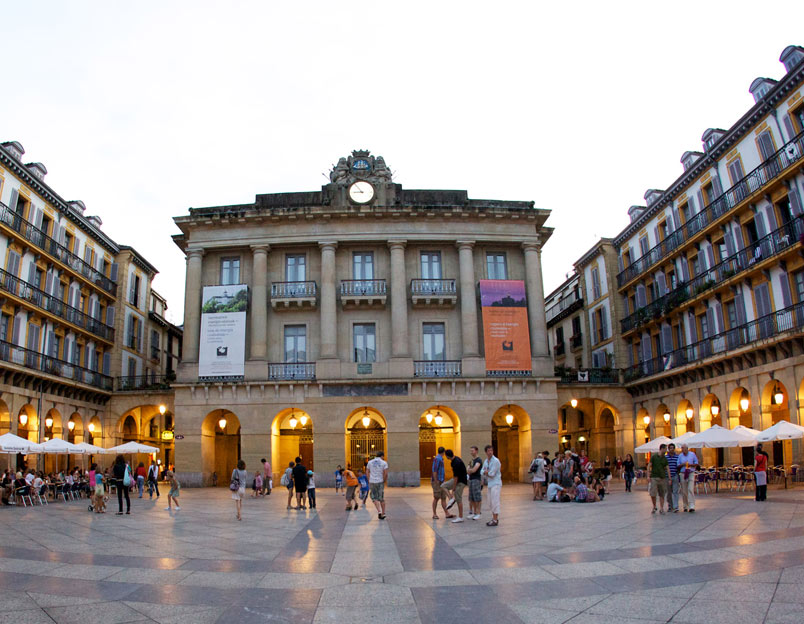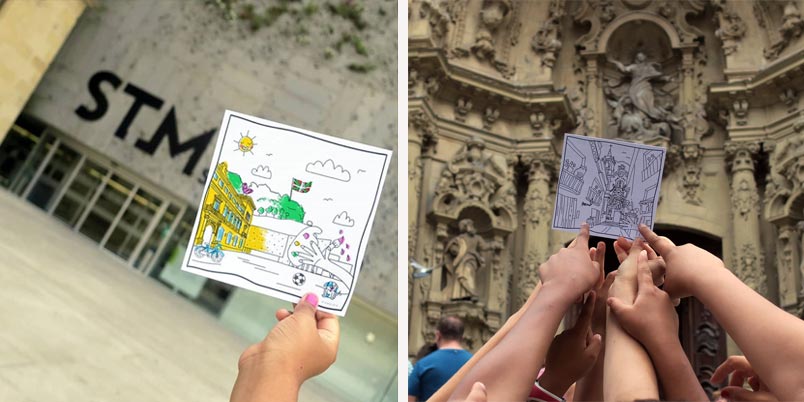 Photo: Hirikids
Finish your visit to San Sebastian in the Plaza de Gipuzkoa, a place in the city centre where you will find a small woodland area, gardens and a small pond...a magical place for kids where, as well as being able to see swans and ducks, you can toss in a coin and make a wish from the bridge that crosses it.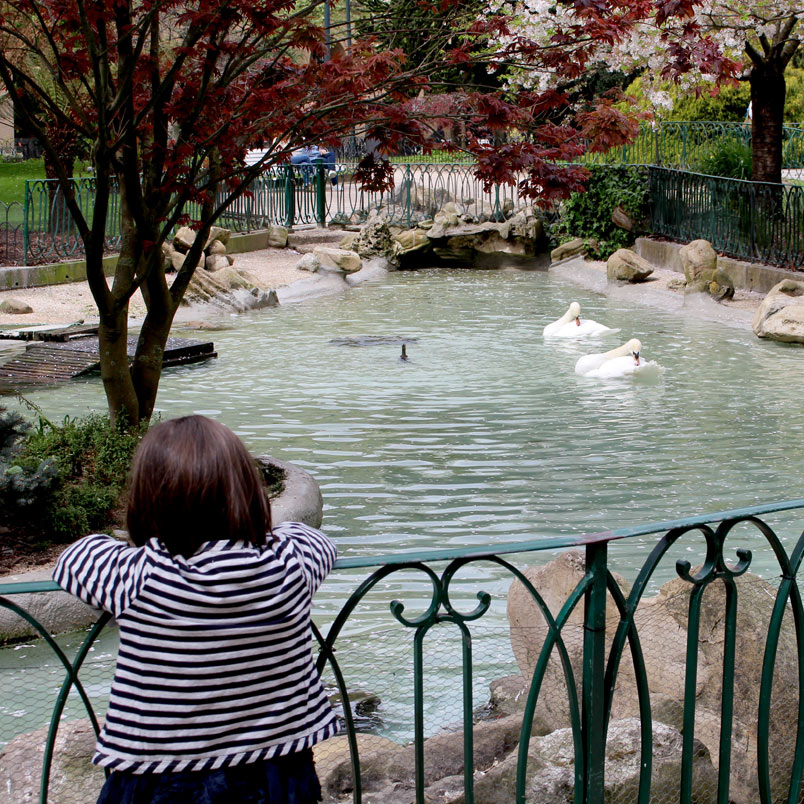 What about you? Have you decided what your wish is yet?
Tell us about the places and stories that your kids enjoyed most on their adventure exploring the city.
Did you know that one of the best ways to encourage children to explore new places is to arouse their interest? Tell them some curious facts about these places; those stories are bound to be a big help for these cultural experiences together as a family. Bring out their imagination and creativity, share games and activities with your kids so that you can discover San Sebastian together; they're sure to have loads of fun and you'll get some ideas to plan your visit and enjoy the experience of exploring the city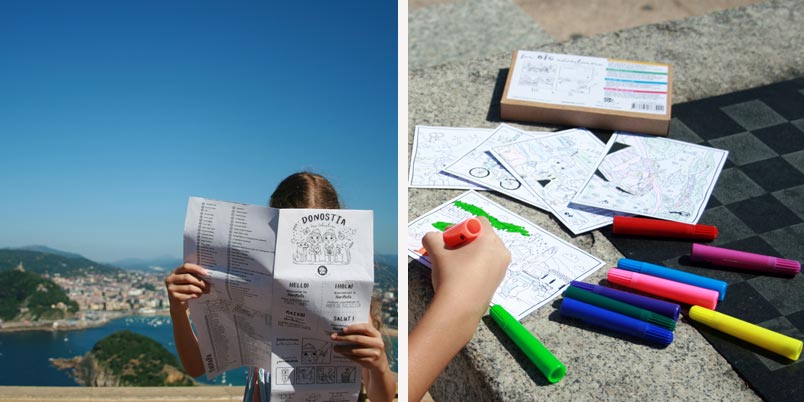 Photo: Hirikids