Barandilla de la Concha
Donosti Feeling
2022 Dec 05
The famous La Concha Beach railings are one of the iconic features of my city, Donostia. I'm sure you'll all know about them! Because... Who hasn't heard of our famous railings? But... I bet you don't know about their history and quirky features!

The railings were constructed in 1910 by Juan Rafael Alday, a city architect of Donostia City Council. It appears that the railings cost €34, which in those days would have been 5,700 pesetas. Can you believe it!?
There are two places where the railings look different. I challenge you to spot these when you're out walking about.
One of these different sections is easy to spot because it's completely distinct from the rest.
The other difference is that one section of the railings has been placed the wrong way around, so that instead of facing passers-by, the flower is looking out towards the bay. Clever flower! Do you think they did this on purpose?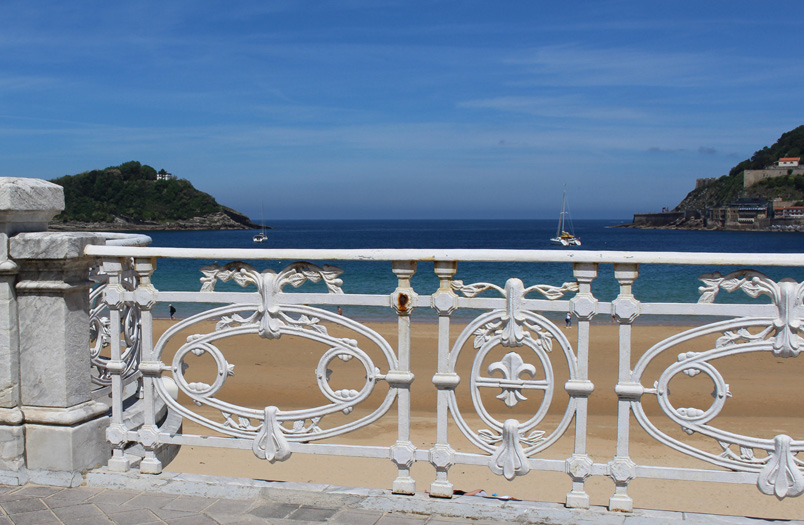 The stretch that is noticeably different is beside the La Perla thalassotherapy centre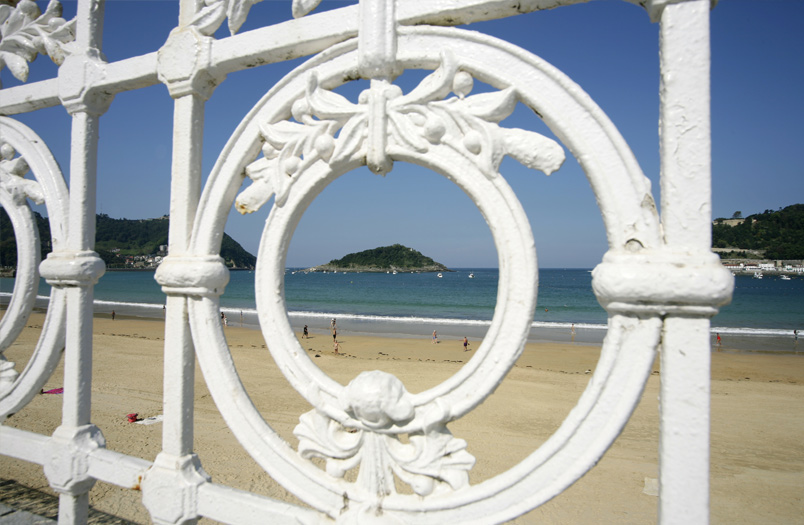 The backwards flower is looking out at La Concha beach between the two clocks.
If you like the railings so much that you need more than a tiny keyring-sized version of them... you can order a life-sized replica. Mendia y Murua make these replicas to order.
Last year, 2016, marked the first centenary of the inauguration of the railings by King Alfonso XIII in 1916.

La barandilla recien puesta y Alfonso XIII y Victoria Eugenia en el nautico 1916. (Fondo Foto Car. Ricardo Martín)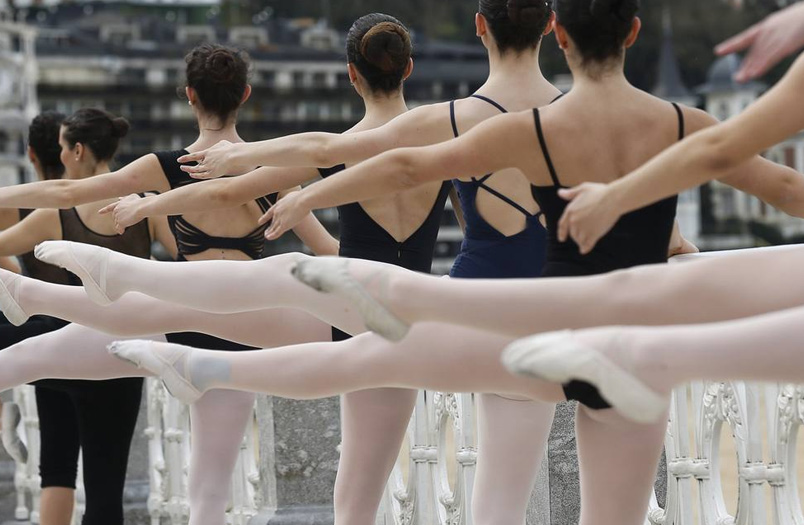 Every March, this day is commemorated when 1,000 boys and girls come out and dance ballet by the railings, occupying the entire shell walkway.
---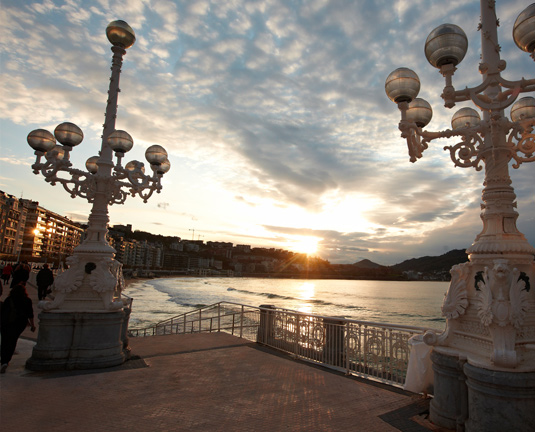 If you've not taken a stroll along the Concha, you've not been to San Sebastián!