What can we do if it rains?
Donosti Feeling
2019 Jan 25
San Sebastián is the perfect place for a holiday or weekend break. If you have decided to spend a few days in the Pearl of the Cantabrian Coast but find yourself landed with weather you didn't (or maybe you did!) expect, don't worry, San Sebastian has lots to do on rainy days: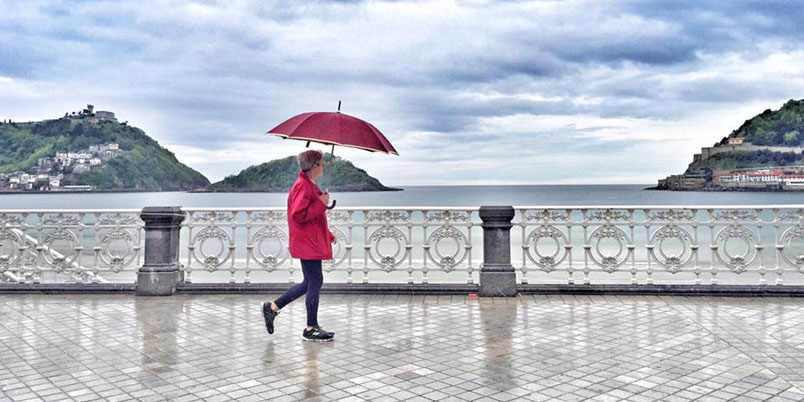 Photo: Sisters and the City
Visit ous shops and traditional establishments in the city centre
On the one hand, San Sebastian has managed to retain the essence of traditional shopping, with a wide variety of establishments that offer tried and tested products with the same quality as always. And at the same time, it has that chic and stylish touch that can be seen in its range of shops, with highly sophisticated stores, alternative establishments and big brand boutiques. And, as it's also not a very big city, the stores are concentrated in the same areas, so going shopping is very convenient.
Discover the city museums and Exhibition centres
The city has a wide and varied selection of museums to satisfy even the most curious minds with their excellent exhibitions and modern installations.
Besides the museums, San Sebastian also has other places devoted to art and culture, which are also seen as iconic in the city. Places where there's room for every kind of artistic expression, from cinema to architecture design, illustration and new audiovisual trends. Tabakalera, Kutxa Kultur Artegunea the Kubo-Kutxa Gallery and the Koldo Mitxelena Cultural Centre are places that bring together artists, experts and the public.
San Telmo Museoa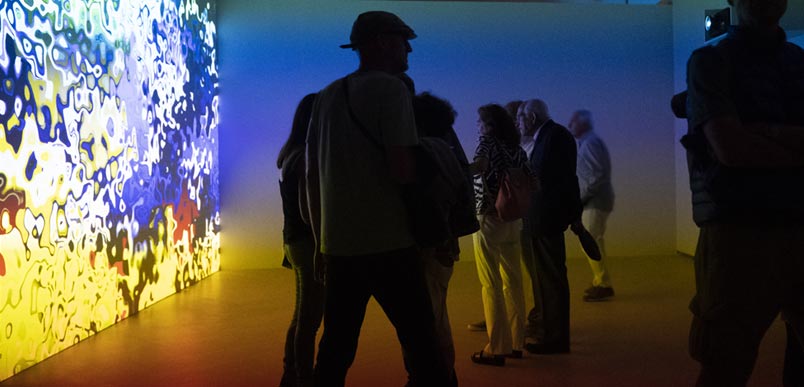 Daniel Canogar Exhibition in San Sebastian. Sala Kubo-Kutxa.
Look out at the sea while enjoying a relaxing spa in La Perla
Immerse yourself in seawater and Relax in La Perla Thalassotherapy Centre and then go for a swim (even if it's winter!) at the beach.
The Thalasso-Sports Centre is the direct descendent of the first seawater spa opened when the "Belle Époque" was in full flow in San Sebastian. It offers all of the wellness, relaxation and physical toning of seawater. There are relaxation and hydrotherapy pools, a panoramic jacuzzi, a dry sauna, an ice fountain and a whole maze of sensations. All of the ways possible to immerse yourself, to envelop yourself, to make yourself feel better.
Watch a new release at one of our cinemas
San Sebastián has 3 cinemas spread over town:
Antiguo Berri, in the Antiguo district: 8 cinemas, reduced price on: Mondays
Príncipe, Old Town: 10 cinemas, reduced price on: Wednesdays
Trueba (original version films), in Gros: 2 cinemas, reduced price on: Mondays
And on a rainy day you can also…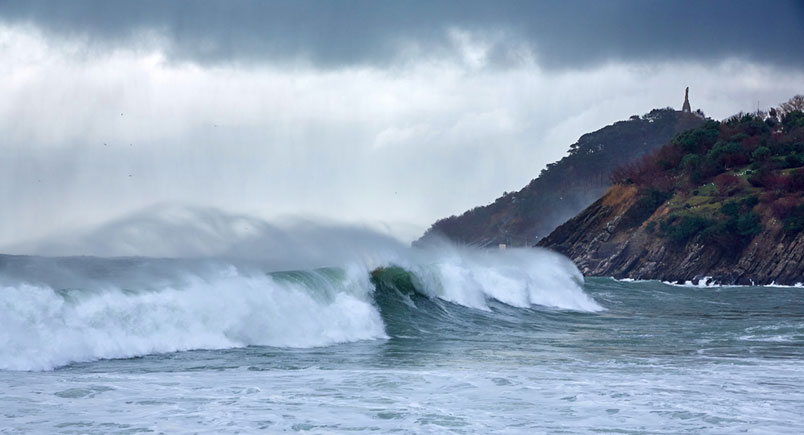 Buy a great umbrella and poncho at San Sebastián Tourism to keep you dry (an umbrella won't be enough if the rain is very heavy).
Buy yourself a hat for the rain from Ponsol. Casa Ponsol a quaint shop opened in 1838, the oldest in San Sebastián.
Head for the Kursaal and snap away at the free show put on for you by the waves as they crash against the sea wall.
Have a go on the games tables at the Kursaal Casino; modern installations focussed on leisure with a Belle Époque touch.
Ice skate to the latest music at the Txuri-Urdin Ice Rink.