Wave-spotting in San Sebastián
Donosti Feeling
2023 Jan 01
Spring tides are natural phenomena that make for spectacular images on the coast of Gipuzkoa. Autumn is a time for spring tides, and on days of high and low tide you can enjoy the incredible views of waves thundering against different parts of the coast for an absolutely breathtaking experience. If you plan to go and see them for yourself, don't forget to take a light raincoat!
The best known and most photographed zone for wave-spotting is the Paseo Nuevo, alongside the sculpture by Oteiza. This corner acts as a breakwater and is a sight to behold as waves of over 10 metres in height crash against the walls and leap into the air. Although the Paseo Nuevo is usually closed when the weather gets too bad, you can still enjoy the fun from Mount Urgull.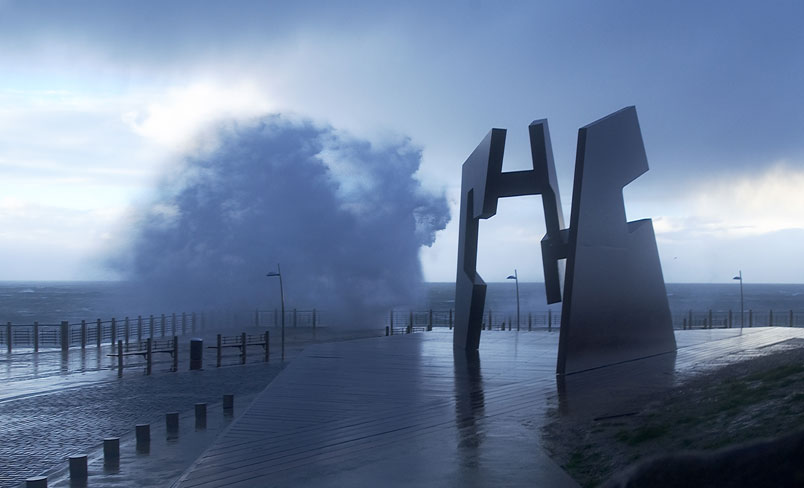 The Wind Comb is another perfect spot to relish the entertainment. The fusion between the fierceness of the sea and the strength of Chillida's iron structures plus the landscape by Peña Ganchegui has elevated the natural character of this contemporary artwork to a place of meeting and leisure for locals and tourists alike. There is also an underwater tunnel through which the water pounds when the sea is at its wildest, sending jets of water upwards through holes in the ground to ensure that no-one misses the show put on by the waves.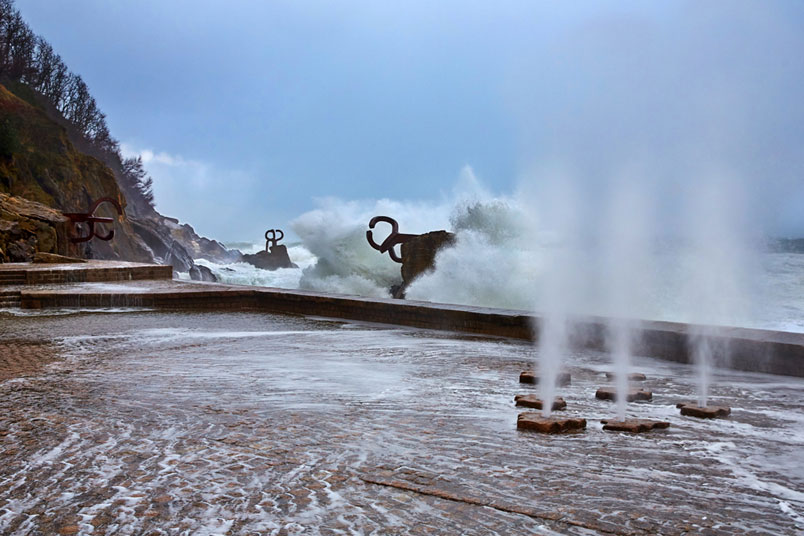 Finally, the sea wall running alongside the Kursaal acts as breakwater to protect the Zurriola Beach. On the days when high tide coincides with a storm surge, bores can be seen traveling well up the river to beyond Mundaiz Bridge.