Sports installations
Reale Arena Stadium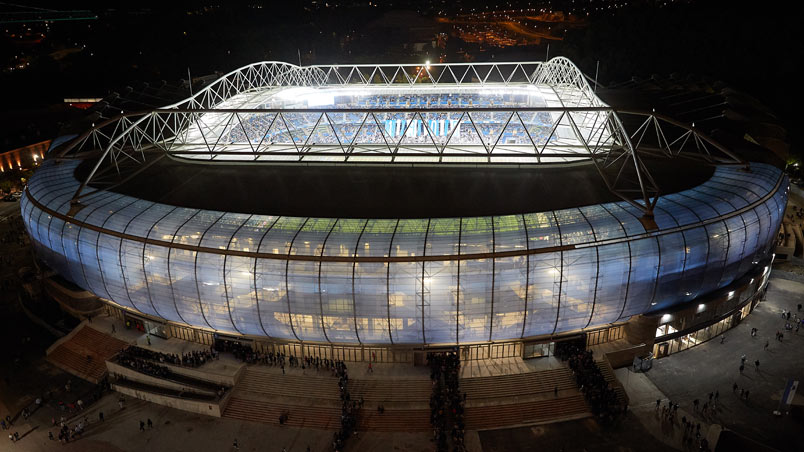 The Reale Arena stadium hosts Real Sociedad football matches
Reale Arena Stadium was opened in 1993 for the European Junior Athletics Championships. It is mainly used by the Real Sociedad, however, it is also used for major shows and events including concerts, rugby matches, fairs and fiestas, etc.
San Sebastián Racecourse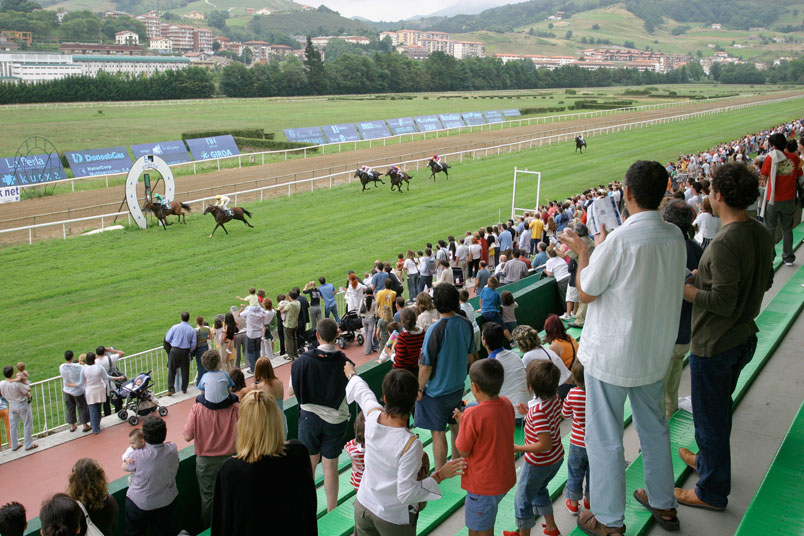 Race at Lasarte racecourse
The warmest months of the year see the betting world gather at the San Sebastián Racecourse. Horse races, and particularly the Copa de Oro (Gold Cup), one of the races in the prestigious Le Defi du Galop competition, attracts hundreds of spectators who come to have a good time and place bets on these exciting summer afternoons.
Hegalak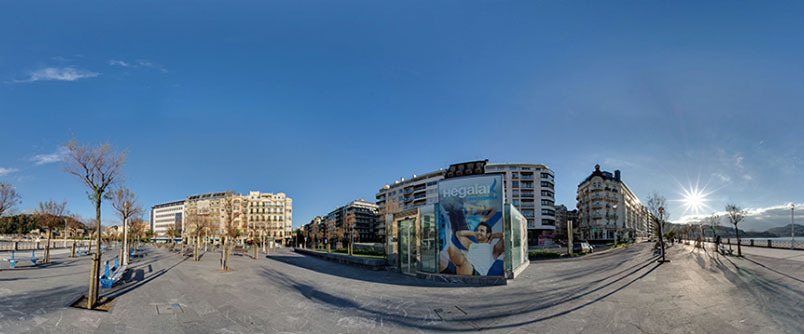 This sports center was built to improve the wellbeing of people according to the principles of universal design and accessibility for all. Located right next to La Concha beach, just a few meters from the center of San Sebastian. The facilities (4000 m2) and services available are a european point of reference in technology, biomechanics and sports. Hegalak has three swimming pools, direct access to the beach, a Spa, multipurpose rooms and a health area attended by a sports physician, a nutritionist and a physiotherapist. It provides a multidisciplinary care with a personalized treatment to help users improve their health, as well as a widse range of leisure choices for all those that visit our town.
Galarreta pelota court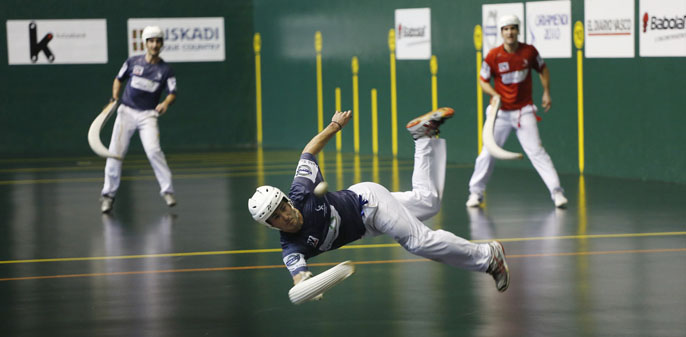 Pelota match in Galarreta pelota court
Opened in 1970, the Galarreta pelota court receives pelota matches of professional sportsmen. It's a large court, of 54 by 10 metres and 10 metres high. It's made from polished concrete and covered. It has a capacity for 1140 spectators. The principal activity is "remonte" and "cesta punta". Remonte is one of the most spectacular matches of Basque pelota with basket where prevail the technique and the astonishing speed used by the player to hit the ball with his basket.
Atano III pelota Court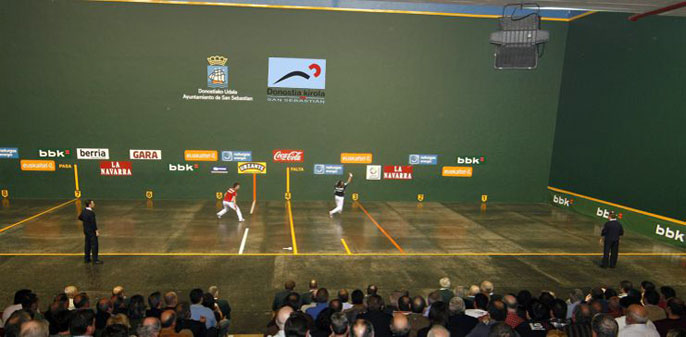 Partido Atano III
Short pelota court in the Anoeta sports complex, next to the football stadium. Here the modalities of hand pelota are regularly played and, occasionally, pala, paleta and frontenis. This is a covered court made in polished cement. It holds 2,353 spectators and was built in 1963 to meet the high demand from professionals and fans of the sport in the capital of Gipuzkoa. Initially christened as the Frontón Anoeta, in 1995 it was renovated and re-baptised with the name of Frontón Antano III, in honour of one of the greatest pelota players in history. For many years it was the setting of the bare-handed pelota final, the most important date on the Basque pelota calendar.
Carmelo Balda Pelota Court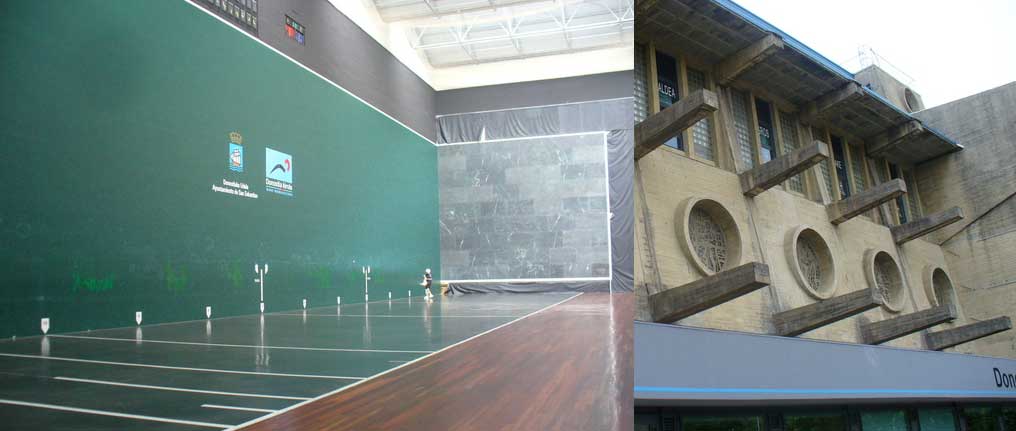 Foto: Ketari (Licencia CC 3.0 BY-SA)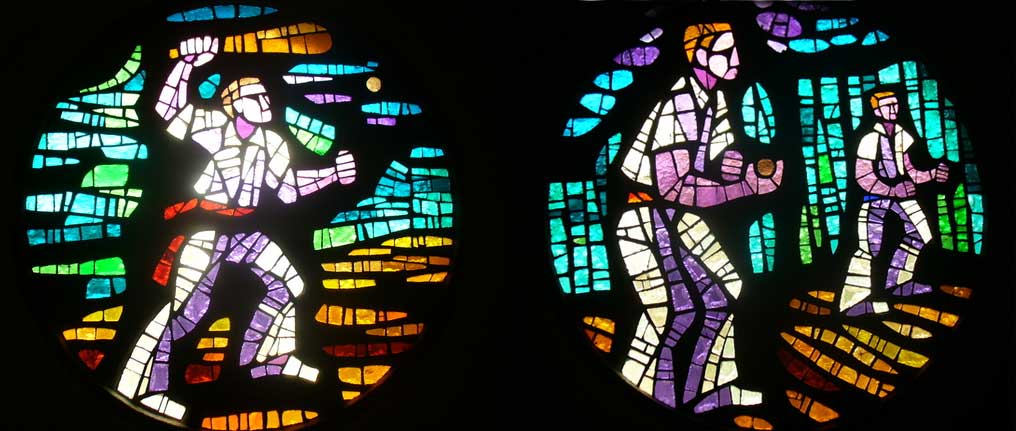 Foto: Ketari (Licencia CC 3.0 BY-SA)
Opened in 1974, this court owes its name to the great pelota player and chairman/founder of the Carmelo Balda International Federation of Basque Pelota. This rather unusual building was constructed for the World Pelota Championships in 1974 by the municipal architect Luis Jesús Arizmendi Amiel in exposed concrete decorated with stained glass windows representing different modalities of the pelota game.
Txuri-Urdin Ice Skating Rink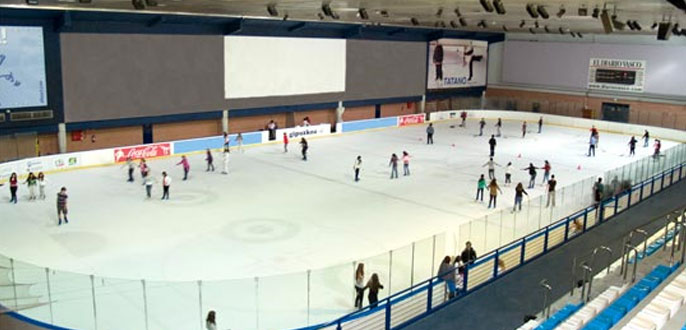 Outside of the Txuri-Urdin Ice Rink
The Txuri-Urdin Palacio de Hielo has an enormous ice-rink on which you can skate to the latest music.
But if you'd rather have fun watching a great game without leaving your seat, don't worry. The Txuri Urdin is also the setting for ice hockey matches.
Real Club de Tenis de San Sebastián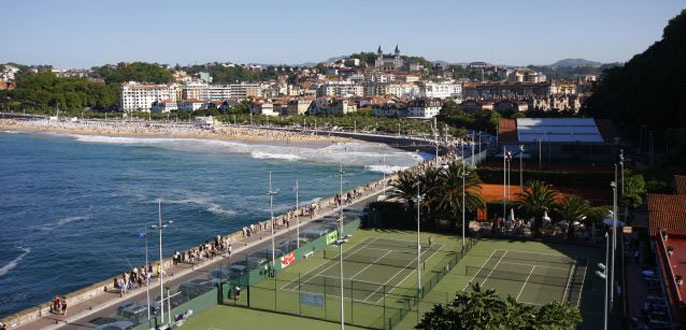 San Sebastián Tennis Club facilities
With more than 100 years of activity, the San Sebastián Tennis Club stands in one of the city's prettiest and most charming spots, beside the Concha Bay. It has covered paddle and tennis courts, a gym, activity/fitness rooms... and busy social activity all year round.
Sport Centers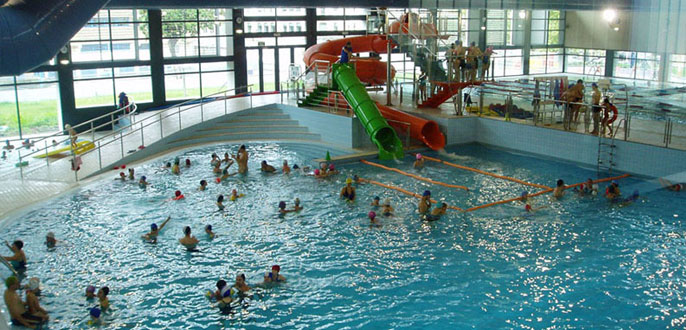 San Sebastián Tennis Club facilities
San Sebastián has 14 municipal centres with all kinds of sports installations: a velodrome, athletics tracks, basketball and handball courts, an Olympic-size swimming pool, paddle courts, etc.
Outdoor Sports Facilities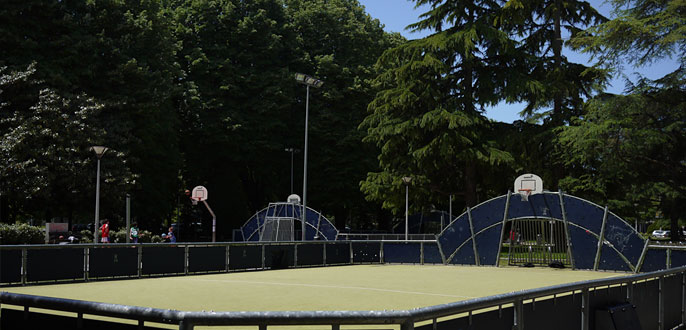 San Sebastián Tennis Club facilities
Weather permitting, nothing better than outdoor sports. All of the city districts have municipal sports facilities that can be used free of charge.