A marvellous getaway to Biarritz by direct bus
Day trips
2021 Jul 21
We've been waiting for this moment for years, so we were thrilled when we found out that a direct bus from San Sebastian to Biarritz was going to start running this summer.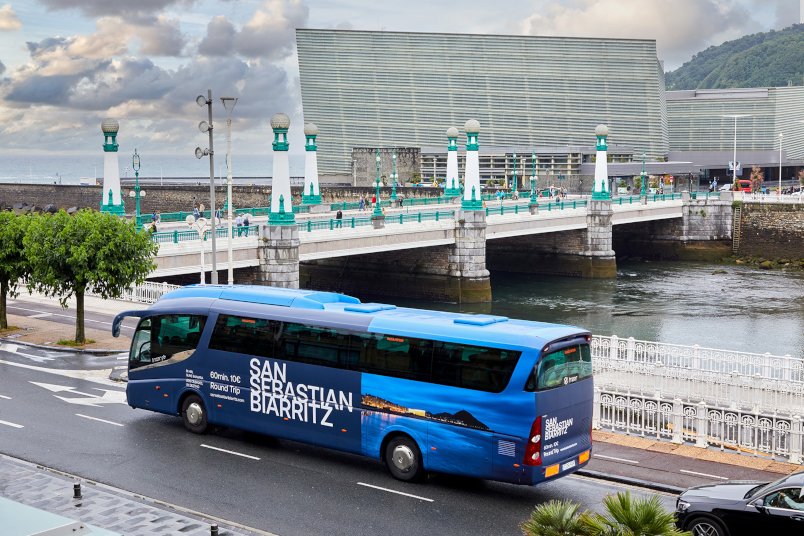 Of course, we bought our tickets within minutes of hearing the news: we wanted to be the first ones to try it out. Which is how we found ourselves on the first bus of the day to Biarritz on Friday at 10 a.m., our return ticket booked on the last bus back of the day at 7 p.m. so that we could squeeze every minute of the trip.
The bus leaves from the main bus station in San Sebastián (Paseo Federico García Lorca, 1) and from Avenue Charles Floquet Parking in Biarritz. Tickets must be purchased in advance at www.sansebastianbiarritz.com or at the tourist offices in either city, Donostia-San Sebastián Turismoa and Biarritz Tourisme, who have together promoted this fantastic initiative called San Sebastián- Biarritz: Two Cities, One Destination.
The bus runs on the following schedule on Wednesdays, Fridays and Sundays:
From San Sebastián: at 10 a.m., noon, 2 p.m., 4 p.m., 6 p.m. and 8 p.m.
From Biarritz: at 9 a.m., 11 a.m., 1 p.m., 3 p.m., 5 p.m. and 7 p.m.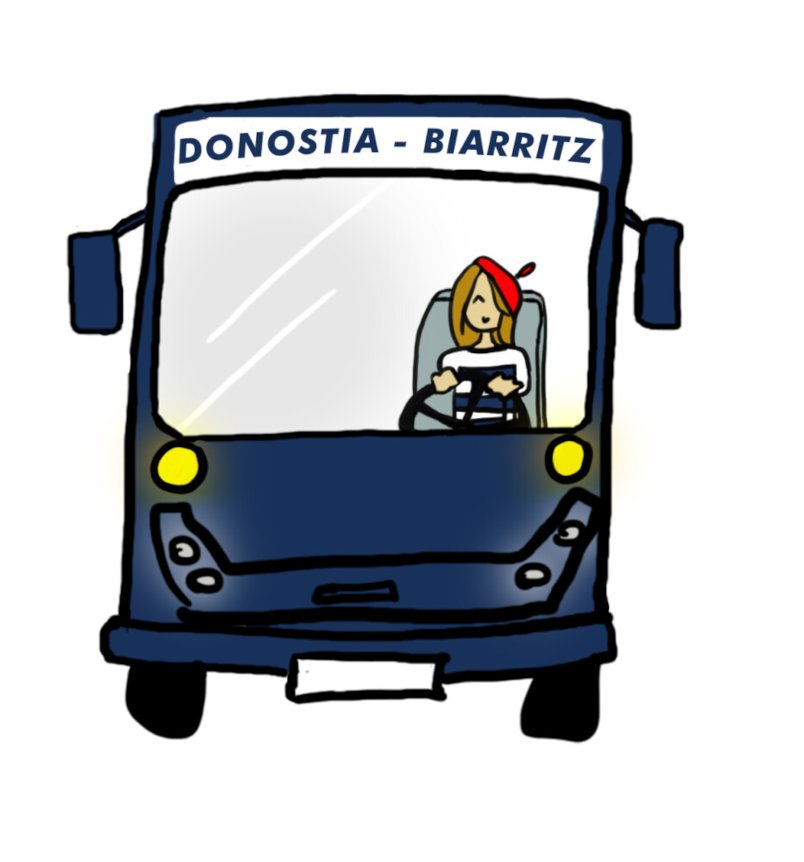 Biarritz
The trip takes 60 minutes and the bus is quite comfy so the hour flew by. By 11 a.m. we were already having a good time in one of our favourite cities, one we go to every summer, because Biarritz has something magical that will make you want to come back again and again.
If you're lucky enough to be there on a sunny day, your visit to the city will be unforgettable.
Here's a short tour of some of the can't-miss stops on a visit to the city:
Start with a walk to the LIGHTHOUSE. Climb its 248 steps to get a breathtaking panoramic view of the city.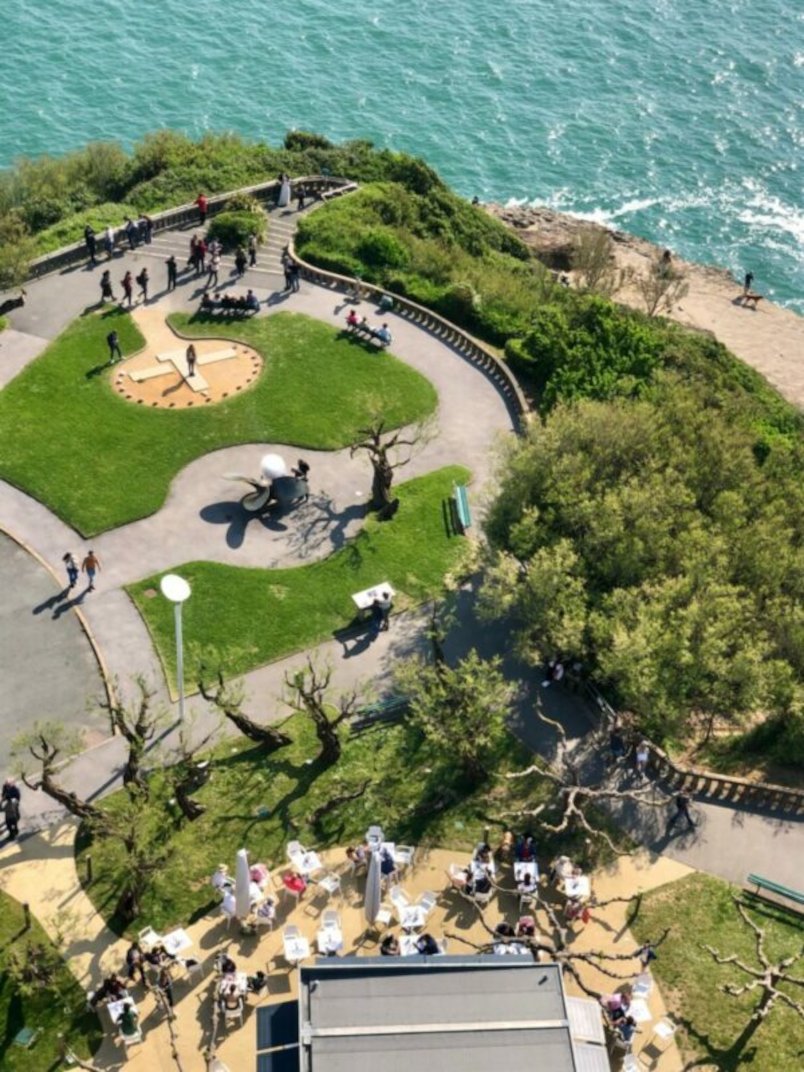 Continue with a walk along LA GRAND PLAGE, a postcard-perfect beach with striped canvas tents and royal palace, now converted into the spectacular Hotel du Palais.
The walk continues to the FISHING HARBOUR, home to old fishermen's cottages that have been transformed into restaurants that serve up excellent fresh fish and seafood.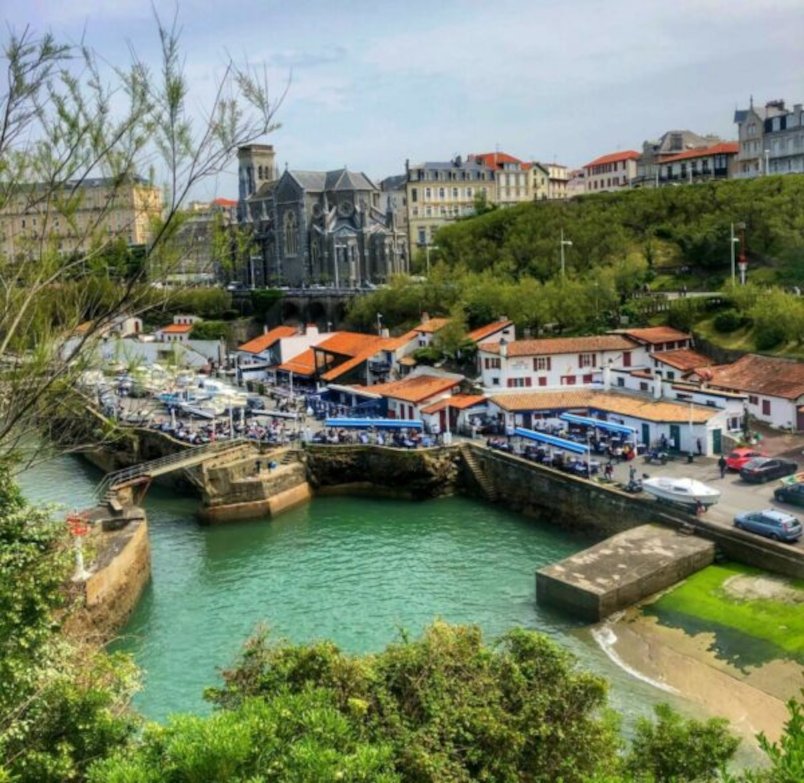 From there, cross over to the VIRGEN DE LA ROCA, an islet that has a statue of the Virgin Mary on top, accessed by a bridge built by Gustave Eiffel.
PORT VIEUX, a small beach nestled between rocks and sheltered from the wind and waves, is one of our favourite spots.
You can visit the famous VILLA BELTZA on a rock facing the ocean, the source of many legends and a set for several films.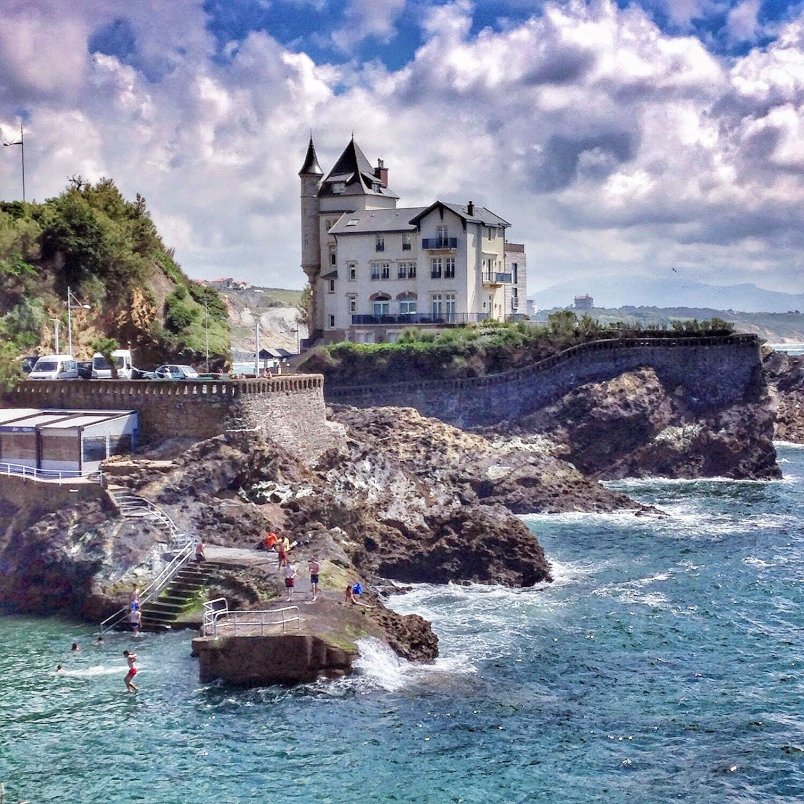 The next beach you'll see is also a real treat: CÔTE DES BASQUES, the perfect place to try your skills at surfing.
Take a stroll along the rues GAMBETTA and MAZAGRAN for a souvenir; all the little shops along these streets have their own incredible unique vibe. And don't miss LES HALLES, a must-visit market with exquisite products.
A visit to the AQUARIUM is always a great idea. Get ready for a fascinating journey through the underwater world, with more than 8,000 fish and live organisms from more than 600 species.
After your visit, you can recharge your batteries with a drink and a great view on the OLATUA terrace.
LA CITÉ DE L'OCEAN is another museum where you can have fun while learning more about the ocean.
Another can´t-miss: Biarritz will be paying tribute to Jacqueline B. Kennedy Onassis through an exhibition of more than 160 photographs displayed outdoors in the city's gardens and beachfronts (through 5 September).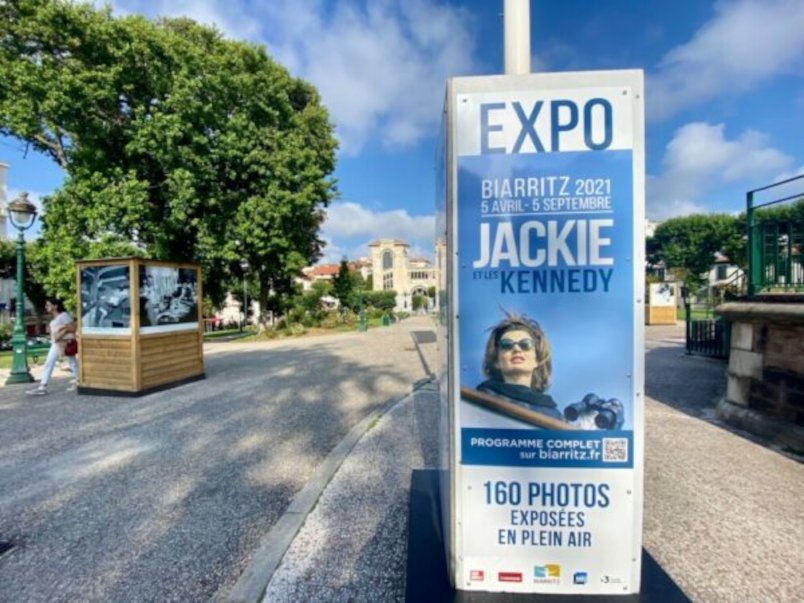 More info: tourisme.biarritz.fr
And for lunch, you won't want to miss a new restaurant that just opened in the city a few days ago: JACK THE COCKEREL.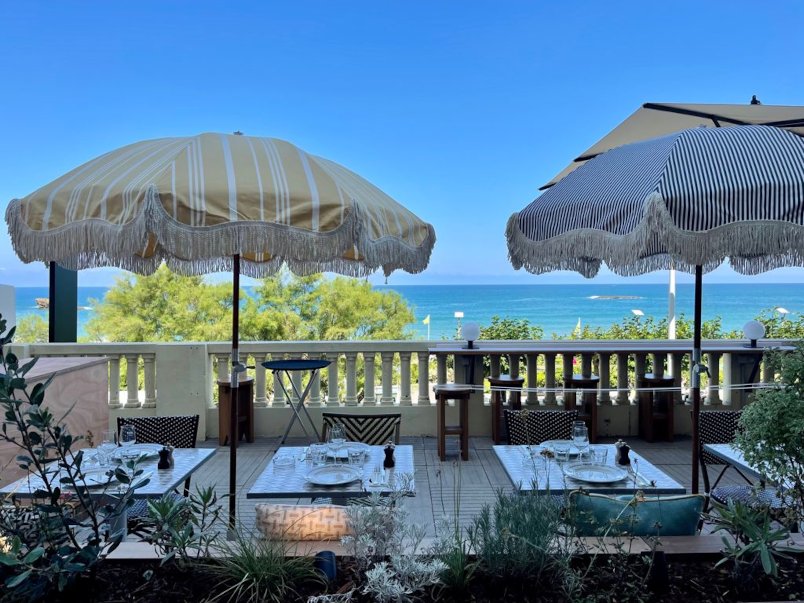 The food on the terrace overlooking the sea was amazing.
We've just gotten back and we're already looking forward to our next trip to discover new spots and explore its 6 km of beaches, its little shops, its picturesque streets and that one-of-a-kind atmosphere that only Biarritz has.
Bus fare: €10 each way.
Children and adolescents pay only €5 and fare is free for children under 2.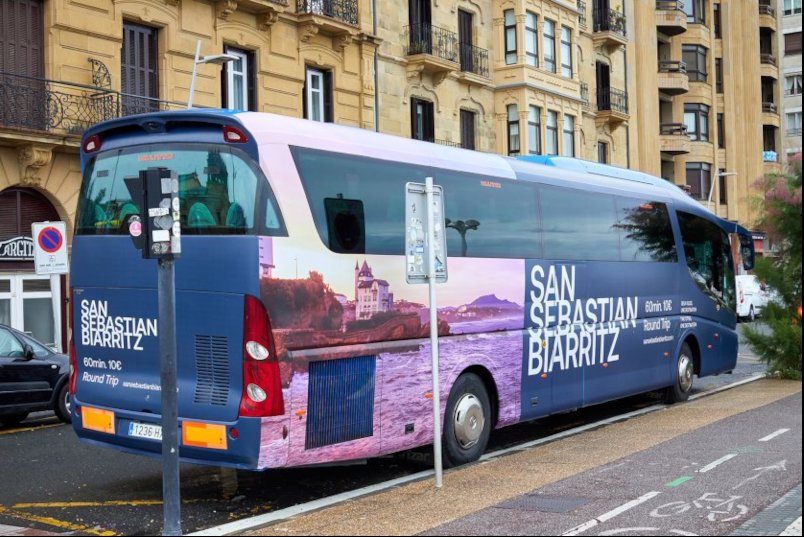 A COVID passport or a negative PCR test will be required to ride the bus.
More info and tickets: www.sansebastianbiarritz.com
Donostia
If you're coming from Biarritz, we recommend that you jump on the first bus to DONOSTIA (the Basque name for San Sebastián), leaving at 9 a.m. You'll find the bus stop at 17 Avenue Charles Floquet Parking in Biarritz and it'll drop you off at the Donostia Bus Station smack bang in the centre of San Sebastián.
We suggest a walk around the city in Instagram mode.
A route covering a total of around 7 kms that will have you snapping pics and taking videos all the way.
If you don't fancy such a long walk, you can take the local buses, they're great in San Sebastián. All the ones you need leave from the Boulevard.
Are you ready for a different tour of the city? Let's go!
10 TOP INSTAGRAM HOTSPOTS IN DONOSTIA:
1.- Santa Clara Island: climb aboard for the sail to Santa Clara Island. Walk up to the lighthouse and wander round the island enjoying the meandering cliffs.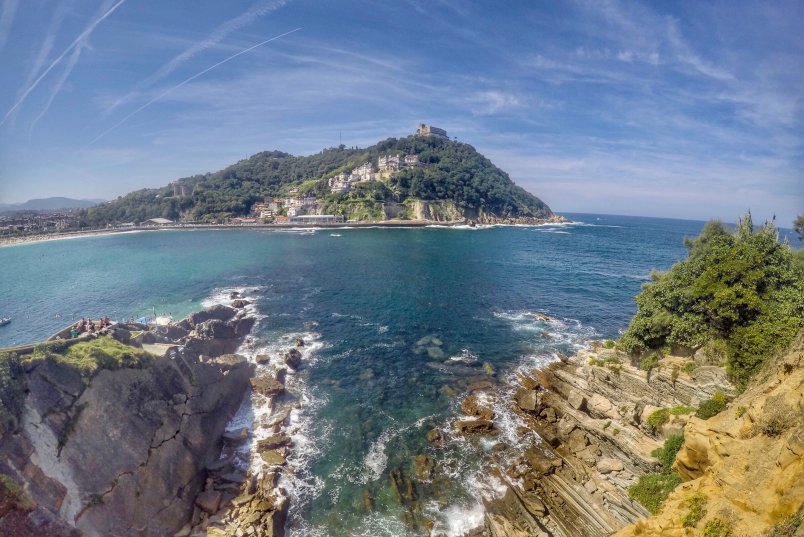 2.- From the sea: make the most of the return trip to snap away like there was no tomorrow. The city and maritime life promise brilliant shots.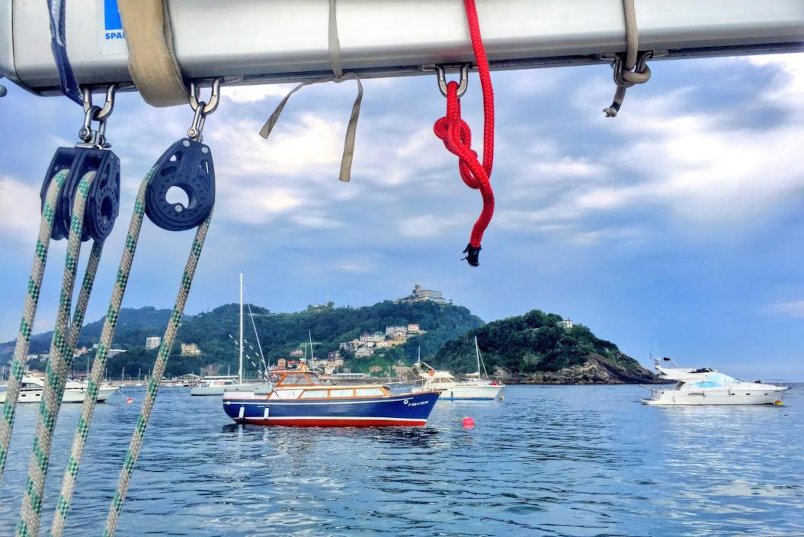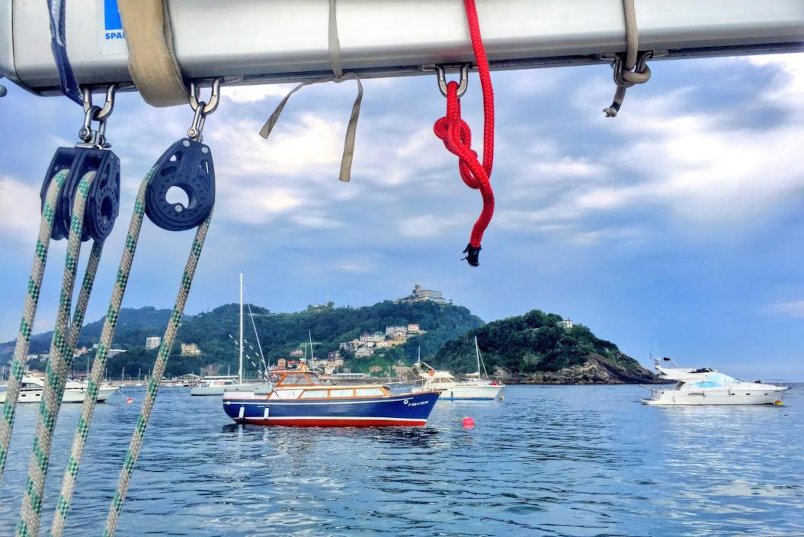 3.- The Harbour: a picturesque spot with its own life. Boats big and small, people fishing and the coolest terraces.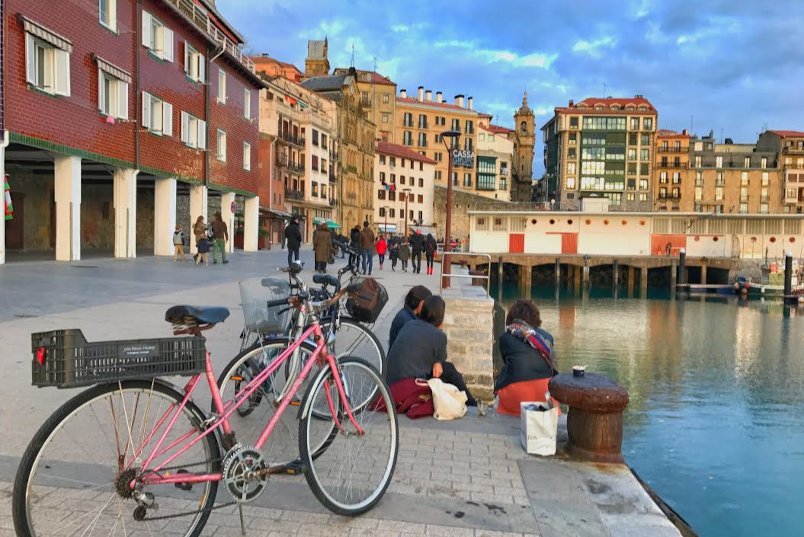 4.- Calle Campanario: make your way into the Old Town and look for this street for views of the Calle Puerto from its bridge. In fact it was a tunnel before the fire razed the city to the ground in 1813.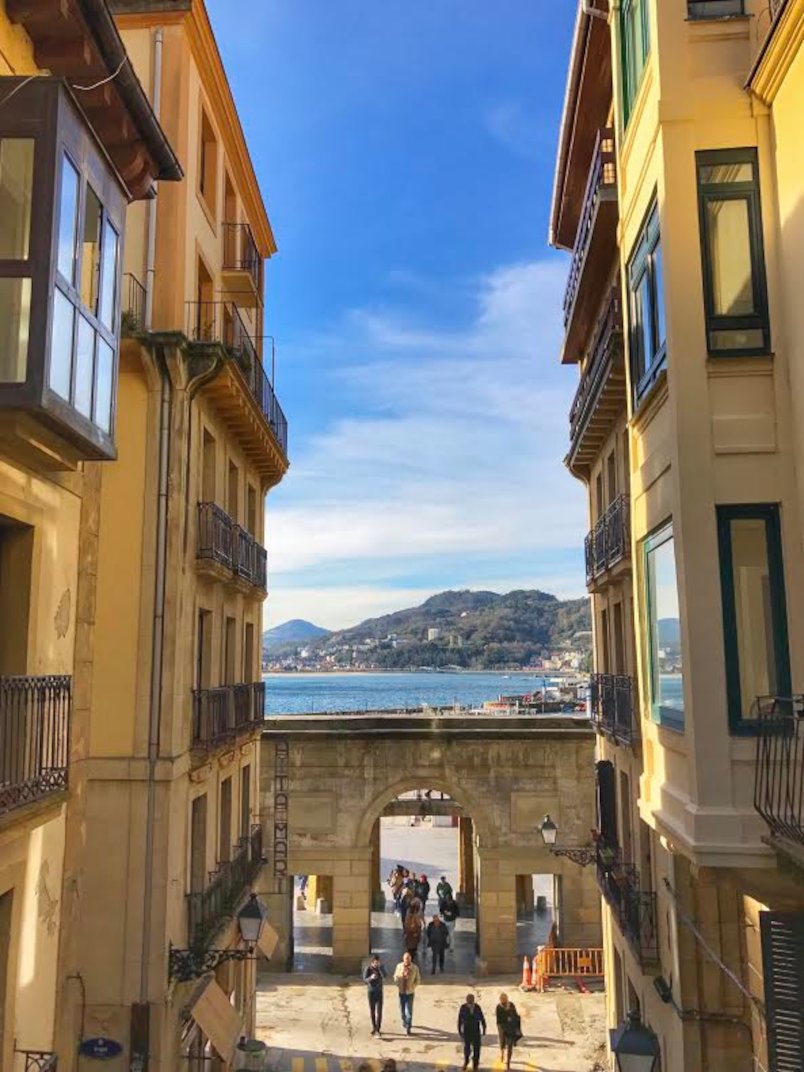 5.- Alderdi Eder: its gardens, the merry-go-round and the City Hall, formerly a Casino, all set against the famous La Concha railings. A photo free-for-all.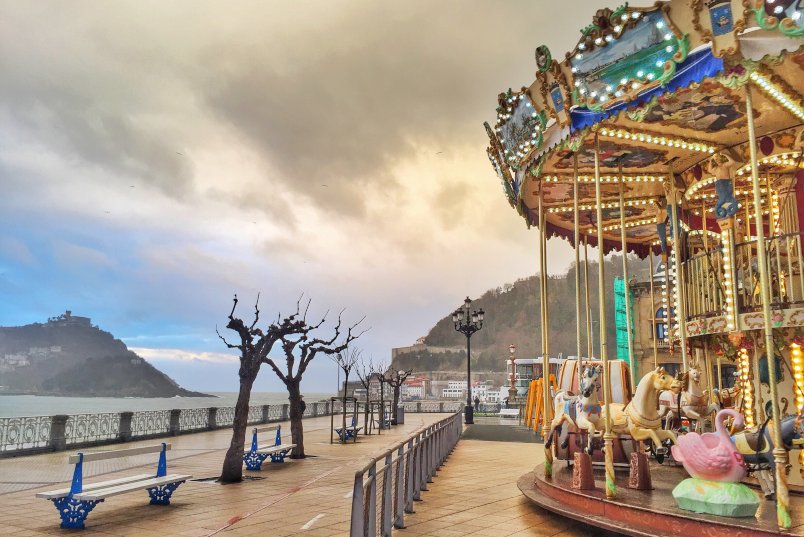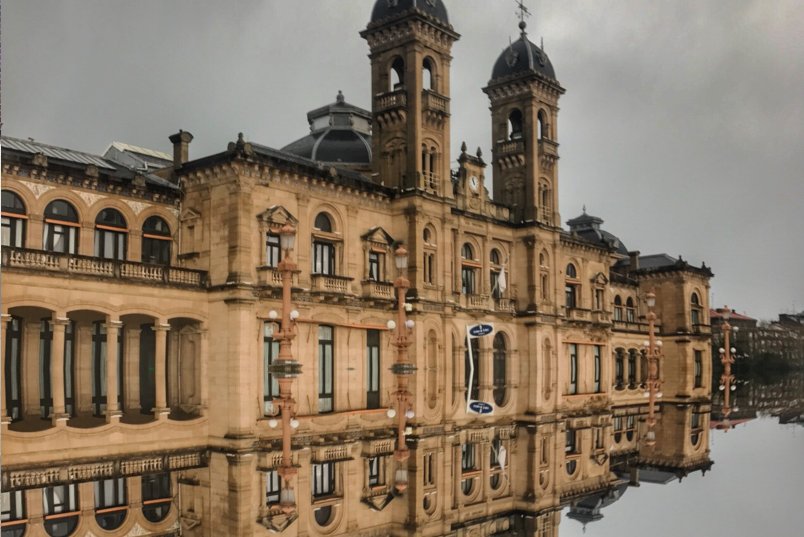 6.- The bridges over the Urumea: from bridge to bridge, just follow the flow.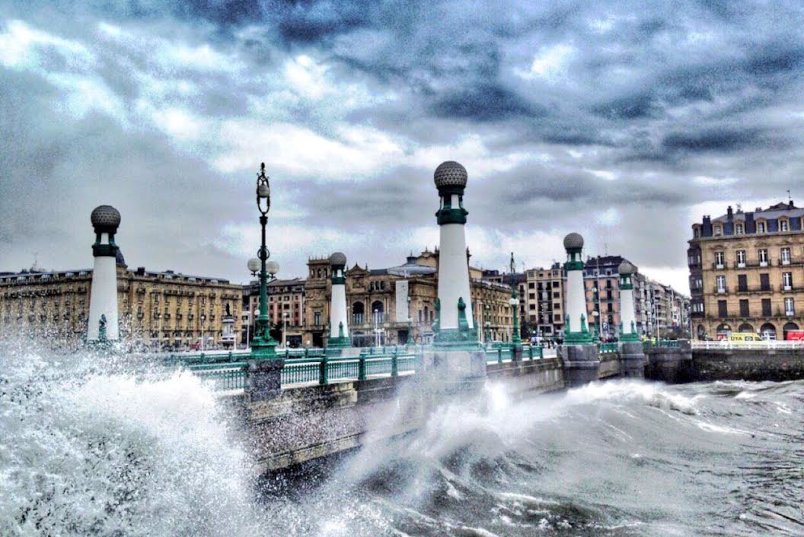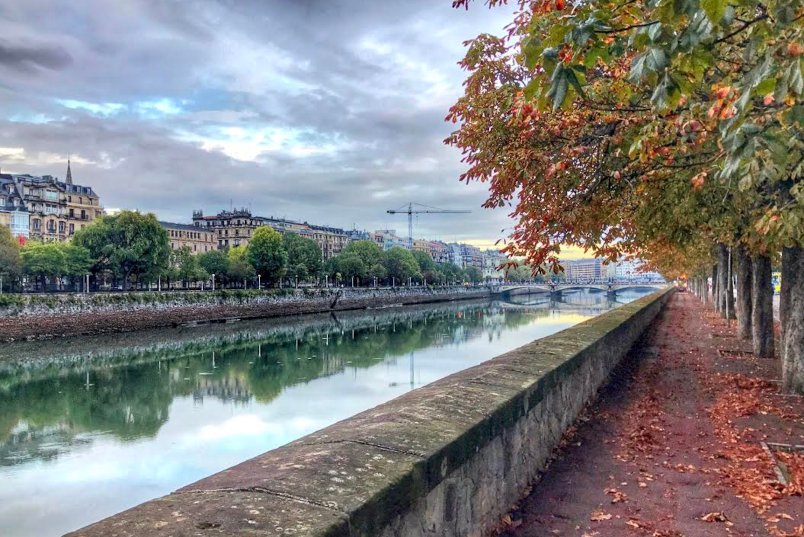 7.- Tabakalera: a spectacular and totally photogenic building. Check out the brilliant 5th floor terrace.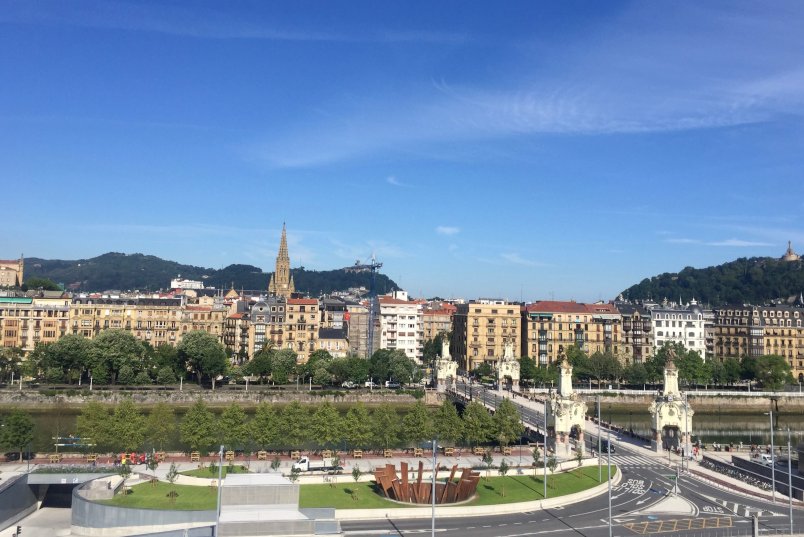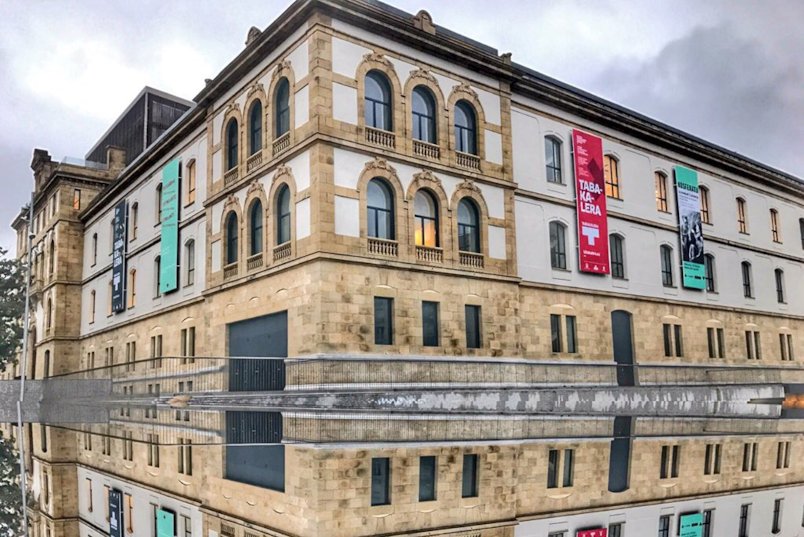 8.- Aiete Palace: its gardens, trees, swans, grotto complete with waterfall, library and Storytelling Tower are perfect places to snap some shots and tell stories at any time of year.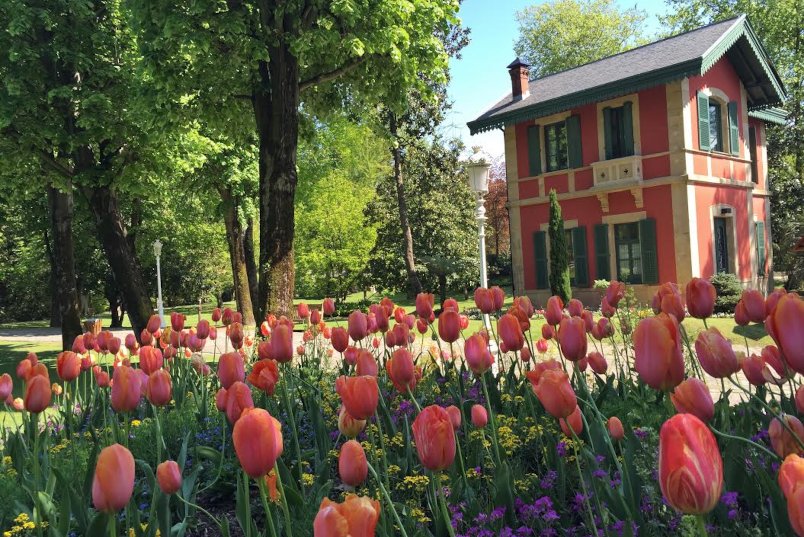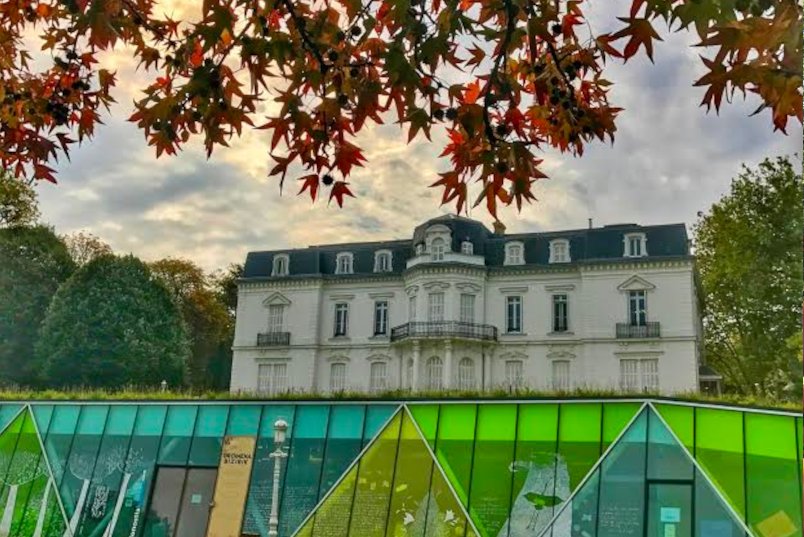 9.- Aldapeta Hill: make your way up to the Palace by Aldapeta hill and stop at the spot we recommend. Admire the city and breathe.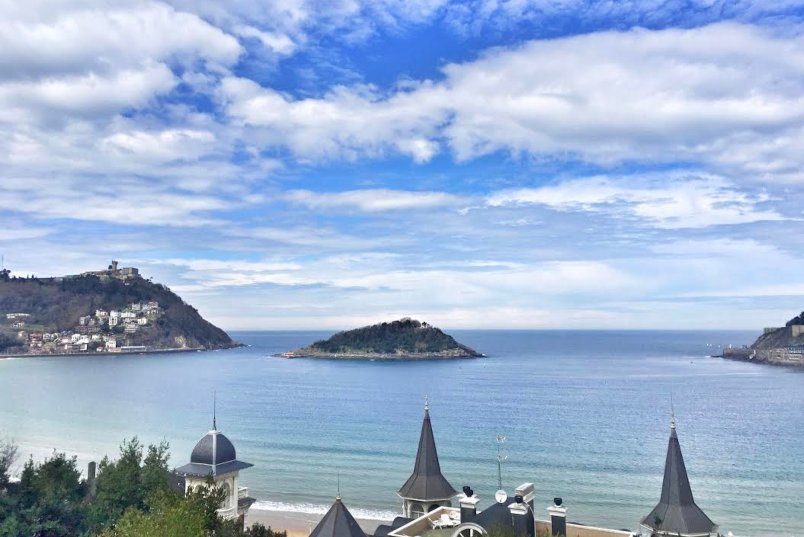 10.- Miramar Palace Gardens: a mind-blowing setting above San Sebastián's bay. You can sit on the grass, surrounded by hydrangeas and enjoy the views. For a fantastic shot, try it at nightfall when the lights come on around the bay. Ondarreta, Pico del Loro point and La Concha beach also look fantastic from the gardens. To end your visit, point your lens towards the place where you started the day, the jewel in the crown, Santa Clara Island.