Football & basketball
REAL SOCIEDAD DE FÚTBOL. TXURI-URDIN MAITEA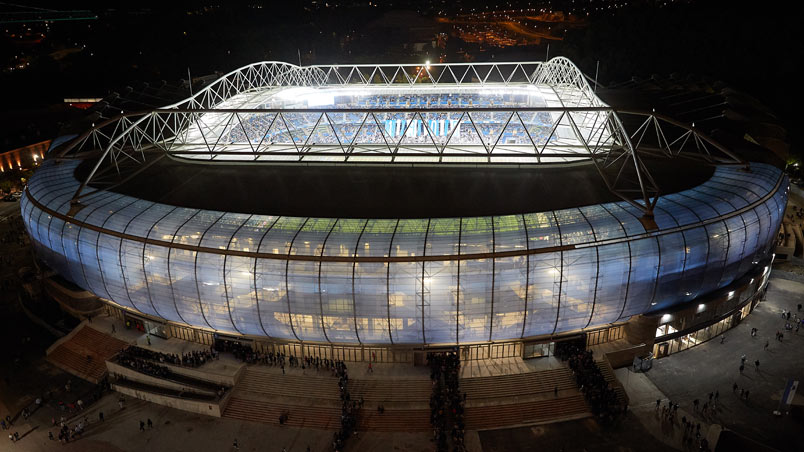 The Anoeta stadium hosts Real Sociedad football matches
San Sebastián has a first-division football team, the Real Sociedad. It was founded in 1909 and has played an important part in football history. It has won two Spanish League championships, a Copa del Rey (King's Cup) title and a Supercopa de España (Supercup of Spain). Over the years, the team has participated in numerous sub-championships in these competitions and in myriad European events.
With demolition of the historic Atocha Stadium in 1993, the Real Sociedad moved to the Anoeta Stadium, with capacity for over 32,000 spectators.
GIPUZKOA BASKET CLUB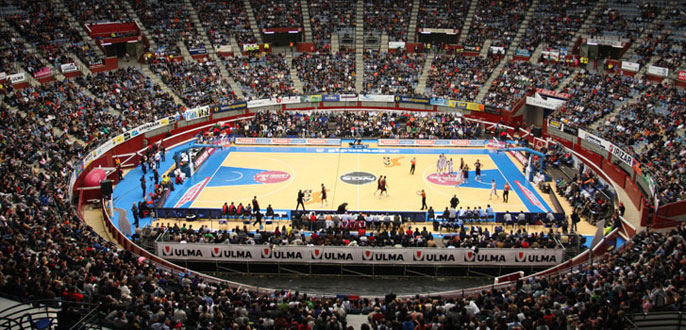 Gipuzkoa Basket Club play in the San Sebastian Arena 2016 Pavilion
San Sebastián Gipuzkoa Basket is a basketball club founded in 2001 with its home court in San Sebastián. The team has been competing for several years and, since the 2008-2009 season, has been playing in the ACB with over 7,000 season-ticket holders, more 100 companies involved in the project, and an average attendance of 8,000.
San Sebastián Gipuzkoa Basket plays in the Donostia Arena 2016 (Illumbe Bullring), with a capacity of 11,000 spectators.
---