Local and traditional sports
Local and traditional sports are still hugely popular in San Sebastián, all linked by a common denominator: betting. Since the early 20th century, betting and gambling have always been very closely connected to traditional sports in San Sebastián.
REGATAS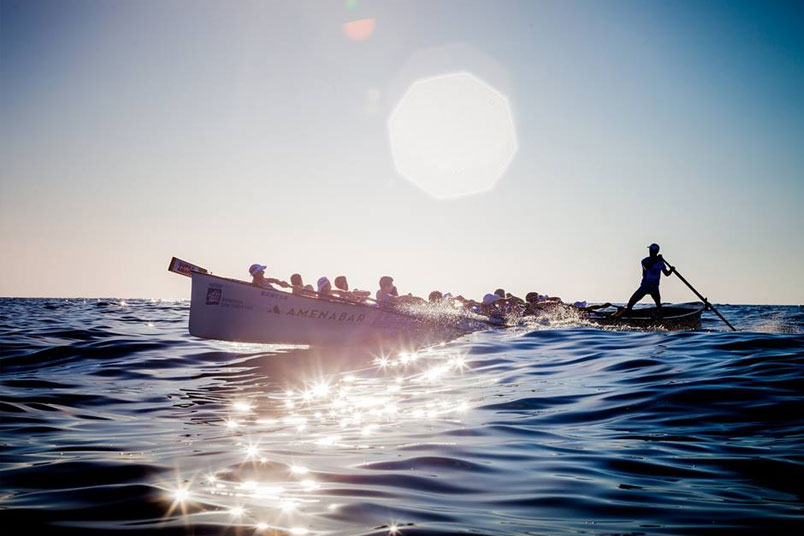 Regattas in La Concha
As the seaside city that it is, in San Sebastián a great deal of importance is placed on the fishing boat races or, as they are known locally, regatas or estropadak. The fishing boat races take their origin from the boats and their hell-for-leather races back to port to sell their catch. The Concha fishing boat races were organised for the first time in 1879 as part of San Sebastián's summer festivities programme. Today, the competition known as 'La bandera de la Concha' is among the top sports competitions in the Bay of Biscay. The estropadak races take place towards the end of summer, when thousands of people flock to all parts of the bay, turning it into an amphitheatre packed with enthusiasts.
PELOTA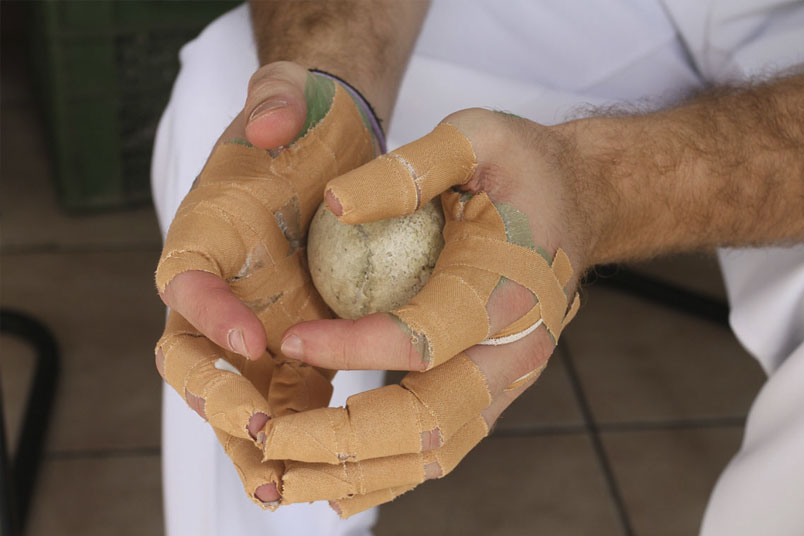 The most popular form of playing pelota is using your hand
Another of the most deeply rooted traditions in San Sebastián is pelota. It is possibly the best known Basque sport abroad due to the fact that it is played in all five continents and has had amateur enthusiasts including Paul Newman. Basque pelota has several game modes, but the longest-lasting and most popular today are hand pelota and cesta punta (jai-alai in English), the one to have crossed borders worldwide. This native sport, a combination of entertainment and culture, is, in its different game modalities, the best known Basque sport in the world and is played on different continents.
In San Sebastián you will have the opportunity to enjoy a real Basque pelota game.
RURAL SPORT (HERRI KIROLAK)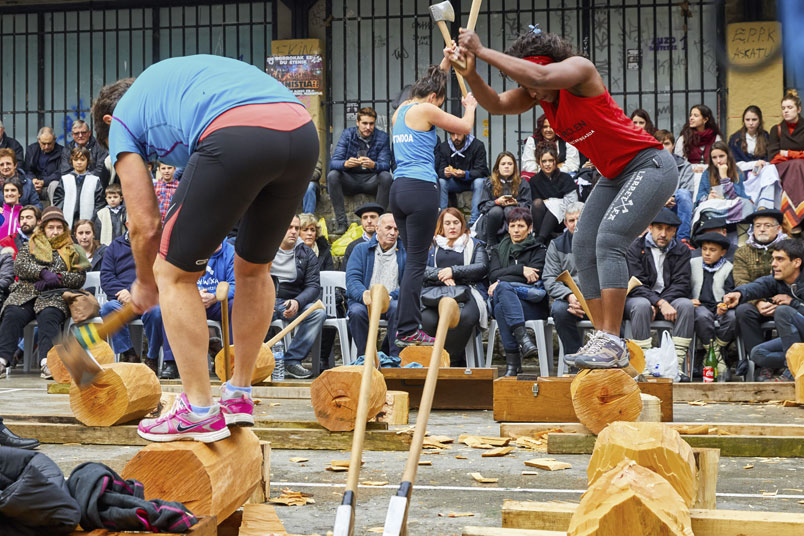 Aizkolariz in Trinidad square
Basque rural sport (herri kirolak) is the term used to describe the sports traditionally practiced in different parts of the Basque countryside. Most of these sports take their origin from work in these rural areas. Neighbours or the inhabitants of a village would compete to see who was best at their jobs, and the competitions eventually turned into sports. Thus, for example, the chopping of tree trunks for firewood led to the aizkolaris or wood-choppers; the moving of huge rocks for use in construction led to stone-lifting, etc.
HORSE RACING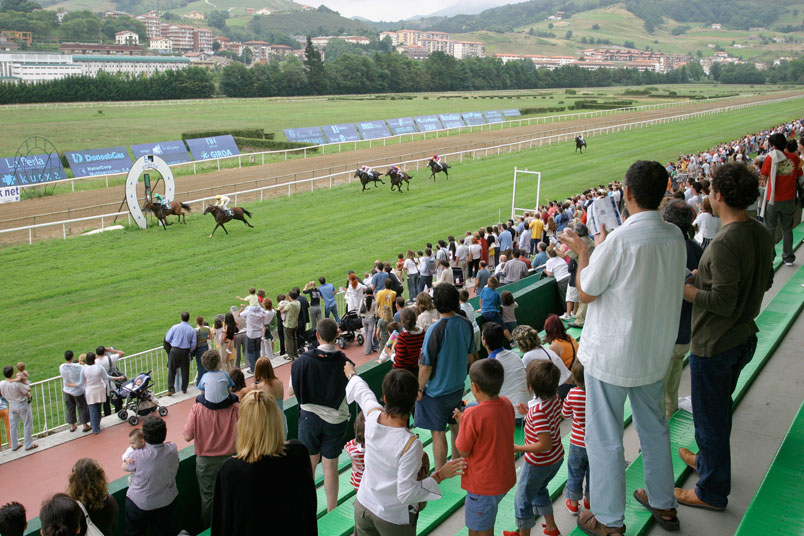 Race at Lasarte racecourse
In the warmer months, the Racecourse located near San Sebastián opens its doors for 12 Sundays to host several not-to-be-missed horse-racing events on the national calendar. Horse-racing enthusiasts have been faithful to this local rendezvous for decades.
---