Getaria, the land of vineyards and Txakoli wine
Day trips
2018 Nov 28
The fact that we sisters are big fans of txakoli wine and we love Getaria is now an open secret, so when we saw that Donostyletours were running the "Txakoli Tour" experience on the website of the San Sebastian tourist office, we thought it had us written all over it.
The Txakoli Tour is a private tour that you can go one whenever you want. As they come and pick you up in a car, you don't need to worry about anything, as the Tour includes txakoli wine tasting.
The tour takes you to Getaria, via Mount Igeldo and, although it may sound like a cliché, enjoying the journey and the scenery is a marvellous experience in itself.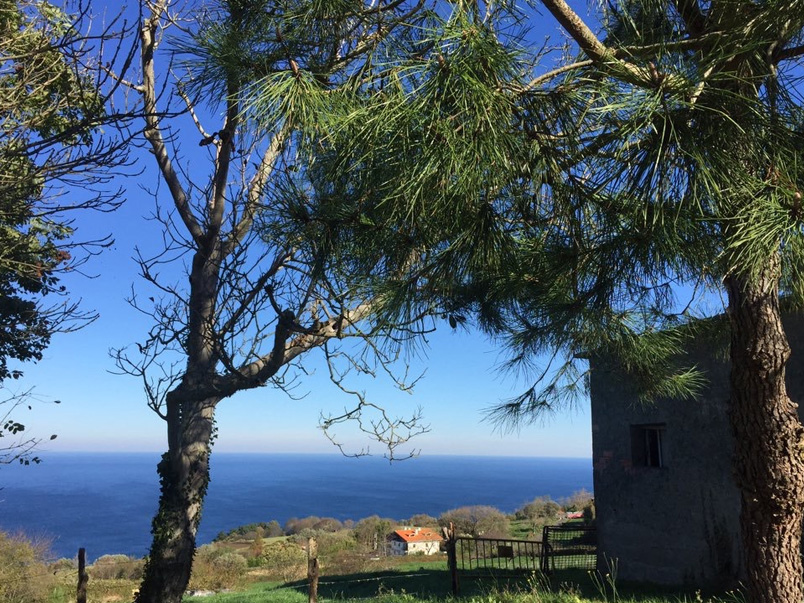 Horses, sheep, rabbits, Scottish cattle that come out to greet you, stunning views within a stone's throw from our city centre; sometimes we forget that we have the privilege of having Mount Igeldo right there before us./p>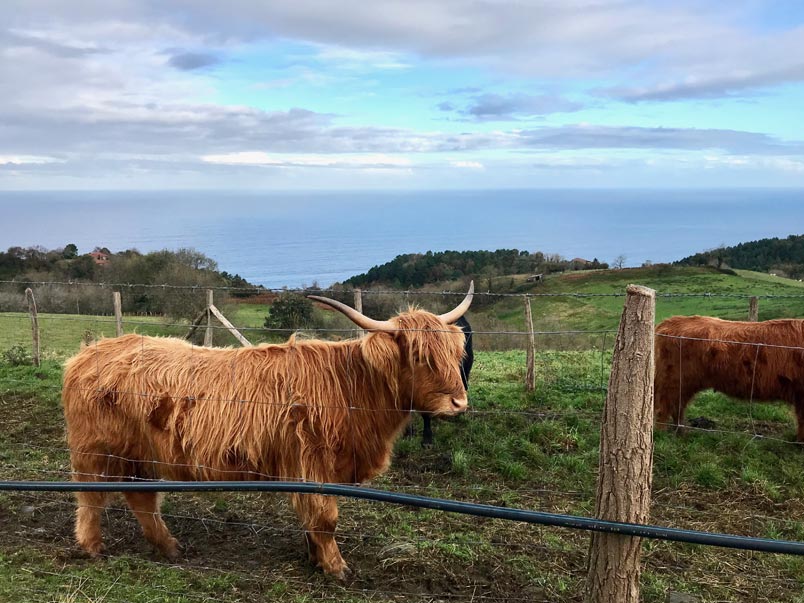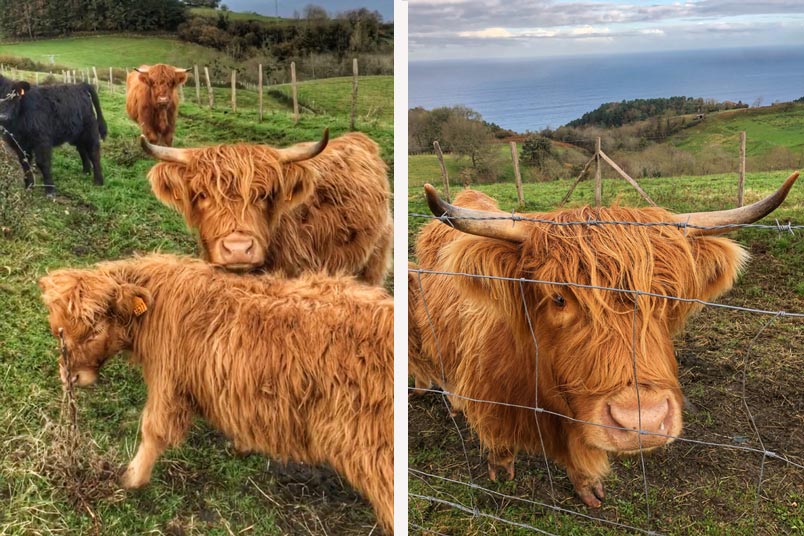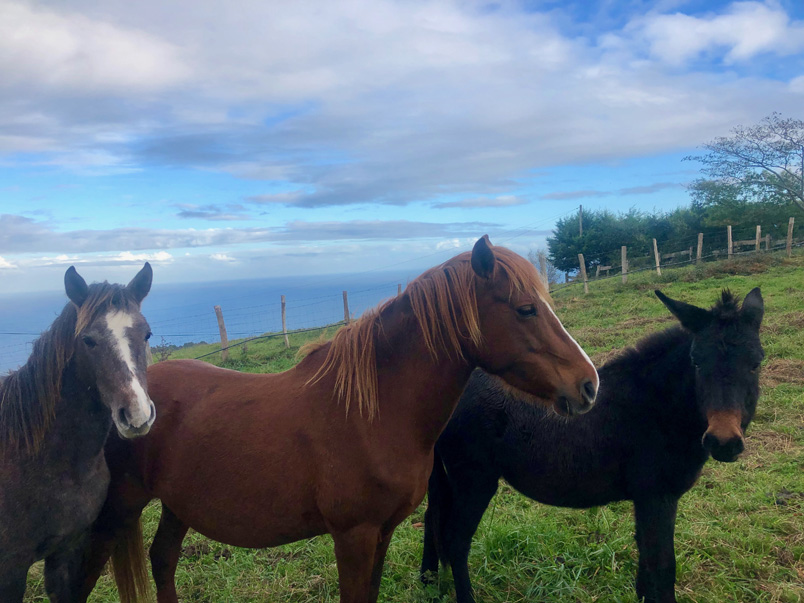 Our guide, Ainhoa from Donostyletours stops the car whenever we ask him to, so that we can take photos, record videos and post Instagram stories. We are relentless; if we see something beautiful we have to stop, and everything is beautiful on this tour.
When we get to Getaria, it's time for our guide to tell us curious information, stories and legends about whale hunting and the town of Getaria.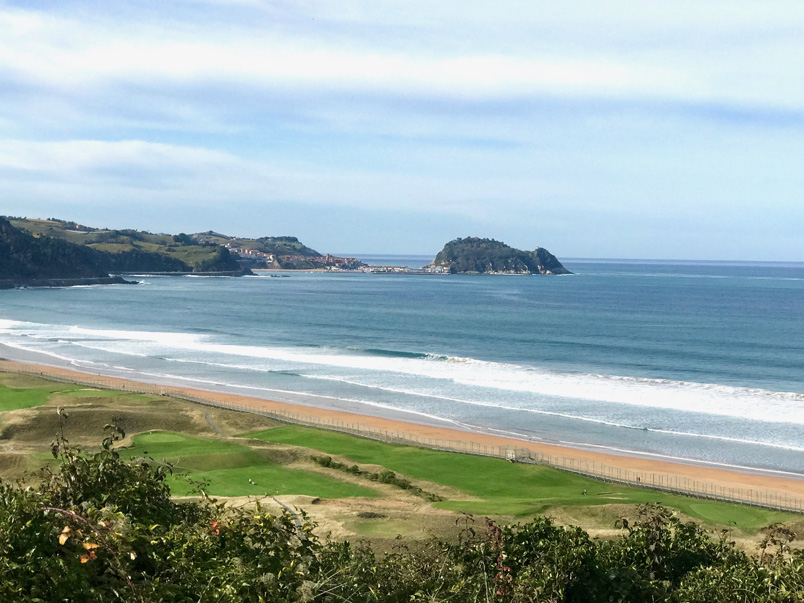 We go inside San Salvador Church, we stroll along the cobbled streets, we admire the views from the port and we smile at the thought of being lucky enough to have Getaria and the land of txakoli wine so close to hand.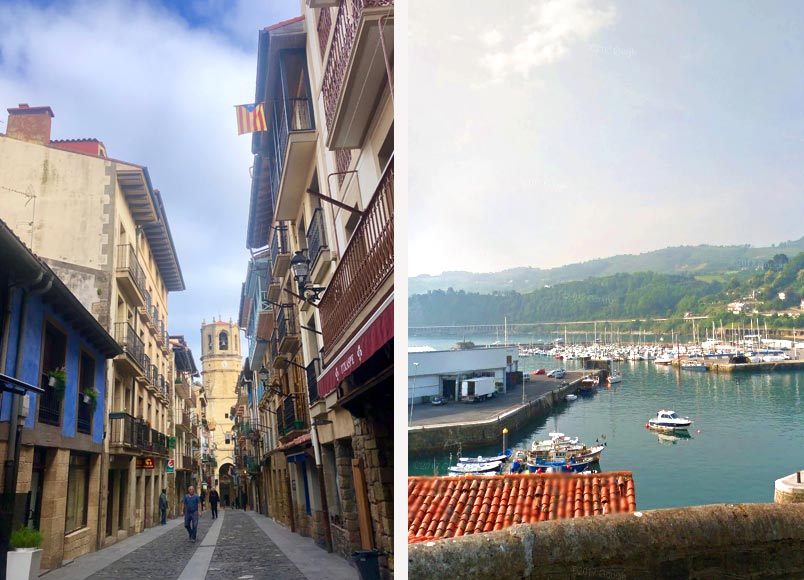 We get in the car and go to Elkano Txakolindegi. It's an incredible coincidence that, thanks to our friend Agus, this very summer we tried Elkano txakoli wine for the very first time at a dinner in August in Getaria, and we fell in love with it immediately.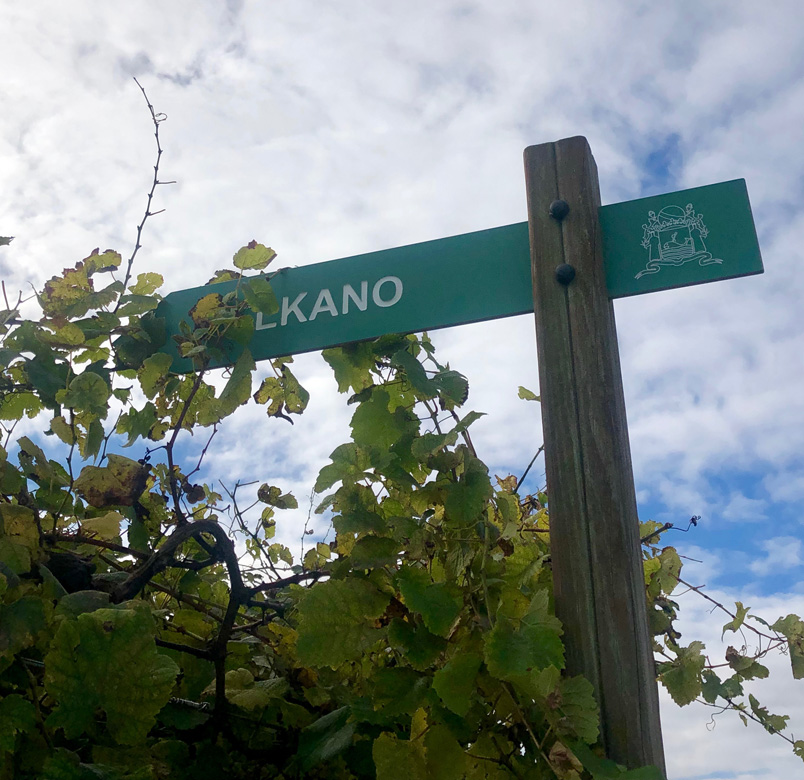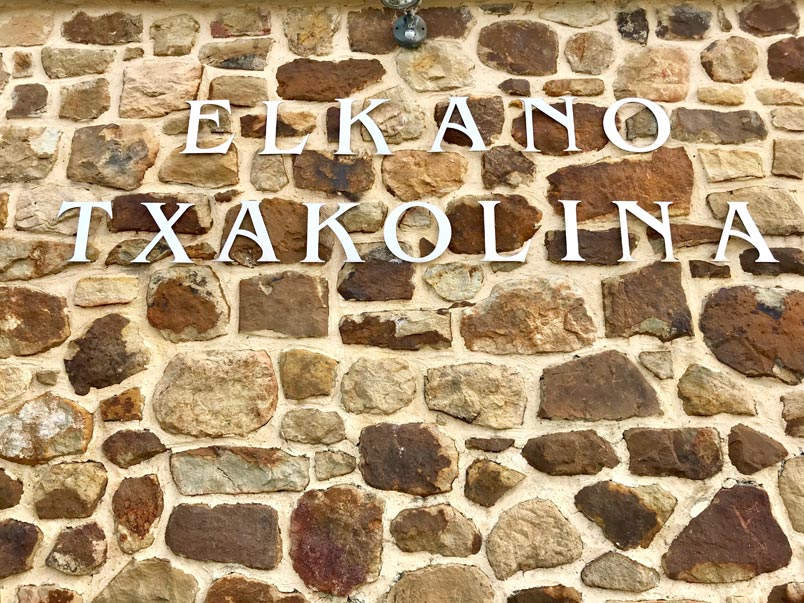 We were amazed by the views and the scenery in the Elkano vineyards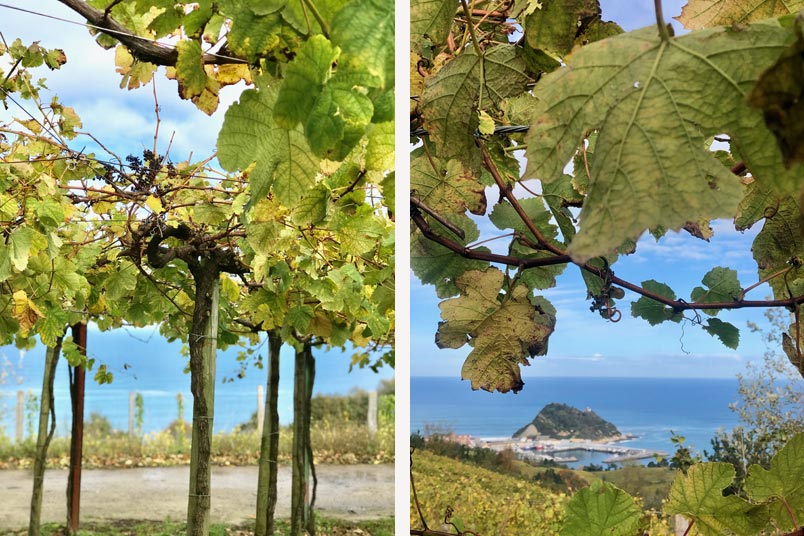 We were greeted by José Luis and Ekaitz Zimmermann, a father and son whose surname is German; they laugh as they confess that besides the German name they have another 7 Basque surnames.

LTheir passion for txakoli wine, for their vineyards and for this land is palpable in every explanation, every gesture and every word. Awestruck, we listen to the family's history and its tradition with txakoli wine, which goes back as far as 1830.
In the Elkano winery they produce artisanal txakoli wine, following the traditional process but with new techniques.
Every grape is nurtured and they pay attention to every tiny detail, and you can really notice this in their two txakoli wines: Elkano and Juan Sebastián.
They also explain that there is a barrel for every plot, meaning that there is minimal oxygenation of the grape must throughout the fermentation process.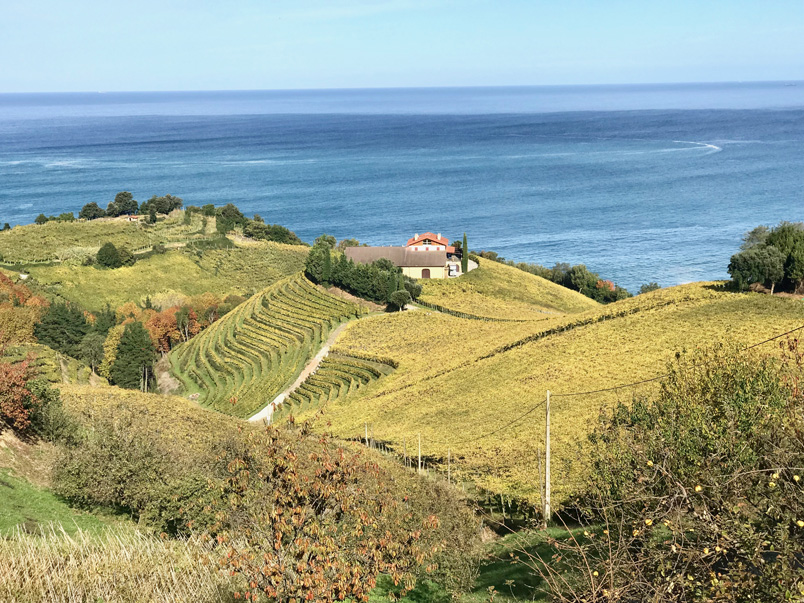 This means that their txakoli wines are high in quality and a wonder for the senses.

After the tour of the winery, we went out onto the terrace and stood around a kupela (barrel) to enjoy some wine tasting. The sun shone on the vineyards and our txakoli wines were served with gildas (olives, chillies, gherkins and canned fish on cocktail sticks) and exquisite antxoas (anchovies) from Getaria. We tried them and we were oh so happy as we enjoyed the sea view.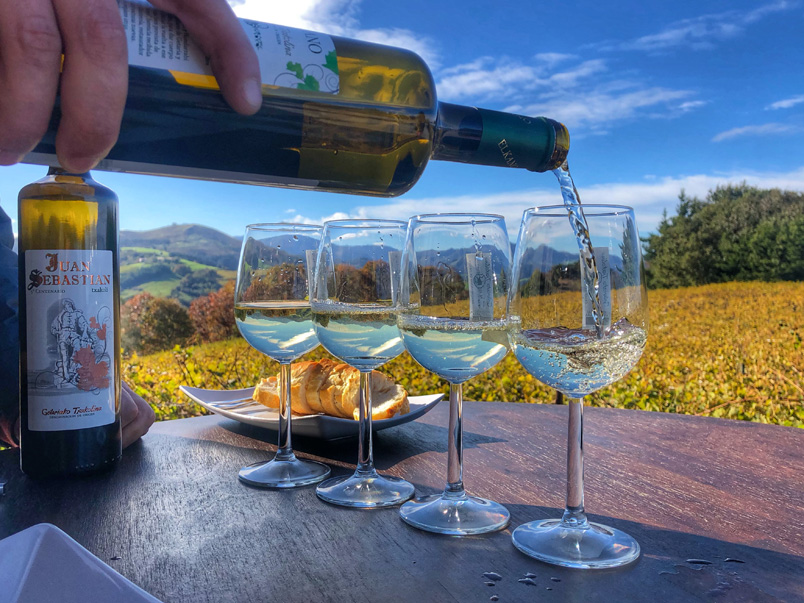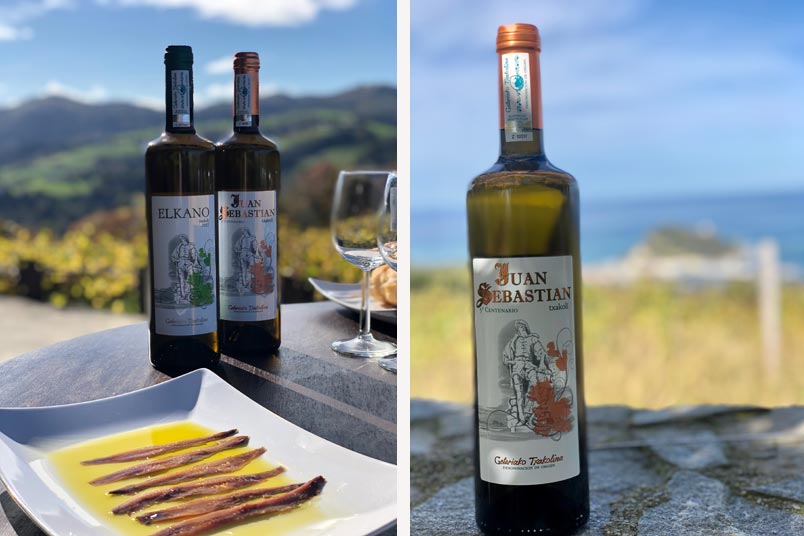 When it was time to say goodbye, a group of tourists from Madrid appeared. They'd walked there from the Hotel Iturregi in Getaria and just happened upon Elkano, but they were amazed by the vineyards and the views.
It was now after 13:30 and they asked José Luis if they could try a bottle of txakoli wine.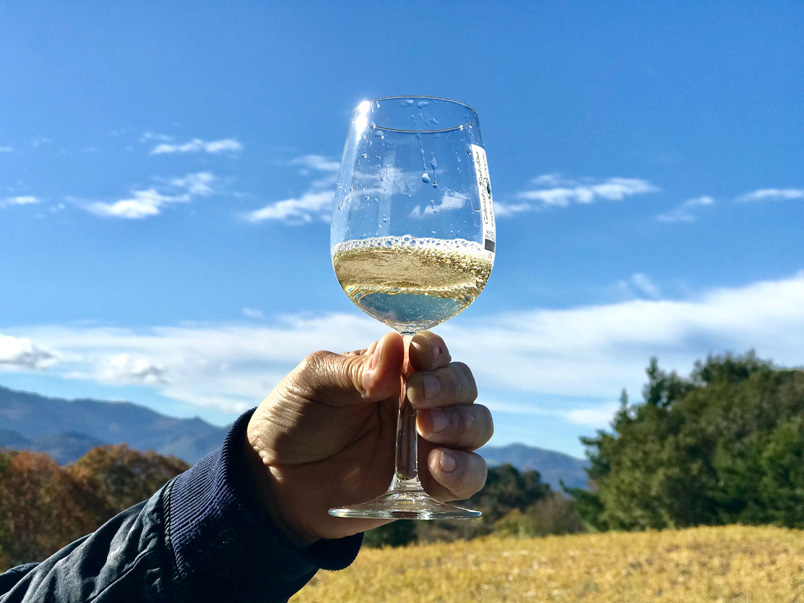 "I'm sure there's something we can do", replied our wine-producer friend with a smile, bidding us farewell as he entered the winery in search of one of his wines.
We said agur (goodbye) to what had been a most beautiful November morning, thanks to the Zimmerman family and Donostyletours.
But before we left Elkano Txakolina, we spoke to our friends from Madrid. "You've had a real stroke of luck, because you're about to taste one of the finest txakoli wines on the planet".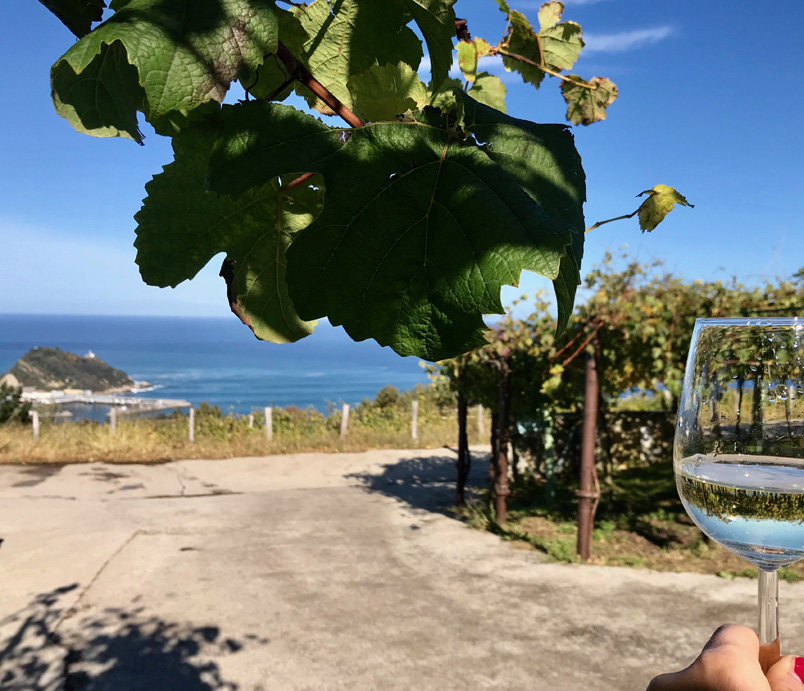 And there, among the vineyards, sea views, glasses, laughter and txakoli wine, we left behind our impromptu friends with our shared love of tradition and good wine.

We went down to Getaria and set off to Zarautz along the coastal road which is, quite simply, STUNNING.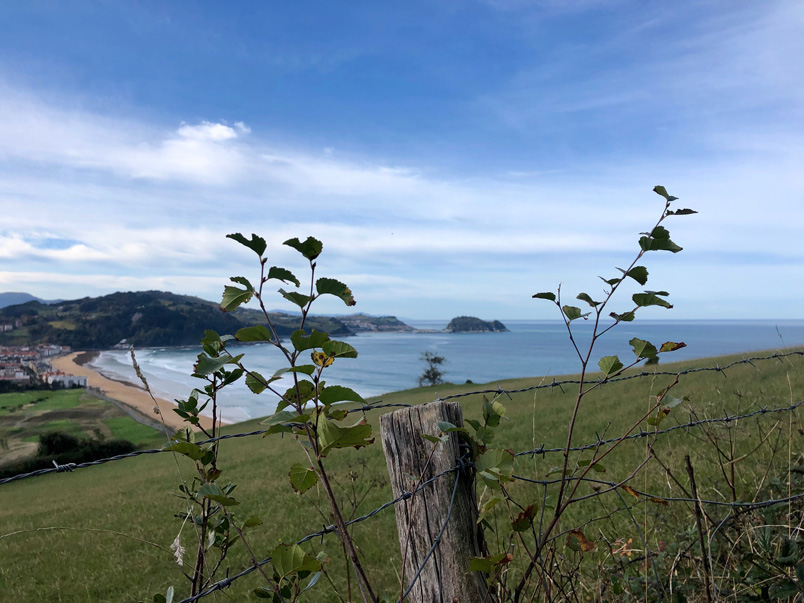 When we got to Zarautz, our tour made one final stop in Talai Mendi, a marvellous place where we were able to enjoy a panoramic view of Zarautz Beach, the golf course and Getaria.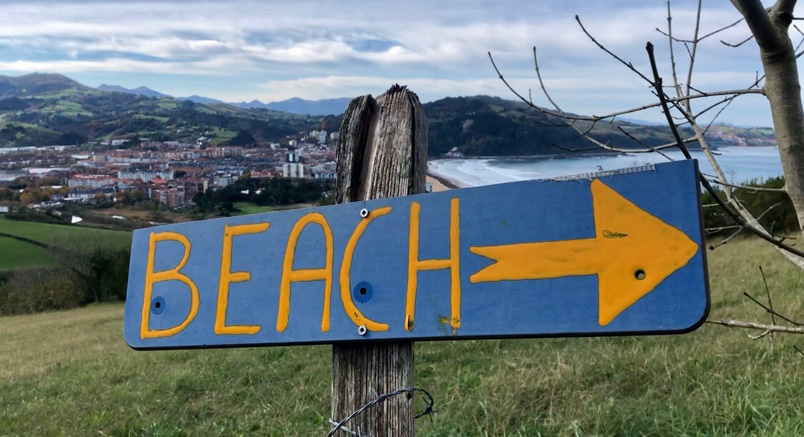 We had a fantastic experience and, as a memento, we took a bottle of Elkano txakoli wine with us to drink a toast from our home.
Let's drink a toast. Topaaa! (Cheers!)