The Basque carnivals
Basque
2023 Jan 22
It's carnival time!!!
Although carnivals are held across the world, the ones that are held in many of the Basque Country's villages are very special. You can still find carnivals that are deeply rooted in Basque traditions and Mother Earth.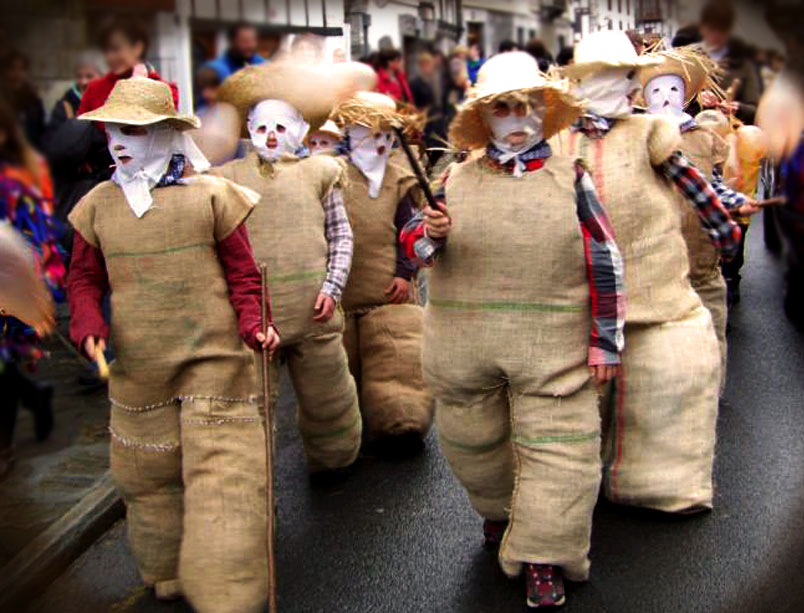 Lesaka Carnivals
An hour away from San Sebastian, in Navarra, we can find the most famous and traditional Basque carnivals:in Lantz, Ituren and Zubieta.
ITUREN-ZUBIETA CARNIVALS
The first carnivals to be held are in Ituren and Zubieta, on the Monday and Tuesday following the last Sunday in January (In 2023, on 30th and 31st of January).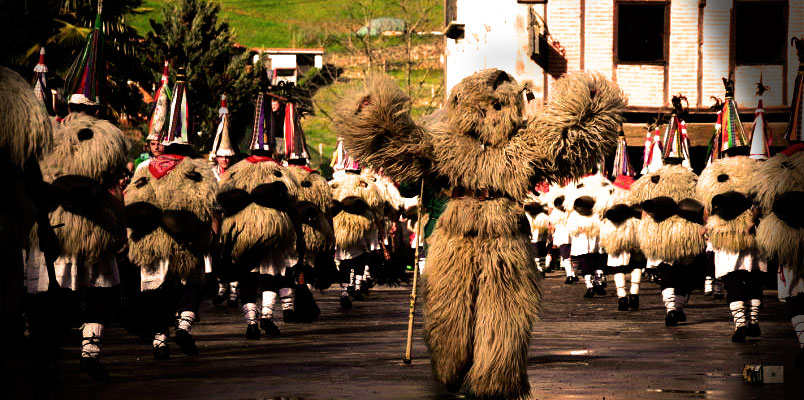 Joaldunak
The stars of these carnivals are the joaldunak. According to the tradition, the joaldunak shake the cowbells that they carry on their backs to drive away evil spirits and to awaken the forces of the earth, invoking the spring.
It is worth seeing the moment when the joaldunak from two villages meet each other halfway between them.
While the Ituren-Zubieta carnivals are the first to be held, the last are held in Lantz, as they take place during the days leading up to Ash Wednesday (In 2023 on 19th, 21th and 21st of February).
LANTZ CARNIVALS
When the last light of day begins to fade, the people of Lantz dress up as different characters and go out onto the streets to re-enact the legend: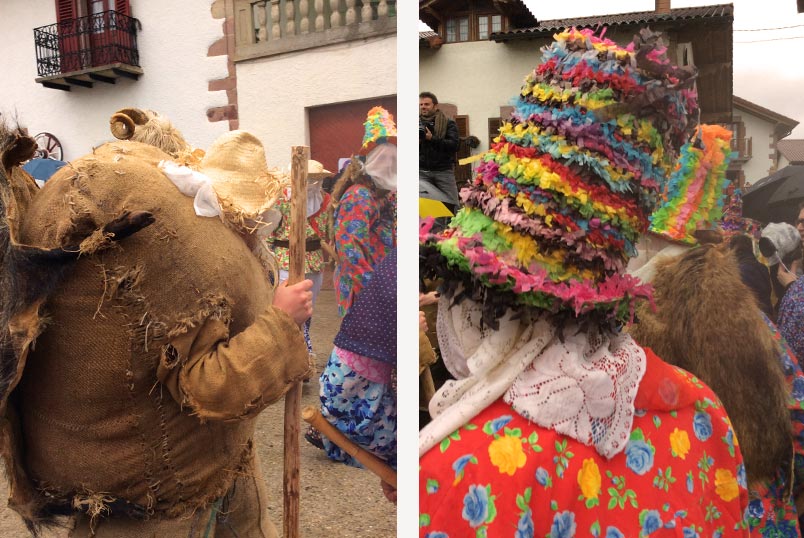 Ziripot

According to that legend, a very fat man called Ziripot used to live in Lantz. He was so obese that he was unable to work, so, in exchange for food, he would tell stories to the people from the village. But one day, a giant called Miel Otxin appeared, accompanied by Zaldiko (a character who is half horse, half man). Everyone in the village was forced to obey them and, scared, they followed them around, giving them everything that they had.
But Ziripot had nothing to give to them. An angry Zaldiko pushed him to the ground, where he remained, unable to get back up, thinking that he would have to spend all night there.
However, during the night, the people from the village came out of their houses to help Ziripot, and they decided to go after Miel Otxin. Armed with stakes, hoes, pitchforks and spades, they trapped Miel Otxin and burnt him.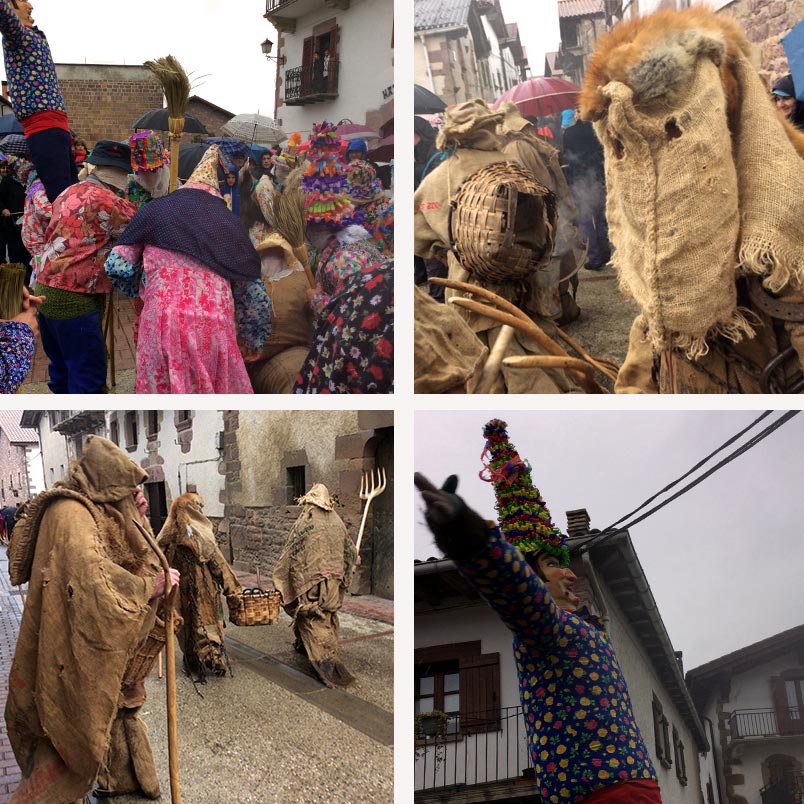 Although it may be a little scary, it's worth it! And be careful, sometimes the characters will start pestering visitors!
In Navarra, the traditional Basque carnival clothes are specially preserved (they are different in each village), so you can also find different Basque costumes in Lesaka, Bera, Igantzi, Alsasua, Goizueta and Luzaide (Valcarlos).
In Gipuzkoa, the most famous carnivals are in Tolosa and San Sebastian, which this year will be from 46th to 21th of February.
TOLOSA CARNIVALS
Without a doubt, in Tolosa you will find the liveliest atmosphere, with brass bands, drum parades, groups of friends, carnival troupes, etc. Here you will find the most original costumes and the best party atmosphere. The Tolosa carnivals attract people of all ages every year.
Got your costume yet? I've already picked mine! What about you? Where and how will you spend your carnivals?
---