Inudeak eta Artzainak
Culture
2023 Jan 23
Inudeak eta Artzainak
The troupe of nurses and pastors preludes Carnival
The Sunday after the Caldereros celebration (the first Sunday in February or the one following Candlemas) sees the Inudeak eta Artzainak parade, a wink to the courting that went on between nursemaids and shepherds when the latter came down into the city. It also represents the vaccination of babies. This is yet another event in the local run-up to Carnival.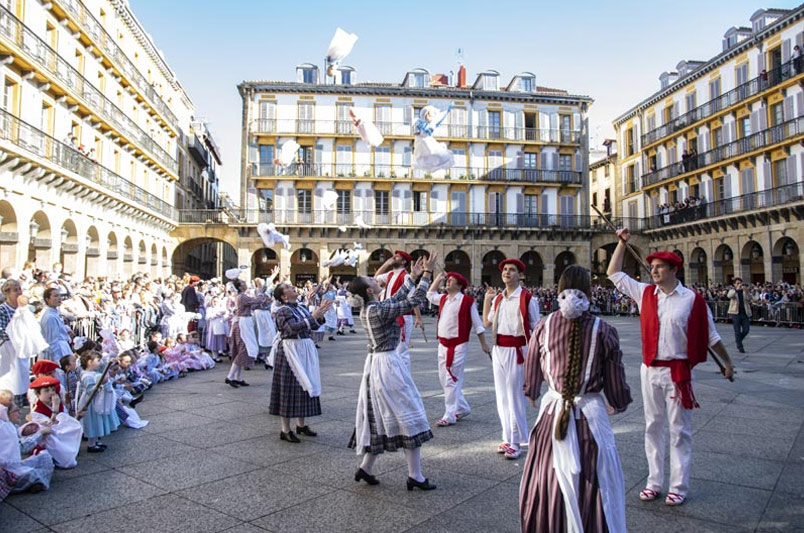 Photo: Donostia Kultura
The music is basically by Maestro Raimundo Sarriegi. The parade includes 30 couples of inude eta artzainak, some 60 drummers, and other characters like the mayor and his wife, a secretary, a bishop, a priest, altar boys, provincial policemen, a wafer-seller, a boot cleaner, a baker-woman, a street sweeper and other characters in period dress.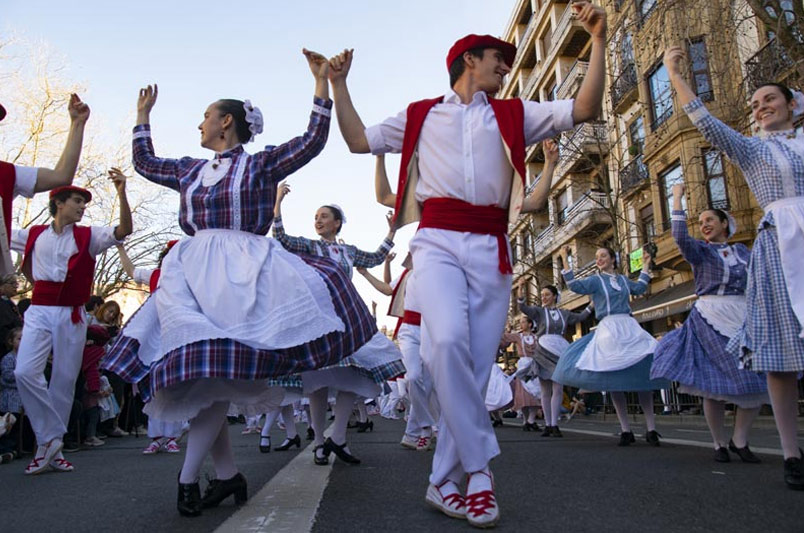 Photo: Donostia Kultura
The celebration disappeared in 1912 when Pope Pius X announced that the holiday previously celebrated for Candlemas was to be a normal working day, although the Kresala Association finally recovered the event as one of the activities organised to celebrate its 10th anniversary in 1977.
---