Slow fishing: Don't just gaze at our coast, get out on the water and discover all it has to offer
Sport city
2020 Jul 17
Discovering all the secrets of our little slice of the Cantabrian Sea means, at sunset, sustainable fishing, sailing behind the island and waiting to watch the sunset from the sea; it makes boat trips from San Sebastián into an afternoon to remember.
You might think it sounds like the perfect plan for someone who is new to our city. And to this I answer with a resounding yes, but it was also a yes for me. A born and raised Donostian, who enjoys every corner of our city, who had already sailed in our bay and beyond, but who had never felt a connection with our sea and its secrets like the one I felt on board this ship.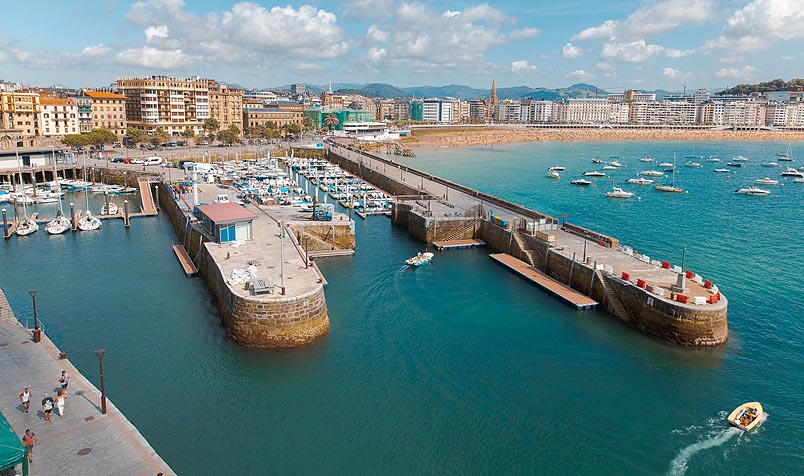 Iñaki from Oribay - a life-long port resident and fisherman ('arrantzale' in Basque), a man of the sea (and the world)- and his dog Wanda welcomed us on board of what would become a journey across the sea, geography, and time.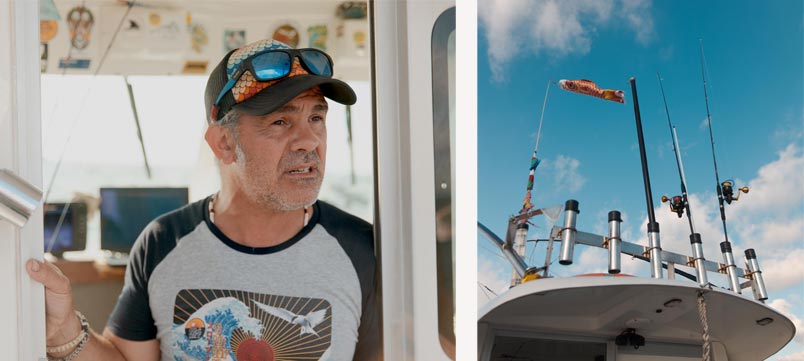 We thought we were going on a fishing trip but found ourselves immersed in the Basque fishing tradition, in a delightful master class on the animals that inhabit our coasts, the underwater ridges and mountains, traditional and modern fishing...and everything that happened on board was all about balance and connection.
A harmony that emanated passion and love for our land and its culture. We set sail and headed straight toward the island after getting used to the roll and pitch of the boat. Sailing around it, we saw the colony of seagulls that lives there, the result of crossbreeding between different species. And thus, discovering the curiosities of the area, we continued our journey along one of the sea ridges that follows the route from Mount Igeldo to Orio.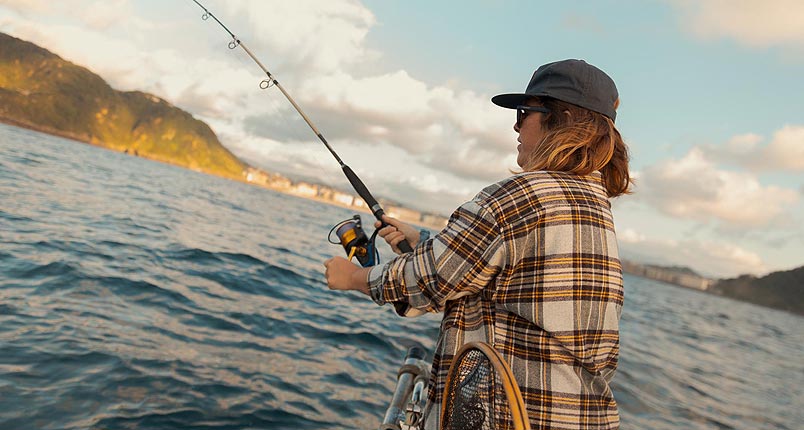 At this point we already had three lures cast and were waiting anxiously for the fish to bite. Three lures, you say? There are many types of fishing techniques to choose from. We did some beginner fishing, jigging, and spinning. Yes, spinning, which, aside from being a form of exercise on a stationary bike, is also a fishing technique.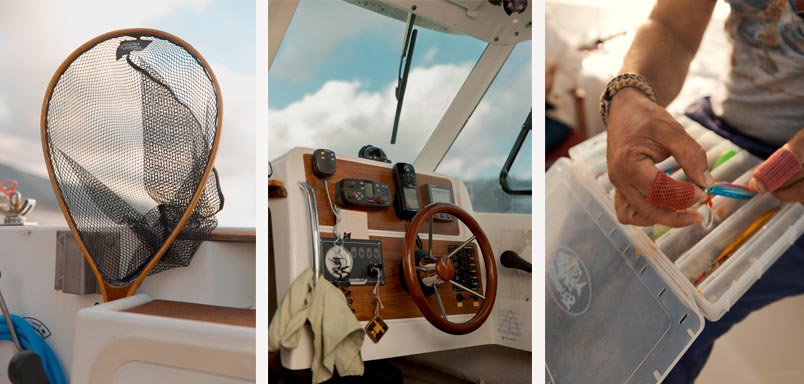 Iñaki taught us these sustainable fishing techniques as a way to conquer a fish instead of catching it. Based on knowing the species that live in each specific area, their habits and schedules, combined with the latest technology for tracking the seabed, we got into the rhythm of the life of the fish; to capture them naturally and respectfully, and then release them back into the sea.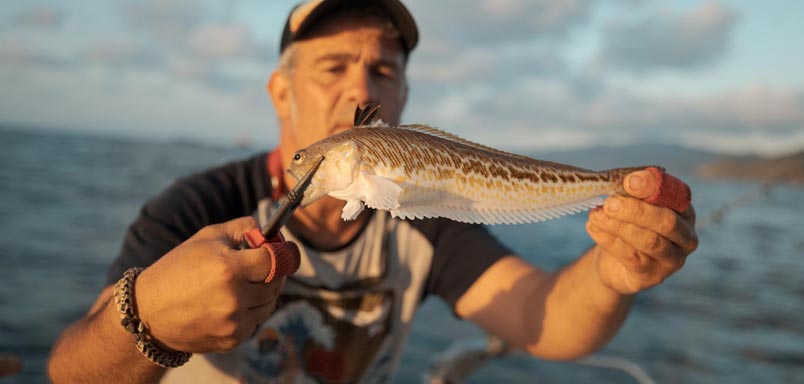 And that is because, undoubtedly, the love for nature and tradition were one of the ingredients that made this experience a ten out of ten. The love of the sea and fishing that Iñaki's 'aitona' (grandfather) instilled in him, paired with the master's knowledge about biology and geography, made us feel completely in tune with what was happening under our feet.
And suddenly, we got a bite! What a thrill the first fish gave us! And with the old reel, too. We had two more modern rods and a traditional reel, the kind you crank by hand. That's how we started out, catching a decent-sized sawfish by hand.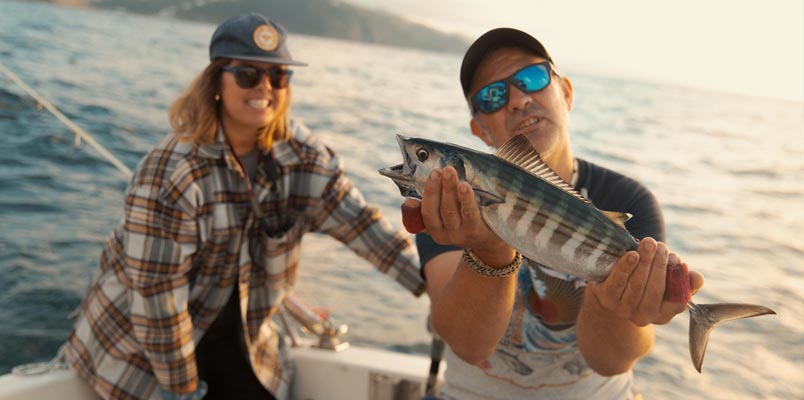 As for me, I can say that it wasn't my first time fishing, but I felt as if it was. Because it was the first time I did it knowing what I was doing, why I had caught that fish, why at that time of day...and after feeling extremely grateful for the adrenaline rush, we released it back into the sea.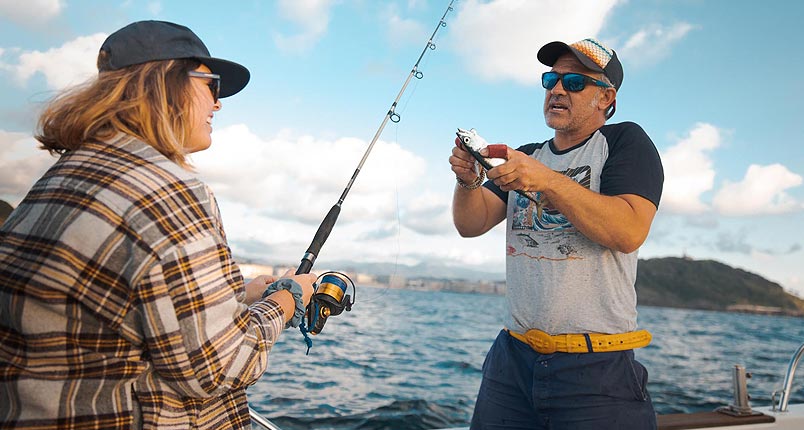 That was our choice, although you can also keep your day's catch to enjoy in later in good company, paired with some cider; it can even be prepared in one of the restaurants in the port. The guide's close relationship with the port and its restaurants means you have the option of bringing your catch to them and having them prepare it for you right then and there.
The guide told us about the sea, about the way of life there, as we waited for another fish to bite; he told us sailors' jokes, he taught us his jargon, and even stories that are now legend, like how the last whale on our coast was caught. Do you know who caught it? The question is still up for debate, although we do know who took the bones, because they can be seen in the Aquarium. The one located right in the port of San Sebastián, one of the few urban ports that remain today.
Basque and Galician fishing boats also figured in our stories, as we were incredibly lucky to see how they caught bait and then went out to see for about four months to fish for tuna and bonito. The boats on one side and on the other a panoramic view that gives its name to one of our city's pseudonyms: 'Hirutxulo'. And amid information on biology, geology, and slow fishing, we continued sailing, waiting for the sun to go down and to catch a few more fish.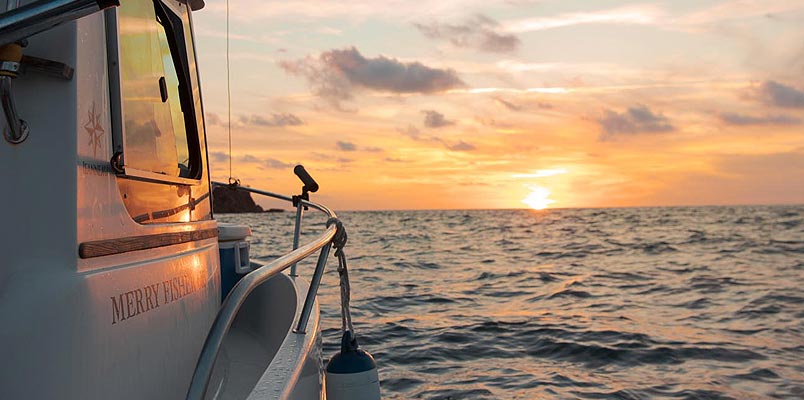 Three hours and a thousand stories later, I set foot on solid ground with one more sunset for my collection, one that will have a special place in my memory. The one I shared with three adventurers, a little dog, and several fishing boats. That sunset that made me feel even closer to my homeland and helped me discover everything that is hidden under that blue mantle that I often gaze at from the Paseo Nuevo.