My first meal in Basque Country
Food and drink
2019 Feb 13
One never forgets one's first meal in Basque Country.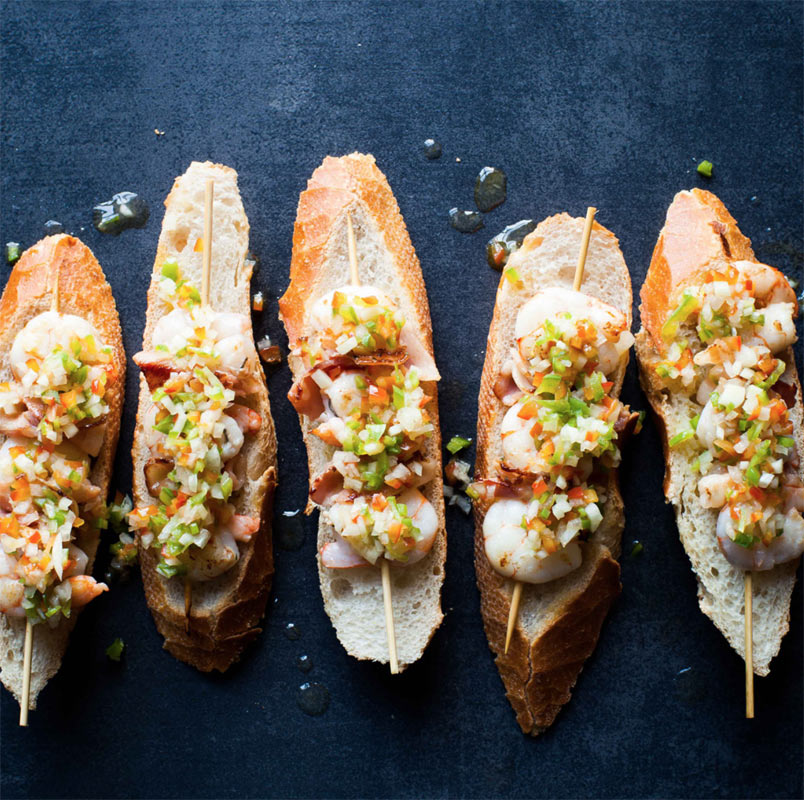 For me, it was several rounds of pintxos at a tiny bar, standing room only, in San Sebastián's old part. I was a college student, I was on a budget, and I was in heaven. Meat, battered in tempura and fried. Anchovies like I had never seen them, silvery and tart, perched on bread and crowned with green, red and white vegetables. With a glass of cider to wash it all down.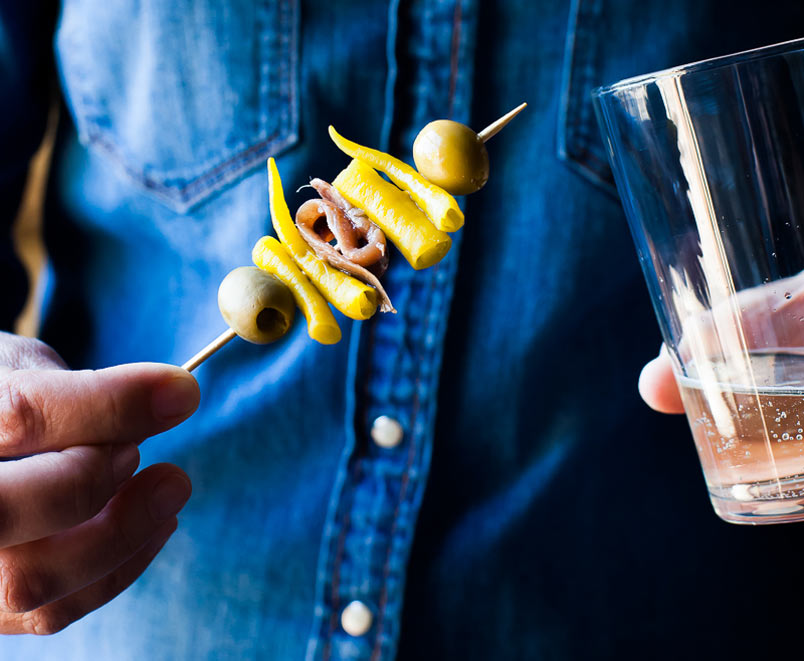 It was only my first foray into what would become a long love affair with Basque people, food, and culture.
Magic and mystery hangs over the Basque Country like the omnipresent fog in its rural mountains. Located in the north of Spain, it is regarded as one of the world's top culinary destinations, with San Sebastián as the crowning jewel in its foodie tiara. Its culinary accomplishments, however, derive not from a large population or a cosmopolitan vibe—they come from a unique, insular culture that is one of the oldest in Europe. The Basque people's mysterious origins remain uncertain, but their culture is rife with tradition, most of which centers around the table.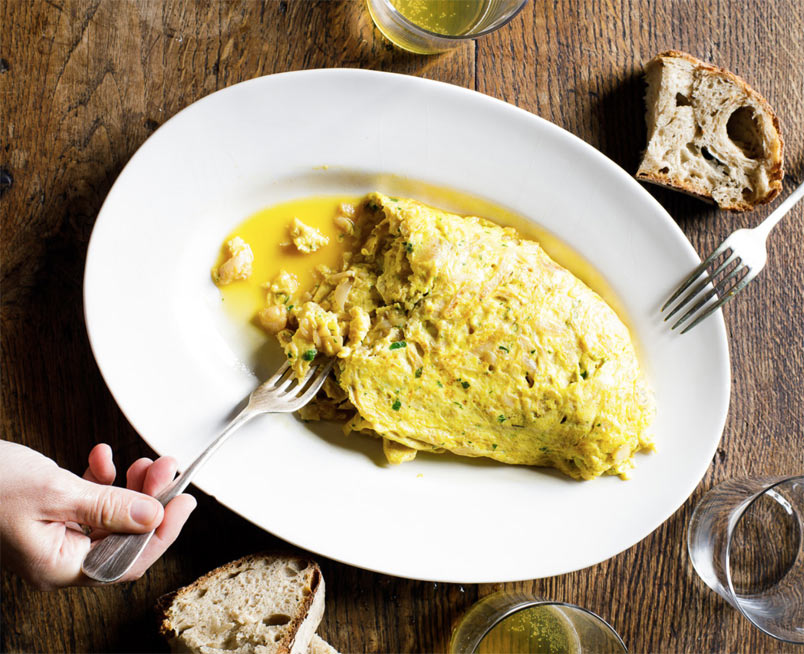 It is impossible to exaggerate the importance of a meal in this land—seasonal festivals are based on them, social calendars revolve around them, and they are coded deeply in tradition and meaning. Markets bustle, amas and amonas cook, and dining societies fill with smoke and laughter. It's all about food, in a way that's wholly authentic and uncorrupted by the outside world. Seasonality, farm-to-table, local, artisan—all these buzzwords are merely how things are done in this tiny country.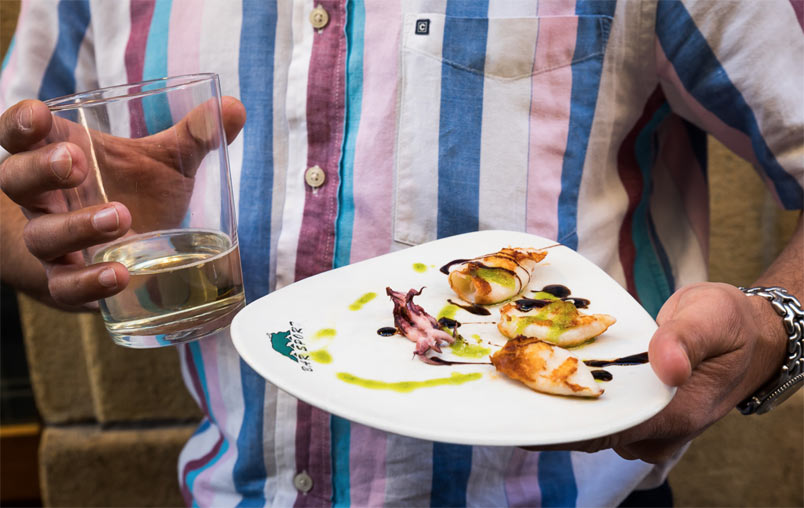 The culinary culture of the Basque Country, however, has remained surprisingly off the radar. Despite Michelin stars, growing tourism, and just incredibly great food, the true story of Basque culinary culture remains untold. Why?
How can a town like San Sebastián, with more Michelin stars per capita than any other city in the world, be still (relatively) undiscovered? How can the raw beauty of the Basque Country's landscape be virtually untouched and unknown?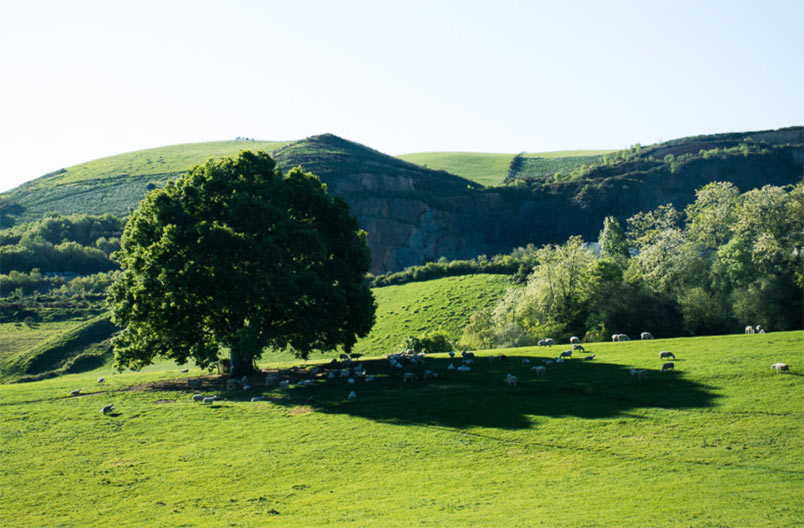 The answer is simple yet complex—the Basque people, formed by the fickle weather and craggy mountains of their landscape, are a tight-knit, closed culture, defined in a language unintelligible to outsiders.
All this fascinated me and led to an obsession that grew into my book, Basque Country. In my book I seek out the recipes' link to their cultural context—because culture lies at the crux of Basque cuisine. Giving this book life are the producers and the guardians of tradition in the Basque Country, from farmers whose mission is to safeguard heirloom seeds and provide the world's best chefs with product, to shepherds who spend cold nights in their minimalist bordas, or mountain huts, to care for their latxa sheep. This fascinating people clings to its culinary traditions, rarely allowing an outsider into their homes, businesses and gatherings.
My book Basque Country contains 94 of the region's most traditional recipes, as well as the stories behind them.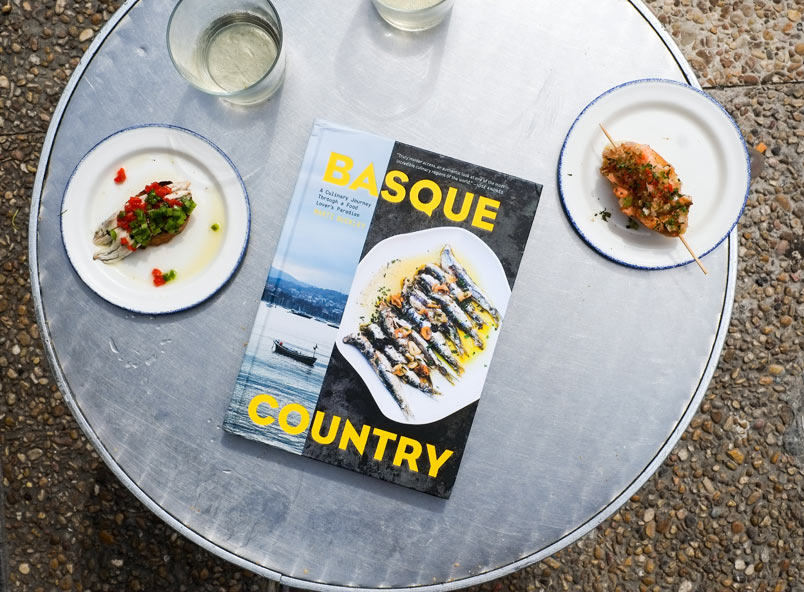 The Basques opened their doors for me. And now I hope to do the same for you.
Purchase Basque Country at a bookstore near you or on Amazon.