I'm going to tell you the sweetest secret about Donostia…
Food and drink
2022 May 11
There's something just as traditional as going to eat pintxos in Donostia, going up Monte Igeldo or discovering the Concha Beach. It's the experience of enjoying a creamy artisan ice cream, the kind whose flavour lingers in your mouth for hours. Like the ice cream you remember from before.
Whether it's summer or winter, whether it's cold or raining, or the sun is blazing. You'll always find an open ice cream shop, or run across someone walking through the Old Quarter, or enjoying a sunset from one of the lookout points on the Concha walkway while enjoying an ice cream in a tub or cone.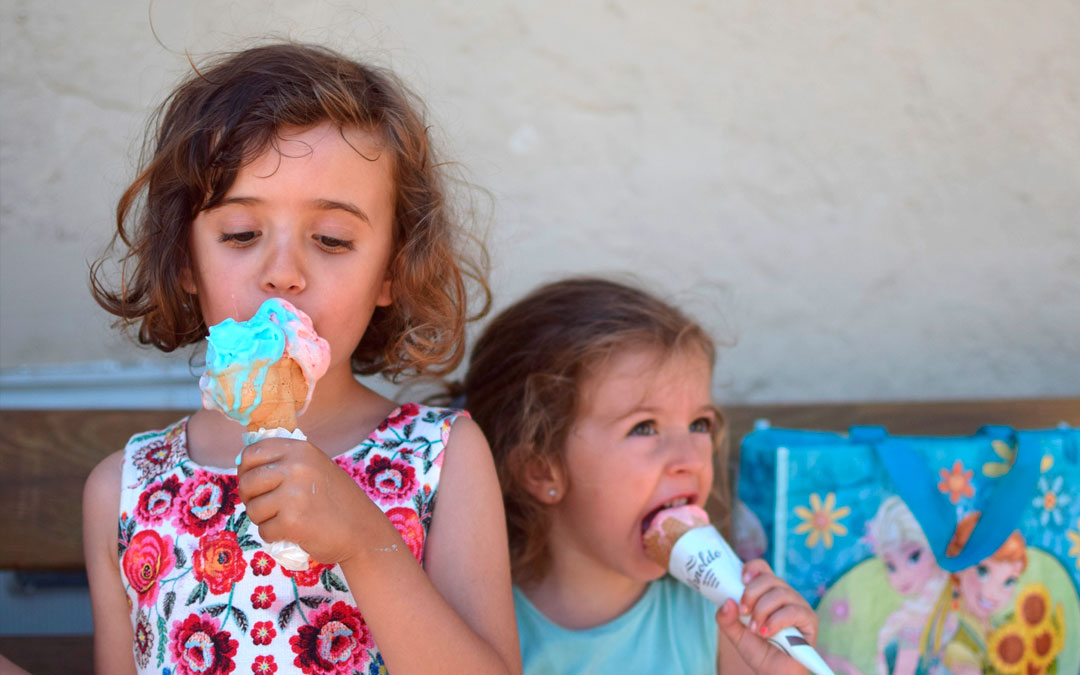 Because in Donosti, ice cream doesn't have to do with a season or climate. It has to do with moments in time.
You can't leave the city without having seen the sunset from Sagúes, or taking a night-time stroll through the Bay or the Paseo Nuevo without holding an ice cream in your hands. In fact, you can't visit Donostia and not eat an ice cream from one of its ice cream shops.
Where can I eat an artisan ice cream?
If you have a hard time making choices, be patient. First, you'll have to choose the ice cream shop. Be forewarned that there are over 15, just in the space separating the Kursaal from the Boulevard. But those aren't the only ones. If you're walking the streets of Riberas de Loyola, Antiguo, Amara, Egia or Gros, you'll also find ice cream shops where you can enjoy that moment of happiness, so suspiciously addictive. I don't know anyone who doesn't like ice cream!
Once you pick one, you'll have to deal with mile-long counters, full of colours. There are litres and litres of creamy ice cream, ready for tasting. Over 30 different flavours, most without colourants or additives, others with low sugar, but always top-quality.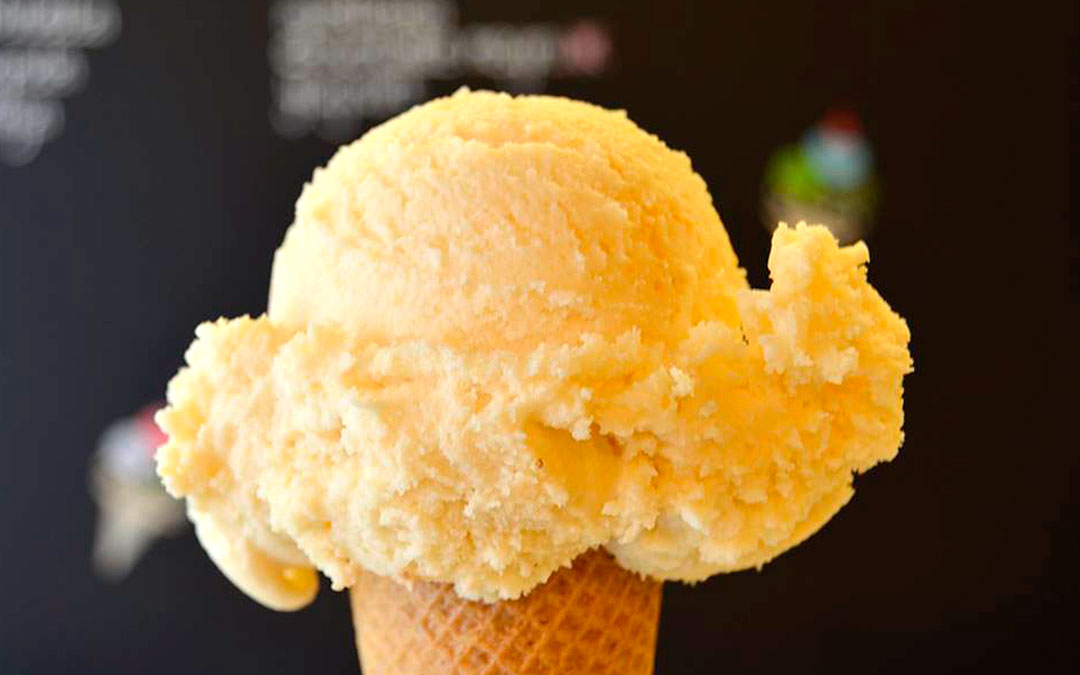 Foto: Casa Arnaldo

Dozens of flavours, from the most exotic, like Mango or Pistachio (tourist favourites), to the more traditional, like yogurt, lemon and chocolate, and more novel tastes, like Kinder Bueno, Cookies and Dulce de Leche. You can also find other innovative treats, like King's Cake ice cream, a true pleasure if you have a sweet tooth.
Of all our ice cream shops, here are three of the most mythical ones.
CASA ARNOLDO: The oldest in the city
Whenever you stroll down Garibay Street, you'll see someone with a cone with scoops of coffee or black chocolate ice cream. They're most likely from Casa Arnoldo, which has been sweetening the city since 1935. They were the first ones. That year, they disembarked in Donostia, coming from Italy. From whence they brought the art of making ice cream. Artisan recipes prepared with a traditional formula that they still use today. If you love chocolate, this shop is a must-see, because its ice cream is magical, cold and creamy, an intense flavour that lasts for hours.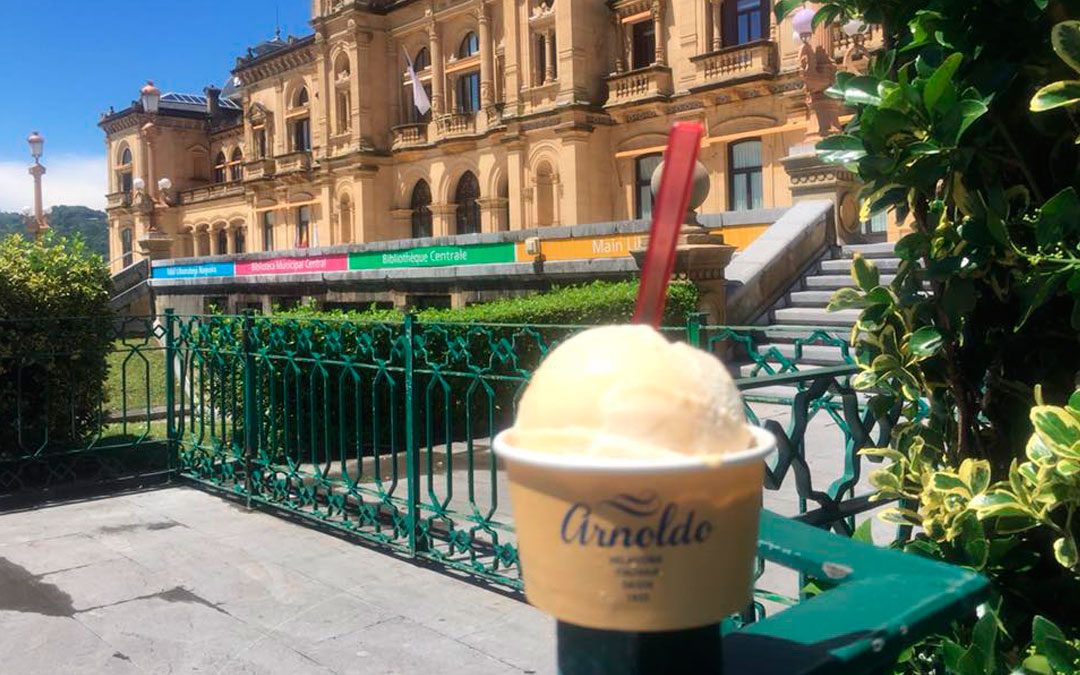 Foto: Casa Arnaldo
HELADERIA LOS ITALIANOS: Flavours to fill you with joy
To select this ice cream shop is to bet on a winning horse. Over 50 years old, the traditional recipe for their ice creams has been passed down through the generations. Today, they still make their ice cream like yesteryear, with natural products, 100% artisan.
Over 35 flavours, from the most exotic to the most traditional, with specialities that vary from one week to the next. My recommendation is to ask what's been freshly made...and then just enjoy it.
If there's something keeping you from sleeping, hop over to Aldamar Street and enjoy the Quitapenas (No Worries) ice cream. The flavour lives up to its name, with the "extraordinary power" of pushing your worries away and filling you with joy.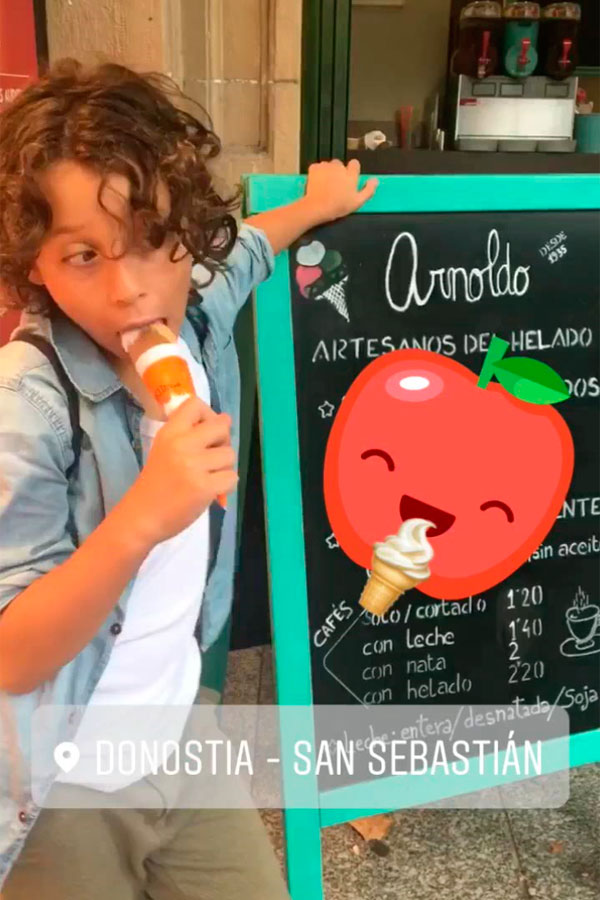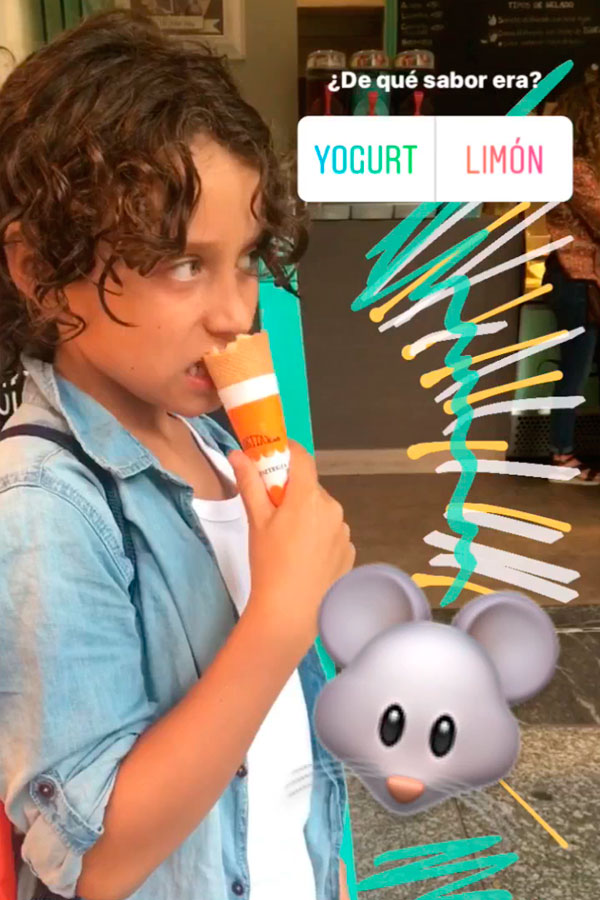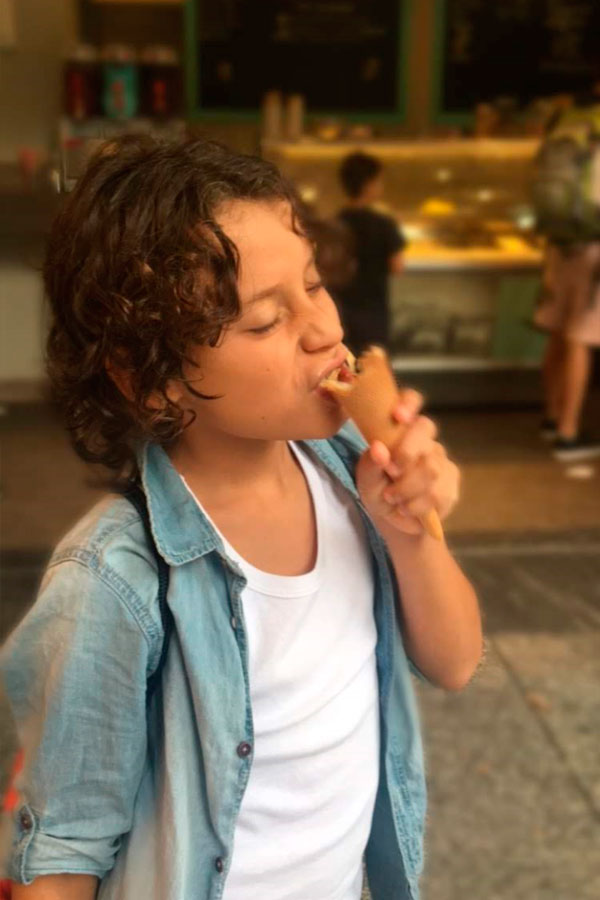 HELADERIA OIARTZUN: The paradise of unique flavours
Just going inside this ice cream shop is an experience itself. It has a counter filled with flavours, defined by original names. They frequently rotate, so you can have seconds and thirds, and then come back another time. A total of 52 flavours, of which 48 are coeliac-safe and 12 especially made for vegans.
Oiartzun is the paradise for people open to trying new ice creams, enjoying a cocktail of different tastes and aromas in one same bite. Unique flavours, such as the Donosti or Primavera (Springtime) are mixed in with traditional flavours along the counter.
This ice cream shop has true passion for artisan work, blending dessert traditions with ice cream, making ice creams with succulent pastries made in their bakery, such as the King's Cake. Artisan work, tradition and natural products to make the quality legend of ice creams made in San Sebastian even grander.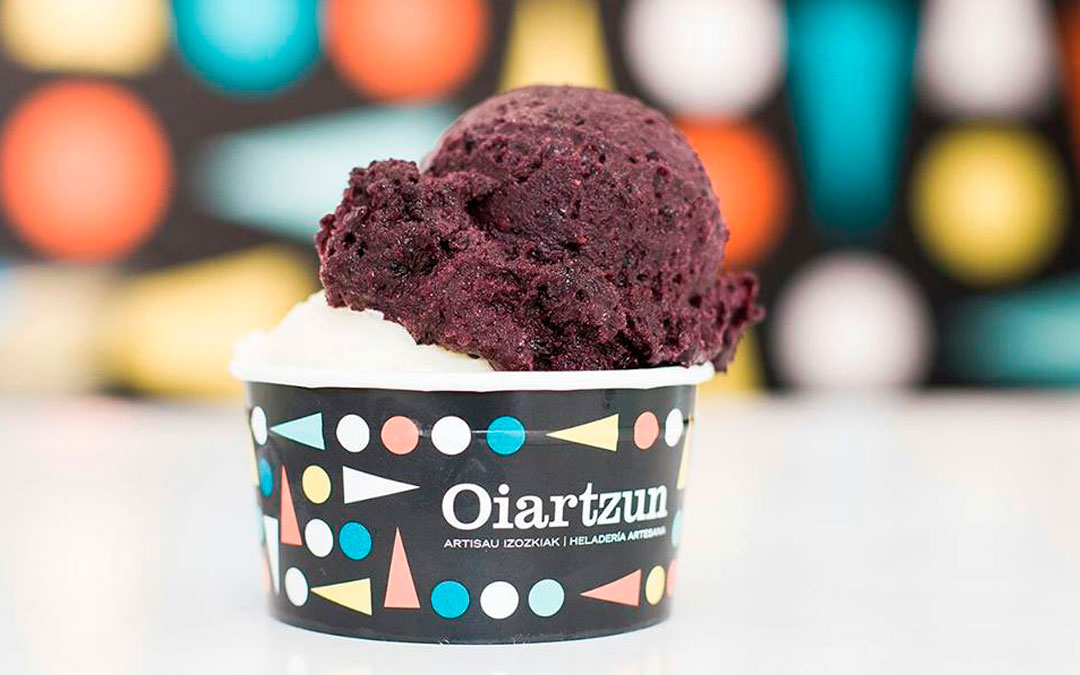 Foto: Casa Oiartzun
Photo by Oiartzun
Scoops of true happiness
Unhurriedly enjoying an ice cream, savouring without it melting, knowing it's a true ice cream, healthy, creamy, with texture and flavour. A one-of-a-kind moment, while you stroll through the Bay or visit the Old Quarter, or while enjoying the sunset at Sagúes. You can't leave Donostia without giving yourself the true joy of tasting the sweetest flavour the city has to offer.
My birramona (great-grandmother, in Basque) told us that they used to sell ice cream in the pharmacy, like medicine. And if you think about it, it makes sense: there's no affliction this dessert can't cure. You won't see anyone with an ice cream in hand who isn't smiling, their eyes closed. When you're feeling the saddest, discouraged, stressed about something and need to get away from it all...
Tell me the truth: don't you think about eating a great ice cream? Well, these are scoops of true happiness.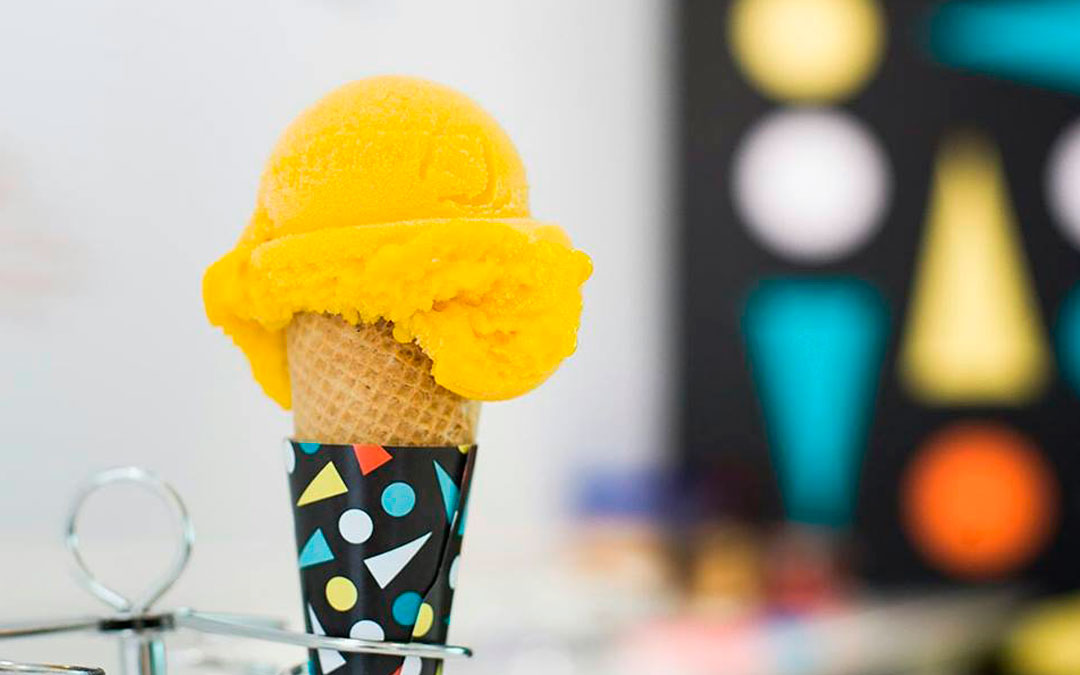 Foto: Casa Oiartzun