The TOP Pintxos in the Historical Quarter
Food and drink
2023 Jan 06
Donostia's old town is a genuine treasure trove for those yearning for history, architecture and, of course, our pintxos. There are as many styles of pintxos as there are bars. Here are my favourites.
We start the route near La Bretxa market, in calle Aldamar, with the Haizea's gratinated "zamburiña" variegated scallops.
Haizea
"Zamburiña" scallops au gratin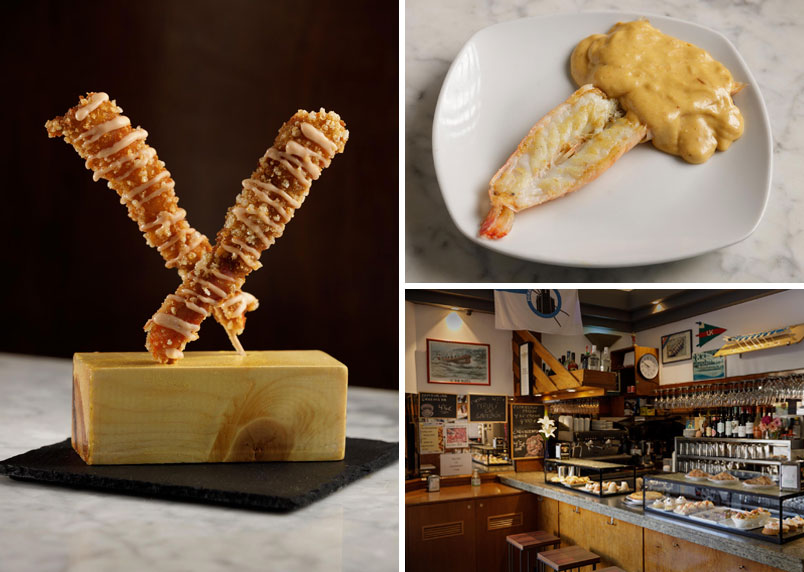 We move on to calle Fermín Calbeton, one of the liveliest and busiest streets in "Lo Viejo", our name for the old part of the city. It's difficult to make your choice among all the different pintxos to be had, but if you like fish, it's a no-brainer: go for the Zumeltzegi's anglerfish skewer. Delicious.
Zumeltzegi
Anglerfish skewer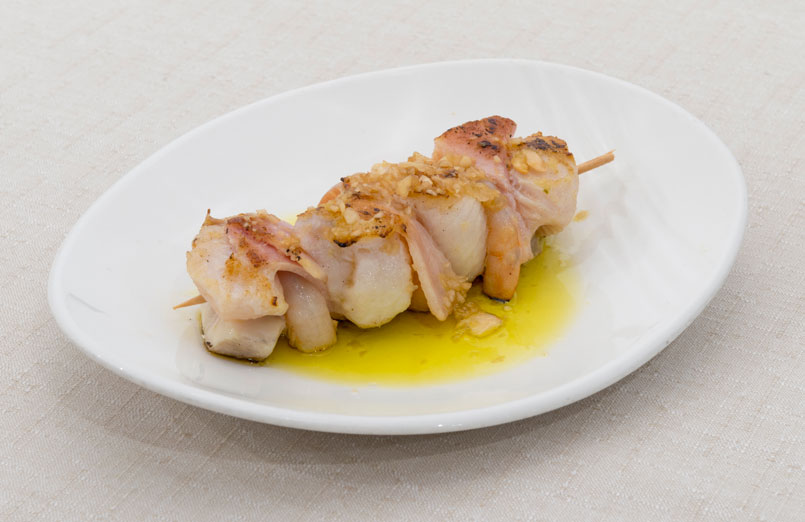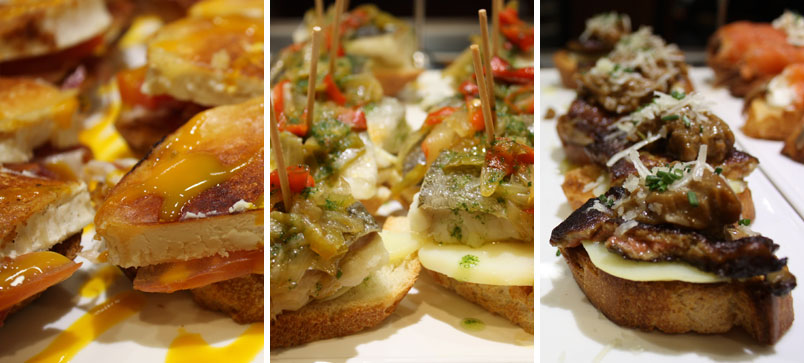 In the same street, we switch from fish to meat with grilled foie at Casa Bartolo.
Casa Bartolo
Grilled foie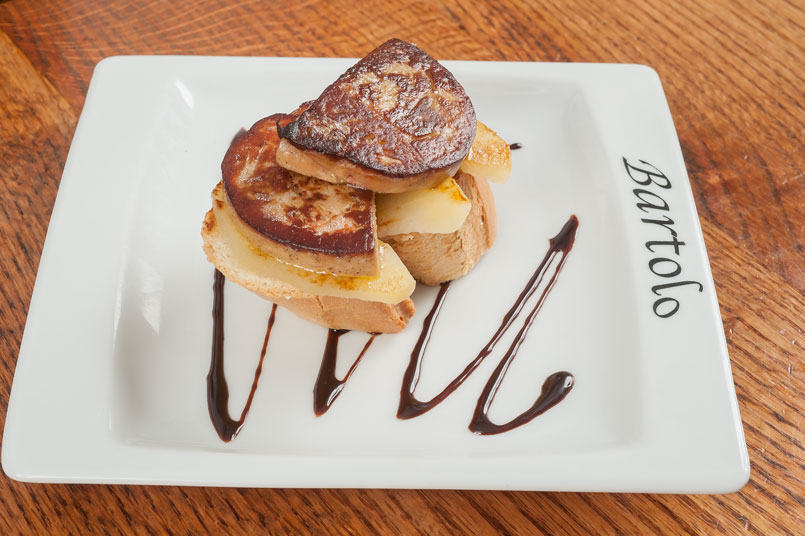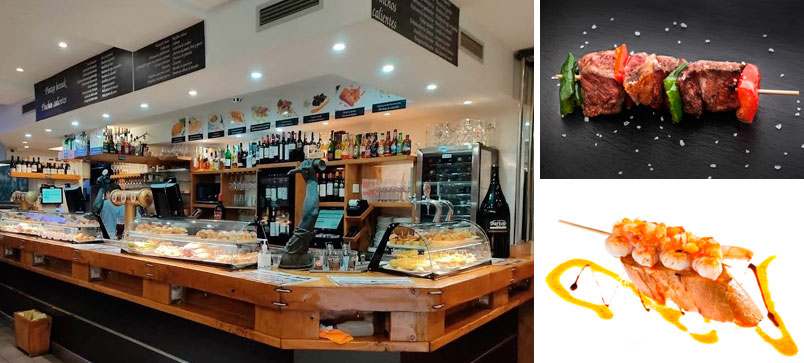 And for vegetarians, I love the roasted mushroom txapela "hat" with pine seeds and egg yolk at Casa Urola.
Casa Urola
"Txapela" roast mushroom with pine kernels and egg yolk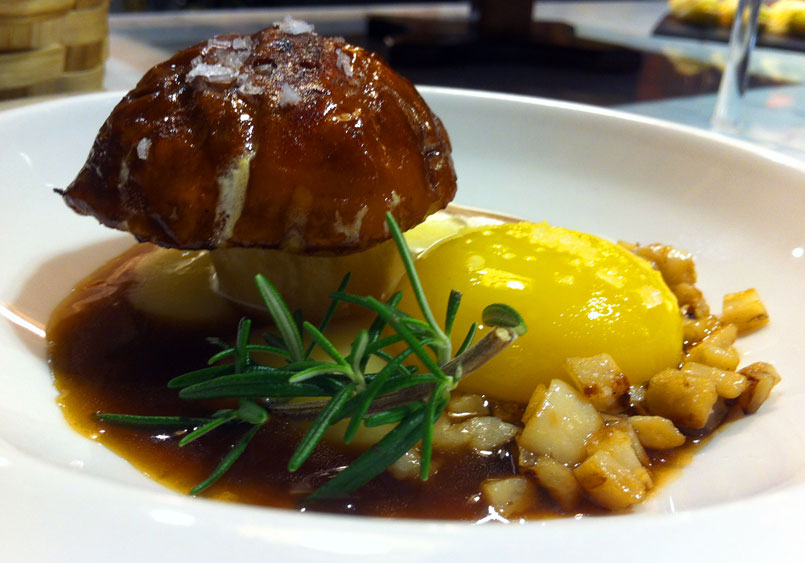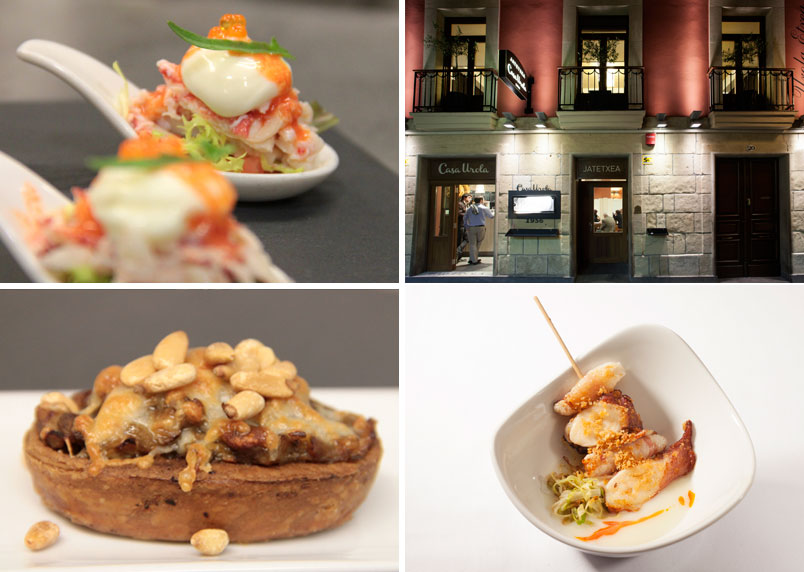 We leave calle Fermín Calbetón and head for calle Pescadería, where we'll tuck into El Tamboril's battered prawn. A real classic.
Tamboril
Battered prawn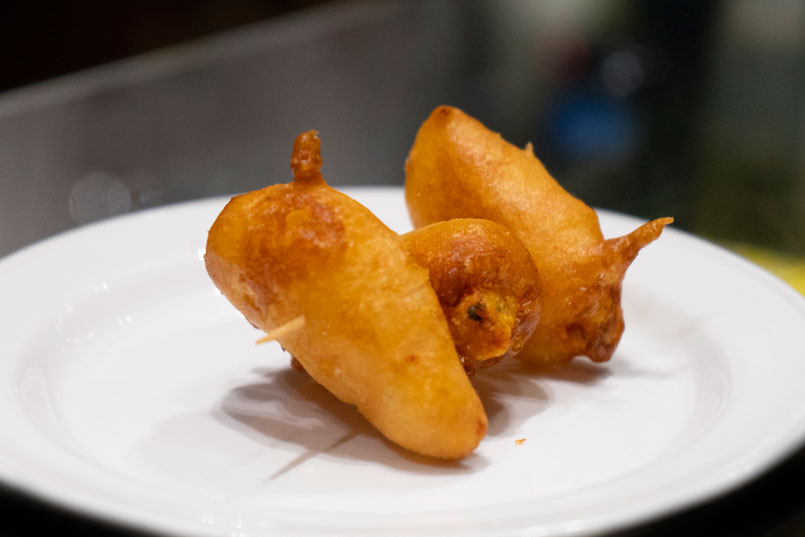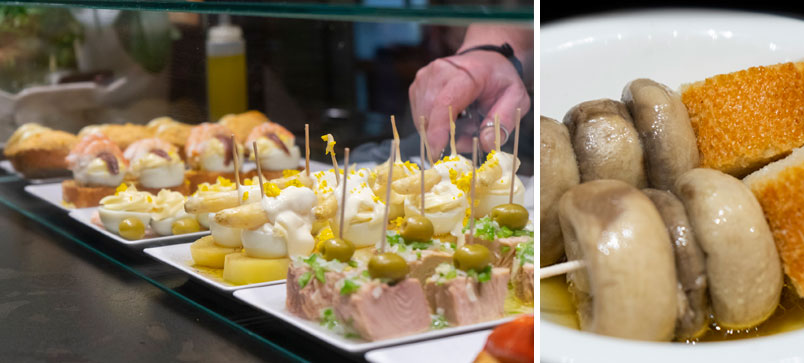 One of my favourite bars is located in calle San Jerónimo: Ganbara. Its anglerfish and langostino prawn pintxo is simply incredible.
Ganbara
Anglerfish/langostino prawn pintxo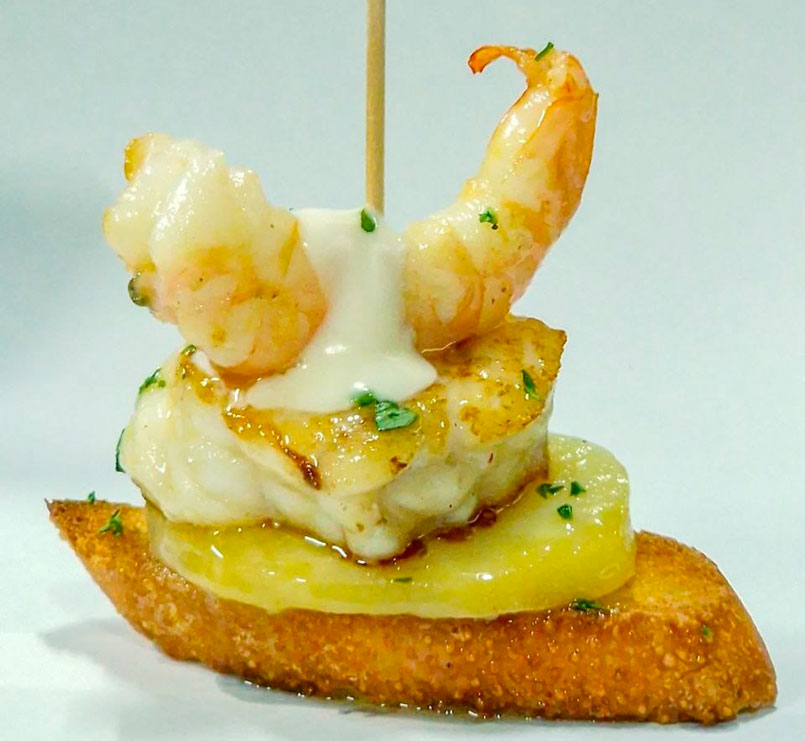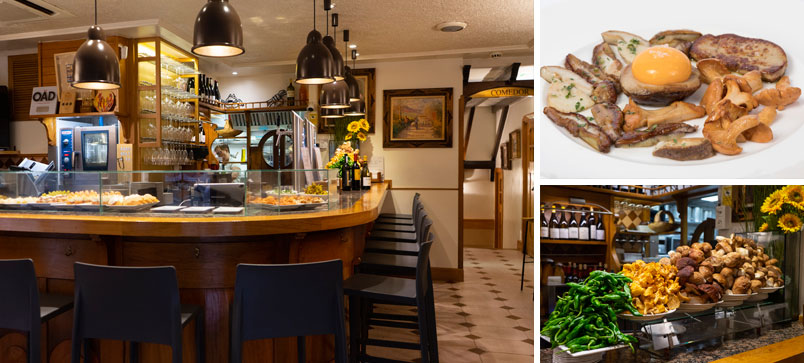 Bar Muxumartin next to the harbour is well worth a visit. I recommend the variegated scallops ("zamburiña"). Delicious.
Bar Muxumartin
Scallops ("zamburiña")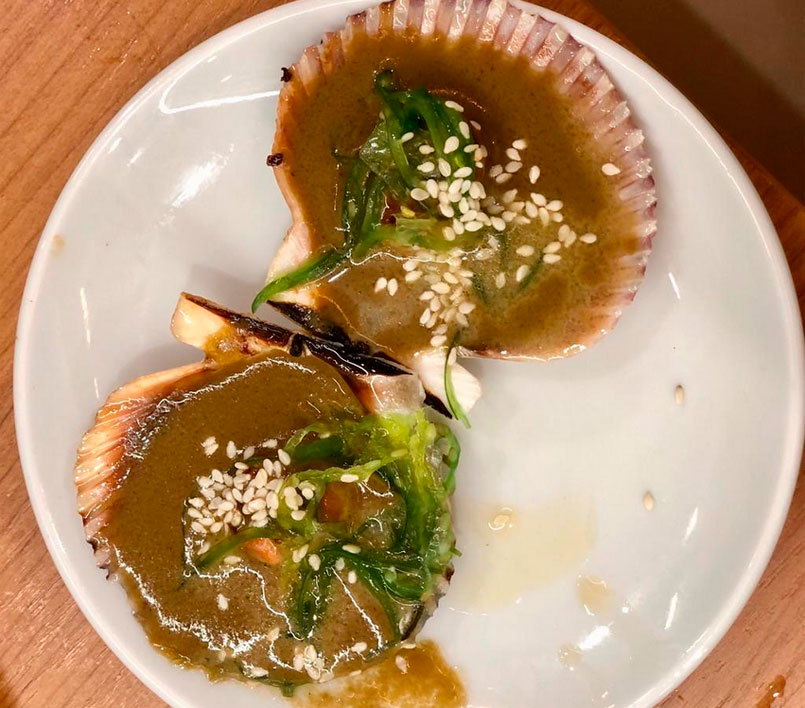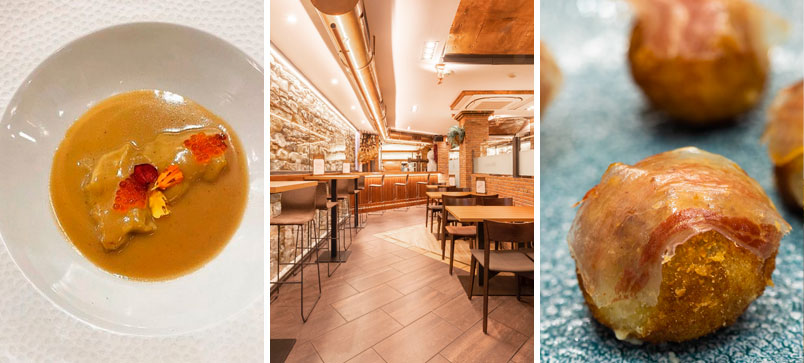 Opposite the Santa María del Coro Basilica is Casa Vergara 1948, where the most popular pintxo is simultaneously traditional and modern. Can you guess what it is just by looking at the photo? A battered wedge of cod with "pil-pil" emulsion. Give it a try!
Casa Vergara
A battered wedge of cod with "pil-pil" emulsion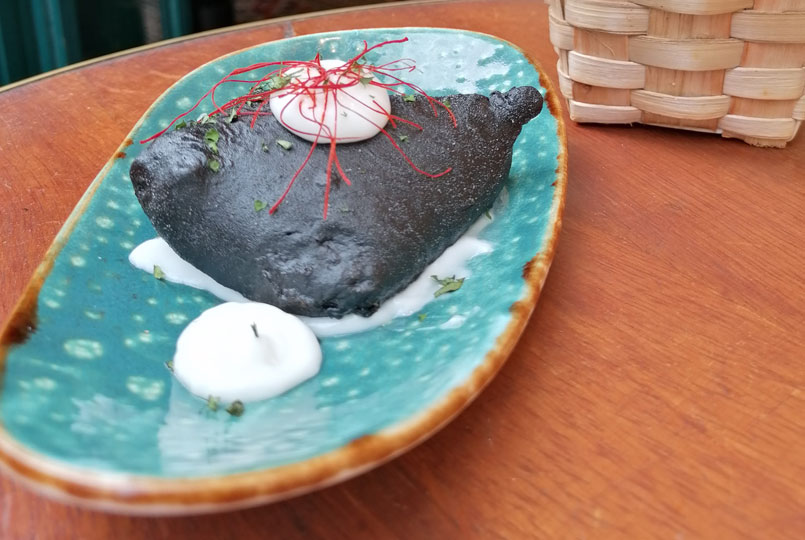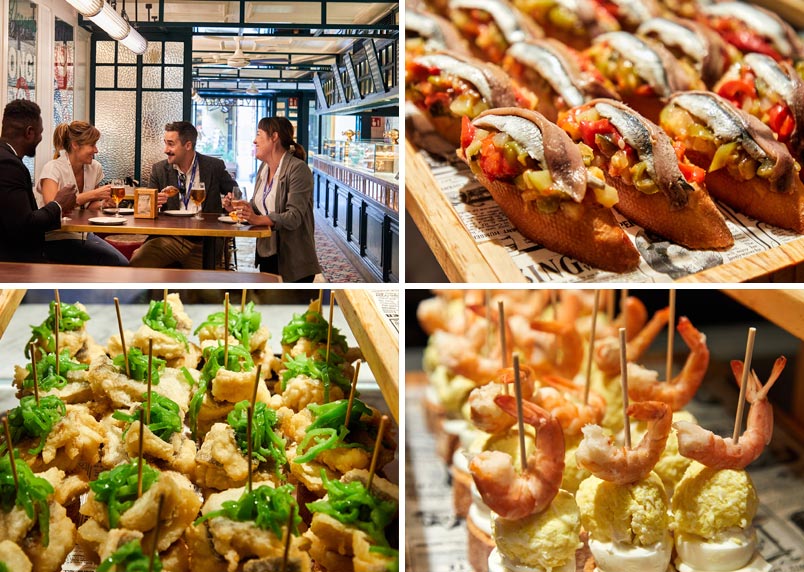 Another of the most popular streets in "Lo Viejo" is calle 31 de Agosto, the only street to survive the city's 1813 fire.
One of the city's most traditional bars is La Cepa de Bernardo and its mushroom pintxo, simple and irresistible.
.
La Cepa
Mushroom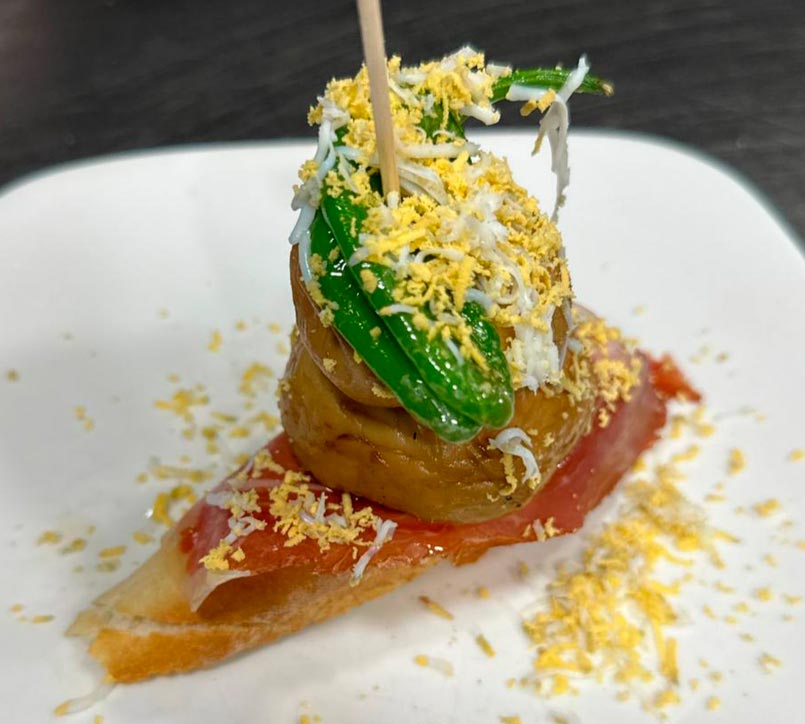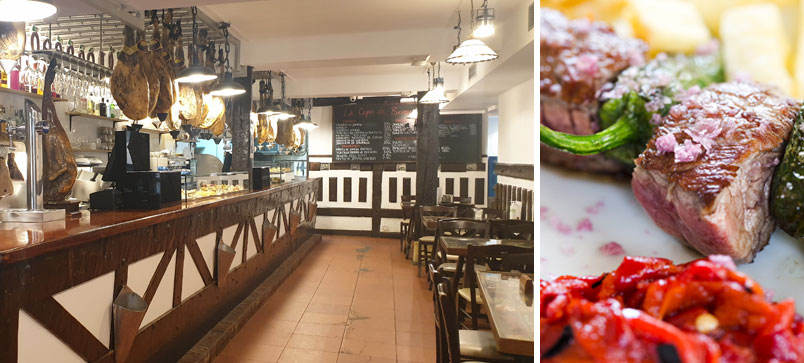 Another one you can't afford to miss is Bar Martínez. Its red pepper filled with bonito, tartare sauce and sherry vinaigrette is just one of the pintxos you'll love.
Bar Martínez
Red pepper with a filling of bonito with tartare sauce and Jerez vinaigrette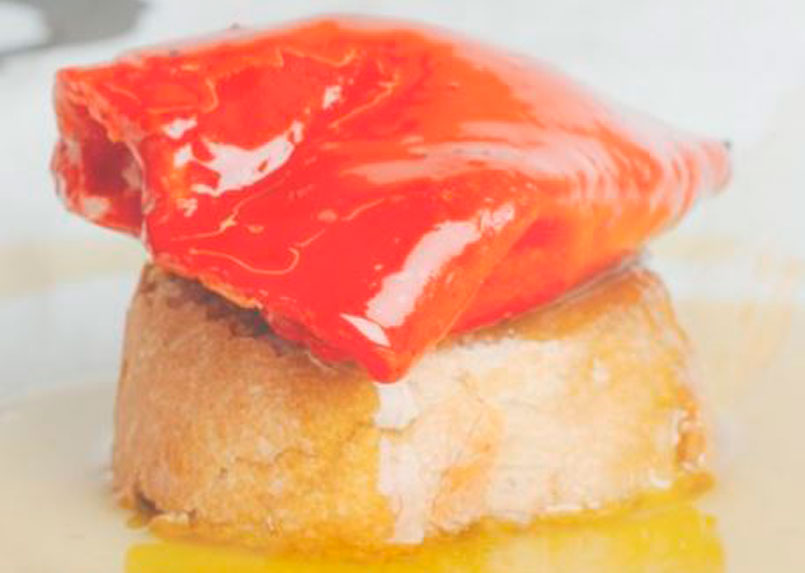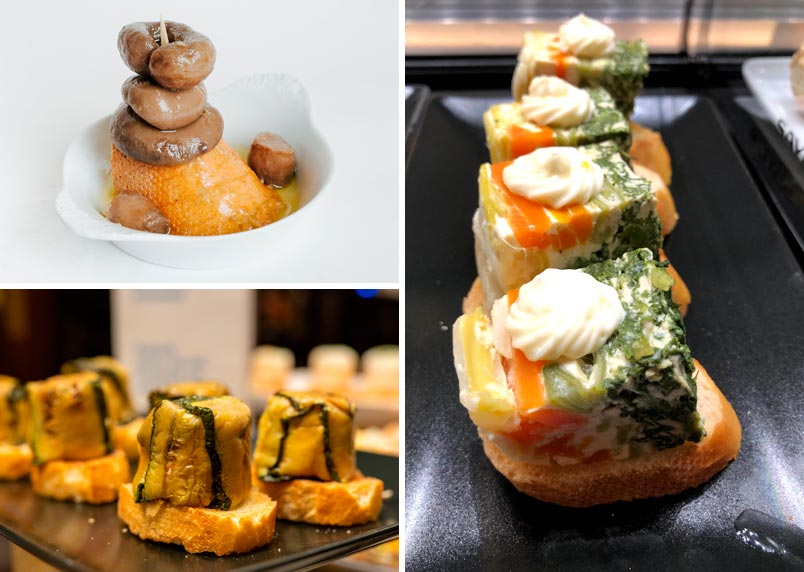 And finally we end our route with La Viña's cheese and anchovy "Canutillo" flute. A must-have.
Enjoy your eats!
La Viña
Cheese and anchovy "Canutillo" flute