TOP 5: Pintxos in Antiguo
Food and drink
2023 Jan 06
The Antiguo district has it all: Ondarreta beach, the Wind Comb sculpture, Palacio Miramar ... and some of the tastiest pintxos in the entire city! No wonder the antiguotarras, as we call the locals, are loath to move outside their own neighbourhood.
To get there you have to walk all the way along Paseo de la Concha and go through the "MiramArt" tunnel, which is like being submerged underwater. Look up above, and you'll see why!
Our first stop will be at Plaza Gorgatxo beside the "pelota" court and, because the Antiguo district is next to the sea, we'll start off with one of our most traditional fish: confit of cod with pistachio emulsion at La Cervecería del Antiguo.
Cervecería del Antiguo
Confit of cod with pistachio emulsion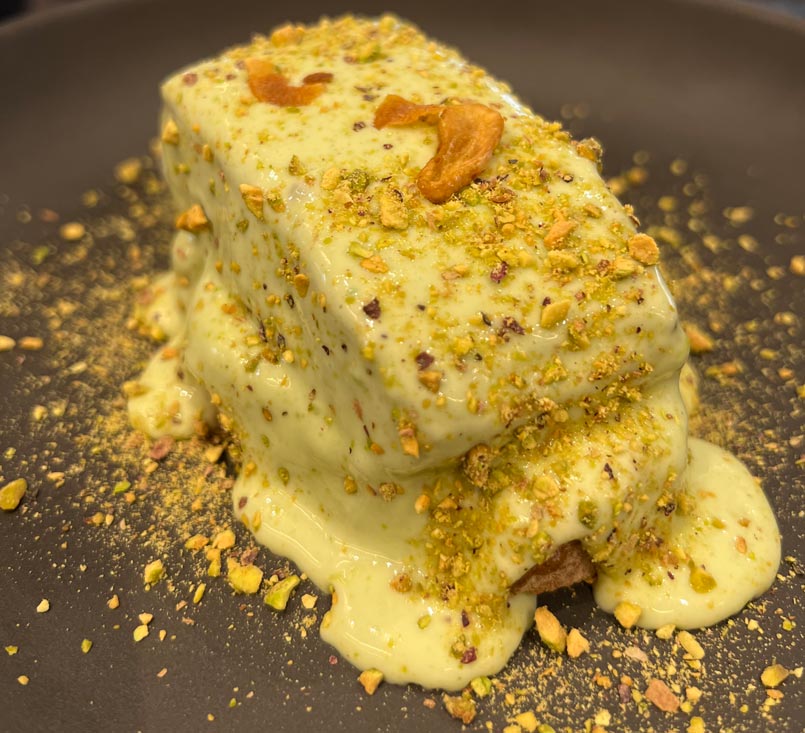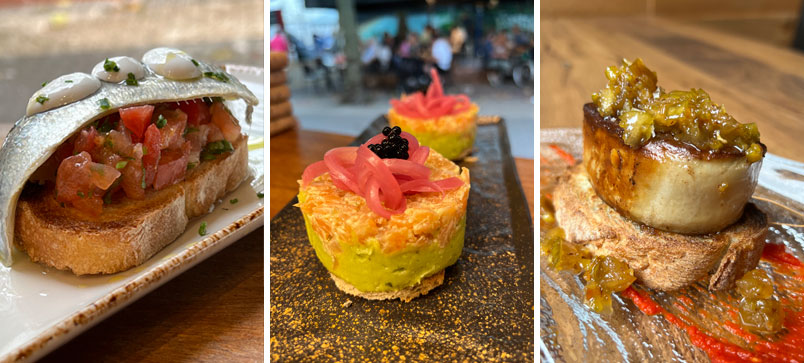 Then we'll move on to the main drag around these parts, calle Matia, and head for a partially hidden street, Escolta Real, and Bar Oliyos, one of those places that have been around forever, with its flagship pintxo I love so much: hake/scorpion fish/anglerfish pie.
Bar Oliyos
Fish pie with hake, red scorpionfish and anglerfish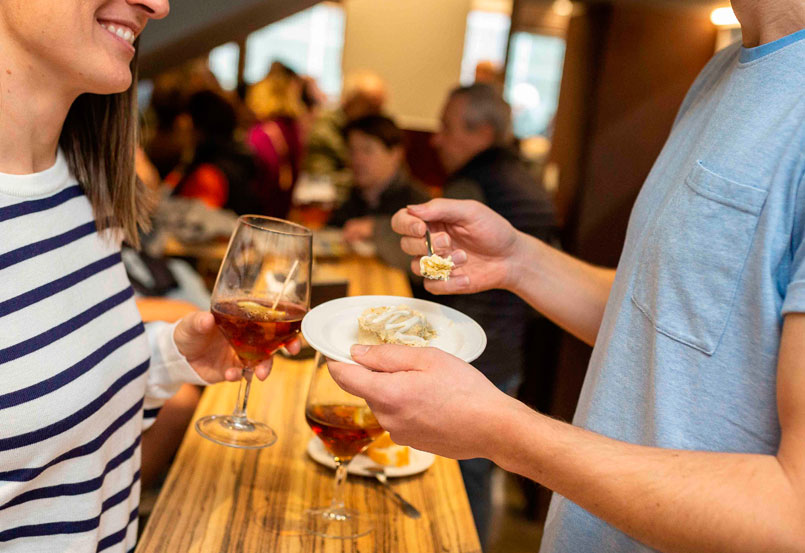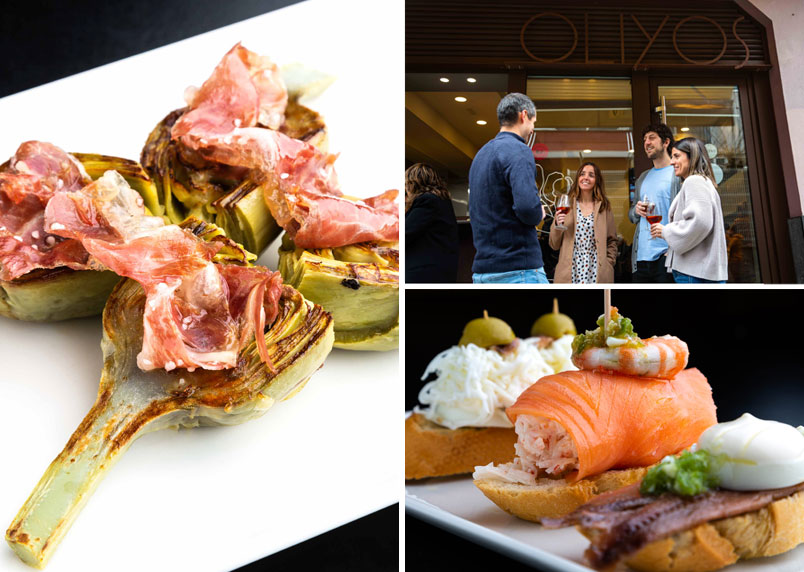 Going back along calle Matia, we'll go on up to Avenida Zarautz and arrive at La Rebotika, a restaurant specialising in grilled fare. Here I always go for a prizewinning pintxo! The Arzak Pintxo, named as a tribute to our master chef, is such an original way of test-driving our traditional fried eggs with red "piquillo" peppers.
La Rebotika
Pintxo Arzak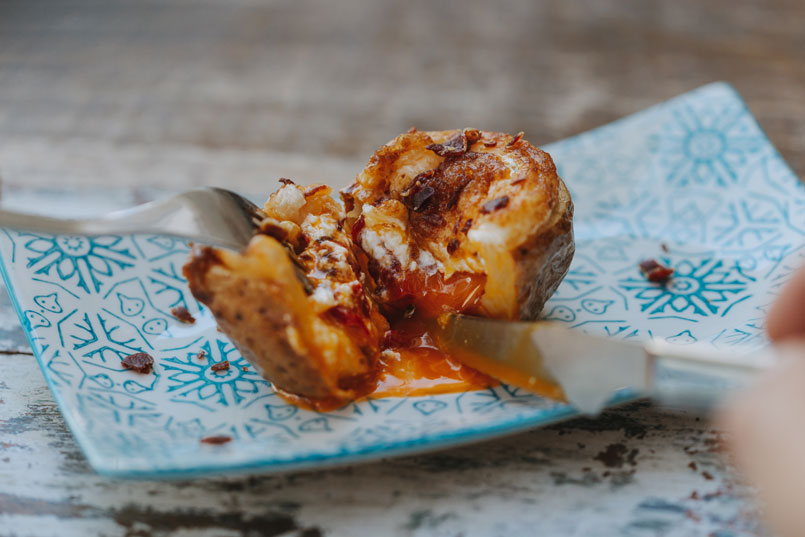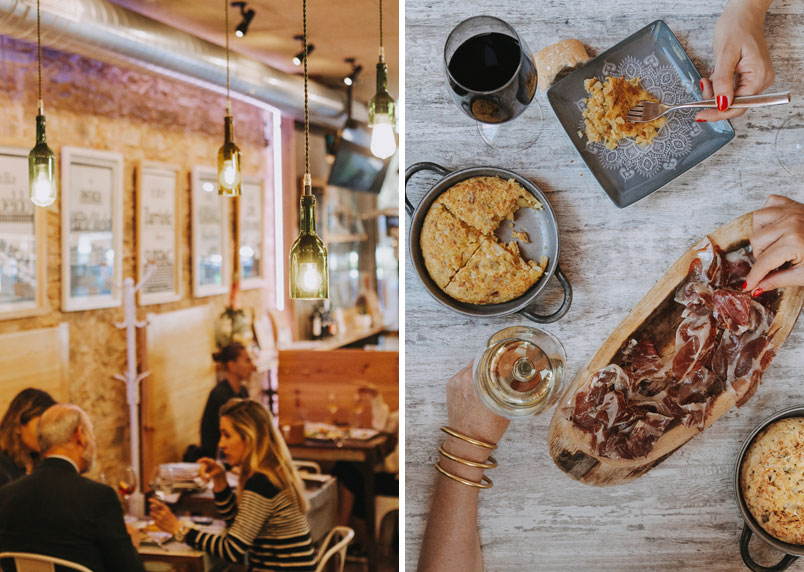 And for our last call we go to the university area for a Martini and Russian salad at Bar Kiki. A real classic.
Bar Kiki
Russian salad