TOP 5: Pintxos in Gros
Food and drink
2023 Jan 06
The Gros district is youthful and modern, with its aura of surfing, concerts and terraces. When we go to have a few pintxos around Gros, it's not uncommon to meet barefoot surfers making their way to Zurriola beach.
My favourite pintxo route in Gros starts just opposite the Kursaal cubes, on lively calle Usandizaga. The first pintxo of the day to go down the hatch is a true delicacy of potato, mushroom and egg yolk at the Gure Txoko bar. The bar's Basque name means "our corner".
Bar Gure Txoko
Potato, mushroom and egg yolk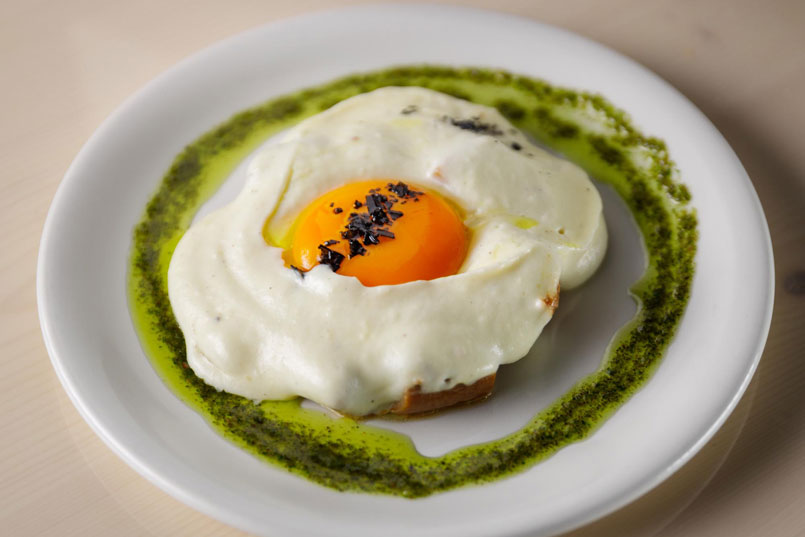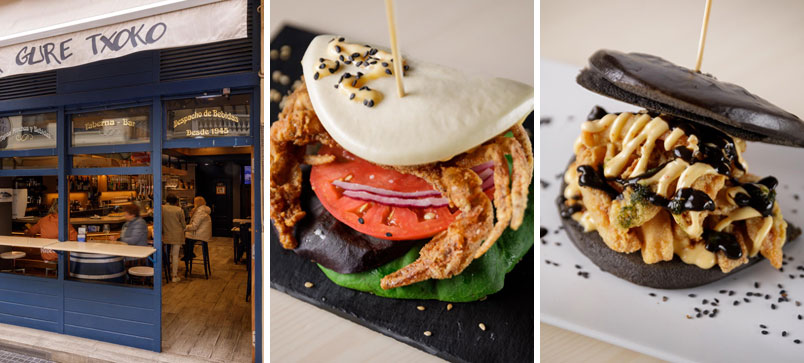 From here we turn towards the River Urumea, and immediately opposite we stop off at the Kursaal taco restaurant to try one of their "cochinita pibil" meat tacos, my favourite! Gros is a multicultural district, and this "taquería" isn't the only place serving up international fare.
Taquería Kursaal
Cochinita pibil taco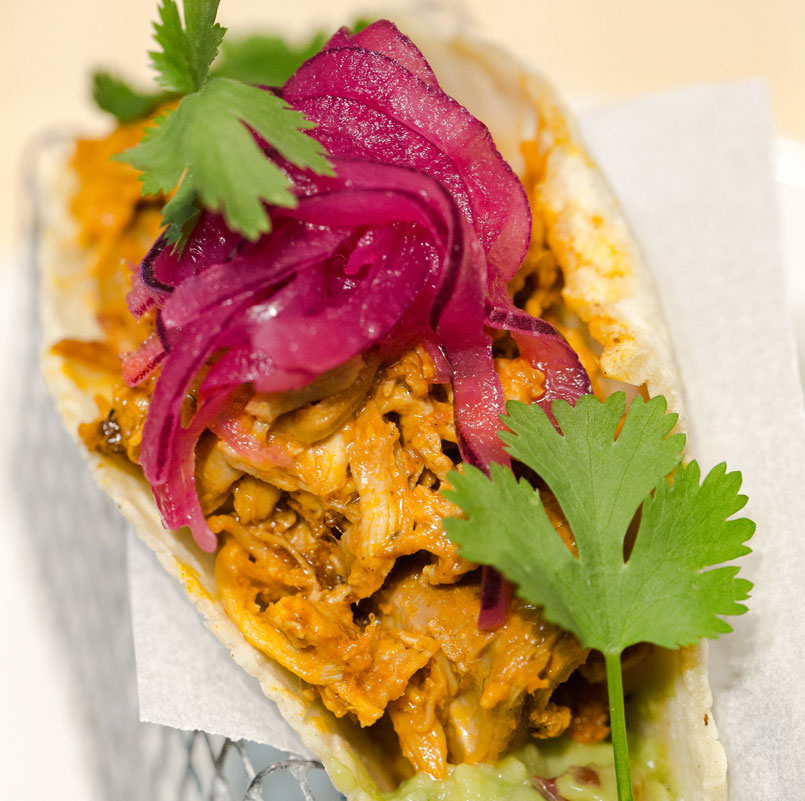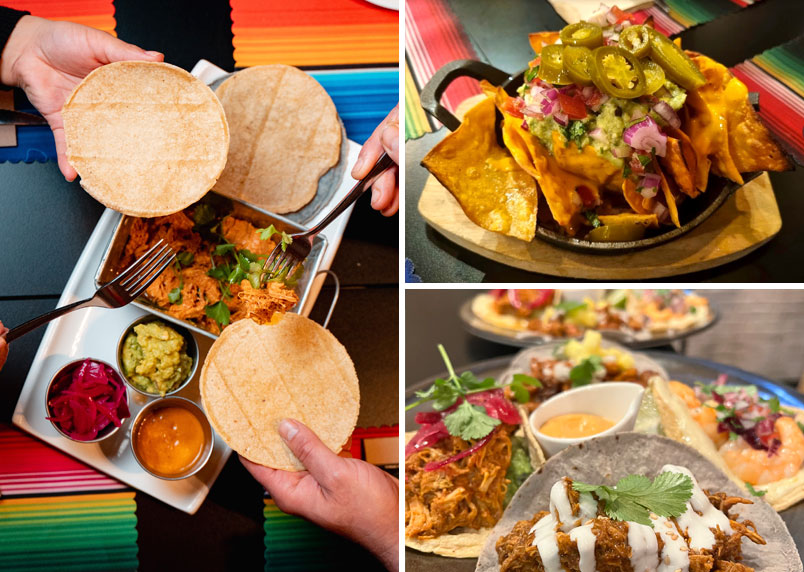 Moving away from the river, we walk to one of the area's main streets: calle Zabaleta, well served with terraces and a buzzing atmosphere. Bar Labrit is number 57 on this street, with a large terrace and its most popular pintxo - home-made mussel, mushroom and ham croquettes. Delicious.
Bar Labrit
Home-made mussel, mushroom and ham croquettes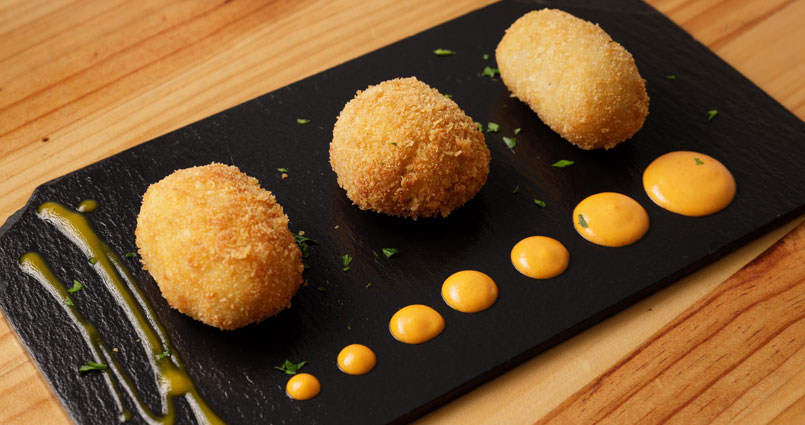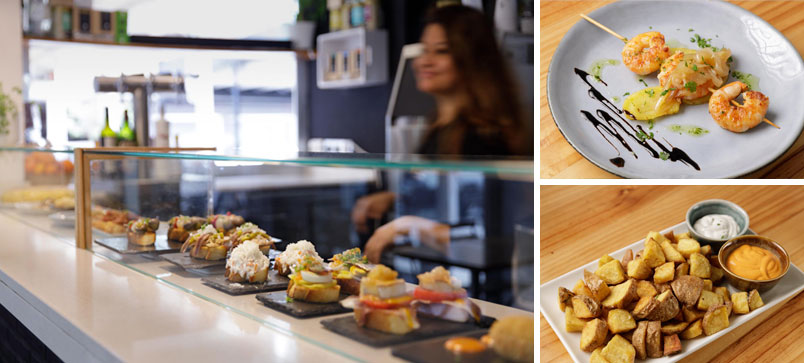 Now we delve deeper into the neighbourhood, away from the crowds. We make our way to the quiet calle Bermingam, with two of my favourite bars.
At number 17 we find the Urtxori Bi, where the must-eat is their very own "picantilla". This is a spiced-up pastry cup filled with bonito, mayonnaise, lettuce and onion.
Urtxori Bi
"Picantillas": spicy mini-pie with bonito, mayonnaise, lettuce and onion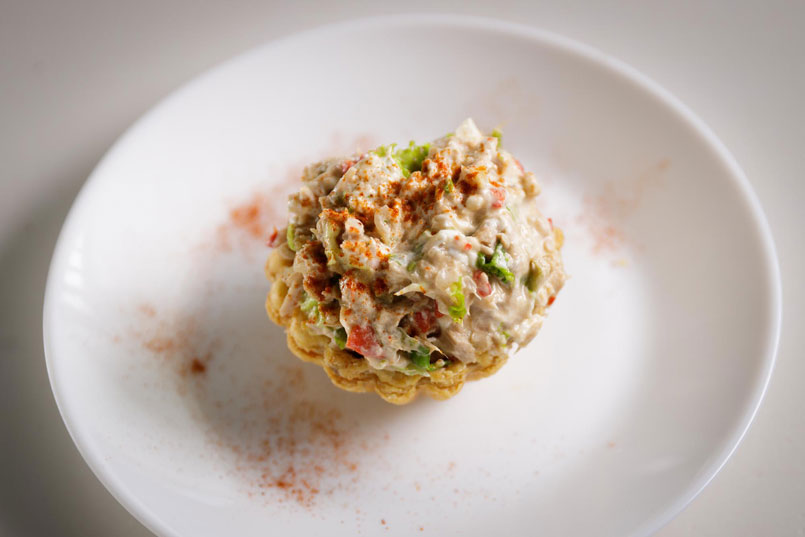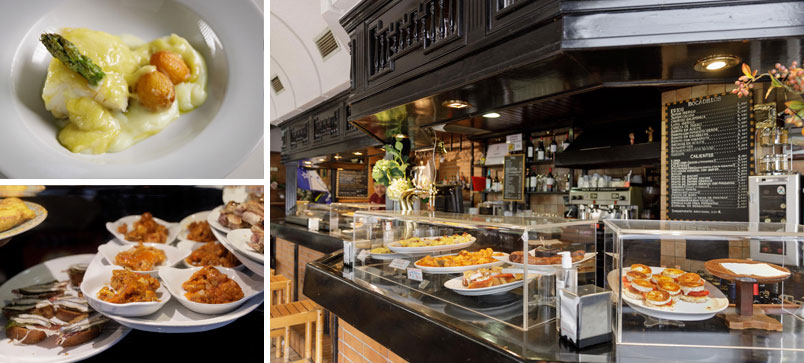 And to round it all off: a Donostia classic, the Txalota with ultratraditional pintxos that have been around for years. Have you ever tried stewed snout and tripe? Now's your chance!
Txalota
Stewed pig snout and tripe