Follow the Christmas lights and be captivated by the spirit of Christmas in Donostia - San Sebastian
Donosti Feeling
2019 Dec 11
Today we invite you to explore our city in a different way.
Follow the Christmas lights and be captivated by the spirit of Christmas in Donostia - San Sebastian, our city, which shines brighter than ever at this time of year.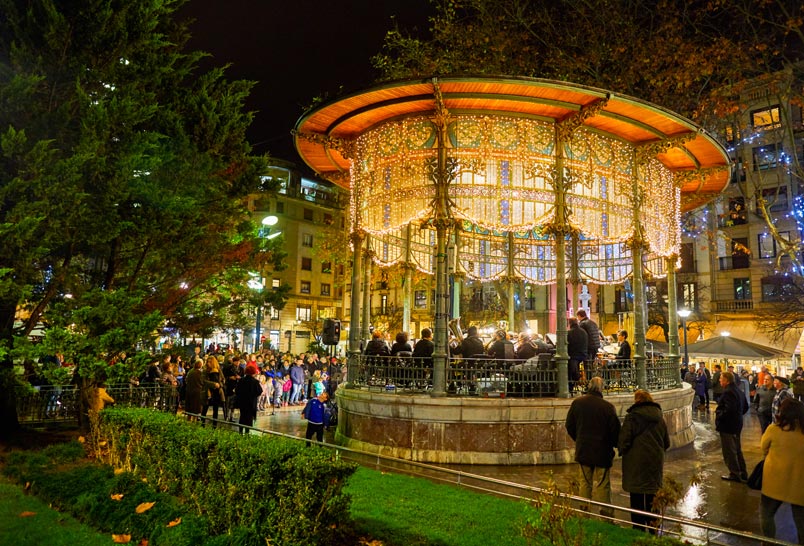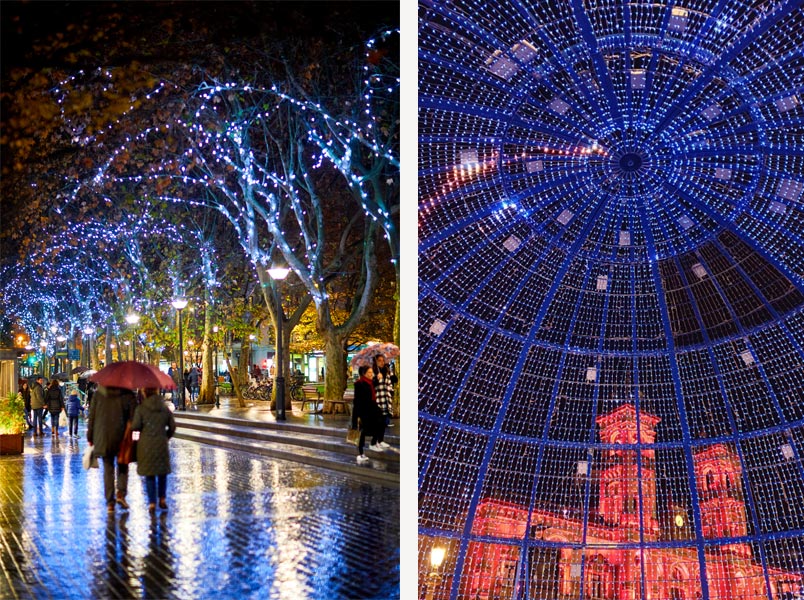 We will start this Christmas journey by looking over the bay from a different perspective.
Take a ride on the 50-metre Ferris wheel and enjoy unbeatable views with open capsules. Price €5 (€2 on Mondays).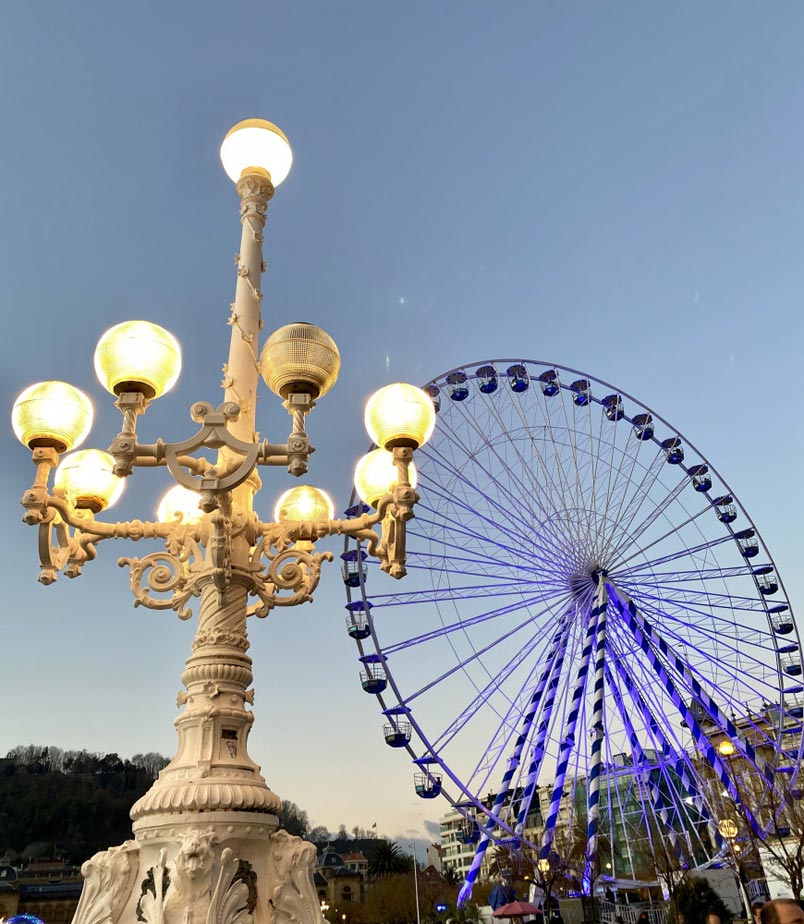 Then head to the large star dome installed in Alderdi Eder, go inside and sing a song that will be with you until the 24th of December: Oleolentzeroooo Oleolentzerooo...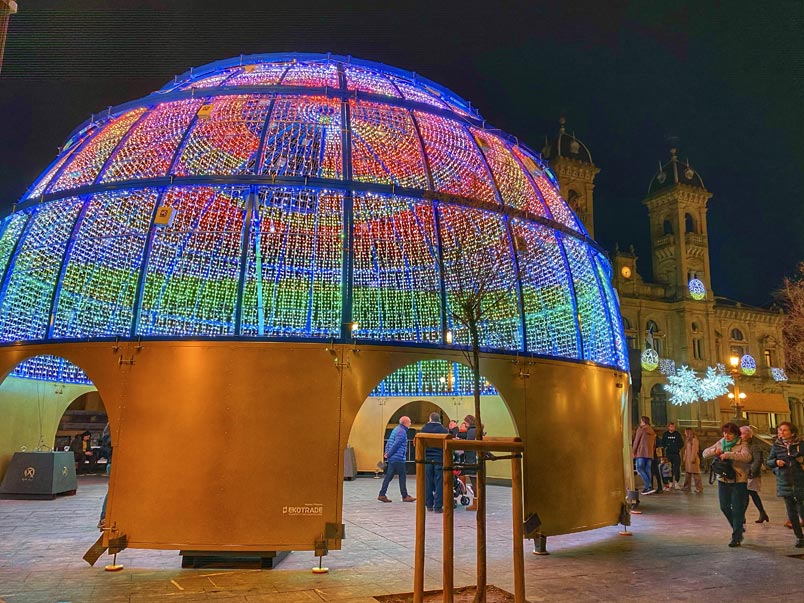 Next, it is time to be thrilled by the fantastic tree that stands in Oquendo, next to María Cristina. You'll be amazed by the hotel's façade. Then cross the bridge with its marvellous illuminated arches and go to the Christmas market, which is much larger this year.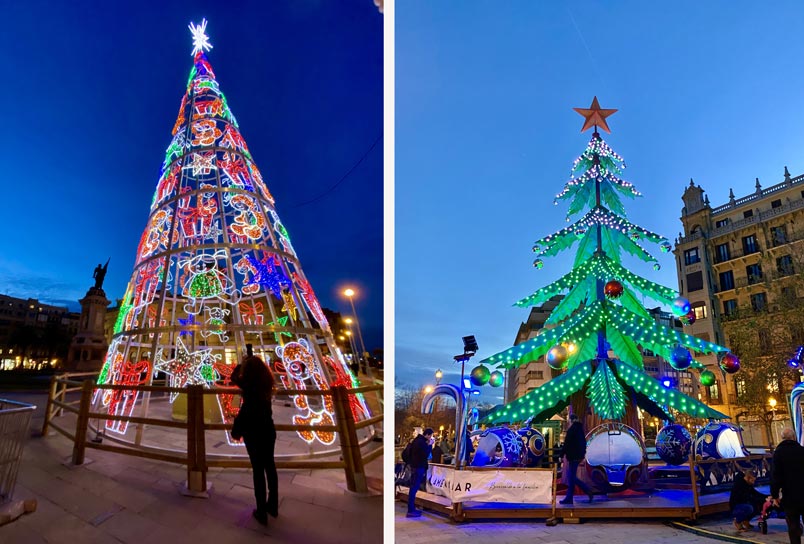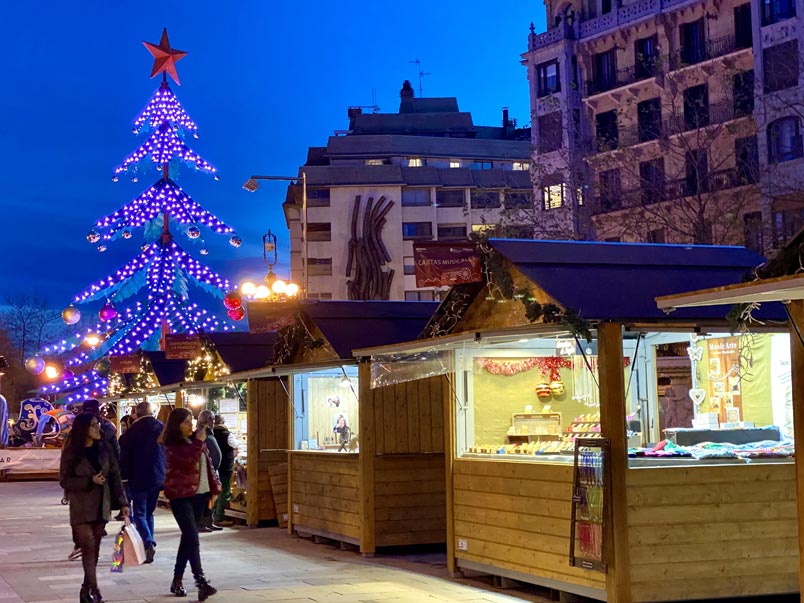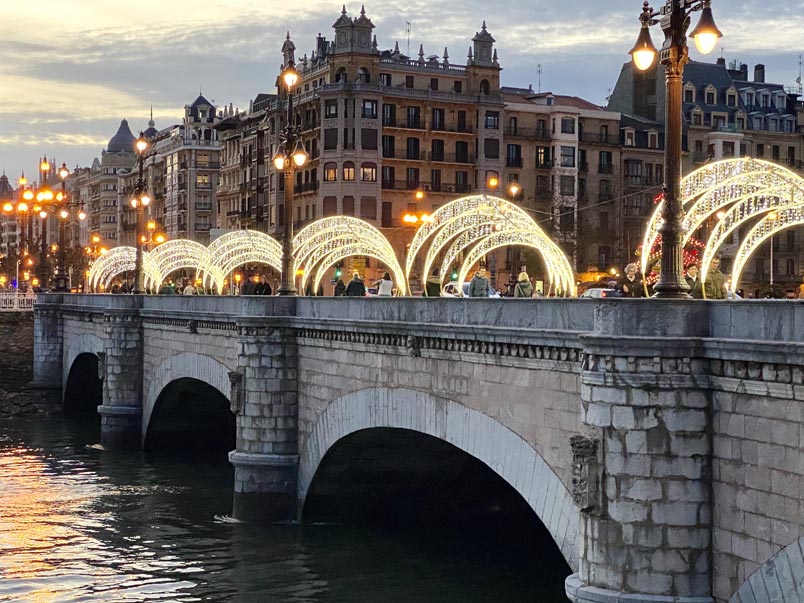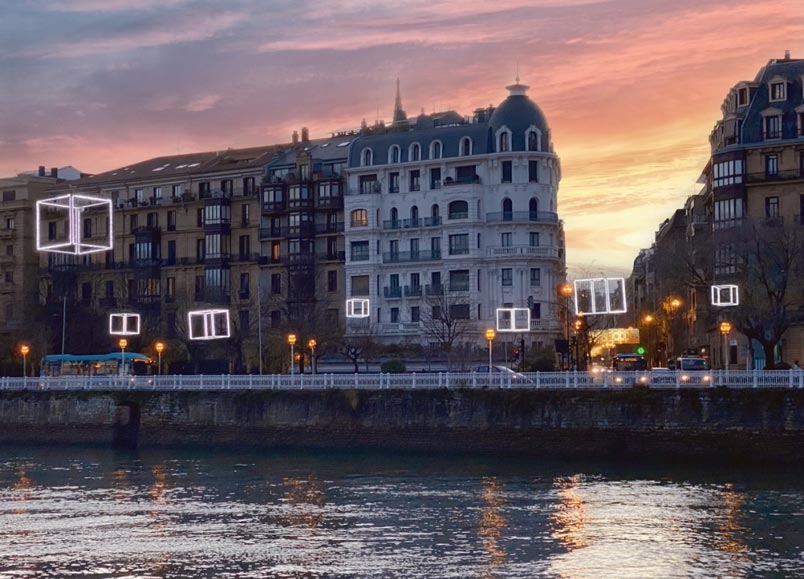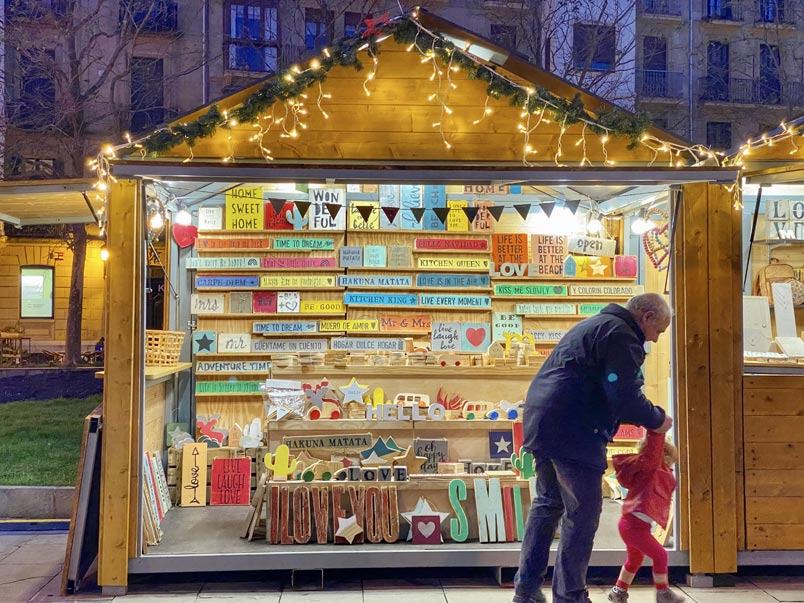 Finish your visit to the Christmas market by taking the younger members of the family to enjoy a new attraction called OLENTZERO, a Christmas figure created especially for San Sebastian, installed next to the market in Federico García Lorca Square.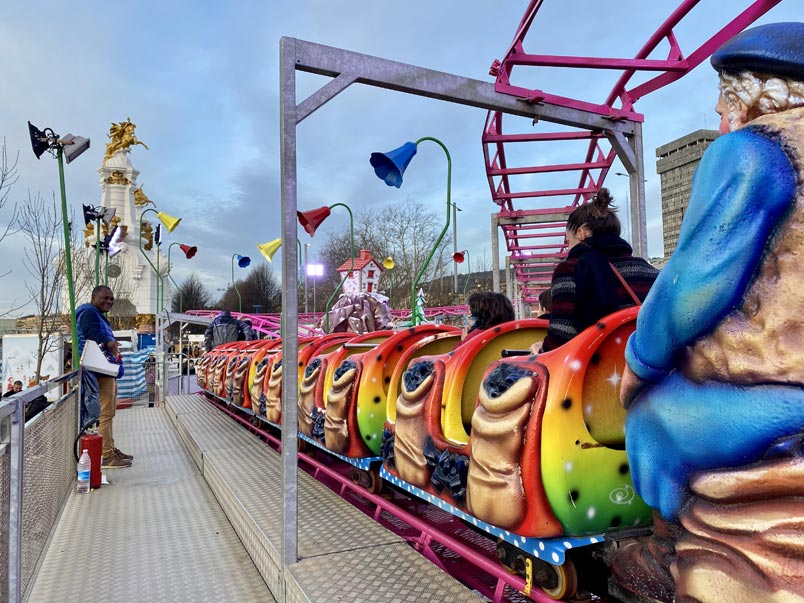 This year, the famous Christmas BALL will welcome everyone who arrives at San Sebastian in the TOPO train, because it has been placed in Easo Square and we can tell you that, for the first time, you can go inside it and take a selfie.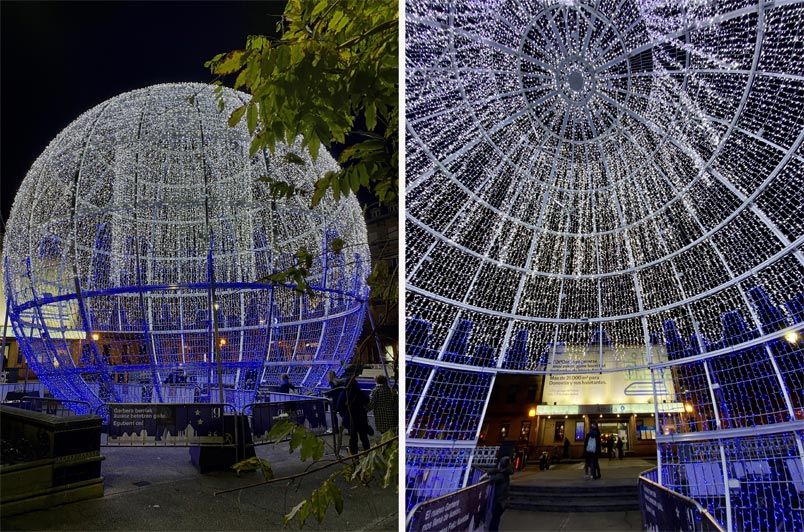 And we cannot finish without encouraging you to visit the nativity scene in Gipuzkoa Square, a marvellous tradition.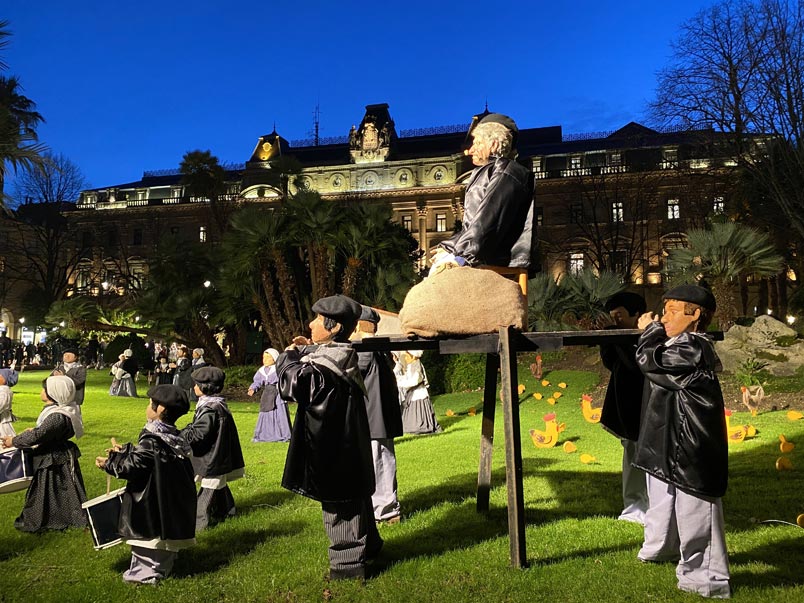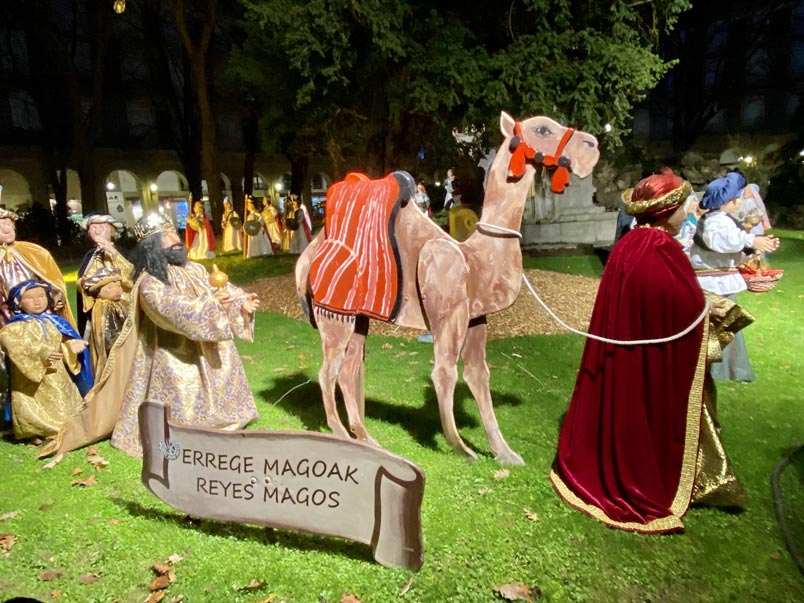 ---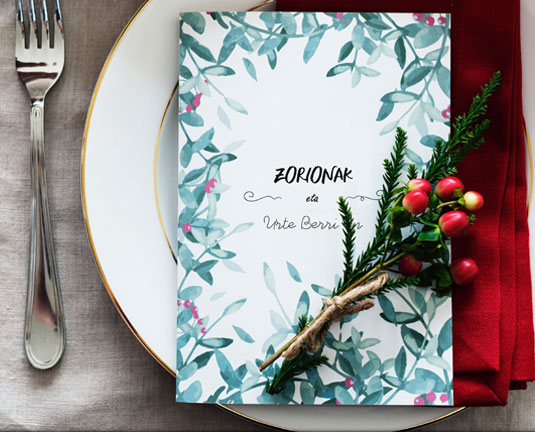 On Christmas Eve, Christmas, New Year's Eve and New Year.... many of you want to have a special lunch or dinner in a restaurant.