Saint Thomas's Day
Basque
2022 Dec 14
The famous celebrations for Saint Thomas's Day take place every December 21st. The city turns into an enormous country market of which the absolute star is the txistorra (fresh chorizo-like sausage). Stalls are set up all over the city, offering all sorts of food and craft wares, mostly produced by the people from the local farmhouses. These include cheese, honey, txistorra sausage, cider and cakes.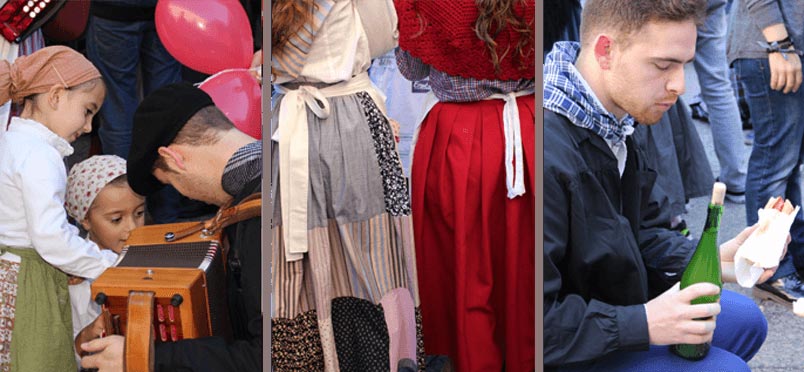 The Santo Tomás celebrations date back to the mid-19th century, when the inhabitants of the farmhouses (baserritarras) in the province would make their way into town to pay their yearly rent to the owners of the land they worked. Making the most of their visit to the city, they would sell their agricultural produce and stock up with the things they couldn't obtain locally. In time a fair took shape in the Plaza de la Constitución.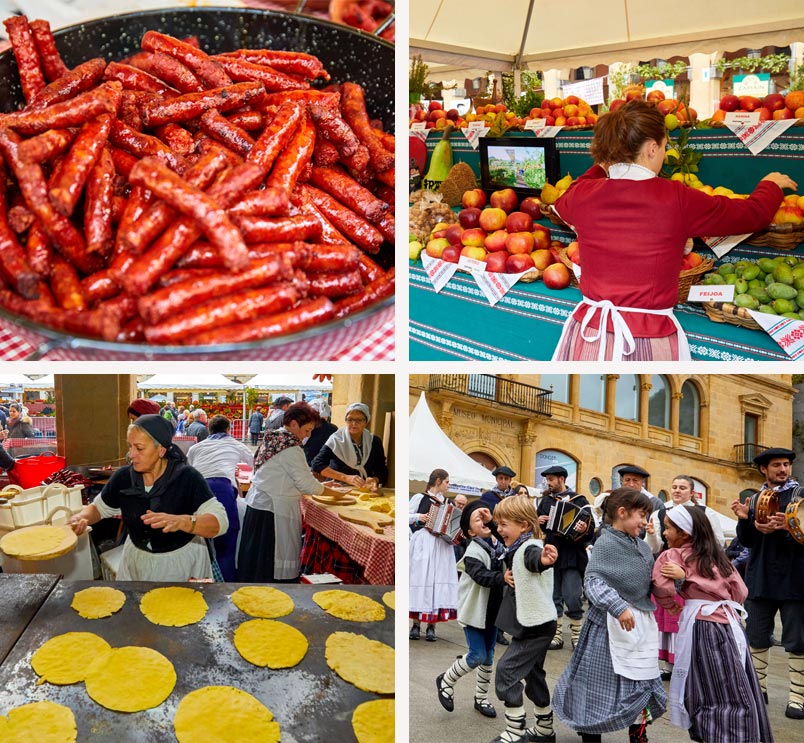 This year Santo Tomas festival returns to the streets! So get out your baserritarra outfit, and get ready to eat txistorra, drink cider and dance non-stop.
If you are far from Donostia, we suggest you organize your own party. You can try to make your own Santo Tomás fair at home!
Do you dare to prepare a Talo at home?
You will only need three ingredients and a little love. Here's the recipe:
Ingredients (for about 4 talos):
350 gr. cornmeal
250 ml. Water
1 teaspoon salt
Note: As you probably don't have an old charcoal stove with its corresponding sheet in your house, you can cook it on a normal griddle or in a frying pan.
1. Heat the water in a saucepan until it reaches 45 degrees.
2. Add the flour and salt. Stir until you get a homogeneous mixture.
3. Let the mixture rest for several minutes.
4. Sprinkle a little corn flour on the table where the mixture is to be worked and knead it until compact (so that it does not stick to our hands).
5. Let the dough rest for half an hour, covered by a cloth or plastic wrap.
6. Divide the dough into four parts, make small balls.
7. Roll them out into wafer shapes.
8. Take them to the pan or grill very hot and let both parts brown (cooking time depends on taste).


Now all you have to do is choose a good txistorra or innovate by adding what you like the most inside the thallus. It works well with both sweet and savory. On egin!