Donostia has some incredible sunsets!
Donosti Feeling
2022 Nov 09
We'll show you some of the best so that you can make the most of them
A sunset is a perfect way to finish off a romantic date or to round off the day by experiencing something magical with anyone you want.
Luckily for us, we can see a sunset every, or nearly every, day. That said, the experience is different depending on where you see the sunset. If you see it from a special place, your sunset will be unforgettable: that I can promise you!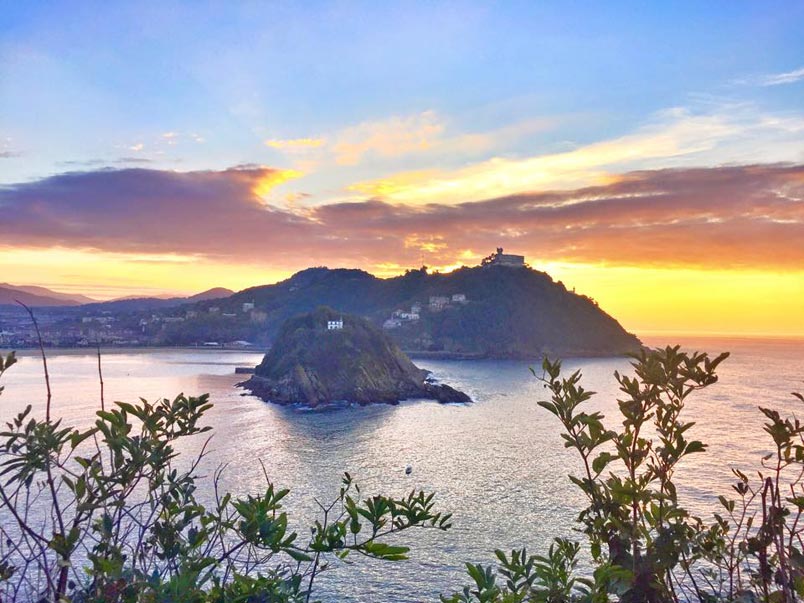 Photo: Sisters and the City
I've kept meaning to write a list of the places that I, and many other residents of Donostia-San Sebastián, love the most, so that you can enjoy this incredible occasion to the maximum.
Grab a pen and write down these top six places if you want to a have a truly special experience in Donostia:
1. Ulia
This is my own favourite location. We often go there with some sandwiches, and eating dinner in a natural environment, while the sun goes down, for me is priceless. However, you have to be a little bit careful when coming down because of the dark. Take a head torch if you're not familiar with the path.

Photo: Sisters and the City
For the less adventurous among you, here are some equally good options:
2. La Concha beach or La Zurriola beach
In summer, going down to the beach and having a swim or simply taking in the orange colours of the sky is a wonderful experience.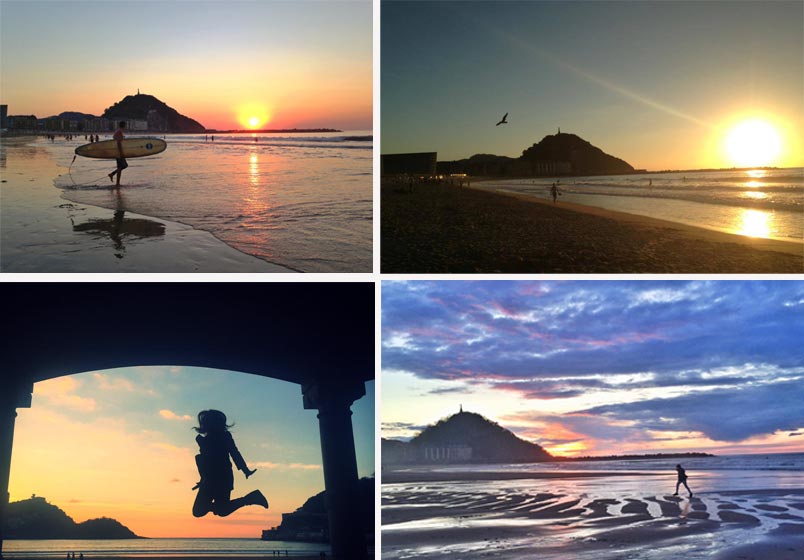 Photos: Sisters and the City
3. El muro ("the wall") at Gros beach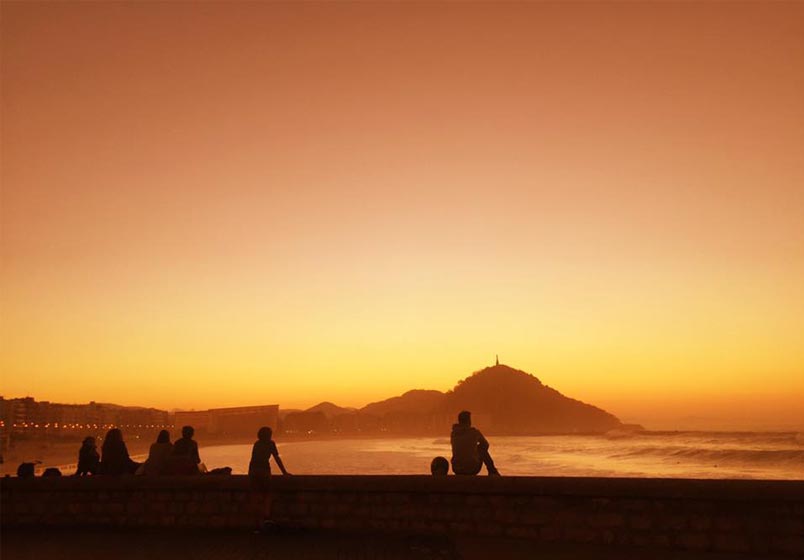 Photo: Sisters and the City
4. The railings at La Concha beach. The legendary postcard image of the city: don't leave town without seeing it
One of the most iconic places in Donostia. You can take the perfect picture of your romantic day here: your friends will be green with envy.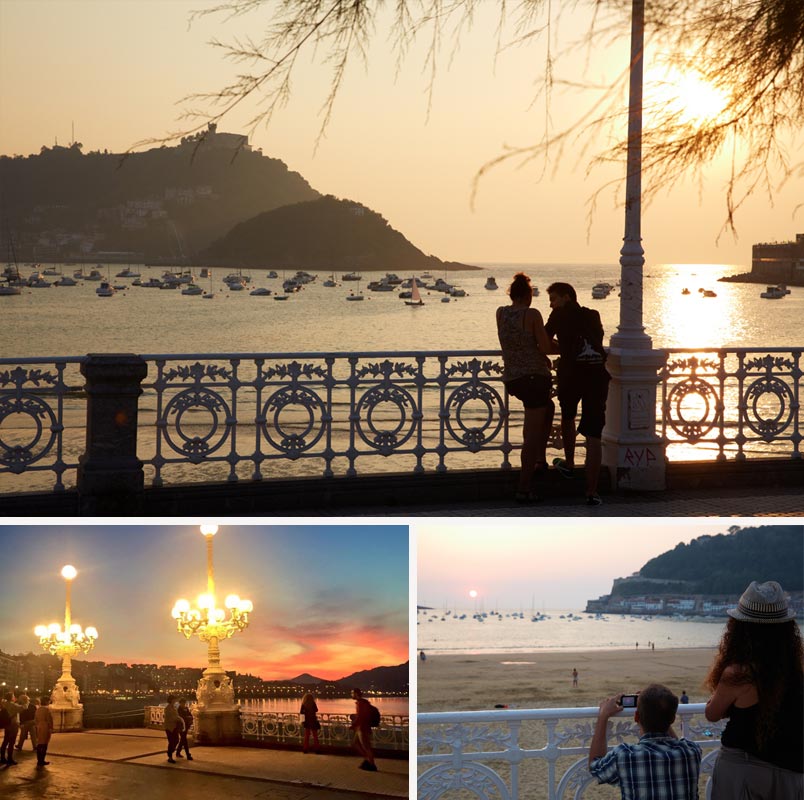 Photo: Sisters and the City

5. The Royal Nautical Club

6. Boat
If you're lucky enough to know someone that has a boat, or you'd like to hire one, what can I say? Close your eyes and imagine this: La Concha bay, your loved one and you on a boat, the sun going down... wow! You'll be feeling on top of the world for days!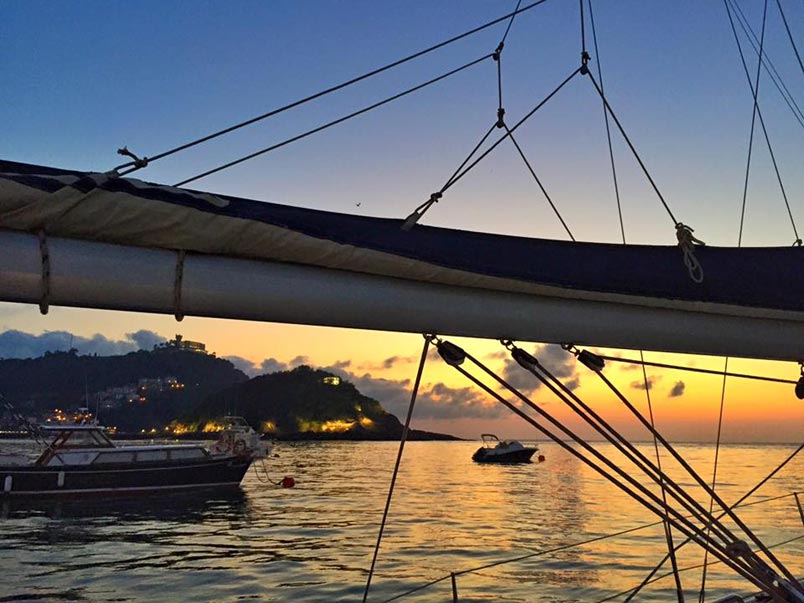 Photo: Sisters and the City