The Pink Force is with us… more charity boxes!
Donosti Feeling
2017 Jun 29
After being away for a few days through being so busy, I'm back again, and I'm so happy to be here! I have so many things to tell you that I don't know where to start. Maybe I should start from the beginning?
The #ThePinkForce charity campaign is going swimmingly and my Emperor's Royal Guard and I could not be happier. Each day we add more participating organisations to our ranks. I'll keep quiet about which organisations these are, to keep you on your toes, but other organisations have already become an active part of this charity project that we've been working for the last few weeks. But first things first.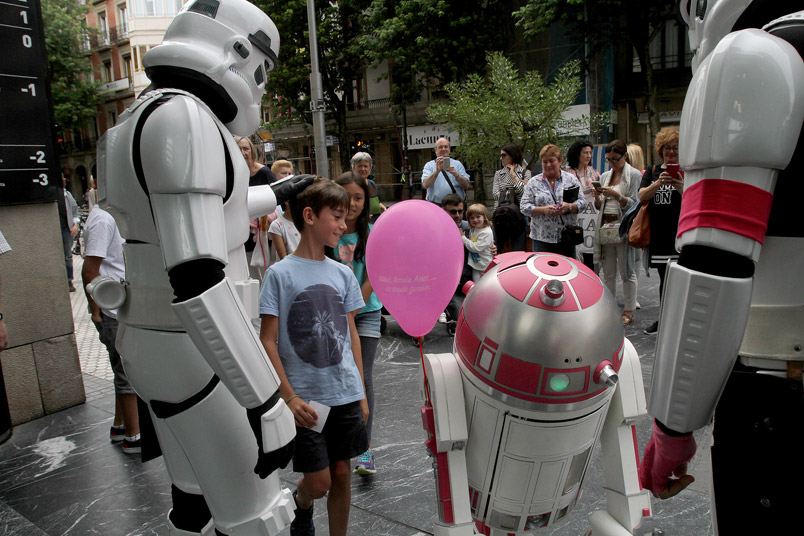 You will know that despite being a robot and having an inside full of cables, I love sports and looking after my health. But I have to say that despite being a huge fan of the sea and swimming pools, I had never had a chance to try this so-called "swimming". But that all changed on the 23 June when our friends at Hegalak received their charity box. "What is Hegalak?" I hear you ask. Hegalak is the leisure centre on the shore of La Concha beach and I, being more intrepid than anyone, decided to join the youngsters as they began their summer classes. After having fulfilled my duties as ambassador, I asked if I could dive in and, if I'm honest, it felt great!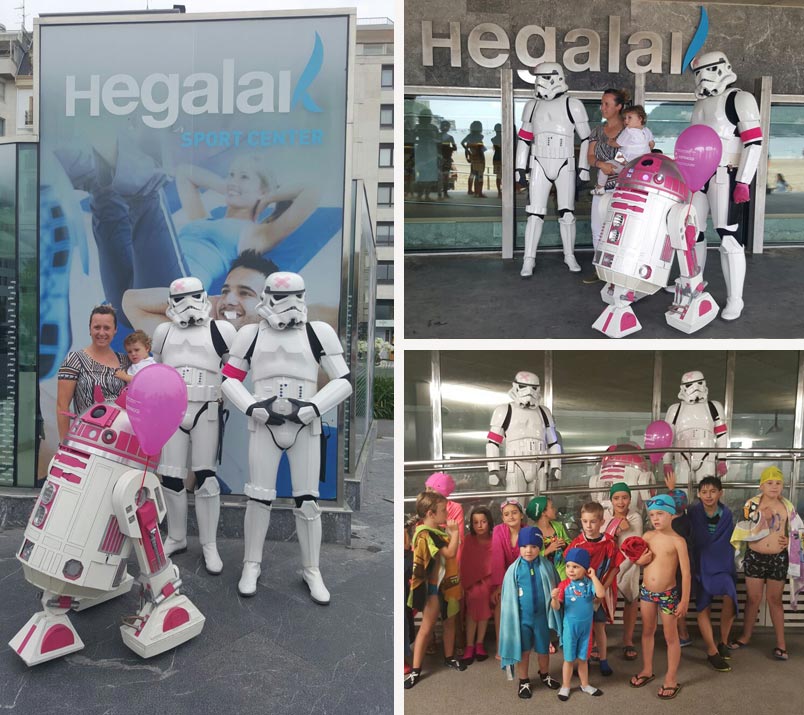 But as you'll all know, water makes you so hungry and as I keep to a low-fat diet, I spent last Wednesday 28 at San Martín Market. I don't know if you know it, but it has the products in the region, starting with fresh fruit and vegetables, moving through to the best meat and, of course, the best of the sea with its fish and seafood. The workers behind the counter decided to put down what they had in their hands to offer me the best products that they had. In return, I gave them this beautiful pink charity box that we made to help kids at ASPANOGI.

Last but not least, we decided to set a date to visit the amazing San Telmo museum, which you might not know yet. In truth, you're a little behind. On the morning of last Thursday 29 we decided to pay a visit and the welcome we received was overwhelming. In fact, Alfred Hitchcock himself was there to receive us, because as of the 16 June until the 1 October this fantastic museum will be hosting an exhibition about this renowned film-maker.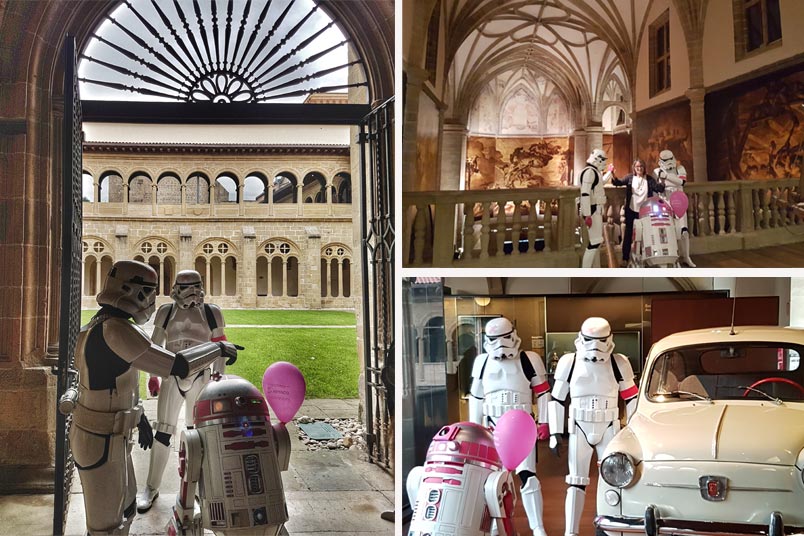 That's all from me for now, because although attending events and meeting amazing people might seem exciting, and it is, you can't imagine how tired it makes me feel. I'll need a couple of days to rest because after that I will have more visits. But don't worry, I'll keep you all up to date!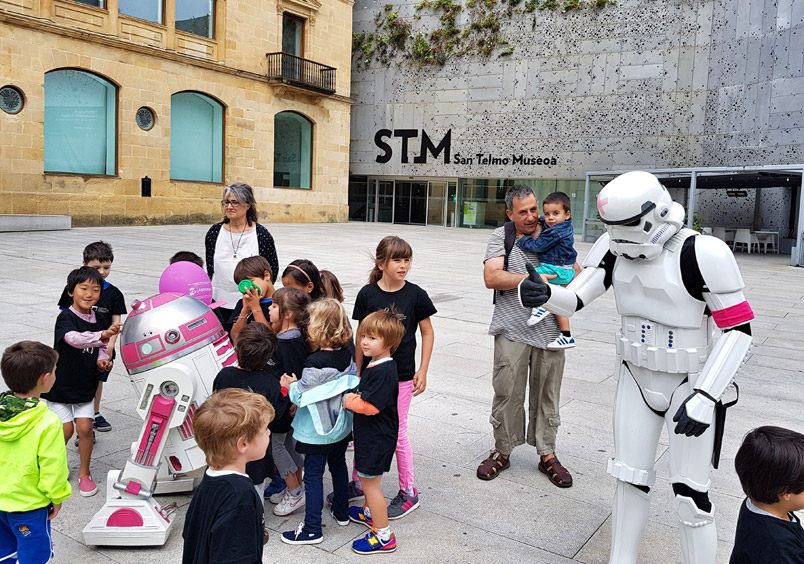 Would you like to help us? You can make a donation at any of the charity boxes shown on this map.!
#ThePinkForce, for a world with more happy children and less cancer