Fireworks
Culture
2022 Jul 17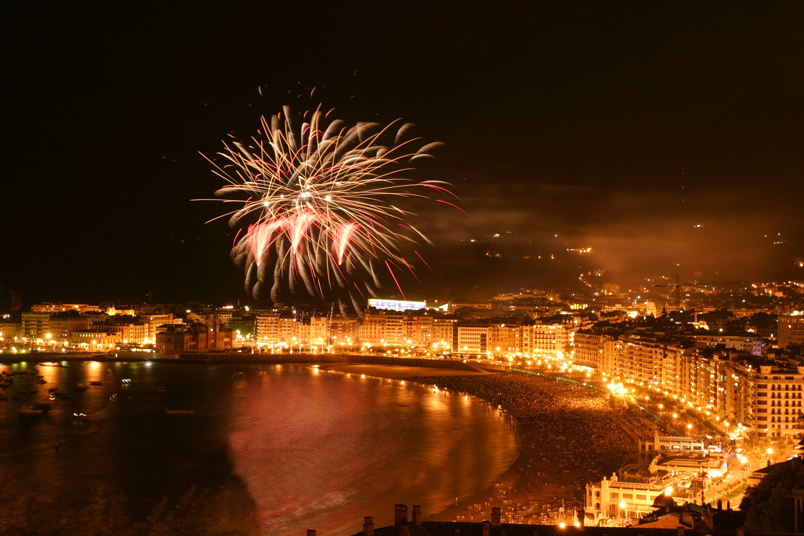 The San Sebastian International Firework Competition takes place during the Great Week (Aste Nagusia) in mid-August and it is an unavoidable event for firework lovers.
The fires can be seen from many areas of the city, although the most common is to see them from the Paseo de la Concha and surrounding streets. And.... after the fires, nothing better or more donostiarra (a native of San Sebastián) than eating an ice cream!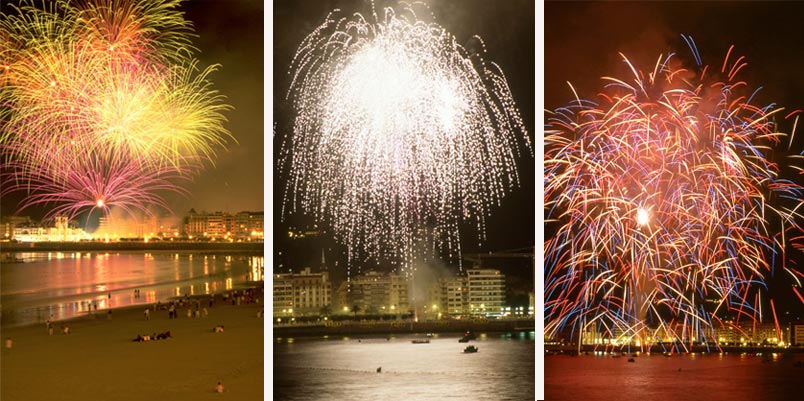 The resonance of these fireworks and their reflections on the waters of the sea make a magnificent display. This festival is so famous that it draws firework manufacturers from all over the world. It is customary to enjoy this magic light and sound show with an ice cream. The award ceremony takes place the last day of the Great Week and the celebration ends with a musical firework display.
---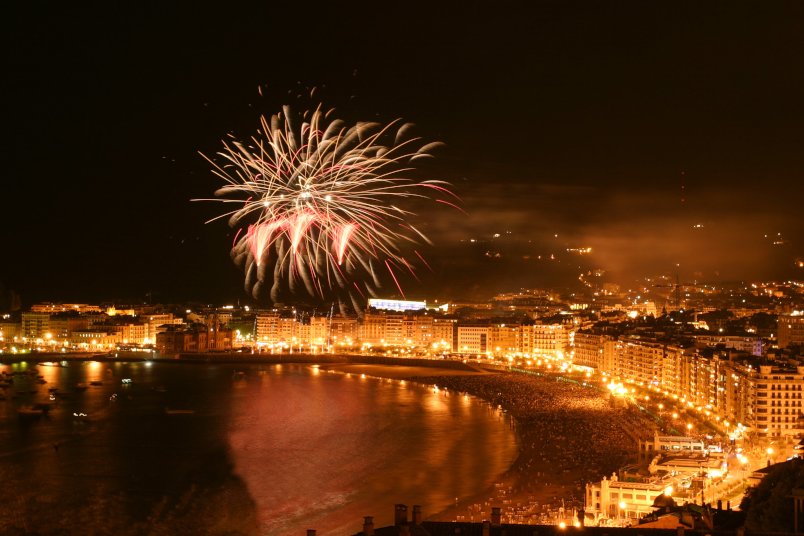 From 12 to 19 August. Don't miss one of the most festive weeks in San Sebastian!