Donostiako Estropadak - Bandera de la Concha
Basque
2023 Aug 11
3 and 10 September: two unmissable days of racing in La Concha
The La Concha rowing regattas trace their origins back to a very particular way of life: open-water fishing. Traditional fishing vessels called for strong and resilient people who were able to keep a steady pace for many hours in order to first reach fishing waters and then, after having hauled in the day's catch, to return to port, laden down, to take it to market.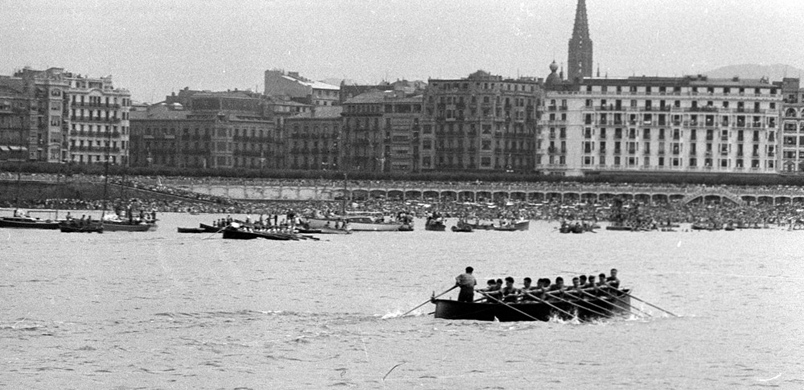 Photo: Koldo Mitxelena Kulturuneko Liburutegiko Hemeroteka
With the passage of time, motor engines came to replace manpower in fishing vessels, but even in the years that followed this the world of regattas has continued to be intimately linked to fishing. Professionals from this industry would group together to form the best crews on the coast, and to this day, even after the incorporation of athletes of every variety, the rowers continue to take their place among clubs set up in towns with a well-established fishing tradition.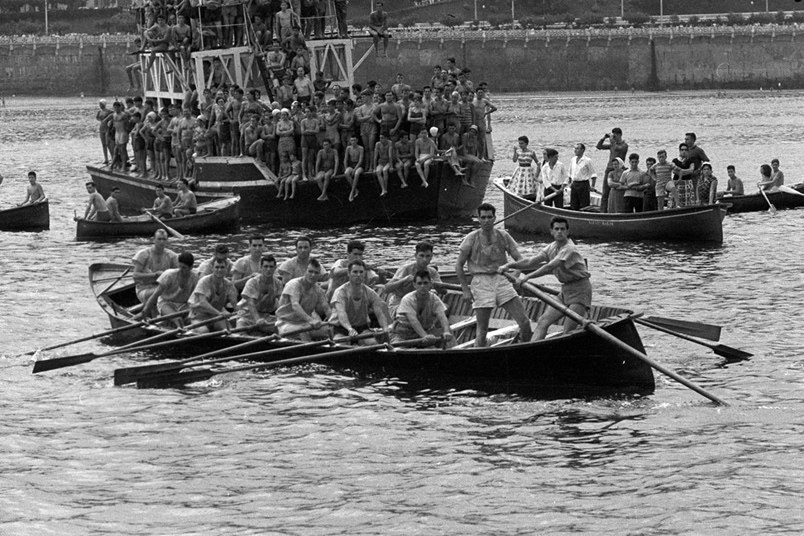 Photo: Koldo Mitxelena Kulturuneko Liburutegiko Hemeroteka
The La Concha regattas were first organised in 1879 as a part of the summer festival programme in San Sebastián and they involved fishing vessels that until then had competed in challenges for money and superiority.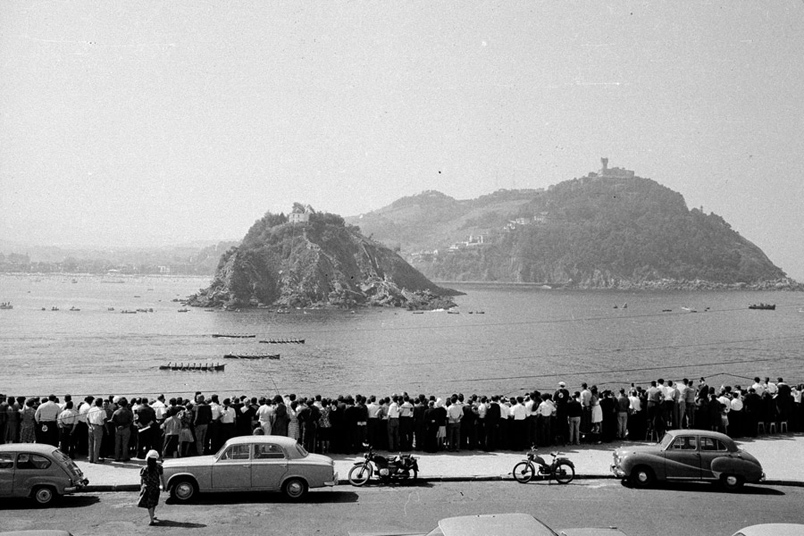 Photo: Koldo Mitxelena Kulturuneko Liburutegiko Hemeroteka
Over one hundred years of sporting tradition have made the La Concha regattas the highlight of the sporting calendar in the Basque Country. No mere bull could attract the impressive number of people that gather in Urgull, Igeldo, the Paseo Nuevo walkway, the docks and the island, on beaches and in vessels of every kind, when the first two Sundays of September come around. And this has remained the case even after television broadcasts have brought the contests into every home.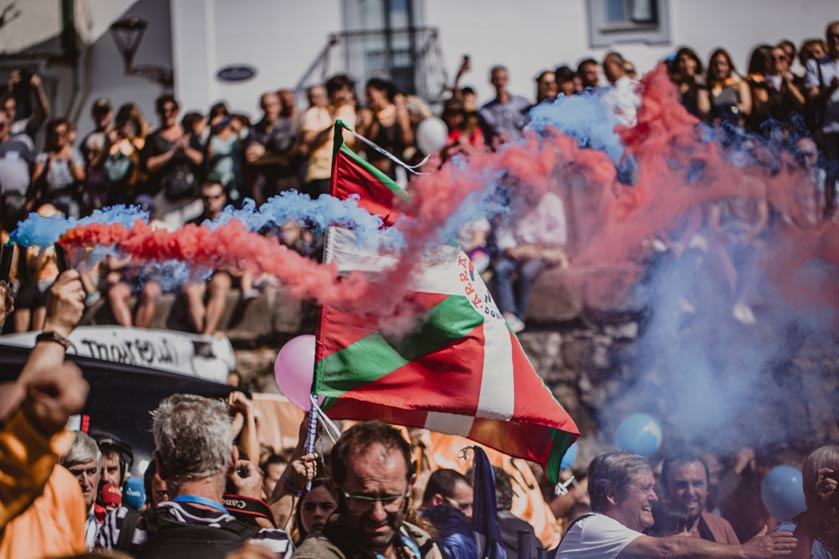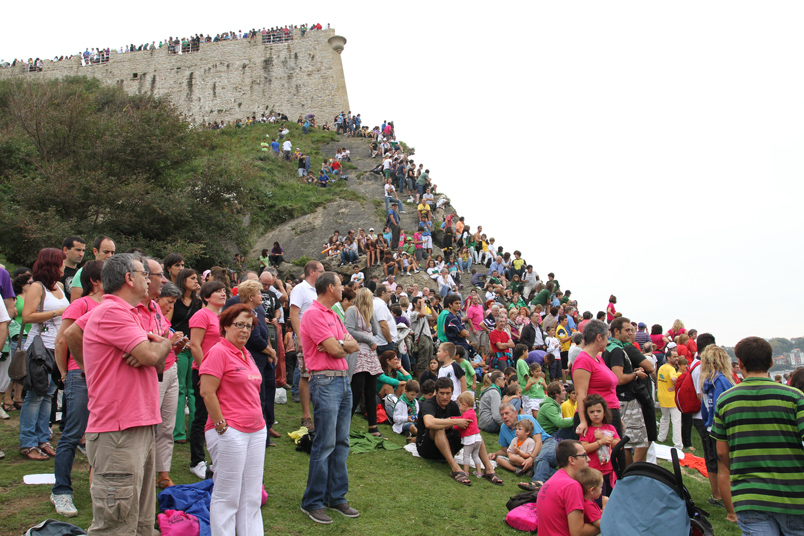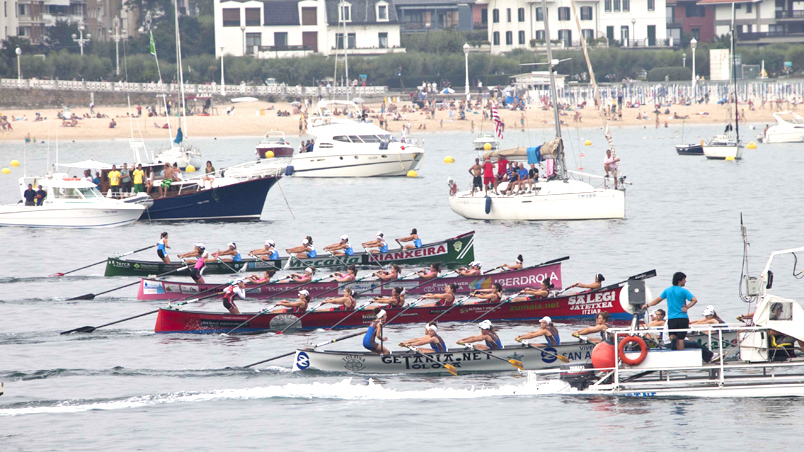 This year the first stage of the competition will take place on 3 September, with the second stage taking place on 10 September. Both stages will be held in La Concha Bay: a perfect setting for a rowing competition which captivates the entire city. The best vessels are awarded a place in the most prestigious race on the Cantabrian coastline and are supported by thousands of fans. Both Sundays at 11:00 and at 12:00 midday.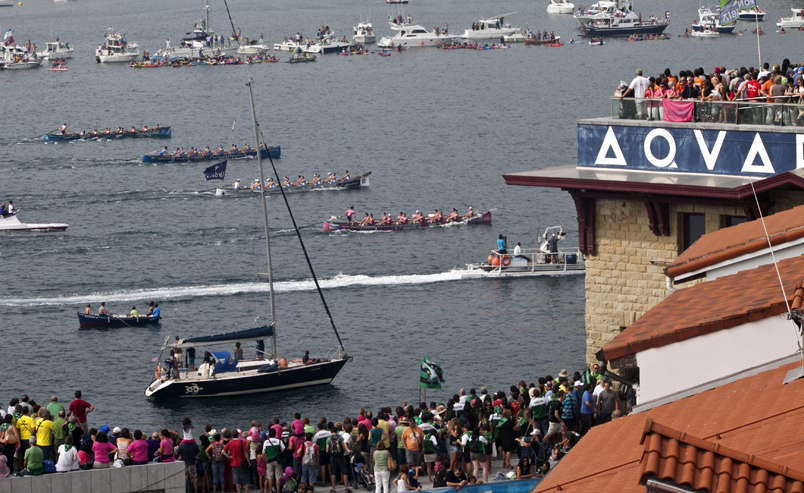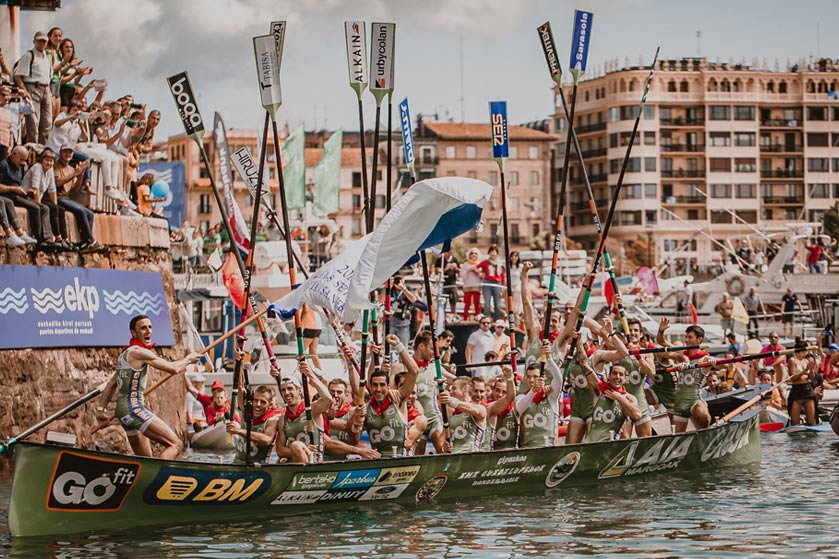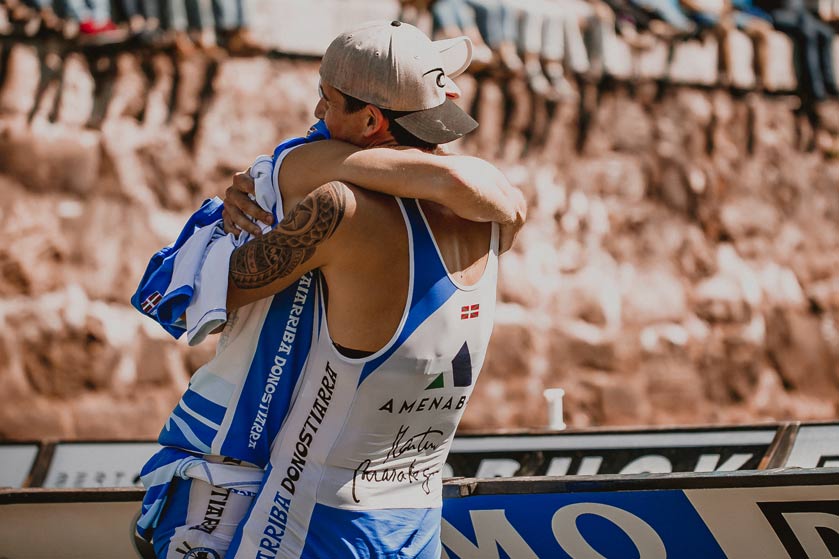 Women's event
2008 saw women take part in the La Concha regattas for the first time, and since then they have continued to do so every year, lending greater visibility to the achievements of female athletes. The San Sebastián commission for equality is firmly committed to promoting the equal participation of men and women in sport. The regattas held in Donostia on 14 September 2008 involved the participation of two teams from Catalonia, one team from Cantabria, one team from Bizkaia and four teams from Gipuzkoa.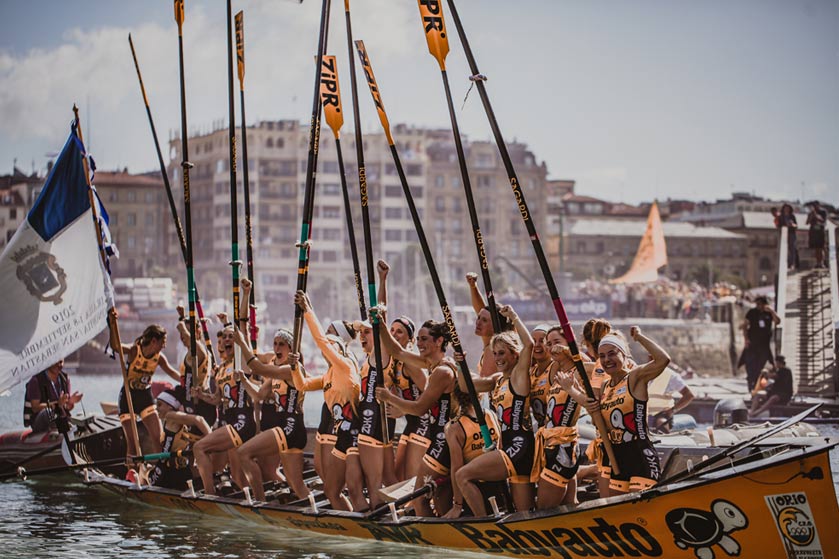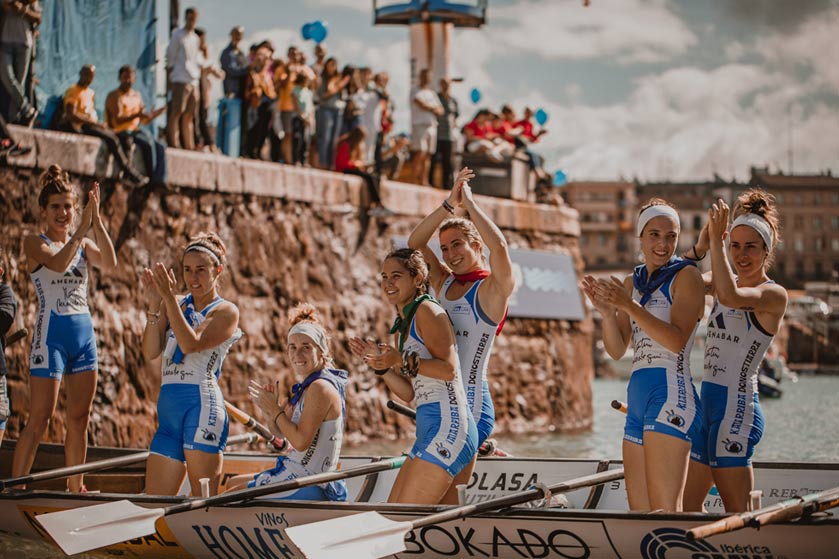 See all photos