AITOR LASA GAZTATEGIA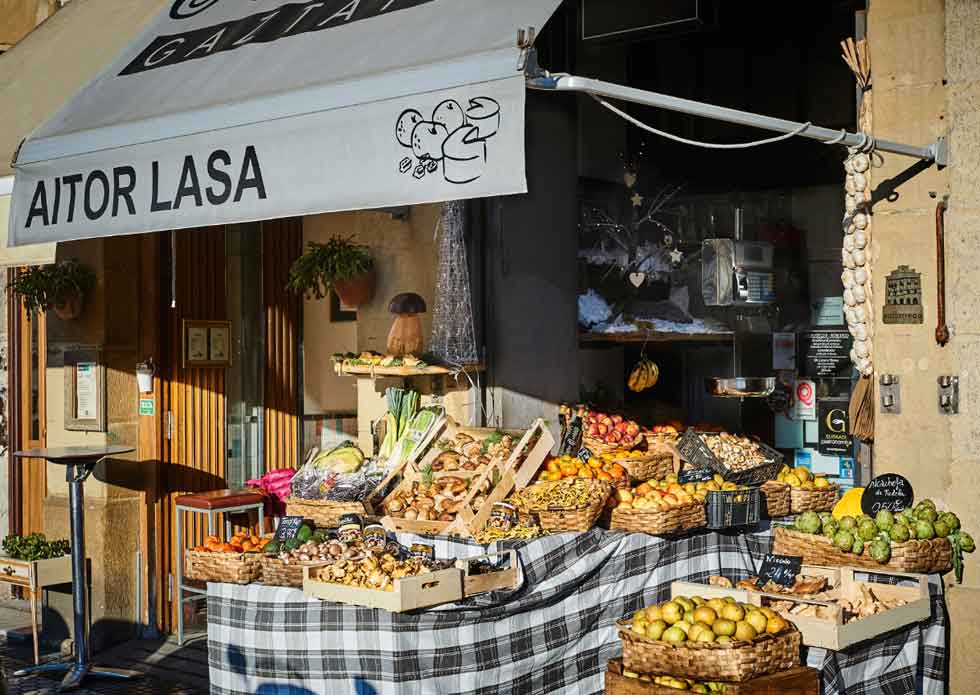 The origins of this establishment at Aldamar Street go back to La Bretxa market, where aitor Lasa's parents made and sold farmhouse products. Aitor Lasa still maintains his commitment to crafts products, especially with the shepherds that make Latxa sheep cheese.
Errezil apple sweet, season fruits, tinned and semi-tinned wild mushrooms and fungi, Iberian cold meat, dried fruits, and a carefull selection of wines that attracts customers looking for quality and gastronomic culturre.