Pintxo-pote
Food and drink
2015 Apr 18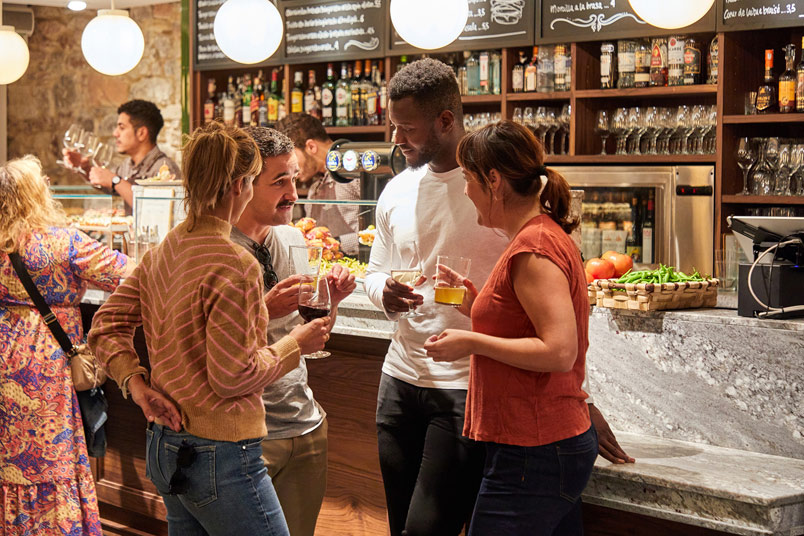 As its actual name suggests, this is an initiative set up by bars and restaurants to offer a combination of a pintxo and a pote (a pote is the word used in San Sebastián to refer to a drink; it might be beer, a glass of wine or whatever the customer wants) at an affordable price served on specific days of the week for a certain amount of time, usually two or three hours.
There are several pintxopote areas in the city's different neighbourhoods and prices vary from area to area: In Amara Viejo, a pintxopote usually costs 1 Euro whilst in Gros the pintxos are more ornate and it usually costs 2 Euros.
Although this initiative runs all year round, the summer's good weather really brings people out.
We leave you a list with the districts of Donostia with more than 200 bars where you can do pintxo-pote !!
---